Cocktails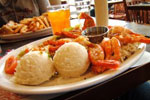 Singapore Expats comprehensive restaurant listings in Singapore power by hungrygowhere.com, includes address, contact number, type of cuisine, reviews.
Please contact us to advertise.
Re: Working from home decreasing or increasing productivity?
WFH needs lots of discipline! Easily will drift off to the bed, TV, games and more ...

Agree with the others that WFH + HBL for kids = nightmare!!!



Posted in General Discussions
Re: Would a US bought TV work in Singapore?
I think it would work if you convert the voltage, then it depends on whether the channels are available in your area. might help regarding VPN issues



Posted in Computer, Internet, Phone & Electronics
Re: When do you think we can stop wearing masks?

does this mean we're all pretty much doomed to wear masks while outside until there are 0 cases islandwide?

I'm afraid it'll probably be mandatory for some time, even beyond a zero case period. The approach here is .....



Posted in General Discussions
Re: Extend STVP after pass cancellation due to Covid-19 flight cancellations.

@serenoli, they gave her the extension for 30 days


Hi Jaychen,

After your wife extension for 30 days which is until April 30, did she manage to go back to your home country? If no, did you apply for STVP extension again? .....



Posted in PR, Citizenship, Passes & Visas for Foreigners
Re: 15 minutes high intensity workout at home
1 to 2 kg? Over what kind of time frame?



Posted in Beauty, Health & Fitness