Juices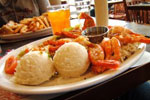 Singapore Expats comprehensive restaurant listings in Singapore power by hungrygowhere.com, includes address, contact number, type of cuisine, reviews.
Please contact us to advertise.
Re: The "good wine deals" master thread
No guts to respond, delete instead.

Believe it or not I'm trying to make this forum better, since the moderators and developers seem to clueless. For example using the site as your personal chatroom is a great way to destroy a forum.



Posted in Staying, Living in Singapore
Re: Tanglin Trust School - what's good / not so good ? ?
Where are you currently staying? What area are you working in?



Posted in Parenting, Family & Schools
Posted in PR, Citizenship, Passes & Visas for Foreigners

Hi all,

Been lurking on this forum for some time now and have found the conversations very helpful. Am now considering applying for PR so want to get a sense of how you guys think I would fare if I were to apply for PR later this .....



Posted in PR, Citizenship, Passes & Visas for Foreigners
Re: PR approval probability 2020

Hello All,

Thinking to apply for PR.
Little background:
Wife (Main Applicant) - 29years working in IT ,70k annual income
Husband - 29 years working non IT field, 60K annual income
baby girl 4.5years
Race - Indian
Have lived and .....