Zi Char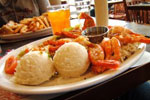 Singapore Expats comprehensive restaurant listings in Singapore power by hungrygowhere.com, includes address, contact number, type of cuisine, reviews.
Please contact us to advertise.
Re: 26F Korean looking for friends
I am male, working in Singapore. I am also looking for friends. If you are interested, please chat / mail : kranth2345@gmail.com



Posted in 20's Club
Amateur Sunday League football
PREDATOR FC SG is looking to add some quality players to strengthen its rosters for the 2019 Outdoor Season.
We are looking for players CURRENTLY IN SINGAPORE that are hard working and committed.
We work hard to build player skill, team skill and create a great club atmosphere.
We have played .....



Posted in Sports & Recreational Partners & Team
Re: REP expired while overseas Please advise....

Hi, I'm facing a similar situation. I'm currently on a one-year oversea exchange program. I just found out that my REP expired back in July 2019 :(. However, I can only go back to reapply in person in Singapore in December 2019. So I'm .....



Posted in PR, Citizenship, Passes & Visas for Foreigners
I assume they are dealing with sweatshop spammers, not bots. But I'm not sure why this site gets so much spam, and other sg forums don't.



Posted in Leisure Chat, Jokes, Rubbish
Re: 26F Korean looking for friends
Hi. I have been in Singapore for 3 weeks. Will be great to have some friends here. U can add me on wechat: rockmylife1314



Posted in 20's Club