Car Lease Guide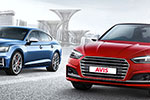 A comprehensive guide to simplify your car leasing process in Singapore. Learn about the flexible leasing alternatives that best suit your needs and get free & non-obligatory help from our recommended car leasing specialist.


Car Leasing Made Easy for Expats in Singapore
Choosing the right car lease can be a trying task. With the myriad of things to consider, from relocating to finding a house and even a school for your children, time is ticking, and it can be downright stressful. Hold it right there – before you hunt around for more information, we have this article specially written for you. Welcome to the one-stop article and hub of bite-sized information on car leasing and other options you may not have known.
What Matters Most?
Before you start your search, ask yourself these simple guiding questions:
Length of stay: How long are you staying in Singapore?
Size: How many people do you need to ferry on a regular basis?
Purpose & Capacity: What is the vehicle used for and how regularly is it used?
Price: How much is your budget?
With answers to these questions, you can discover the arrangements that best fit your situation.
Avis offers a wide array of excellent car lease options, and you may find it advantageous to lease with them. Navigate and find the best arrangement for you:
Length of stay
Short (Less than 1 year): Not known to many expats, monthly rental is actually an option for those who are staying in Singapore temporarily or require a car only for a short period (e.g. a project, family visit). Avis offers affordable monthly rental rates on her existing rental fleet that is less than 5 years old through her program Avis Flex. This option is also perfect for individuals who are interested to test out the company car and services before committing.
Long (More than 1 year): Unlike Avis Flex, Avis Lease gives customers the opportunity to choose between brand new and existing cars that best meet their needs and budget. With the help of a dedicated Avis Lease account manager, some of the key benefits to look out for include:
Convenience - insurance, road tax, servicing and maintenance all taken care by Avis
Lower monthly payment compared to car rental
Lower excesses compared to regular daily car rental or Avis Flex
24 Hour Breakdown Assistance
Unlimited mileage and unrestricted access into Malaysia
Replacement vehicle during servicing and maintenance
High quality, low mileage and well maintained vehicles
Extensive range of vehicles available
Diverse choice of economical and premium vehicle to meet your budget
Exclusive worldwide Avis car rental discounts for travel and home leave and more.
Needs and Lifestyle
Size, Purpose & Capacity: Use this car type chart to learn which best suits your needs. If you are driving to Malaysia regularly, the long-distance travel may require a car that would gives you security and power. An SUV or luxury car could be a good match. On the flipside, if the car is used for running chores and picking up the kids, a petrol-saving sedan (for less than 5 people) or MPV (for more than 5 people) may be sufficient.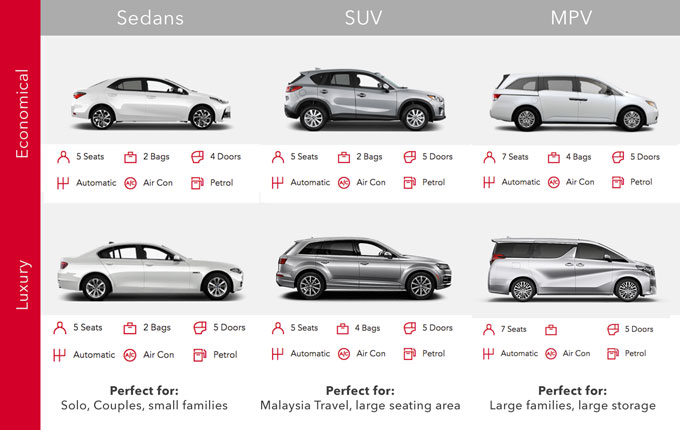 Important Car Leasing Services
On top of knowing what you want, it is important to know what car companies can offer you as additional service. Avis prides herself in her flexibility and range of services which keeps customers coming back again and sharing their experiences with their friends.
Perks & Diversity
Select from a range of brand new cars - from the color to the model and capacity.
Existing cars from the Avis fleet are below 5 years and are properly polished before your long-term lease.
Unlimited mileage and free access to Malaysia
Driving facilities and conveniences such as DVD players, GPS, and child seats are available
Reliable services
Avis is responsible and takes care of all your vehicle maintenance and service needs
During car servicing, Avis provides a complimentary replacement. Often, this service is available only at international car rentals with a large fleet.
24-hour breakdown assistance in Singapore and Malaysia
The privilege of worldwide Avis car rental discounts for travel tied to free Avis Preferred membership
The Right Price
For a start, car leasing does optimize everyone's budget. Free from the financial burdening of maintaining and disposing of your own car, pay only for the duration you lease. These are the various options to consider for to drive your dollar forward: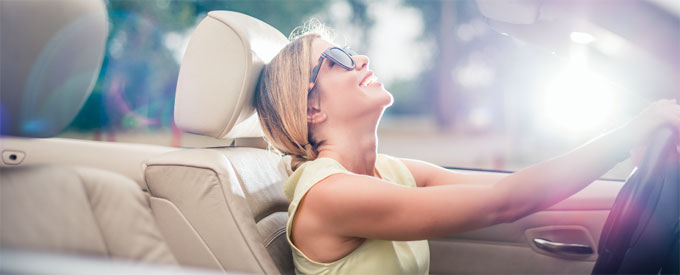 Flexible Budget: Avis Premium Leasing offers you a brand new car, which you can choose to suit your lifestyle and family needs. It has established tie-ups with all major vehicle brand, which ensures that you always get a most competitive deal.
Constrained Budget: Avis Economic Leasing allows you to manage a car on a very limited budget. It has a fleet of well-maintained cars, which allows you to travel comfortably without spending money on other unnecessary luxuries.
Corporate Budget: Avis Corporate Leasing allows you to establish a business in Singapore, without worrying about transport for yourself and your employees. Avis has a wealth of experience in this field, helping major corporations organize and manage all their vehicle leasing and rental requirements.
Need-based Spendings: Daily to Monthly Car Rental gives you the flexibility to rent only when you need it. Optimise your every dollar.
If you are unsure about certain processes, including driving license conversion, ask the dedicated account manager for help. Take the stress off finding a car and focus your energy on other important matters today.
Editor's Note: Avis is an international award-winning car rental that mobility services: daily, monthly car rental, long-term car leasing, chauffeur drive services and more. Discover online exclusive deals at www.avis.com.sg/leasing.php.
The Avis Safety Pledge against COVID-19
At Avis, your safety is as important as ours. We have made the relentless commitment to keep every one of our customers and employees safe. Enhanced measures have been taken to upkeep the highest level of hygiene and safety in the Avis office space and this extends to our cleaning measures in our rental and leasing cars and processes of employee welfare and support. Read more here.

Expat Reviews
Gregory, Corporate lease (Commendation letter to Avis)
"I am writing to express my deepest gratitude to Ron Lee and his team. My wife was recently involved in an accident while driving an Avis vehicle. The crash left her in shock, injured and disorientated and, because I was overseas on business, I felt powerless to help.
As a matter of course, I contacted Ron to ask what we should do with the car. Immediately, he jumped into action and sent a member of his team, Azman, to check on my wife. Once Azman had made sure she was OK, he drove to pick my son up from school and took both of them home.
I have never come across such outstanding customer service – they kept me fully updates, made sure I didn't have to worry about organising a replacement vehicle, and even saw to it that our child seat was returned to us the following day.
On behalf of my family, I want them both to know that they have made a real difference. I will be recommending Avis to everyone!"
Jeff Miller, 2-year lease
"For ease of doing business and cost of a long term rental in SG, this is a top choice.
Had the pleasure too working with Fadil (my dedicated account manager) during my selection and contracting process. He is knowledgable, efficient and easy to work with on the sales side – so are the other staff I have worked with during the first few months. Avis' front desk is very fast and knowledgable. Service staff handled a flat tire very quickly without me needing to do anything, and the accounting staff are helpful and attentive to client needs.
To find a car rental in Singapore that offers new cars for rates that others charge for an 8 to 10 year old (car), stop looking and contact Avis on Havelock Rd, Waterfront Plaza.
Save $, time and headaches."
For more information/queries, please contact:
Avis Car Leasing
390A Havelock Road #01-07 Waterfront Plaza Singapore 169664
Website : www.avis.com.sg/leasing.php
Tel : (+65) 6305 3199
H/P : (+65) 9686 5696
Email: sales@avis.com.sg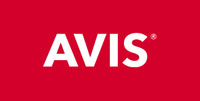 Re: British - Moving to SG (Wife is SC)

We both work for a Casino Group in the UK. It is owned by Guoco but the company itself doesn't have any presence in Asia. Not exactly the most secure looking industry post Covid - but plenty of transferable skills.


You will .....



Posted in Relocating, Moving to Singapore
My Mandarin and English for your Korean
Hi,

I am looking for a native Korean to help each other learn language for versatile livings.
I like and also look like Korean😄
Please write to me At nina.dong@live.com.



Posted in Language Exchange
Re: Opening a bank account in Singapore as a EU citizen
For what I use it for (bus card and credit card) Revolut has been pretty good. But I do hear that covid has impacted them and they have laid off a lot of staff. Monza, similar space, also is struggling. On the other hand, Starling has been thriving. Hadn't actually heard of Starling until .....



Posted in Relocating, Moving to Singapore
Re: Man charged with possessing 150 unlicensed arms
Given that this is Singapore you have to be some sort of idiot to try and sell any form of gun here, especially online.



Posted in Business in Singapore
How would you get the free vbucks currency online.
Access our to fill up your Fortnite gaming account with tons of free Vbucks at ease. We welcome you to the new world of Fortnite, where you must stay unique to save the entire world from crisis and cope up with your co-players or friends. All you .....



Posted in Sports & Recreational Partners & Team