Expat Banking in Singapore

As an expatriate, you may have gone through the hassle of setting up and closing bank accounts each time you relocate. Instead of going through that trouble, why not opt for a more flexible banking service that caters to your global lifestyle? In this guide, we'll share how opening a Global Bank Account can help in your relocation.
Expat Banking in Singapore
What is a Global Bank Account?
A global bank account, commonly referred to as an offshore account or an international wealth management account, is an account set up with a bank located outside of your country of residence. The services it provides are generally similar to those of a local bank account, but it offers a wider range of currencies and a greater variety of investment products.
For example, the global bank account offered by Citibank International Personal Bank (IPB) Singapore allows clients to save in USD and 9 other currencies, and provides trading opportunities in the US, Singapore and Hong Kong markets. Such features are typically not available in local bank accounts.
Is a Global Bank Account suitable for me?
Because of the wide range of products and services global bank accounts provide, it caters to the needs of different groups of individuals. For example, if you are an expatriate who may be constantly relocated to different countries for work, you can benefit from the savings and convenience a multi-currency account offers, and do away with the hassle of setting up and closing bank accounts whenever you relocate.
On the other hand, if you are an investor looking to diversify your wealth portfolio, you could consider placing your assets in parts of the world that may have potential for growth and factors conducive for wealth preservation and management, such as political stability. A global bank account offers you with the flexibility to diversify your wealth outside of your home country by parking a portion of your money into wealth management products.
Many people opt for a global bank account as it allows them to manage their wealth through the use of various financial products.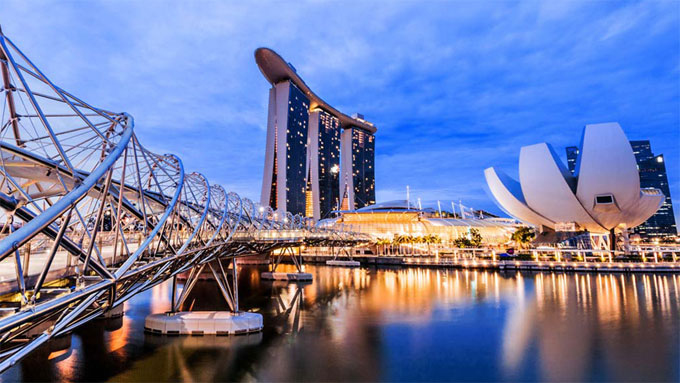 Is it difficult to open a Global Bank Account in Singapore?
No, it is convenient and easy to open a global bank account in Singapore.
Whether you are a foreigner living overseas or an expatriate who is relocating to Singapore, you can now open a bank account in Singapore without having to be physically on the island. Banks such as Citibank IPB Singapore do allow you to apply online and set up your banking arrangements from wherever you are located.
However, do note that banks in Singapore may not be able to open accounts for some countries due to regulatory restrictions.
What are other considerations for opening a Global Bank Account?
Before opening a global bank account, you will need to have a clear idea of what you are looking for, and how it can help in your financial needs. Here are some other considerations you should keep in mind when opening a global bank account:
1. Banking services you receive as a client
When you open a global bank account with some banks, you may receive regular market updates and financial reports to aid in your investment decisions. On top of that, some banks even provide clients with a dedicated Relationship Manager who speaks their local language and access to a team of product specialists, including Treasury Services Managers and Mortgage Specialists. Citibank IPB Singapore is one such bank that provides these services to their clients at no additional cost. Regular market insights and tools like Total Wealth Advisor to track and monitor financial goals are also provided to Citibank IPB clients.
Do note that not all banks provide these services, hence it is advisable to choose one that provides services that are tailored to your financial needs.
2. Ease of access to funds
Access to funds is extremely important as you do not want to have your money stashed away somewhere you cannot easily access, especially when you need it. Look out for banks with a global network that offers you free funds transfers or ATM withdrawals internationally.
3. Funding amount
It is recommended that you fund a minimum of US$200,000, or its equivalent in other currencies, for a global bank account. This is to allow for meaningful wealth portfolio diversification. For example, larger banks with more international wealth management experience, such as Citibank IPB Singapore, offer various premium wealth management services depending on your investible assets. For high net-worth individuals with investible assets above US$1 million, you may consider Citigold Private Client, which combines private wealth management with the ease of retail banking capabilities.
Interested to open a Global Bank Account? Click here to submit your interest.