Top 5 Financial Tips For Expats Living In Singapore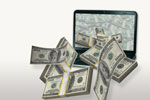 Singapore's workforce is an interesting amalgamation of various nationalities including Chinese, Malay and Indian. With over 7,000 MNCs operating out of Singapore, the expat population enjoys strong career prospects and favourable earnings. A HSBC survey in 2016 cited that expats in Singapore earned US$139,000 on an average, significantly higher than the global average of US$97,000. Here are some financial tips that can be crucial for expats.
Top 5 Financial Tips For Expats Living In Singapore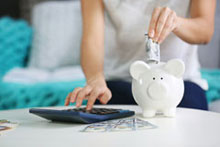 1. HDB Flats Vs Private Property?
Be wise in choosing your accommodation. Expats can economise by opting for public housing instead of a private property. Regulated by the Housing Development Board (HDB), Singapore's national housing authority, these apartments are popularly known as HDB flats. Renting a HDB flat close to the Central Business District (CBD) would usually cost you on average S$2,500. Whereas rent for a two-bedroom condominium, depends on the location and size of the property, and it starts from S$4,000 per month. Private condominiums located in the suburban areas start from S$3,000 a month.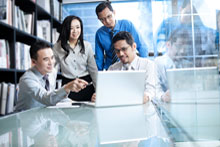 2. Be Smart With Your Lease
Make sure that you go through your lease agreement properly before renting an apartment. Lease terms for serviced apartments are quite flexible as compared to the typical 12 to 24 months for other accommodation options like HDB flats and condominiums. Also, prior to renting, do take note if the lease agreement includes utility bills and internet charges. Usually, landlords do not include utilities and internet charges in the rental fee. It would be wise to set aside around S$300 - S$500 for these expenses every month.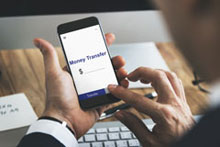 3. Spend Less On Food
Singapore prides itself on its hygienic street food. You can find hawker centres or food courts located conveniently in every corner of the city state. Hawker centres and food courts may sometimes be a cheaper option as compared to cooking at home. The average cost of a plate of 'economic rice', which is rice with portions of a variety of dishes of your choice, ranges anywhere between S$3 to S$5. The average cost of a meal at MacDonald's is S$7, which is more expensive than the local hawker fare.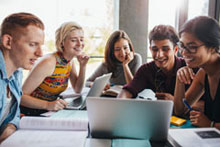 4. Say Yes To Public Transportation
Public transportation in Singapore is affordable and convenient. The three main modes of public transport in Singapore are the Mass Rapid Transit (MRT), buses and taxis. Buses or MRTs suit daily commuters well as the cost starts from S$1 per trip. Taxi fares start around S$3.50. The average cost of travelling from one end of the island to the other is about $25 to $30. Another alternative is renting a car at around S$300-S$800 per week, depending on the model of the car. Owning a car is not advisable due to hefty government taxes.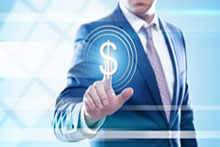 5. Banking And Money Transfers
Opening a bank account in Singapore is a time-consuming process, as an expat needs to provide proof of residence in Singapore. This means that the expat needs to be physically present in Singapore. Opening a bank account as a resident is mandatory for expats to manage their expenses, bills and international money transfers. Regulations on cash withdrawals with a foreign debit card from a Singapore ATM can be expensive, it is advised to avoid this practice.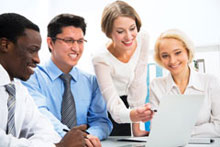 There are a host of international money transfer services available in Singapore, ranging from brick and mortar remittance outlets to banks to digital platforms. For expats, digital remittance platforms like InstaReM provide convenience, speed and cost efficiency. InstaReM is licensed to remit out of Australia, Hong Kong, Singapore and Canada to more than 50 countries around the globe. In order to manage your money better, plan for the money transfer in advance and compare the options available in the market to choose the best for transferring your money.
Make sending money home a memorable experience with InstaRem's special coupon code for expats in Singapore:
Hurry and get a bonus S$10* with promo code EXPAT10 on your first transaction now! You could also get an additional S$20 when you refer a friend.
*Terms and conditions apply. Valid till 17 Sept 2017.
Start enjoying speedy transfers and great FX rates now on www.instarem.com