One World International School
One World International School

One World International School offers an excellent international education to children from the age of 3 to 18 in a nurturing multi-cultural environment at an equitable fee point. We have a diverse student and teacher community, with over 70 nationalities represented on campus, which promotes an understanding of different perspectives, cultures and global awareness. We have a 30 percent cap on a single nationality.
Personalised learning: Our ethos is to deliver a highly personalised education for all students. With a maximum of 18 students per class in our Early Childhood programme to a maximum of 24 in each of our Primary and Secondary classes, our teachers have more one-to-one time with each student to provide feedback and improve learning. We believe in fostering creativity and a desire for meaningful connection so that children can flourish into happy and productive adults.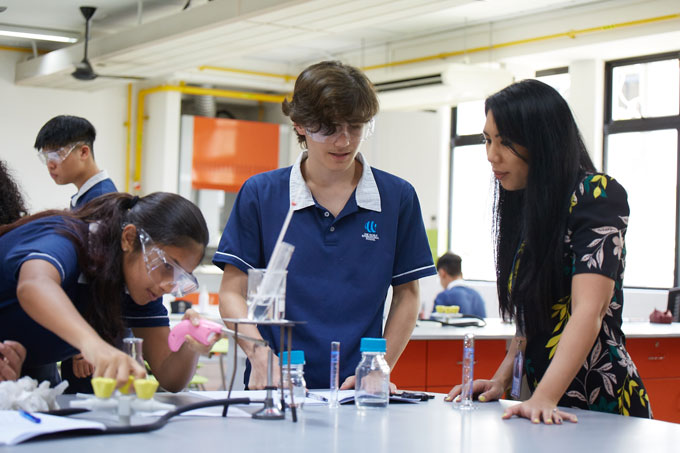 International curriculum and facilities: OWIS is an authorised IB World School and offers the International Baccalaureate Primary Years Programme (IB PYP) from Early Childhood 1 to Grade 5, while the Cambridge IGCSE Programme is offered for Grades 6 to 10. OWIS also offers the International Baccalaureate Diploma Programme (IB DP) for Grades 11-12. We provide a well-designed sports, music and performing arts programme, that is coordinated with our academic programme to support all aspects of child development.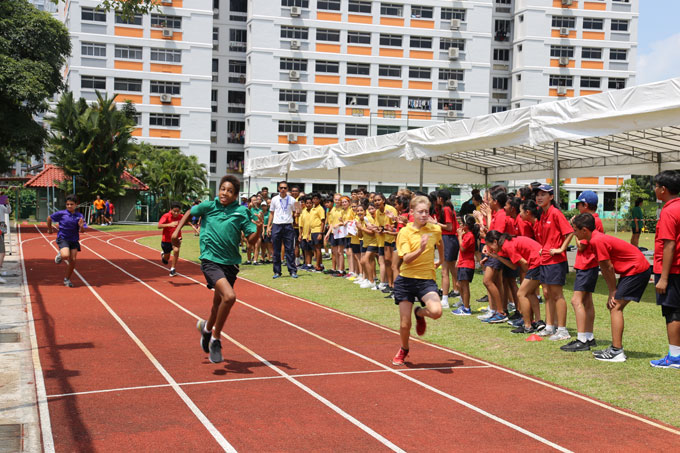 Welcoming and kind: One World International School is a special place where every member of our community is valued and respected. This community is at the heart of everything we do: our cultural festivities, our celebrations, our House system and especially in all our classrooms. We encourage kindness as part of our school culture and work with our students to model kindness. Students are encouraged to be thoughtful models and leaders of kindness through our Kindness Leaders programme and our elected Kindness Council.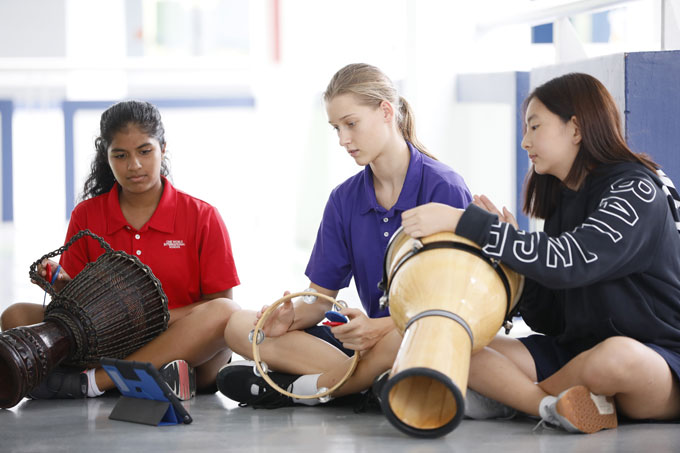 High-quality, moderate fee We maintain our position as a high-quality, moderate-fee international school. That does not mean that we are compromising in any way in our curriculum or extra-curricular activities. We are deeply invested in having all the technology and teaching resources that we need. And we're also very dedicated to ensuring that we have an international staff of teachers who nurture our students into well-rounded global citizens.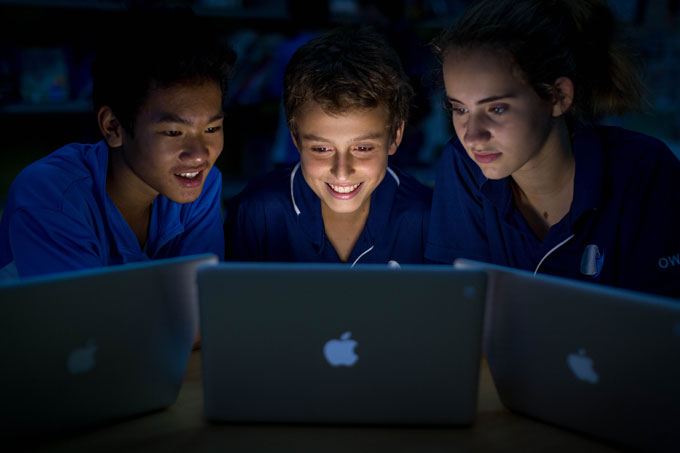 If you're intrigued by our ability to nurture your child into a leader of the future, contact us and schedule a school tour. We look forward to giving you a behind-the-scenes look at how we equip students for life-long learning.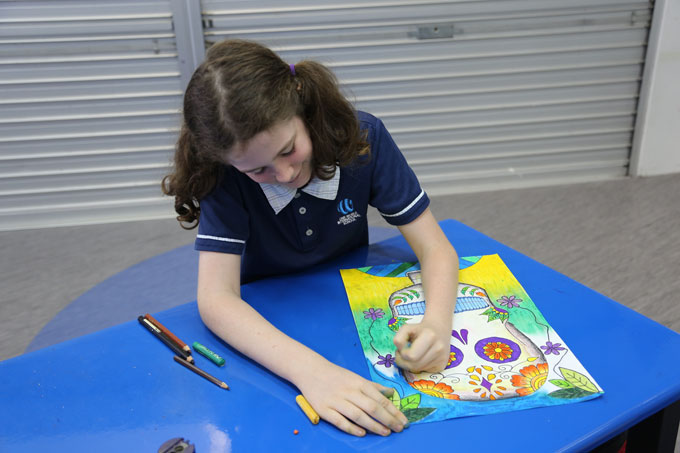 Contact Details:
Nanyang Campus: Early Childhood 1 to Grade 12 (ages 3-19)
21 Jurong West Street 81, Singapore 649075
Email: admissions@owis.org
Phone: +65 6914 6700
Website: www.owis.org
East Coast Campus: Early Childhood 1 to Early Childhood 3 (ages 3-6)
Block G, 231 Mountbatten Rd, Singapore 397999
Email: admissions@owis.org
Phone: +65 6914 7350
Website: www.owis.org
One World International School Location
Nanyang Campus
Address
21 Jurong West Street 81, Singapore 649075

Nearest MRT from One World International School (Nanyang Campus)
1.12 km - PIONEER MRT STATION
1.60 km - BOON LAY MRT STATION
2.87 km - JOO KOON MRT STATION
East Coast Campus
Address
Block G, 231 Mountbatten Rd, Singapore 397999

Nearest MRT from One World International School (East Coast Campus)
0.35 km - MOUNTBATTEN MRT STATION
0.83 km - STADIUM MRT STATION
0.97 km - ALJUNIED MRT STATION