Property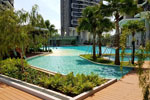 In this page you can find all about Condo Websites, Property Launches, Property Agents, Property Agencies.
Please contact us to add your services to this directory.
Condo Websites
Coastline Residences
Coastline Residences is a 21-story luxury freehold condominium with majestic sea front views. Located in the prestigious district 15, residences will get to enjoy luxury living and lifestyle by Singapore east coast at its finest.
The development is well connected by major expressways and just 5 Mins walk to the MRT Station. Residence get to enjoy a wide range of retail, lifestyle, and dining options with shopping malls such as Parkway Parade and Katong Shopping Centre nearby.
Exclusive facilities include the Sky Pool, Sky Dining, Sky Lounge, Cocoons by the poolside Yoga Lawn, Aqua Gym, 50M Lap Pool and more.
The luxury development is jointly developed by the following developers: Goodland Group, Kwong Lee, Ho Lee Group and Sustained Land.
For more information about Coastline Residence do make an appointment to view the Coastline Residence showflat today.
NewFuturaProject.net
New Futura is a high end freehold condo by City Developments Limited sitting at the top of Leonie Hill Road in prestigious district 9, Singapore. Of the 25 units offered for sale during its launch on 18 January 2018, 18 units were sold. These are predominantly the larger 3 and 4 bedroom units.
Currently, Singaporeans account for one-third of the sales at New Futura, with the rest being bought by Permanent Residents and foreigners.
Designed by Skidmore, Owings & Merrill, one of the most renowned architectural firm in the world, this CDL project is destined to stand tall in Singapore's increasingly busy skyline.
On our website, you can find more details of New Futura Condo, including the location, floor plan, facilities, unit mix, prices and more. And if you are interested in securing a unit there, we can help.
For Merchants

If you would like to advertise your products or services, please contact us
Re: PR approval chance in 2020
Hi just want to give everyone an update in case it helps.

We applied in March 2020. During the application, both of us changed jobs and we inform ICA promptly. I received a total bump of 30k a year and my husband received another 36-40k bump. We stay in the same vertical, just different .....



Posted in PR, Citizenship, Passes & Visas for Foreigners
Re: PR approval chance in 2020





Hi SingaporeFlyer

Just want to confirm before submitting! Anyway thanks for your advise.


All the best! .....



Posted in PR, Citizenship, Passes & Visas for Foreigners
Re: Married a Work Permit Holder

Hi everyone! I recently applied for work permit holder pass and they found out that I got married without seeking the approval of MOM to a Singaporean citizen. I was an ex work permit pass holder, we did not know there is such a rule .....



Posted in Relocating, Moving to Singapore
Re: Blowing smoke up my... you know what
Perhaps Malaysian corruption is getting so bad that local officials are now looking the other way when palm oil trees are burned instead of being bulldozed under as required by law?



Posted in Latest News & Current Affairs
Re: Police freeze my bank account
For those who threw sarcasm comment: I didnt even make money from those transaction. I made an FX deal with a licensed money changer here at market rate.
I was asking if somebody had experience on this so if you have not, then dont need to be rude like you're the smartest guy in the world. FYI I .....



Posted in Credit Card & Banking in Singapore