Property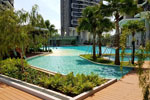 In this page you can find all about Condo Websites, Property Launches, Property Agents, Property Agencies.
Please contact us to add your services to this directory.
Condo Websites
Coastline Residences
Coastline Residences is a 21-story luxury freehold condominium with majestic sea front views. Located in the prestigious district 15, residences will get to enjoy luxury living and lifestyle by Singapore east coast at its finest.
The development is well connected by major expressways and just 5 Mins walk to the MRT Station. Residence get to enjoy a wide range of retail, lifestyle, and dining options with shopping malls such as Parkway Parade and Katong Shopping Centre nearby.
Exclusive facilities include the Sky Pool, Sky Dining, Sky Lounge, Cocoons by the poolside Yoga Lawn, Aqua Gym, 50M Lap Pool and more.
The luxury development is jointly developed by the following developers: Goodland Group, Kwong Lee, Ho Lee Group and Sustained Land.
For more information about Coastline Residence do make an appointment to view the Coastline Residence showflat today.
NewFuturaProject.net
New Futura is a high end freehold condo by City Developments Limited sitting at the top of Leonie Hill Road in prestigious district 9, Singapore. Of the 25 units offered for sale during its launch on 18 January 2018, 18 units were sold. These are predominantly the larger 3 and 4 bedroom units.
Currently, Singaporeans account for one-third of the sales at New Futura, with the rest being bought by Permanent Residents and foreigners.
Designed by Skidmore, Owings & Merrill, one of the most renowned architectural firm in the world, this CDL project is destined to stand tall in Singapore's increasingly busy skyline.
On our website, you can find more details of New Futura Condo, including the location, floor plan, facilities, unit mix, prices and more. And if you are interested in securing a unit there, we can help.
For Merchants

If you would like to advertise your products or services, please contact us
Re: i'm in town to cast my vote, boys!
PNGMK, I think you mean taxico don't you? Welcome back taxico. It's been quite a while. Sorry about what is becoming a regular occurrence around here.



Posted in Leisure Chat, Jokes, Rubbish
Re: PR approval chance in 2020
Let's see if we will go back to the aftermath of the 'watershed' 2011 general elections.





Posted in PR, Citizenship, Passes & Visas for Foreigners
Re: PAP vs WP. WP now hold 10 seats.
At least WP is not or doesn't appear to be as hardcore anti-FT, anti- immigration as PV and SDP who outright ask for FTA to be abolished or renegotiated. But with 10 seats in the house, they know the expectation is there for them to challenge the PAP on this.

Will be interesting to see what .....



Posted in General Discussions
Re: PAP vs WP. WP now hold 10 seats.

Time for the PAP to go back to do some soul-searching, just like GE2011.

GST hike, immigration, foreigner PMETs, minimum wage... PAP will need to tread carefully.

HSK's and the wider 4G leadership abilities will be under close .....



Posted in General Discussions
Re: PAP vs WP. WP now hold 10 seats.
Yes but remember that is now 2 GRC in the control of an anti foreigner / migration party. Do not forget that. While they are not as bad as SDP no opposition party (IMO) supports the PAP levels of migration (via PR) or dependency on FT (via EP or WP).



Posted in General Discussions