Recommend an Agent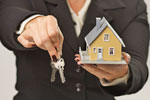 Make your home search simple, reliable and stress-free. Leave the tedious process to our recommended professionals, while you enjoy touring for a great home.
Property Agent Recommendation
Why you SHOULD have an agent to represent you?
Here's a few reasons why you should have a property agent to represent you:
The recommended agent will represent you and protect your interest
Avoid the pitfall of venturing into house hunting without anyone to represent you. The recommended agent shall be obligated to represent you and protect your interest, negotiate for a better deal, ensure the contract is reasonable, condition of the property is acceptable, etc.

Proven Track Record
They are experienced with proven track records of servicing expatriate tenants with after-sales service even after you move in.

Problem Solving
They will be able to recommend solutions to your home-related issues.

Find a Home in the Shortest Time Possible
Provide them with pertinent information pertaining to your needs and wants on your new home and they will be able to shortlist the most suitable location, apartment or house in the shortest time possible.

Their Commitment
Your commitment to them will equate to their commitment to you. They will know your likes and dislikes and thus be able to be more spot-on on what you need.

Stress Free
Spend your day with them so they can take you to the various viewings. Doing it all by yourself would mean you would need to take a cab or look at the maps for directions which can be extremely daunting and time consuming.

Familiarity
The apartments and locations are within their fingertips. Engage their expertise to find your dream home.

Minimize repetitive viewings
Viewing with them will minimize the chance of a repetitive viewing as they will verify the information before scheduling an appointment.

Enjoy the Process
Finding a home should be an enjoyable and stress-free experience.

It's Free if it's a 2-year lease and monthly rental above S$3,500!
You pay nothing for this service if it is a 2-year lease provided the monthly rental is above S$3,500! Service fee for the recommended agent will be paid by the co-broke agent representing the landlord / seller.
Hello! Haaha thanks, am so nervous! I wasn't asked to read a passage, was instead asked to type down my answers! :D there were also 2 situational questions!



Posted in Airline Careers
Looking for a female vocalist to form an electronic pop duo
Hey there :3 Dan here!

I'm trying to find a vocalist (preferably female) to form an electronic-pop music duo.

I'm a bedroom music producer looking to craft music with a passionate singer-songwriter.

I'm into artists like Madeon, The Chainsmokers, Said The Sky, Zedd, Jon Bellion, William Black, .....



Posted in Entertainment, Leisure & Sports
OK, you need to decipher it before you can understand. This is usually a standard SOP drill by the front line.
Compile what has been said by email from them and compare what you have gather from here.
Make sure everything must be documented for future reference
If you can speak to the second line .....



Posted in Strictly Speaking
Re: Setting up of a company by an EP Holder
Just a warning for people on EP's (with EP froma primary employer) who set up either Sole Proprietorships or Pte Ltd companies as the sole share holder and/or director.... a fellow employee where I am did this and was given 24 hours notice of being laid off when his employer found out. It came up .....



Posted in Business in Singapore
Hey,

I used to suffer from athletes foot as well. It was extremely itchy and the skin on my soles would constantly be peeling. My feet would also randomly stink. What cured mine was soaking my feet in undiluted white vinegar for about 5 to 6 hours everyday for about a week. It stung like hell but .....



Posted in Beauty, Health & Fitness