Recommend an Agent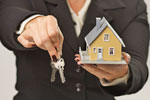 Make your home search simple, reliable and stress-free. Leave the tedious process to our recommended professionals, while you enjoy touring for a great home.
Property Agent Recommendation
Why you SHOULD have an agent to represent you?
Here's a few reasons why you should have a property agent to represent you:
The recommended agent will represent you and protect your interest
Avoid the pitfall of venturing into house hunting without anyone to represent you. The recommended agent shall be obligated to represent you and protect your interest, negotiate for a better deal, ensure the contract is reasonable, condition of the property is acceptable, etc.

Proven Track Record
They are experienced with proven track records of servicing expatriate tenants with after-sales service even after you move in.

Problem Solving
They will be able to recommend solutions to your home-related issues.

Find a Home in the Shortest Time Possible
Provide them with pertinent information pertaining to your needs and wants on your new home and they will be able to shortlist the most suitable location, apartment or house in the shortest time possible.

Their Commitment
Your commitment to them will equate to their commitment to you. They will know your likes and dislikes and thus be able to be more spot-on on what you need.

Stress Free
Spend your day with them so they can take you to the various viewings. Doing it all by yourself would mean you would need to take a cab or look at the maps for directions which can be extremely daunting and time consuming.

Familiarity
The apartments and locations are within their fingertips. Engage their expertise to find your dream home.

Minimize repetitive viewings
Viewing with them will minimize the chance of a repetitive viewing as they will verify the information before scheduling an appointment.

Enjoy the Process
Finding a home should be an enjoyable and stress-free experience.

It's Free if it's a 2-year lease and monthly rental above S$3,500!
You pay nothing for this service if it is a 2-year lease provided the monthly rental is above S$3,500! Service fee for the recommended agent will be paid by the co-broke agent representing the landlord / seller.
Invitation to participate in study: Improving relationship between mother and child
ARE YOU A MOTHER OF A CHILD WITH ASD?
Sign up for our study to help us learn about your relationship with your child. Your involvement in the study would consist of completing a one-hour online survey. You can complete the study at your convenience and will be compensated for your .....



Posted in Parenting, Family & Schools
Re: Applying citizenship for my baby

Just proceed to ICA Building level 6 and the friendly staffs there will tell you the next step needed for the application. (The process is faster than the normal citizenship application)

Hi nchls_nc (and anyone else who has .....



Posted in PR, Citizenship, Passes & Visas for Foreigners
Home Outcall Spa Massage For Ladies Only


Hello Everyone,

We provide outcall spa massage for ladies including prenatal and postnatal starting from $168 for 90min.

We bring the luxury comfort and ambience of a professional spa massage environment into the comforts of your home in Singapore. We recreate .....



Posted in Beauty, Health & Fitness
Re: Natalie Siow's escape from possible death penalty
Was wondering why was judgment lenient on her..?



Posted in Articles
Natalie Siow's escape from possible death penalty
Orchard Tower Murder Case news finally updated last week.

Natalie Siow will only only face "5K fine and 2 years' jail for helping end a human life. WOW
Do your think is reasonable? :roll: :roll: :roll: :mad: :mad: :mad:

Sigh* A father to his kids, a husband to his wife.

What do .....



Posted in Articles