Recommend an Agent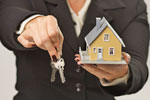 Make your home search simple, reliable and stress-free. Leave the tedious process to our recommended professionals, while you enjoy touring for a great home.
Property Agent Recommendation
Why you SHOULD have an agent to represent you?
Here's a few reasons why you should have a property agent to represent you:
The recommended agent will represent you and protect your interest
Avoid the pitfall of venturing into house hunting without anyone to represent you. The recommended agent shall be obligated to represent you and protect your interest, negotiate for a better deal, ensure the contract is reasonable, condition of the property is acceptable, etc.

Proven Track Record
They are experienced with proven track records of servicing expatriate tenants with after-sales service even after you move in.

Problem Solving
They will be able to recommend solutions to your home-related issues.

Find a Home in the Shortest Time Possible
Provide them with pertinent information pertaining to your needs and wants on your new home and they will be able to shortlist the most suitable location, apartment or house in the shortest time possible.

Their Commitment
Your commitment to them will equate to their commitment to you. They will know your likes and dislikes and thus be able to be more spot-on on what you need.

Stress Free
Spend your day with them so they can take you to the various viewings. Doing it all by yourself would mean you would need to take a cab or look at the maps for directions which can be extremely daunting and time consuming.

Familiarity
The apartments and locations are within their fingertips. Engage their expertise to find your dream home.

Minimize repetitive viewings
Viewing with them will minimize the chance of a repetitive viewing as they will verify the information before scheduling an appointment.

Enjoy the Process
Finding a home should be an enjoyable and stress-free experience.

It's Free if it's a 2-year lease and monthly rental above S$3,500!
You pay nothing for this service if it is a 2-year lease provided the monthly rental is above S$3,500! Service fee for the recommended agent will be paid by the co-broke agent representing the landlord / seller.
Online assignment help Australia: programming and Dissertation Help in Uk
is something most students need, regardless of their academic level, eagerly and desperately looking for assignment writing. Students who lack knowledge and skills to construct proper assignment writing fears hearing the word ' .....



Posted in Careers & Jobs in Singapore
When selecting a colour for space or house, it's necessary to suppose the mood and atmosphere you'd prefer to bring home the bacon. Is it a dark space or flooded with natural light? Within which direction is that the space facing? However, area unit the proportions? Does one sleep in tiny low .....



Posted in 20's Club
Re: Any programmers doing remote work out there?
www.donttellliesabouthongkong.com



Posted in Careers & Jobs in Singapore
Re: Visitor/guest charge not mentioned in rental agreement
Your rental agreement states anything about you shitting in the toilet ? Later LL gonna demand you to pay for this ? LL can't intrude to check your visitors and threaten your privacy. Tell him to suck thumb and move on. If this incur charges to sub tenants , you must bear those charges ( like .....



Posted in Staying, Living in Singapore
Re: My Journey: Converting my new born and myself to Singapore Citizen

Congratulations mate. That's really quick. Do you mind to share your profile ?

Wife and I are both Malaysian Chinese so ... easy mode :(
Mid-late 30's, been in SG for 8 years, PR just over 5 years.
I have MBA, wife has .....