Recommend an Agent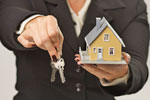 Make your home search simple, reliable and stress-free. Leave the tedious process to our recommended professionals, while you enjoy touring for a great home.
Property Agent Recommendation
Why you SHOULD have an agent to represent you?
Here's a few reasons why you should have a property agent to represent you:
The recommended agent will represent you and protect your interest
Avoid the pitfall of venturing into house hunting without anyone to represent you. The recommended agent shall be obligated to represent you and protect your interest, negotiate for a better deal, ensure the contract is reasonable, condition of the property is acceptable, etc.

Proven Track Record
They are experienced with proven track records of servicing expatriate tenants with after-sales service even after you move in.

Problem Solving
They will be able to recommend solutions to your home-related issues.

Find a Home in the Shortest Time Possible
Provide them with pertinent information pertaining to your needs and wants on your new home and they will be able to shortlist the most suitable location, apartment or house in the shortest time possible.

Their Commitment
Your commitment to them will equate to their commitment to you. They will know your likes and dislikes and thus be able to be more spot-on on what you need.

Stress Free
Spend your day with them so they can take you to the various viewings. Doing it all by yourself would mean you would need to take a cab or look at the maps for directions which can be extremely daunting and time consuming.

Familiarity
The apartments and locations are within their fingertips. Engage their expertise to find your dream home.

Minimize repetitive viewings
Viewing with them will minimize the chance of a repetitive viewing as they will verify the information before scheduling an appointment.

Enjoy the Process
Finding a home should be an enjoyable and stress-free experience.

It's Free if it's a 2-year lease and monthly rental above S$3,500!
You pay nothing for this service if it is a 2-year lease provided the monthly rental is above S$3,500! Service fee for the recommended agent will be paid by the co-broke agent representing the landlord / seller.
User will also be  able to check out the nearest adidas store, flip through the product catalogue, or become one of the 10.5 million fans on the adidas Originals Facebook page. Product views are offered .....



Posted in 20's Club
Re: Transferwise do cheap transfers but more important can provide US, UK and Aus bank accounts
Online Assignment Help- GotoAssignmentHelp Offers Assignment Help by . Buy Online Assignment Help with FLAT 30% OFF in AUS, UK, USA, CA, NZ. GotoAssignmentHelp extends the best assignment help to accomplish your assignments .....



Posted in General Discussions
Working for US company while Residing in Singapore
Hi guys,

I am moving to Singapore from the US starting Jan 2020. My employer in the US wants me to keep working for them. I am trying to figure out what is the easiest and most effective way to continue working for my current company while I live in Singapore.

The options I have came up with .....



Posted in Business in Singapore
Room reloaded information is here. Do you have any good reasons? If you really have then must come and tell about which is just here in the time when we just make room reloaded information ever.



Posted in MBA - Members Of Bhartiya Association
Re: Transferwise do cheap transfers but more important can provide US, UK and Aus bank accounts
Max, I concur with your comment. I haven't had the time to research the link with the poster. Highly probable it a throwaway email addy linked to another relatively new poster trying to flog apps on the FB page earlier.



Posted in General Discussions