Singapore Expats offers a one-stop residential Singapore property guide, renting procedure and information directory for expatriates living or relocating to Singapore.
Rent Singapore property, apartment or house has never been easier. Our Singapore Property Classifieds provide one stop property search for apartment, flat or house for rent or sale in Singapore. Expatriate or would-be expat can also exchange tips and ideas in our Expat Forum.
Best expat getaways from Singapore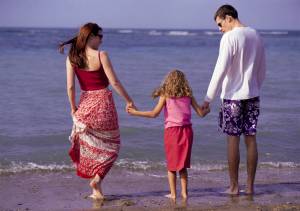 Singapore may be small, with arguably fewer than ideal places that count as a 'proper' getaways, however, its geographic advantage of being located on the intersection
of international air and sea routes makes it an extremely convenient location from which to travel to a good many Asian countries. Infinite adventures await with Asia as your backyard. All you'll need is a long weekend and public holiday to make your trip a reality if you don't want to take leave off work. Without further ado, here's a list of the most popular expat holiday destinations from the city-state. (Do note that this list is by no means exhaustive but more for starters)
Malaysia
A stone's throwaway from Singapore, Malaysia is a popular getaway for Singapore residents because of the favourable exchange rates but more so for the abundance of mouthwatering delights, colourful cities, calming beaches and towns that are rich in history and architecture.
Johor Bahru (JB)
Little over an hour's drive from Singapore, Johor Bahru (JB) is like an unpolished gem for budget shopping and interesting food experiences....

Read More
Working in Singapore: Obtaining a Work Visa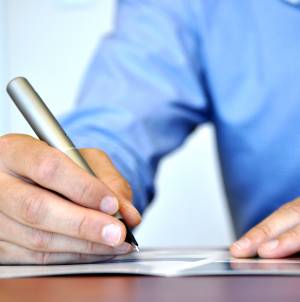 Foreigners who aim to gain employment in Singapore have several choices when it comes to applying for a work visa. Depending on their skillset and the job which they wish to take up, they may apply for a pass in one of these four categories: Employment pass, S Pass, Work Permit, or EntrePass.
High-income professionals may apply for an Employment pass, while skilled and semi-skilled workers may apply for an S Pass or Work Permit. A separate EntrePass is also available for entrepreneurs who intend to set up a business in Singapore.
Employment Pass (EP)
Any foreign professional who has received a job offer from an employer based in Singapore may be qualified for an employment pass, if his fixed monthly salary is above S$3,300. The employer or an employment agent must apply on behalf of the employee. If granted, the pass will allow the employee to work and reside in Singapore for up to two years, and up to three years upon each subsequent renewal of this pass. Depending on the pass holder's fixed monthly salary, the number of dependants who may be sponsored for an...

Read More
House Hunt Guide
Accommodation, property and house hunting guide focusing on price, location and expatriate housing choice like an apartment or house.
Relocation to Singapore
Guides on relocation, staying and living in Singapore, information and tips when relocating to Singapore. Including culture shock, cost of living and others. All information an expat or would be expat needed to know.
Search for Property
Residential Property - Apartment, black & white house, bungalow, cluster housing, condo, conservation house, flat, penthouse.
Commercial Property - Factory, office, shop or warehouse.
Most
Popular
Searches in the Property Classifieds
Moving and relocating to Singapore
Rent property, apartment, house in Singapore made easy. Singapore Property Classified listings for apartment, condominium, house and commercial properties.
Information, resource guide and FAQ for Singapore expat. Including living, housing, staying and working in Singapore.
Singapore housing rental guide, travel and transport guides in Singapore.
Expat Singapore relocation, moving services, lodging, accommodation, property and housing rental guide.
Guides on shopping, fine food, sports, places of interest, entertainment and clubbing in Singapore.
Search apartments and houses in Singapore in our Singapore Property Classifieds or view our collection of Singapore Property Pictures.
Join the friendly Expat Forum and share tips and opinions with fellow expatriates or login to our Dating & Friends section.
Renting or Selling property in Singapore
Submit your property listing - apartment, condo, house, flats rental or sale to the most comprehensive property listings database in Singapore.
Our advantages
Most complete Singapore property classifieds - residential and commercial.
Number 1 expatriate & property portal in Singapore.