Singapore Expats offers a one-stop residential Singapore property guide, renting procedure and information directory for expatriates living or relocating to Singapore.
Rent Singapore property, apartment or house has never been easier. Our Singapore Property Classifieds provide one stop property search for apartment, flat or house for rent or sale in Singapore. Expatriate or would-be expat can also exchange tips and ideas in our Expat Forum.
Studying in Singapore: Obtaining a Study Pass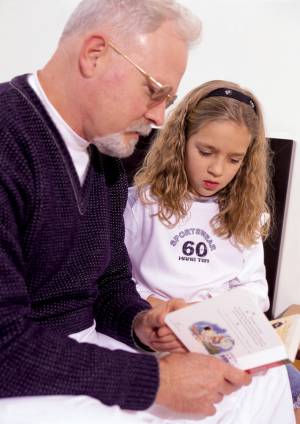 Known for being a player in the big leagues when it comes to education, Singapore draws students from all over the world. Anxious parents may even go so far as to make the sacrifice to uproot their families and move to this sunny island in order to give their children a Singaporean education - one that has routinely produced some of the best students in the world when it comes to science and mathematics.
However, any foreigner who wishes to be a full-time student in Singapore would need to apply for a Student's Pass. This does not include students who are already in Singapore on a Dependent Pass and students who hold an Immigration Exemption Order.
Students who hold a Short Term Visit Pass and are able to complete the course within the valid period of said pass are also not required to obtain a separate study pass. This is provided that the course attended by the student is a stand-alone module, and does not involve practical occupational training, industrial attachment, and is also not conducted at business premises such as hair, nail or beauty salons.
Study passes are provided by six different types of educational institutions:

Read More
6 Unconventional Dining Experiences in Singapore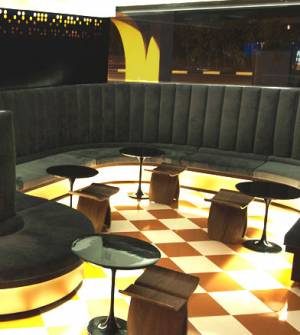 You may remember the wonderful steak you had last week, but you'll remember a unique dining experience for years. While finding places with good food is easy as Singapore is a food paradise, finding something out of the ordinary however, requires some work – which we've gladly done for you. Here are the 6 most unique dining experiences in Singapore:
1. NOX – Dine in the Dark
Ready for a multi-sensory dining experience? Your tastebuds and senses are in for an intense treat at Nox. Picture yourself sitting in absolute darkness while a visually-impaired waiter serves and guides you through your three-course prix fixe dinner. It's hard to imagine how you might actually navigate your cutlery in pitch darkness, or figure out what you're putting into your mouth but all that adds to the mysterious allure of Nox, doesn't it? As many can attest, this is one place you definitely have to experience at least once in your life.

Read More
House Hunt Guide
Accommodation, property and house hunting guide focusing on price, location and expatriate housing choice like an apartment or house.
Relocation to Singapore
Guides on relocation, staying and living in Singapore, information and tips when relocating to Singapore. Including culture shock, cost of living and others. All information an expat or would be expat needed to know.
Search for Property
Residential Property - Apartment, black & white house, bungalow, cluster housing, condo, conservation house, flat, penthouse.
Commercial Property - Factory, office, shop or warehouse.
Most
Popular
Searches in the Property Classifieds
Moving and relocating to Singapore
Rent property, apartment, house in Singapore made easy. Singapore Property Classified listings for apartment, condominium, house and commercial properties.
Information, resource guide and FAQ for Singapore expat. Including living, housing, staying and working in Singapore.
Singapore housing rental guide, travel and transport guides in Singapore.
Expat Singapore relocation, moving services, lodging, accommodation, property and housing rental guide.
Guides on shopping, fine food, sports, places of interest, entertainment and clubbing in Singapore.
Search apartments and houses in Singapore in our Singapore Property Classifieds or view our collection of Singapore Property Pictures.
Join the friendly Expat Forum and share tips and opinions with fellow expatriates or login to our Dating & Friends section.
Renting or Selling property in Singapore
Submit your property listing - apartment, condo, house, flats rental or sale to the most comprehensive property listings database in Singapore.
Our advantages
Most complete Singapore property classifieds - residential and commercial.
Number 1 expatriate & property portal in Singapore.