Singapore Expats offers a one-stop residential Singapore property guide, renting procedure and information directory for expatriates living or relocating to Singapore.
Rent Singapore property, apartment or house has never been easier. Our Singapore Property Classifieds provide one stop property search for apartment, flat or house for rent or sale in Singapore. Expatriate or would-be expat can also exchange tips and ideas in our Expat Forum.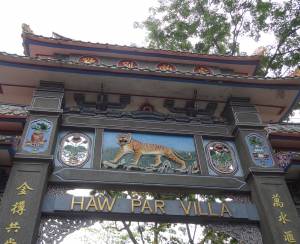 You've probably had your fill of skyscrapers and air-conditioned comforts in Singapore.
If you're looking to escape banal urbanity and get in touch with nature or the spiritual, you're off to a great start. Here's 6 quiet outdoor places in Singapore to satisfy the contemplative explorer inside you.
Tanjung Rimau (Sentosa's hidden caves)
Picture a deserted beach with corals and little crabs scurrying along the coastline, wind in your hair, salty spray on your face, and a cave that lies hidden among the cliffs for your uncovering. Well, that's what you're in for at Tanjung Rimau – a haven from city chaos. Take a five-minute stroll from the edge of Shangri-La's Rasa Sentosa Resort's compound, go down a rocky slope and you'll find the unadulterated beach waiting.
Location: Behind Shangri-La's Rasa Sentosa Resort; a five-minute walk from the edge of the compound
Schedule a free guided tour with Sentosa via email: nature@sentosa.com.sg
Kampong Lorong Buangkok
Kampong Lorong...

Read More
Working in Singapore: Obtaining an Employment Pass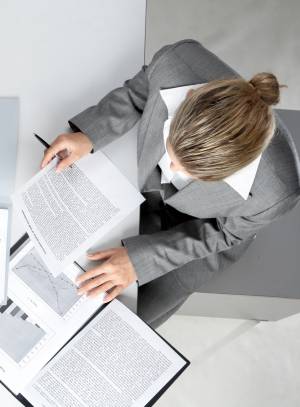 Ranked as the top country that provides the best quality of life in Asia, Singapore is an attractive place for people to live and work. Many are attracted by the education system, health care or social stability offered by the Garden City, but the greatest driver behind the push for foreigners to relocate has always been economic opportunity. It had been so when Singapore first became a trading post in 1819, and it remains so today when the declining birth rate and small population size has caused government policy to remain flexible when encouraging foreign workers to ply their trade here.
An Employment Pass (EP) is one of the most popular choices for skilled foreign professionals who intend to work in Singapore for a year or more. The benefits are many. Having acquired an EP, one is eligible to apply for Permanent Residence in Singapore. Depending on one's salary, dependants may be brought into Singapore as well. Employers would also not hesitate to hire an applicant holding an EP, as he or she would not be counted as part of the company's foreign worker quota, and would thus not necessitate an additional foreign worker levy to be paid.
...

Read More
House Hunt Guide
Accommodation, property and house hunting guide focusing on price, location and expatriate housing choice like an apartment or house.
Relocation to Singapore
Guides on relocation, staying and living in Singapore, information and tips when relocating to Singapore. Including culture shock, cost of living and others. All information an expat or would be expat needed to know.
Search for Property
Residential Property - Apartment, black & white house, bungalow, cluster housing, condo, conservation house, flat, penthouse.
Commercial Property - Factory, office, shop or warehouse.
Most
Popular
Searches in the Property Classifieds
Moving and relocating to Singapore
Rent property, apartment, house in Singapore made easy. Singapore Property Classified listings for apartment, condominium, house and commercial properties.
Information, resource guide and FAQ for Singapore expat. Including living, housing, staying and working in Singapore.
Singapore housing rental guide, travel and transport guides in Singapore.
Expat Singapore relocation, moving services, lodging, accommodation, property and housing rental guide.
Guides on shopping, fine food, sports, places of interest, entertainment and clubbing in Singapore.
Search apartments and houses in Singapore in our Singapore Property Classifieds or view our collection of Singapore Property Pictures.
Join the friendly Expat Forum and share tips and opinions with fellow expatriates or login to our Dating & Friends section.
Renting or Selling property in Singapore
Submit your property listing - apartment, condo, house, flats rental or sale to the most comprehensive property listings database in Singapore.
Our advantages
Most complete Singapore property classifieds - residential and commercial.
Number 1 expatriate & property portal in Singapore.