Singapore Expats offers a one-stop residential Singapore property guide, renting procedure and information directory for expatriates living or relocating to Singapore.
Rent Singapore property, apartment or house has never been easier. Our Singapore Property Classifieds provide one stop property search for apartment, flat or house for rent or sale in Singapore. Expatriate or would-be expat can also exchange tips and ideas in our Expat Forum.
8 tips to stave off the tropical heat in Singapore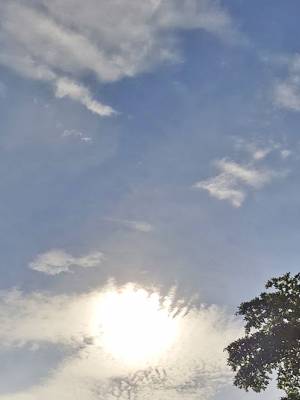 Being close to the equator means there's no escaping the sun, not to mention increasing global temperatures thanks to greenhouse emissions. With temperatures hovering as high as 35 degree Celsius, your body would be grateful for every effort you put into dampening the sun's enthusiasm. Follow these 8 tips to keep your cool in the hottest of days:
1. Never underestimate the power of staying hydrated
Given the festering heat and humidity in Singapore, even the slightest exposure outdoors would render you glistening with perspiration. This loss of water is best countered by consistent rehydration. While water is the best option, there are alternatives for the picky.
Fresh coconut water: A rich natural source of electrolytes which helps prevent dehydration, fresh coconut water is said to be a good replacement for rehydrating sports drinks if you enjoy its taste enough to down lots of it.
Lemon-Infused water: Not a fan of bland-tasting water? Drop a few slices of lemon into your water bottle and send it into your freezer for...

Read More

Obtaining a Long Term Visit Pass

So you've made up your mind to remain in Singapore for the medium-long term. You want to pursue your studies locally, find employment, set up a company, or even simply stay here to keep your loved ones company without having your imminent departure date hanging over their heads like a ticking time bomb. To make the application process as painless as possible, we're happy to provide the most relevant pieces of information you'd need to know in order to get your pass successfully approved.

The first thing that Immigration & Checkpoints Authority (ICA) checks is the motivation behind your request to stay in Singapore. Perhaps your family members already reside in Singapore, perhaps you are a tertiary student desiring to find employment in Singapore, or perhaps you are a mother-to-be who wishes to deliver your child in Singapore due to the medical facilities available here. In such cases, a Long Term Visit Pass could be just what you need.

The exact application you'd need to make would differs, depending whether you are a:

Visitor whose spouse is a Singaporean Citizen
Visitor whose spouse is a...

Read More



House Hunt Guide
Accommodation, property and house hunting guide focusing on price, location and expatriate housing choice like an apartment or house.
Relocation to Singapore
Guides on relocation, staying and living in Singapore, information and tips when relocating to Singapore. Including culture shock, cost of living and others. All information an expat or would be expat needed to know.
Search for Property
Residential Property - Apartment, black & white house, bungalow, cluster housing, condo, conservation house, flat, penthouse.
Commercial Property - Factory, office, shop or warehouse.
Most
Popular
Searches in the Property Classifieds
Moving and relocating to Singapore
Rent property, apartment, house in Singapore made easy. Singapore Property Classified listings for apartment, condominium, house and commercial properties.
Information, resource guide and FAQ for Singapore expat. Including living, housing, staying and working in Singapore.
Singapore housing rental guide, travel and transport guides in Singapore.
Expat Singapore relocation, moving services, lodging, accommodation, property and housing rental guide.
Guides on shopping, fine food, sports, places of interest, entertainment and clubbing in Singapore.
Search apartments and houses in Singapore in our Singapore Property Classifieds or view our collection of Singapore Property Pictures.
Join the friendly Expat Forum and share tips and opinions with fellow expatriates or login to our Dating & Friends section.
Renting or Selling property in Singapore
Submit your property listing - apartment, condo, house, flats rental or sale to the most comprehensive property listings database in Singapore.
Our advantages
Most complete Singapore property classifieds - residential and commercial.
Number 1 expatriate & property portal in Singapore.