Singapore Expats offers a one-stop residential Singapore property guide, renting procedure and information directory for expatriates living or relocating to Singapore.
Rent Singapore property, apartment or house has never been easier. Our Singapore Property Classifieds provide one stop property search for apartment, flat or house for rent or sale in Singapore. Expatriate or would-be expat can also exchange tips and ideas in our Expat Forum.
Turning cultural shock to cultural expectation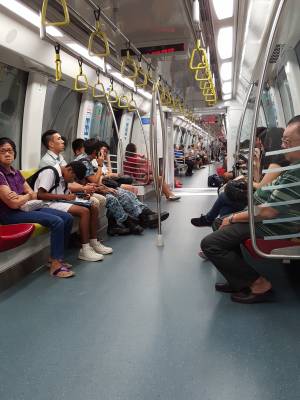 Adjusting to life in a new place can be a challenge, especially when there is a big gap between what you are used to and what you are experiencing. However, if you learn about the country's people and culture in advance, you may find cultural differences less shocking and more manageable.
If you don't already know, Singapore is home to three main ethnic groups (Chinese, Indian and Malay) and people from the four corners of the world. It is a melting pot of culture with a very unique set of social customs, languages and sensibilities. As with all countries, some cultural tendencies are good and some, bad. To help build your cultural awareness, we've round up some of the darker aspects of life in Singapore that may be relevant to you. Hopefully, this knowledge will turn any possible cultural shock into more of a cultural expectation.
1. Unpleasant experiences on the Mass Rapid Transport (MRT)
The MRT is the primary mode of public transport for locals and foreigners, a high capacity system that millions depend on daily. It can get quite crazy as rushing commuters push and nudge their way into the carriage during peak hours...

Read More
Events and Festivals in Singapore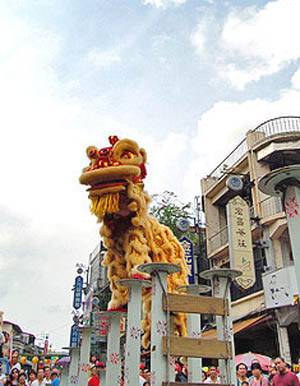 Known as a melting pot of cultures, exotic Singapore offers a unique thrill for holidaymakers in search of novel experiences. Local residents too may find that the numerous holidays and festivals in Singapore add a splash of colour to their week. Whether you're keen on experiencing all that the city has to offer, or simply looking to spend an enjoyable day out with a friend, our sunny island has something for everyone. The following events and festivals are some of the most widely celebrated and highly anticipated ones of the first half of the year.
JANUARY TO MARCH
With New Year's Day being a public holiday, you don't have to worry about falling asleep at work even if you join in the all-night celebrations taking place across the island. Head to the popular Esplanade or Marina Bay areas to enjoy countdown performances, or to the beautiful Siloso beach at Sentosa for wild foam parties. If you're dining out on 31 December, make sure that you've made your reservations months in advance, as throngs of revellers will be lined up to participate in the countdown. A...

Read More
House Hunt Guide
Accommodation, property and house hunting guide focusing on price, location and expatriate housing choice like an apartment or house.
Relocation to Singapore
Guides on relocation, staying and living in Singapore, information and tips when relocating to Singapore. Including culture shock, cost of living and others. All information an expat or would be expat needed to know.
Search for Property
Residential Property - Apartment, black & white house, bungalow, cluster housing, condo, conservation house, flat, penthouse.
Commercial Property - Factory, office, shop or warehouse.
Most
Popular
Searches in the Property Classifieds
Moving and relocating to Singapore
Rent property, apartment, house in Singapore made easy. Singapore Property Classified listings for apartment, condominium, house and commercial properties.
Information, resource guide and FAQ for Singapore expat. Including living, housing, staying and working in Singapore.
Singapore housing rental guide, travel and transport guides in Singapore.
Expat Singapore relocation, moving services, lodging, accommodation, property and housing rental guide.
Guides on shopping, fine food, sports, places of interest, entertainment and clubbing in Singapore.
Search apartments and houses in Singapore in our Singapore Property Classifieds or view our collection of Singapore Property Pictures.
Join the friendly Expat Forum and share tips and opinions with fellow expatriates or login to our Dating & Friends section.
Renting or Selling property in Singapore
Submit your property listing - apartment, condo, house, flats rental or sale to the most comprehensive property listings database in Singapore.
Our advantages
Most complete Singapore property classifieds - residential and commercial.
Number 1 expatriate & property portal in Singapore.