Singapore Expats offers a one-stop residential Singapore property guide, renting procedure and information directory for expatriates living or relocating to Singapore.
Rent Singapore property, apartment or house has never been easier. Our Singapore Property Classifieds provide one stop property search for apartment, flat or house for rent or sale in Singapore. Expatriate or would-be expat can also exchange tips and ideas in our Expat Forum.
Working in Singapore: Obtaining an EntrePass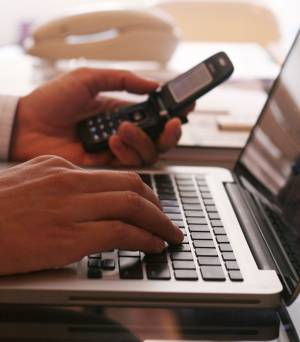 Rated as the 'Easiest place to do business' by the World Bank for ten consecutive years, Singapore has had a new feather in its cap since it was ranked as the top city with the best investment potential in 2015 by the Business Environment Risk Intelligence institute. All of this is great news for companies based in Singapore, even as the Southeast Asian nation becomes an even more attractive location for other entrepreneurs to get their businesses off the ground.
In order to be an entrepreneur in Singapore, you need to have one of the following two passes: An Employment Pass (EP) or an EntrePass. The former is suitable for those whose companies have been incorporated six months ago or earlier. The latter, conversely, is suitable for applicants who are planning to incorporate a company, or who have newly incorporate a company less than six months ago.
EntrePass holders have to abide by more stringent requirements in order to be successful in their pass application and subsequent pass renewals. The EntrePass offers one benefit however, that the Employment Pass does not—and that is the lack of a stipulated minimum salary. The EP is given to...

Read More
7 Workshops to Attend in Singapore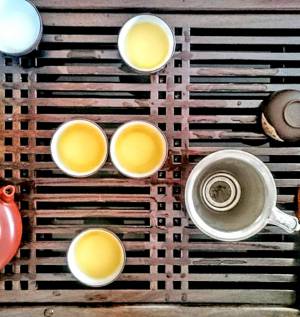 It is a common misconception that shopping and eating's all there is to Singapore. Truth is, there are many facets of Singapore's mishmash culture and local trends that remain to be explored. A particular area that has been blooming in the undergrowth is cosy workshops run by locals to impart knowledge and cultivate appreciation of various arts. Here, we've rounded up some of the best workshops for you to engage your senses, pick up a new skill or simply get in touch with the local community.
1. Leather Craft Workshop
Leather craft has increasingly won the affection and occupied the weekends of urbanites. If you're a fan of custom-made products, the raw opulence of leather or handcrafting, the leather craft workshop is a must go for you. Here, you'll pick up a thing of two about leather types, properties, crafting and debossing techniques. At the end of the session you'll bring home a couple of personalised, self-crafted accessories made from a single leather piece.
House Hunt Guide
Accommodation, property and house hunting guide focusing on price, location and expatriate housing choice like an apartment or house.
Relocation to Singapore
Guides on relocation, staying and living in Singapore, information and tips when relocating to Singapore. Including culture shock, cost of living and others. All information an expat or would be expat needed to know.
Search for Property
Residential Property - Apartment, black & white house, bungalow, cluster housing, condo, conservation house, flat, penthouse.
Commercial Property - Factory, office, shop or warehouse.
Most
Popular
Searches in the Property Classifieds
Moving and relocating to Singapore
Rent property, apartment, house in Singapore made easy. Singapore Property Classified listings for apartment, condominium, house and commercial properties.
Information, resource guide and FAQ for Singapore expat. Including living, housing, staying and working in Singapore.
Singapore housing rental guide, travel and transport guides in Singapore.
Expat Singapore relocation, moving services, lodging, accommodation, property and housing rental guide.
Guides on shopping, fine food, sports, places of interest, entertainment and clubbing in Singapore.
Search apartments and houses in Singapore in our Singapore Property Classifieds or view our collection of Singapore Property Pictures.
Join the friendly Expat Forum and share tips and opinions with fellow expatriates or login to our Dating & Friends section.
Renting or Selling property in Singapore
Submit your property listing - apartment, condo, house, flats rental or sale to the most comprehensive property listings database in Singapore.
Our advantages
Most complete Singapore property classifieds - residential and commercial.
Number 1 expatriate & property portal in Singapore.