Contact Us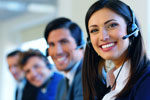 Contact Singapore Expats for your advertising, products and services listings or if you need us to recommend an agent for the properties listed in our Singapore Expats Property Classifieds.
Contact us at the respective email address or our contact number below. We will attend to your request and enquiry as soon as possible. Alternatively, you may fill up the form below, briefly describe your enquiry, we will be there to help.
SINGAPORE EXPATS TEAM
Forum & Classifieds Section - Enquiries, Support


admin@singaporeexpats.com
General Enquiries


general@singaporeexpats.com
Media Department - Advertising, Promotions


advertising@singaporeexpats.com
Click HERE for advertising rates
Property Ads - Post Property, Property Account Sign Up


admin@singaporeexpats.com
Search Property


enquiry@singaporeexpats.com
Tel: +65 61000 300
"For most individuals in the UK the TIN will be their National Insurance Number".
Is this statement correct?

( "A Taxpayer Identification Number (TIN) is an identification number used by the Internal Revenue Service " )



Posted in Careers & Jobs in Singapore
Re: PR Application - Need help to pick right occupation for my role
Choose whichever is the closest, the letter of employment you submit is going to have your job title anyway.



Posted in PR, Citizenship, Passes & Visas for Foreigners
Re: Timeline of my Wife's PMLA/LTVP
You applied PR too early IMO. Common consensus is to wait 2-3 years after marriage before applying or ICA sees it as a marriage of convenience. Could have used $100 to invest instead or save it. :P

You can still get BTO under non-citizen spouse scheme, just that it's only 2 room flat in .....