Contact Us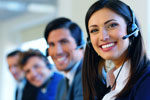 Contact Singapore Expats for your advertising, products and services listings or if you need us to recommend an agent for the properties listed in our Singapore Expats Property Classifieds.
Contact us at the respective email address or our contact number below. We will attend to your request and enquiry as soon as possible. Alternatively, you may fill up the form below, briefly describe your enquiry, we will be there to help.
SINGAPORE EXPATS TEAM
Forum & Classifieds Section - Enquiries, Support


admin@singaporeexpats.com
General Enquiries


general@singaporeexpats.com
Media Department - Advertising, Promotions


advertising@singaporeexpats.com
Click HERE for advertising rates
Property Ads - Post Property, Property Account Sign Up


admin@singaporeexpats.com
Search Property


enquiry@singaporeexpats.com
Tel: +65 61000 300
Changes to Australia CGT for Expat Ozzies
PNGMK, you are probably already aware of this but I'm posting it just for any other Ozzies who may be reading the board.

https://www.mondaq.com/australia/Tax/878810/How-Will-Australia39s-New-Legislation-On-Main-Residence-And-Capital-Gains-Tax-Impact-Non-Residents



Posted in Property Talk, Housing & Rental
Re: Waiting outcome for Citizenship Application....
I'd like some opinions on this.

I'm a PR (Indian citizen and race) and I've been living in Singapore since I was 6 months old. I've served my national service and ORDed in December 2013. Though I've applied for citizenship, I've been rejected. I don't have any negative records such as any charges .....



Posted in PR, Citizenship, Passes & Visas for Foreigners
Mine approved after 19 months. Then again as the pros have countlessly mentioned time has no bearing on the outcome.

Sent from my SM-G975F using .....



Posted in PR, Citizenship, Passes & Visas for Foreigners
A search of this forum will turn up numerous instances of 18 to 24 month waits. And the wait has no bearing on the approval or disapproval. We've seen both.



Posted in PR, Citizenship, Passes & Visas for Foreigners
PNGMK, that's the old time frame. I't been 3 years for a couple of years now but like the original, it is still non-renewable and only for one time use.