Contact Us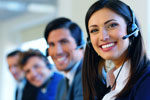 Contact Singapore Expats for your advertising, products and services listings or if you need us to recommend an agent for the properties listed in our Singapore Expats Property Classifieds.
Contact us at the respective email address or our contact number below. We will attend to your request and enquiry as soon as possible. Alternatively, you may fill up the form below, briefly describe your enquiry, we will be there to help.
SINGAPORE EXPATS TEAM
Forum & Classifieds Section - Enquiries, Support


admin@singaporeexpats.com
General Enquiries


general@singaporeexpats.com
Media Department - Advertising, Promotions


advertising@singaporeexpats.com
Click HERE for advertising rates
Property Ads - Post Property, Property Account Sign Up


admin@singaporeexpats.com
Search Property


enquiry@singaporeexpats.com
Tel: +65 61000 300
Malegra 50 Big Offer [52% Off] - Hotmedz Online
of the most fundamental elements of penis enlargement to be with the ligaments that keep the penis in place. Keep in mind that the penis is a free-hanging outside part of your body. The penis is an appendage. It's anchored in the .....



Posted in 20's Club
Re: DBS Non Existant Fraud Controls
1. Did you click the link provided in first message " into the link provided "? This violates DBS TOC which is to not click any links any such messages which is what they are standing on.

2. I would engage a solictor to write to them outlining the event and stating you are not at fault.

3. .....



Posted in Credit Card & Banking in Singapore
Re: DBS Non Existant Fraud Controls
Hi all, i recently experienced something similar. i received a text message posing as dbs back stating that there was a login attempt from a new device and if it wasnt me, i had to go into the link provided to provide my bank details for verification and to upgrade my account. 5 hours later, i .....



Posted in Credit Card & Banking in Singapore