Contact Us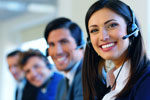 Contact Singapore Expats for your advertising, products and services listings or if you need us to recommend an agent for the properties listed in our Singapore Expats Property Classifieds.
Contact us at the respective email address or our contact number below. We will attend to your request and enquiry as soon as possible. Alternatively, you may fill up the form below, briefly describe your enquiry, we will be there to help.
SINGAPORE EXPATS TEAM
Forum & Classifieds Section - Enquiries, Support


admin@singaporeexpats.com
General Enquiries


general@singaporeexpats.com
Media Department - Advertising, Promotions


advertising@singaporeexpats.com
Click HERE for advertising rates
Property Ads - Post Property, Property Account Sign Up


admin@singaporeexpats.com
Search Property


enquiry@singaporeexpats.com
Tel: +65 61000 300
Re: China Eastern plane deliberately downed?
Most planes don't go straight down unless commanded to (i.e. pushed down - with the exception of a spin but then more modern planes have spin correction) so most of the time when you see these events (like the Silk Air flight, the Egypt Air flight off US) it's a suicidal pilot.



Posted in Latest News & Current Affairs
Yeah , Interested

ping me in whatsapp 97203214



Posted in 30's Club
Posted in 30's Club