Contact Us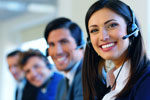 Contact Singapore Expats for your advertising, products and services listings or if you need us to recommend an agent for the properties listed in our Singapore Expats Property Classifieds.
Contact us at the respective email address or our contact number below. We will attend to your request and enquiry as soon as possible. Alternatively, you may fill up the form below, briefly describe your enquiry, we will be there to help.
SINGAPORE EXPATS TEAM
Forum & Classifieds Section - Enquiries, Support


admin@singaporeexpats.com
General Enquiries


general@singaporeexpats.com
Media Department - Advertising, Promotions


advertising@singaporeexpats.com
Click HERE for advertising rates
Property Ads - Post Property, Property Account Sign Up


admin@singaporeexpats.com
Search Property


enquiry@singaporeexpats.com
Tel: +65 61000 300
Re: i'm in town to cast my vote, boys!

this very tiring -hk-sg trip is deeply deeply dissatisfying for me during a pandemic.

i believe MY vote matters, or i wouldn't have made this damn .....



Posted in Leisure Chat, Jokes, Rubbish
Re: BTT for license conversion
u'll have to go get your eyesight tested in person at some point, so... just go?



Posted in Drivers Licence
Re: i'm in town to cast my vote, boys!
PNGMK, I think you mean taxico don't you? Welcome back taxico. It's been quite a while. Sorry about what is becoming a regular occurrence around here.



Posted in Leisure Chat, Jokes, Rubbish
Re: PR approval chance in 2020
Let's see if we will go back to the aftermath of the 'watershed' 2011 general elections.





Posted in PR, Citizenship, Passes & Visas for Foreigners
Re: PAP vs WP. WP now hold 10 seats.
At least WP is not or doesn't appear to be as hardcore anti-FT, anti- immigration as PV and SDP who outright ask for FTA to be abolished or renegotiated. But with 10 seats in the house, they know the expectation is there for them to challenge the PAP on this.

Will be interesting to see what .....



Posted in General Discussions