Contact Us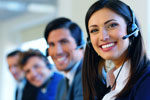 Contact Singapore Expats for your advertising, products and services listings or if you need us to recommend an agent for the properties listed in our Singapore Expats Property Classifieds.
Contact us at the respective email address or our contact number below. We will attend to your request and enquiry as soon as possible. Alternatively, you may fill up the form below, briefly describe your enquiry, we will be there to help.
SINGAPORE EXPATS TEAM
Forum & Classifieds Section - Enquiries, Support


admin@singaporeexpats.com
General Enquiries


general@singaporeexpats.com
Media Department - Advertising, Promotions


advertising@singaporeexpats.com
Click HERE for advertising rates
Property Ads - Post Property, Property Account Sign Up


admin@singaporeexpats.com
Search Property


enquiry@singaporeexpats.com
Tel: +65 61000 300
Buy Now Apple iPhone 11 Pro iPhone X All Sealed
We are a mobile phone supplier. We have stores in United Kingdom and South Africa.

We deliver to all countries around the world via Fedex, DHL and UPS and use the express delivery service so delivery will take 3 days in most cases. We offer free delivery to all countries.

These smartphones or .....



Posted in Computer, Internet, Phone & Electronics
It seems most maid agencies here charge a few months salary to the helper, plus 1k or so to the employer. I'm not ok with the helper paying anything and even less ok with an agency getting $2k or so for doing what exactly?

Is it possible to hire directly without an agency? Or are there ethical, .....



Posted in Domestic Helper & Babysitter Issues
Posted in PR, Citizenship, Passes & Visas for Foreigners
Re: PR application clarification

Hi,

I am spouse of Singapore PR, and I am a LTVP pass holder. If I apply for PR, may i know what are major criteria that should be satisfied. I am working in India now and Spouse is working in SG. Also in Form-4SC, there is section .....



Posted in PR, Citizenship, Passes & Visas for Foreigners




What to do bro. We have to wait. Hope for the best result, Cheers bro


Not very sure as within a year of .....