Contact Us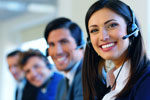 Contact Singapore Expats for your advertising, products and services listings or if you need us to recommend an agent for the properties listed in our Singapore Expats Property Classifieds.
Contact us at the respective email address or our contact number below. We will attend to your request and enquiry as soon as possible. Alternatively, you may fill up the form below, briefly describe your enquiry, we will be there to help.
SINGAPORE EXPATS TEAM
Forum & Classifieds Section - Enquiries, Support


admin@singaporeexpats.com
General Enquiries


general@singaporeexpats.com
Media Department - Advertising, Promotions


advertising@singaporeexpats.com
Click HERE for advertising rates
Property Ads - Post Property, Property Account Sign Up


admin@singaporeexpats.com
Search Property


enquiry@singaporeexpats.com
Tel: +65 61000 300
Re: Just learnt about a ballooned15 year old CC debt!




It will eventually be sold off to a collection agency. They may try to contact you in the UK.


This .....



Posted in Staying, Living in Singapore





They run the risk until first caught. After then they cannot risk it as they will be inspected every time. I .....



Posted in Travel & Holidays

Volunteering abuse I have no comments in that.

End of the day it's about getting to know the community and helping the fellow people near you.

Apart from volunteering , neighbour hood events is another way to integrate.

Yes it's not .....