Relocation to Singapore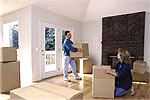 This page covers guides on expat Singapore relocation, expatriates staying and living in Singapore. Information and tips when relocating to Singapore includes culture shock, cost of living and others. All information an expat or would-be expat needed to know.

Please contact us to add to this list.


Our Information Guide to you to help ease the transition of relocating to Singapore. Relocating to a new place can be very stressful. We have compiled information that can be very helpful with the many issues you may consider. Here are some of the issues:
Coping with Culture Shock
What is culture shock?
Culture shock is caused by the stress of being in a new culture. It is a normal part of adjusting to new foods, customs, language, people and activities.
Symptoms of culture shock are:
Unwarranted criticism of the culture and people
Constant complaints about the climate
Utopian ideas concerning one's previous culture
Continuous concern about the purity of water and food
Fear of touching local people
Refusal to learn the language
Preoccupation about being robbed or cheated
Pressing desire to talk with people who "really make sense."
Preoccupation with returning home
Irritability
Overly concerned with health
Loneliness
Hopelessness
Distrust of hosts
Withdrawal of people
Lowered work performances
How can you cope with culture shock when in Singapore?
The most effective way to combat culture shock is to step back from a given event that has bothered you, assess it, and search for an appropriate explanation and response. Try the following:
Are you misunderstanding the host people's treatment of you? Where can you find more information about this aspect of the culture? Behavior which seems rude to you, may not be intended as rude. Polite customs are different for each culture. When situations seem senseless, remember the hosts may be following social rules unknown to you. Ask questions about social customs. And plan how you may want to act to this similar situations in future.

If you are still bothered by a situation, find ways to minimize the irritation. Is the situation necessary? If not, you may be able to avoid or minimize involvement.

What do you miss the most which was enjoyable in your home country? Look for ways to meet these desires or replace these with something new. For example, if you miss your favourite American steak, go to an American steakhouse or head to the supermarkets to cook some yourself. In Singapore, expatriates are fortunate as we are very cosmopolitan, it is very easy to find a treat from your own country as Singapore serves up many cultures' food.

Develop friendships with both Singaporeans and people from your own country. At times the friendships with culturally different people will seem very taxing. That is why it is important to have people from your own country or area to spend time with also. This helps you re-energize for interacting cross-culturally. However, isolation in either group alone causes more adjustment problems.

Talk to people from your country about your stresses and ask how they have dealt with the same situation.

Continue improving your language proficiency (watch TV, listen to the radio, read books in English).

Have a sense of humor. Allow yourself to see the humor in misunderstandings or embarrassments. Laughter heals. Singaporeans are generally very easy-going and helpful.

Exercise and a nutritional diet also help to reduce stress.

Remember that some culture shock is a normal part of adjusting to a new country. However, the more severe symptoms mean the adjustment process is blocked and you need help to move into a more comfortable stage.

Find a place where you feel comfortable and spend time there. In Singapore, you can head down to the East Coast beach.

Have certain times during the week or day when you don't think about your research or problems, just have fun.

When problems seem to be building up, mentally step back from them. Divide your problems up, understand each one, and work on them one at a time.

If headaches and stomach aches become a constant problem, realize that they may be a sign of emotional problems, not just physical problems. If medical doctors and medication do not work, it might be time to see a counsellor.

It is important to maintain regular life patterns, for example eating meals at regular times and sleeping and exercising regularly.

When you begin to feel depressed, ask yourself: "What did I expect? Why? Was my expectation reasonable?" Sometimes, you may be setting your expectations from people too high, so lowering your expectations and try to understand the other party's intentions will also help reduce your stress level.

Learn the culture and customs of Singapore. Singapore is very multi-ethnic and cultural based, expatriates are normally treated as a part of the family.

Disregard your old assumptions and expectations. Be open to learning new things. Explore new ways of living and compare these to your own. Become more aware of both your values and attitudes and those of your host country.

Adjusting to a new culture requires a good amount of re-examination of your own values and outlook. Try to do that as you live in the new culture.

Throughout the period of cultural adaptation, take good care of yourself. Read a book or rent a video in your home language, take a short trip if possible, exercise and get plenty of rest, write a letter or telephone home, eat good food, and do things you enjoy with friends. Take special notice of things you enjoy about living in the host culture.

Although it can be disconcerting and a little scary, the "shock" gradually eases as you begin to understand the new culture. It is useful to realize that often the reactions and perceptions of others toward you--and you toward them-- are not personal evaluations but are based on a clash of cultural values. The more skilled you become in recognizing how and when cultural values and behaviors are likely to come in conflict, the easier it becomes to make adjustments that can help you avoid serious difficulties.
Cost of Living
The job seeker can either live rather cheaply in Singapore, or can live a life of luxury. Salaries are competitive, and numerous benefits (such as recreation facilities and bonuses) make working here a rewarding experience.
Food is relatively cheap in Singapore. Food courts (which are often air-conditioned) or what are commonly called hawker centers are recommended for an expensive, hearty meal. However, restaurant prices are higher. Take a look at our Eating in Singapore.
Those on expatriate compensation packages may also receive additional benefits, such as transportation/car allowances, housing, childcare, payment of school fees, entertainment allowances, and work-related benefits. According to Mercer survey (1 June 2003) on the cost of living, Singapore is easier to stretch the dollar than that of Hong Kong and Beijing, making it cheaper for expatriates to live in. Singapore fell eight places from 24th to the 32nd position, in a survey of cost of living of 144 cities. The survey measures the comparative cost of more than 200 items in each city, including housing, food, clothing and household goods, transport and entertainment.
Cost of utilities - Electricity, Water and Gas
Electricity
Latest electricity cost (tariffs) - 16.35¢ per kWh

| | |
| --- | --- |
| House Type | Average - kWh |
| HDB 1-room | 104 |
| HDB 2-room | 166 |
| HDB 3-room | 279 |
| HDB 4-room | 397 |
| HDB 5-room | 487 |
| HDB Executive | 493 |
| Apartment | 804 |
| Landed Property | 1,439 |
Water
Latest water cost (tariffs):
| | |
| --- | --- |
| 1 to 40 cubic metres: | S$1.52 per cubic metres |
| Above 40 cubic metres: | S$2.03 per cubic metres |
| | |
| --- | --- |
| House Type | Average - cubic metres |
| HDB 1-room | 8.8 |
| HDB 2-room | 11.7 |
| HDB 3-room | 15.6 |
| HDB 4-room | 19.6 |
| HDB 5-room | 19.6 |
| HDB Executive | 17.7 |
| Apartment | 18.8 |
| Landed Property | 38.3 |
Gas
Latest gas cost (tariffs) - 15.23¢ per unit
| | |
| --- | --- |
| House Type | Average in units |
| HDB 1-room | 60 |
| HDB 2-room | 73 |
| HDB 3-room | 90 |
| HDB 4-room | 101 |
| HDB 5-room | 100 |
| HDB Executive | 102 |
| Apartment | 84 |
| Landed Property | 163 |
Housing in Singapore
Buying or renting a home?
The cost of housing has decreased over the past few years, it is now possible to own a home in Singapore. Housing costs vary depending on the location and there are many resources to help in your search. Our Singapore Property Classifieds has an immense amount of information to expedite your search. Whether you are buying or renting a house, here are some things to consider:
Decide beforehand on a few likely locations that you'd like to live in. Take into account things like the distance to work places, schools, transportation and places that you visit frequently with your family's lifestyle in mind. There is also a House Hunt Guide to help you pick the ideal location and housing in which you would like to relocate to.


Size - How large a home do you need? Have you thought about the next couple of years - are members of your family likely to move in or out? How many bedrooms do you need? Where do you and your family spend most time?


Facilities - Would you like the advantage of a swimming pool, tennis courts and other condominium type facilities? Or, would you prefer to join a recreation club and enjoy a wider variety of leisure?


Amenities - Are shops, banks, and markets within a short distance away?
Read our House Hunt Guide on choosing the right home in the right location at the right price.
Schools & Childcare
Schools in the area
When a family moves to a new location, the biggest factor in deciding on a neighbourhood could be the school district. Information on the list of international schools will help you decide better. Our comprehensive list of International Schools, education system in Singapore and procedure to admit into a local school can be found at International Schools, Education.
Childcare
Singapore alone has more than 370 childcare centres, and the best way to select your children's childcare centre would be based on where you reside. Take a look at our list of Pre-schools at International Schools, Education - Pre-Schools.
Taxes & Taxable income
Singapore has a well-regulated tax system, and personal income tax rates are generally lower than in other developed countries. The Inland Revenue Authority of Singapore (IRAS) assesses, collects and enforces various taxes, duties and levies. All expatriates working in Singapore are liable to pay Singapore income tax. The tax year, and corresponding tax calculations, is based on a calendar year, starting midnight on 1 January and ending midnight on 31 December.
Residency status
Under the Singapore tax laws, income tax is chargeable on the income of any person, which is statutorily extended to include individuals, a company and a body of persons. A company means any company incorporated or registered under any law in force in Singapore or elsewhere, while a body of persons means any body politic, corporate or collegiate, any corporation sole and any fraternity, fellowship or society of persons. Income tax is your contribution to government spending.
Other sources of tax revenue include Property Tax, Goods and Services Tax, Stamp Duties, Estate Duties, Private Lotteries and Duties on Betting.
Residents taxes
Residents are taxed on income derived from or accrued in Singapore, and on income derived from outside Singapore and received in Singapore.
Non-residents are taxed only on income derived from or accrued in Singapore. They do not have to pay taxes on foreign income received in Singapore. Also, they are exempted from income tax if they work in Singapore for 60 days or less in a calendar year.
Non-residents taxes
Residents are taxed at gradual rates ranging from 2 per cent to 28 per cent, after the appropriate reliefs have been deducted.
Non-residents are taxed at either a flat rate of 15 per cent on employment income, without personal reliefs, or the residents' graduated rate, whichever is higher. In addition, non-residents are taxed a flat rate of 27 per cent on non-employment income derived from Singapore.
Whether you are taxed at the resident or nonresident rate can significantly affect your taxes. Details for how residency is determined in a tax year, as well as the current tax rate, can be found on IRAS homepage.
What income is taxable?
Profits from a business, profession or vocation
Earnings from full or part-time work
Dividends from shares in a company
Interest · pension, charge or annuity
Rent, royalties and other profits arising from property
Singapore has tax relief agreements with 34 countries to avoid double taxation. They are:
| | |
| --- | --- |
| Australia | Mauritius |
| Bangladesh | Mexico |
| Belgium | The Netherlands |
| Canada | New Zealand |
| People's Republic of China | Norway |
| Denmark | Pakistan |
| Finland | Papua New Guinea |
| France | The Philippines |
| Germany | Poland |
| India | Sri Lanka |
| Indonesia | Sweden |
| Israel | Switzerland |
| Italy | Taiwan |
| Japan | Thailand |
| Republic of Korea | United Arab Emirates |
| Luxembourg | United Kingdom |
| Malaysia | Vietnam |
Assessment of tax
Singapore taxes are not withheld from your paycheck, but instead billed to you after the tax year. Tax returns are based on the calendar year and must usually be filed by 15 April. All tax must be paid within one month of the notice of assessment, which usually comes in the later part of the year. When you leave Singapore, you will be required to pay all taxes on all income earned up to the end of your contract. For example, if you are leaving in July of a particular year, you will be responsible for paying all your taxes including taxes on that year's earnings - you will not be billed sometime in spring the following year for this.
For more information, go to Career in Singapore - Income Tax or please contact:

Taxpayer Services Centre
Inland Revenue Authority of Singapore
1st Storey, Revenue House,
55 Newton Road, Singapore 307987
Website: www.iras.gov.sg


Transportation
A car may not necessary in Singapore as the mode of public transport is very convenient and owning a car in Singapore is a major undertaking as compared to the UK and America. The widely most used mode of public transportation would be the trains (also known as MRT), buses and taxis.
However, if you are planning to purchase a car in Singapore, second hand cars (used cars) are also widely available at car dealers. An 'old' car (which is a car 'more than ten years') is therefore in the same category. True, there is considerable depreciation in the actual value of the car but there are also the pitfalls of potential "wrecks" and write-offs being sold off as supposedly solid pieces of kit. However, you could purchase a car that is more than ten years old but finding one with a warranty is difficult and costly. This is because anyone buying a car in Singapore has to pay for a ten year Certificate of Entitlement (COE) to obtain the car in the first place and then pay the same exorbitant sum (In current times ranging at S$30-S$40k) once ten years is up.
For car insurance, you may wish to ask friends which insurer they use and perhaps that could also be an option to picking cheaper car insurance in the market. NTUC income covers 70% of the car insurance market in Singapore. You may want to check them out.
Read our Singapore Travel Guide for in depth information on personal and public transport.


Pets Relocation
Quarantine in Singapore
Moving is a difficult chore especially if you own a pet. By planning ahead, you can make relocating less tedious.
Unless you are coming from England/Ireland or Australia/New Zealand, your pet will be quarantined for 30 days. Animals less than four months old will be quarantined until they reach four months old and then up to an additional 30 days. The license must be completed and delivered at least two weeks prior to import. A fee of S$50 is imposed for every animal.
Detailed import regulations can be obtained from the Animal, Meat & Seafood Regulatory Branch. You should ensure that you book the quarantine dates early to coincide with your moves. The pet owner must bear all the import and quarantine costs.
The following breeds of dogs are banned in Singapore:
a. Pit Bull, including the American Pit Bull Terrier, American Staffordshire Terrier, Staffordshire Bull Terrier and the American Bull Dog;
b. Neapolitan Mastiff;
c. Tosa;
d. Akita;
e. Dogo Argentino;
f. Fila Braziliero; and
g. All crosses of these breeds.
Regulations
All dogs brought into Singapore from May 1 2001 must be implanted with a microchip matching their veterinary papers to cut down on the risk of rabies and other diseases. The health documents will have to indicate the microchip identification code of the dog besides certifying that the dog has been vaccinated, examined and healthy. Singapore is free from dog diseases, such as rabies, that can pose a threat to the local dog population and can also infectious to people. The microchips is implanted under the skin of a dog's neck would minimize the introduction of disease by tracing where an infected animal came from so that further imports can be blocked. For Singapore law and other information, please contact:
City Veterinary Centre (CVC)
25 Peck Seah Street, Tel (65) 6227-0670; Fax (65) 6227-6305.
Changi Animal and Plant Quarantine (CAPQ)
Change Airport Cargo Complex, Tel (65) 6545-7522/3; Fax (65) 6545-3023.
What you need to do
Make reservations at the quarantine
Make flight arrangements
Avoid arriving after 1.00 pm Saturday, Sunday, or Public Holidays as quarantine station is closed.
Have sponsor get import license for your pet, S$45 (Only for 30 days). Have sponsor fax a copy and send you original. The Airlines will not let your pet on the plane unless you have copy of import license.
Container must meet airline specifications.
Arrange for International Health Certificate from your vet. This can only be issued no more than 7 days prior to arrival in Singapore. All dogs arriving into Singapore must be vaccinated against Distemper, Hepatitis and Parvo Virus. All imported dogs must be identified with an ISO-compatible microchip.
Arrange to have your sponsor contact Changi Animal and Plant Quarantine at the airport Tel : (65) 6266 0939 one working day prior to arrival to let them know your pet is coming.
Check in at the airport (before going through customs) to ensure that your animal has arrived safely. If you arrive in the evening your pet will be transported to a temporary holding facility. Pets are not transported until 9 am from the airport to the quarantine station.
You will need to pay S$15 tax before your pet can leave the airport.
Make sure you have your passport on you at all times as you will need it through the many processes of getting you pet safely into Singapore.
Arriving at quarantine
You can go before visiting hours to arrange the stay of your pet at the quarantine station.
Fees must be paid on admission.
Cash ONLY.
All pets are charged for the transport from the airport (S$70) and a rabies vaccination.
After your dog is released from quarantine, you must have it licensed. License fees are S$10 for a male dog or sterilized female dog and S$50 for an un-sterilized female dog. If your female dog has been sterilized, you must produce a sterilization certificate issued by your veterinarian with a full description of the dog, otherwise the higher fee will be applied. A dog license is valid for one year and must be renewed yearly. License tags must be attached securely to the pet's collar. They come useful when the dog is lost, and can be easily traced with the license. Cats do not need to be licensed.
Other Important Information
Cats are not allowed in Housing and Development Board (HDB) flats.
Only dogs of approved breeds are allowed in HDB flats
The following are approved dogs in HDB flats:
| | | |
| --- | --- | --- |
| Affenpinscher | German Hunting Terrier | Pomeranian |
| Australian Silky Terrier | Griffon Belge | Poodle (Toy / Miniature) |
| Australian Terrier | Griffon Brabancon | Pug |
| Bichon Avanese | Hairless Dog | Schipperkee |
| Bichon Frise | Italian Greyhound | Scottish Terrier |
| Bohemian Terrier | Jack Russel Terrier | Sealyham Terrier |
| Bolognese | Japanese Spaniel (Chin) | Shetland Sheepdog |
| Border Terrier | Japanese Spitz | Shih Tzu |
| Boston Terrier | Lakeland Terrier | Silky Terrier |
| Brussels Griffon | Lhasa Apso | Small Continental Spaniel |
| Cairn Terrier | Little Lion Dog | Small English Terrier |
| Cavalier King Charles Spaniel | Maltese | Small Spitz |
| Chihuahua | Manchester Terrier | Smooth Fox Terrier |
| Chinese Crested Dog | Miniature Bull Terrier | Tibetan Spaniel |
| Chinese Imperial Chin | Miniature Pinscher | Toy Fox Terrier |
| Chinese Temple Dog | Miniature Schnauzer | Toy Terrier |
| Coton de tulear | Norfolk Terrier | Volpino Italiano |
| Czech Terrier | Norwegian | Welsh Terrier |
| Dachshund | Norwich Terrier | West Highland Terrier |
| Dandie Dinmont Terrier | Papillon | Wire-Haired Fox Terrier |
| English Toy Spaniel | Pekingnese | Yorkshire Terrier |
You are allowed only one dog of an approved breed in HDB flats and not more than three in non-HDB premises including private and landed housing.
Dog owners should know the Dog (Licensing and Control) Rules as they are liable for any infringements by their pets. Therefore, all dogs should have valid licenses and certificates. These rules are available from AVA, Centre for Animal Welfare and Control. Visit: www.ava.gov.sg.
For the import of other types of personal pets – rabbits, hamsters, chinchillas, gerbils, guinea pigs, birds, and redeared sliders, please contact the Animal, Meat & Seafood Regulatory Branch.
For more information, please contact:
Import
Animal, Meat & Seafood Regulatory Branch
Import & Export Division
Agri-food and Veterinary Authority
5 Maxwell Road #02-00 Tower Block
MND Complex, Singapore 069110
Tel : (65) 6227 0670
Fax : (65) 6325 7648
Website: www.ava.gov.sg
Quarantine
Petmovers (S) Pte Ltd
No. 4 Pasir Ris Farmway II, Singapore 519318
Tel : (65) 6581 3688
Fax : (65) 6581 3735
Email : lee@petmovers.com.sg
Website: www.petmovers.com.sg
Dog Licence
Centre for Animal Welfare and Control
Animal Welfare and Control Division
Agri-food and Veterinary Authority
75 Pasir Panjang Road Singapore 118507
Tel : (65)-1800-476 1600; (65)-6471 9987
Fax : (65)-6472 6157; (65)-6473 3687
Email : ava_cawc@ava.gov.sg
Website: www.ava.gov.sg


Wednesday - Netflix series - Certification rating
I wanted to check if the Netflix series Wednesday is appropriate for kids. Found some interesting insights, how different countries rate it.

https://www.imdb.com/title/tt13443470/parentalguide

Argentina:13 Australia:M (self-applied) Brazil:16 Canada:TV-14 (self-applied) Ecuador:13+ .....



Posted in General Discussions
Re: "Proceed to upload documents" button is missing in ICA Website
Hi, both ways doesn't work for me. I still can apply PR again without mentioned that still got existing applications... etc etc and when i make a declaration for medisave, it shows that only PR can etc etc...

I felt so sad. Most probably rejected is 99%

Results still haven't .....



Posted in Relocating, Moving to Singapore
Re: Questions on moving to Singapore as a German

Hello everyone,

My company offered me a possibility to move to Singapore for a project(1-1.5year), and my company has offered me a 80% bonus on top German salary. But I need advice on taxes, housing and daily expenses:

1. Taxes: any tips .....



Posted in Relocating, Moving to Singapore