Automotive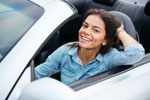 In this page you can find all about Bikes, Car Dealers, Car Parts & Supplies, Car Repair & Service, Car Renting & Leasing.

Please contact us to add your services to this directory.
Bikes
Bike Production Pte Ltd - Sale of new & old bikes, repairs & towing service
Address: 610 Serangoon Road Singapore 218216
Tel: (65) 6392 2555 Fax: (65) 6297 5400

Car Accessories
L-D Auto Supply - Sale and installation of car alarms, hi-fi and accessories
Address: 11 East Coast Road #01-11 Odeon Katong Shopping Complex Singapore 428722
Tel: (65) 6348 8233 Fax : Fax: (65) 6345 0264

Car Dealers
F1 Auto Cars
Are you an expat in Singapore & want to buy or sell a car? No worries, as F1 Auto Cars presents its exclusive services for Singapore expats' listing. Get the best price with minimal efforts and a hassle-free process. We serve as the best platform to help you buy/sell your cars. Call us for more information and make an appointment at +65 6250 6696 One Commonwealth Lane # 01-11/12/13 Singapore 149544.
Mark
Mobile Number : +65 9758 1318
Madelene
Mobile Number : +65 9154 2556
Website: www.f1autos.com.sg
E-mail: info@f1autos.com.sg
SG Car Consign
Get The Right Price When It Comes To Auto Direct Buying And Selling. Relax While We Smoothen The Whole Transaction For You With Satisfaction Guaranteed! Find Out More And Call Us Today At 61000200.
Website: www.sgcarconsign.com
Simon Sim
Mobile Number : +65 93888 166
Tel: (65) 93888 166 (Shen)
E-mail: carz@mail.com
Car Renting & Leasing
SIXT
SIXT is one of the leading global vehicle rental companies that extends their first class rental service to customers that have come to expect, where you can rent a car, SUV, MPV or Luxury Sedan you desire from the comfort of your location. SIXT provides you with one of the newest vehicle fleets in the Singapore market. You can assure high-quality mobility solutions for your needs.
The range of services provided:
Car Rental – Singapore
Car Leasing – Pre-owned or New Vehicles for Individual & Corporate
Limousine – Airport Transfer / Touring in Singapore & Malaysia
International Car Rental – over 3500 stations in around 100 countries worldwide
Discover the unique SIXT rental experience at:
20 Changi North Crescent #03-00
Singapore 499613

Enquire from us at:
Contact: +65 6423 9566
Website: www.sixt.com.sg
Email: reservations@sixt.com.sg
Exclusive Limo & Car Rentals
Singapore premium car rental and limousine service.
Deliver the car to your doorstep island wide in Singapore at no charge!
Our services include:
Short term & long term rental
Chauffeur Drive
Coach & Minibus Charters to Malaysia
For reservations and enquires, you may:

Call us at : (+65) 6285 0020 or (+65) 9690 2887 (24 Hrs)
Fax us at : (+65) 6285 0187
Email us at : sales@exclusivelimo.com.sg
Website: www.exclusivelimo.com.sg
Thrifty Car Rental - Short & long term rental, fleet management
Address: 6 Raffles Boulevard Marina Mandarin 1st floor Singapore 039594
Tel: (65) 6338 7900 Fax: (65) 6338 1603
Car Repair & Service
5D Solutions Pte Ltd
5D Solutions is an approved applicator of Ceramic Pro, the world's most advanced car paint protection coating. Unlike the typical wax or sealant paint protection coating offered by most car dealerships and paint protection workshops, Ceramic Pro is a nano-ceramic glass coating.
When compared to wax or sealant, the Ceramic Pro 9H forms a harder and thicker layer of protection that is able to last longer and offers better protection. The glass coating offers a permanent protection that can only be removed through mechanical abrasion and only an annual maintenance is required.
Some of the other benefits include:
Chemical Resistance – Protects the car paint from bird droppings and tree sap
Superhydrophobic Properties – Makes the car super easy to clean and maintain
Glossy Finish – Keeps your car looking like brand new
Contact us if you have any queries or want a quotation!
Mobile: 98563323
Email: sales@5dsolutions.sg
Website: https://5dsolutions.sg/
Facebook: https://www.facebook.com/5DSolution/
Auto Expert Pte Ltd - All service, maintenance & repair
Address: 263/265 Kaki Bukit Ave 1 Shun Li Industrial Park Singapore 416066
Tel: (65) 6841 6566 Fax: (65) 6744 0680
For Merchants

If you would like to advertise your products or services, please contact us
Hi guys. Recently I've applied LTVP for my husband and I would like to share the process with anyone whose applying it hoping it can help clear some confusion.

I'm SC and hubby is malaysian WP. Applied PMLA and it was successful hence proceeded to apply for LTVP.

The first time I applied for .....



Posted in PR, Citizenship, Passes & Visas for Foreigners
Re: PR, Citizenship profile evaluation 2023
@MOCHS @Lisafuller
Thank you very much for the inputs, I will come back next year and update on my PR application status.



Posted in PR, Citizenship, Passes & Visas for Foreigners
Re: What do you find more convenient here?

:-#


You had a different experience to be sure. But how many people come face to face with that in their lifetime? Definitely nobody else that I know.



Posted in Leisure Chat, Jokes, Rubbish