Insurance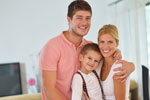 Insurance gives some financial protection or coverage against a range of events which could cause you or your dependants some financial loss.
In this page you can find all about Insurance Companies which provide insurance packages such as Expats Insurance, Health & Medical Insurance, Life Insurance, Contents & Valuables Insurance, Business Liabilities Insurance and Travel Insurance.
Please contact us to add your services to this directory.
Insurance
Home Insured Advisory Inc
We provide independent home insurance advice in Singapore. Our advisors are trained and qualified insurance personnel who can advise you on home content insurance, mortgage insurance, empty home insurance, fire insurance, landlord insurance and any other property related insurance. We will be able to advise you appropriately and recommend the most suitable home insurance products to meet your home protection needs. Our service is to ensure that you get the most value-for-money home insurance products and are fully covered if something happened to you and your home.
Besides home insurance advice, we also advise clients on travel insurance and pet insurance because these 2 insurance policies are frequently overlooked or neglected by many people. Call us now at (+65) 6871 4871 or email us at email@homeinsured.com.sg for a discussion. We look forward to speaking to you and recommending you the best home, travel and pet insurance products in Singapore.
Yacht Motor Insured
Best Yacht and Motor Insurance
Independent Yacht Insurance Person to provide you with the best yacht insurance quotation. As you have invested substantially on your private luxury ship, it is understandably that there must be sufficient insurance and protection for the yacht, the owner and the passengers when you sail the yacht into the open sea. It is our duty to understand your needs and provide you with the insurance proposal (i.e. insurance plan with an excellent coverage). We know that yacht owners need to have a peace of mind while enjoying themselves freely in the clear waters and that is why we set up this business to serve you better.
Besides Yacht Insurance, we also provide motor insurance for private car, insurance for commercial vehicle and insurance for motorcycle especially luxury car insurance and vintage motorbike insurance. We assure you that our motor insurance is competitively priced and the coverage is well thought out after understanding your requirements. Allow us to be your insurance representative to provide you with the best insurance coverage for your land and sea transport. Contact us now at (+65) 6850 5444 or email us at email@carmotorinsurance.com.sg today to get the best coverage.
AIG
78 Shenton Way #07-16
Singapore 079120
Tel: 64193000
Web: www.aig.com.sg
AXA
8 Shenton Way
#24-01 AXA Tower
Singapore 068811
Tel: 18008804888
Web: www.axa.com.sg
EQ Insurance
5 Maxwell Road
#17-00 MND Complex Tower Block
Singapore 069110
Tel: 62239433
Web: www.eqinsurance.com.sg
Email: marketing@eqinsurance.com.sg
Etiqa Insurance
16 Raffles Quay
#01-04A Hong Leong Building
Singapore 048581
Tel: 68878777
Fax: 63392109
Web: www.etiqa.com.sg
Email: customer.service@etiqa.com.sg
Liberty Insurance
51 Club Street
#03-00 Liberty House
Singapore 069428
Tel: 18005423789
Web: www.libertyinsurance.com.sg
MSIG
4 Shenton Way
#21-01 SGX Centre 2
Singapore 068807
Tel: 68277602
Web: www.msg.com.sg
Prudential Singapore
30 Cecil Street
#30-01 Prudential Tower
Singapore 049712
Tel: 18003330333
Web: www.prudential.com.sg
QBE
1 Raffles Quay
#29-10 South Tower
Singapore 048583
Tel: 62246633
Fax: 65333270
Web: www.qbe.com.sg
Email: info.sing@qbe.com
Tokio Marine Life
20 McCallum Street
#17-01 Tokio Marine Centre
Singapore 069046
Tel: 65926100
Fax: 62239120
Web: www.tokiomarine.com
Email: lifesolutions@tokiomarine-life.sg
Zurich Insurance
50 Raffles Place
#20-01 Singapore Land Tower
Singapore 048623
Tel: 62362210
Fax: 63279820
Web: www.zurich.com.sg
Email: glenquiry.sg@zurich.com
For Merchants

If you would like to advertise your products or services, please contact us
Re: PR approval chance in 2020
Hi SMS/SF and Jamie,

Can you kindly offer your opinion/feedback on Singapore PR for our case?

Nationality: Indian (Tamil)
Age: 37
Race: Tamil
Gender: Male
Marital status: Married (7 years)
Applying for: Family (Spouse + 5 year girl child - Born in SG and attending Pre school)
Education: Master Of .....



Posted in PR, Citizenship, Passes & Visas for Foreigners
LTVP process for SG-NR couple (current EP)
I'm having trouble navigating all the options, and hoping for some help from the forum. I am a US expat here on EP for past 10 years. I will be marrying a SG citizen in June. I am also leaving my job, so will no longer have an EP as of Aug. I know I will need an LTVP, but unsure about the .....



Posted in PR, Citizenship, Passes & Visas for Foreigners
Re: PR approval chance in 2020

Thank you very much SingaporeFlyer and Jamie9Vardy

I am employed rather than a business owner so that seems like it would lessen my chances.

Ironically one of the main drivers for wanting to get PR is to facilitate property purchase .....



Posted in PR, Citizenship, Passes & Visas for Foreigners
Hi , wondering if you got the PR approval finally?



Posted in PR, Citizenship, Passes & Visas for Foreigners
Sugar content in Ice blended coffees
Anyone has any statistics on the amt of sugar in ice blended coffees like starbucks or coffee bean? I have a feeling it could be more than a can of Coke.



Posted in Beauty, Health & Fitness