International Schools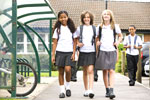 Education is essential for every child, and the government emphasises on formal education for every child in Singapore. Singapore Expats comprehensive listings of international schools in Singapore, education system in Singapore and procedure to admit into a local school.

Please contact us to add to this list. Advertisers in this page will be featured in the enquiry form.


International Schools, Education in Singapore
International Schools
Brighton Montessori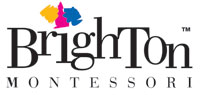 At Brighton Montessori, we believe that every child learns at his or her own pace. Therefore, Brighton Montessori's curriculum was uniquely designed to cater to each individual child's needs. Following the philosophy of Maria Montessori, Brighton Montessori adapted the hands on learning approach and one to one teaching approach with concrete to abstract methods for both Phonics and Mathematics.
Our carefully prepared environment is designed to complement the activities and encourage the participation of children. All our classrooms are well equipped and ever ready for a child's learning, allowing them to explore and express themselves freely. With an open door communication practice, strong parent and school partnership and a team of dedicated principals and teachers, Brighton Montessori stands firm in preparing each individual child with education and life skills for their next stage of formal education and beyond.

Our goal is to nurture in children:
A creative mind with a love for learning
A loving heart with independence and self-confidence
A lively spirit to share, respect and cooperate with others
A healthy body for physical well-being and development
Statistics:
Ages taught: 18 months - 6 years
Teacher/student ratio: 1:6 for Pre-Nursery - 1:14 for Kindergarten students.
Montessori Curriculum: Practical Life, Sensorial Exercises, Language, Mathematics, Cultural Studies
Programmes include: Intensive Chinese Immersion Programme, Kidz Fun Discovery Programme
Instruction in: English, Mandarin
Half Day, Full Day, and Flexi Programme available.
Our locations:
Brighton Montessori Fort Road
16 Fort Road, Singapore 439077
Brighton Montessori Frankel Avenue
125 Frankel Avenue, Singapore 458235
Brighton Montessori Mountbatten Road
764 Mountbatten Road, Singapore 437764
Brighton Montessori River Valley
370 River Valley Road, Singapore 248279
Brighton Montessori Sunset Way
41 Sunset Way, #02-01/02 Clementi Arcade Singapore 597071

Contact us to find out more or to schedule a tour at any of our centres.
Hotline: (+65) 6588 3883
Email: contact@brightonmontessori.com.sg
Website: http://www.brightonmontessori.com.sg
Chatsworth International School at Emerald Hill Road

Sitting inconspicuously among the characteristic and colourful shophouses of the old Straits settlement on top of Emerald Hill, Chatsworth International School(Orchard) occupies a former Peranakan mansion and its grounds.
Accessible to Orchard Road by its front entrance on Cairnhill Road, and backing on to the old-world feel of Emerald Hill at the rear, Chatsworth blends elements of both into a School with a unique community of 689 students and over 70 educators and support staff.
The present day mansion, which is now our entirely self-contained School campus, was constructed in the late nineteenth century as the family home of the influential Dr. Lim Boon Keng. Between the years of 1925 and 1994, it housed the Singapore Chinese Girls' School.
Among its student and staff body, this campus today plays host to an IB World School with over 44 nationalities, characterised by a distinctively international flavour. Its location occupies both an important place in the past as an educational landmark of colonial-era Singapore as well as a place today where it sits seamlessly within the modern heart of this tropical City State.

Address: 37 Emerald Hill Road Singapore 229313
Tel: (65) 6737-5955 Fax: (65) 6737-5655
Email : information@chatsworth.com.sg
Website: www.chatsworth.com.sg
Dover Court International School

Founded in a central Singapore location 45 years ago, with spacious facilities spread over 12 acres and part of the Nord Anglia Education (NAE) global family, Dover Court International School (DCIS) is one of the leading inclusive British international schools in South East Asia for students aged 3-18 years.

At DCIS we believe a child thrives where there is no limit to what they can achieve. Our award-winning sports programme and extra-curricular activities include cross country running, swimming, netball, rugby and cricket. Nord Anglia Education provides unique opportunities which benefit our students and community, including the Global Campus (with expeditions to Tanzania and Switzerland), Nord Anglia University, and the NAE collaborations with The Juilliard School and the Massachusetts Institute of Technology.

We offer students a premium experience in Singapore at an affordable rate with personalised learning for every student at the core of DCIS. Following on from excellent iGCSE results, DCIS has recently been authorised as an IB World School and has opened a Sixth Form with the International Baccalaureate Diploma Programme (IBDP) in August 2017.
Come and visit our campus and learn more about our programmes from our Admissions Office who can be contacted at:
+65 6775 7664
Dulwich College (Singapore)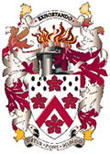 Engaged and passionate students, highly experienced teachers and state-of-the-art facilities are the foundations of Dulwich College (Singapore). The College is academically selective and provides a wellrounded education founded on academic rigour complemented by rich co-curricular programmes. Dulwich College (Singapore) comprises 2,000 students and over 50 nationalities from toddlers (age 2) to Year 11 (age 16). In August 2018, the College will open its IB Diploma Programme in Year 12.
As an internationally minded school we believe in the importance of our young people acquiring confidence and competence in languages other than English. We offer a Dual Language programme in English and Mandarin for students from 2 to 7 years of age and daily Mandarin classes, streamed according to ability from the age of 7.
We provide a wide variety of learning opportunities in sports, music and creative arts. Our College has a strong tradition of competitive sport and offer a inclusive sports programme. All our students are encouraged to play sport whether it is competitive or recreational. Music is an integral part of the curriculum up to Year 9 and each student is taught to play an instrument. Exploring the Creative Arts provides a valuable opportunity for students to gain insight into various cultures across time periods and also to develop and demonstrate skills of creativity, collaboration and communication.
Our new state of the art Performing Arts Centre provides an exceptional standard of facilities for our senior school students featuring a 750 seat professional theatre, science laboratories, art/technology areas, black box theatres, a seven-stationed dining hall and library; all within a carefully considered environment designed to provide the best possible opportunities for teaching and learning.
In line with our mission of "One College with Many Campuses", we pride ourselves on being a new type of school, offering a new educational experience to our students across campuses and borders.

For more information, please get in touch with our Admissions Team, call (65) 6890 1003, email admissions@dulwich-singapore.edu.sg or visit singapore.dulwich.org
Dulwich College(Singapore),
71 Bukit Batok WestAvenue 8
Singapore, 658966
EtonHouse International School


At EtonHouse International School we pride ourselves on being a family-oriented school that celebrates individualism, embraces diversity and respects the many cultures and nationalities of our students. And this is reflected in the inclusivity of our curriculum and community.
When you enter our school what will immediately strike you is the buzz of the place. Happy, engaged children, risk takers who are confident in expressing their opinions and feelings. You'll see educators who genuinely care about every small win in their classrooms, teachers who know the names of every child in the school, even when they don't teach them.
Give your child an education with a difference that will last them a lifetime. Visit us and learn more. Visit www.ehis.edu.sg or call us on +65 6346 6922.
Here are just some areas that make EtonHouse International School unique:
It's all about family
We pride ourselves on being an inclusive family-oriented school with a strong bond to our Parent School Association. And this is reflected in the close relationships we have with the parents of our students. But our family ties go deeper than this, extending even to our student alumni who, until today, come back from time to time for a nostalgic look at the school or to get advice on their further education. And for our present students, the sense of family extends beyond the school grounds as they enthusiastically greet their teachers whenever they encounter them out in public after school hours.
Our pioneering programmes are our strength
We're known for our languages
As one of the first international schools in Singapore to offer a primary bilingual programme in English and Mandarin, and one of the few schools offering extensive second language programmes in Mandarin, Japanese, Hindi, English as an Additional Language (EAL), as well as Spanish at Secondary level, we are extremely proud of our pioneering language programmes.
We put in vast teaching resources to run time-intensive daily language and cultural programmes designed to complement and support the units of inquiry each student is studying in their English-led lessons. Our unique strength is the ability to customise our second language programmes to meet the individual needs of students in their second language learning.
The language of the future
In today's digital world, information and communications technology (ICT) is the new pen and paper of the 21st century. Coding and programming are fast becoming the language of the future. Now, more than ever, our students need to be equipped with the knowledge, skills and capabilities to survive in an increasingly digitalised world. And that's what we're doing at EtonHouse through our robust ICT Programme.
Your child will learn all about ICT and the tools they need to use it. Coding. Check. Programming. Check. App development, animation, 3D gaming. Check, check and check. With these digital tools, your child will be able to actively and effectively engage, create, collaborate, communicate and share their perspectives – a skill that will benefit them greatly not only in their education but, more importantly, in their future career. And by educating your child on real-world issues such as cyber bullying and cyber security, we develop them as responsible and ethical digital citizens.

We love to celebrate our differences
With over 50 different nationalities among our family of teachers, students and parents, we truly are a small global community. Part of having such rich diversity means we go to town on our cultural festivals and celebrations, working them into the lesson plans and hosting engaging activities that involve the whole school. Even our parents jump in on the action, volunteering to share their unique customs. And everyone gets into the spirit by decorating the school and attending events in traditional costumes.
Curriculum
EtonHouse International School is an accredited 'IB PYP World School' for our Primary Years Programme. Our Secondary School then follows the Cambridge approved International General Certificate of Secondary Education (IGCSE) Programme for students in Years 10 and 11.
Address: 51 Broadrick Road Singapore 439501
Tel: (65) 6346 6922
Website: www.ehis.edu.sg
Email : broadrick@etonhouse.edu.sg
GEMS World Academy (Singapore)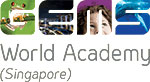 Singapore's International School for Global Students
GEMS World Academy (Singapore) provides outstanding learning opportunities to the international student community, strengthened by 57 years' experience from our global network of leading GEMS Education Schools. Our students, representing more than 60 nationalities, are taught in an environment of mutual respect, transparency and engagement across Academics, Arts and Sports.
To complement our world-class facilities, the inspiring teachers at GEMS World Academy (Singapore) utilise their international teaching experience to enhance our Pre-K to Grade 12 programmes.
To explore how a GEMS education will provide your children with the greatest opportunity for success, please contact us +65 6808 7300 and visit our website www.gwa.edu.sg

World-class facilities
With state-of-the-art facilities located on a five hectare campus, GWA (Singapore) ensures that children are provided with a world-class learning environment as they undertake a balanced learning programme across Sports, Arts and Academics.
Its facilities include a 750-seater auditorium, dedicated music practice rooms, Olympic and learner swimming pools, all-weather sports field and indoor gymnasium with rock-climbing wall.
Exceptional international educators
GWA (Singapore) believes that the best teachers make the biggest difference. With an average of 15 years international teaching experience, its teachers are passionate about education excellence.
Last year, it received 90,000 applicants for teaching positions at its network of international schools - less than 1% of them were hired. At GWA Singapore), only the cream of teachers will make the grade.
Internationally Certified Curriculum (IB/IGCSE)
GWA (Singapore) offers the three International Baccalaureate Programmes (Primary Years Programme, Middle Years Programme, Diploma Programme), enhanced further for Grade 9 and 10 students with the Cambridge International Examinations IGCSE, delivered by passionate, internationally experienced educators and specialists.
Globally networked
GWA (Singapore) is part of GEMS Education, the world leader in K-12 education, with a network of 83 schools across 14 countries including the US, UK, UAE, France and Switzerland. GEMS educates more than 250,000 students representing 173 different nationalities, and employs over 20,000 education specialists and staff from over 115 countries.
GEMS is also still owned and managed by the third generation of the founding Varkey family. And through the Varkey Foundation, it partners globally with UNESCO and the World Economic Forum, to bring affordable quality education to developing economies.
GESS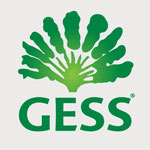 GESS has strong European foundations and believes in developing confident, forward-looking students through a celebration of respect, openness and inclusiveness. GESS is recognised for its languages and offers a choice between two main curricula: the German Abitur or the English-speaking International Baccalaureate (IB) programme. Many other languages are offered as part of the unique 'mother tongue' and language enrichment programmes. The school caters to students of all ages, starting from 18 months to graduation at 18 years. A new purpose-built campus with brand new facilities will open in August 2018 at Dairy Farm Road.

Main Campus
72 Bukit Tinggi Road
Singapore 289760
Tel: 6469 1131
Junior School Campus
300 Jalan Jurong Kechil
Singapore 598668
Tel: 6461 0802
Email: info@gess.sg
Website: http://www.gess.sg
Integrated International School (IIS)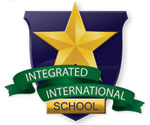 Boutique School with Two Educational Approaches (Mainstream & Support) – One Integrated Community!

Students learn differently, and no other International School in Singapore recognises this more than IIS; a hidden gem nestled in the West of Singapore, IIS provides its students the personalised attention and support they need whilst challenging them academically and supported by an Australian based curriculum.
Two educational approaches:
The first boutique International School in Singapore to offer a Mainstream and Support approach for children aged 4 to 16 years old in an inclusive setting. IIS prides itself on inclusivity and acknowledges that the "one size fits all approach," to learning and teaching is extinct. Students at IIS are integrated in one International community, supporting and enhancing individual talents whilst fostering socially conscientious and tolerant human beings.
Intimacy:
Amongst the jungle of International Schools in Singapore, class sizes rarely fall below 18. IIS provides an environment where small class sizes (approximately 10 students per class) and an enviable teacher to student ratio are tantamount to the success of the students.
Academic curriculum:
The IIS curriculum is based on the foundations of the New South Wales curriculum with students sitting the NAPLAN assessments in the relevant year groups as advised by the NSWBOSTES (New South Wales Board of Studies, Teaching & Educational Standards).
Core socio-emotional curriculum:
Encouraging students to 'think out of the box,' believe in themselves, take risks and enjoy every small success they are a part of is as important as academic success at IIS.
Support Department:
IIS incorporates a well-equipped Support Department, with Counsellors/Psychologists and Therapists offering students relevant therapy and support in areas of individual need.

Website: www.iis.com.sg
E-mail: info@iis.edu.sg, admissions@iis.edu.sg
Tel: (65) 6235-9602/ 6466-4475 Campus: 41 Sunset Way, #01-01 Clementi Arcade, Singapore 597071
ISS International School

ISS International School was founded in 1981 to serve the expatriate community in Singapore. Our vision is to educate to make a difference through holistic learning and focusing on every student's personal and social development. This ethos has resulted in exceptional academic results and international recognition of our students' achievements. We ensure that we provide a nurturing, inclusive and empowering environment to all our students, so that they can be given opportunities to test, thrive and realise their strengths and potential.

ISS International School is:

An established PYP, MYP and DP authorised IB World School, with years of experience offering each programme.
A truly international school with a multicultural environment, comprising of students from almost 50 countries with no dominant culture.
Outstanding student support including university advising, counselling, pastoral support and a guardianship programme.
First international school in Singapore with an Apple MacBook programme.

Known for our Creativity, Activity, Service (CAS) activities programme, including field trips, service learning and an adventurous 'Week Without Walls' activity week held each year.
Fully accredited by Council of International Schools (CIS) in 2011, and Western Association of Schools and Colleges (WASC) in 1993.
EduTrust certified and registered with the Committee of Private Education (CPE) in Singapore.
Our Academic Program:

ISS offers the PYP (Kindergarten 1 – Grade 5), MYP (Grades 6 – 10) and DP (Grades 11 –12) programmes.
ISS offers pre-IB Diploma skills and IB Diploma subject preparation courses during spring (March) and summer (July).
Academic Year – August to June (Semester 1: August to December, Semester 2: January to June).
Faculty:

Teachers from 19 countries.
Predominantly trained in the United States, Britain, Canada, New Zealand, and Australia. Many faculty members are moderators and workshop leaders for the IB organisation and some are CIS and WASC school evaluators.

For more information about ISS International School's stellar learning environment, please refer to www.iss.edu.sg or write to admissions@iss.edu.sg and call our admissions team at +65-6653 5602.
Nexus International School (Singapore)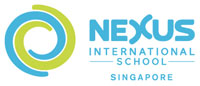 Nexus enrolled its first learners in 2011 and now caters to over 900 students from over 50 different countries. Believing in openness in communication, Nexus possesses a transparent and supportive ethos, and the environment welcomes and cares for all cultures.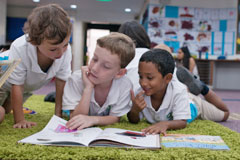 The 44,000 square metre campus, just 2km from Holland Village, contains a well resourced and modern library, gymnasiums, a swimming pool, sport fields, an auditorium, and music rooms along with science and multimedia laboratories – all the facilities necessary in supporting the development and enrichment of a well-rounded individual. Nexus also participates actively in sports competitions organized by the Athletic Conference of Singapore International Schools (ACSIS).
Committed to cultivating more than academic skills in its learners, Nexus believes every child's emotional, creative and intellectual needs should be celebrated and nurtured and has an exceptionally strong teacher to student ratio.
To keep up with the latest and most effective pedagogies and to be at the cutting edge of technological developments, Nexus rolled out a 1:1 Apple laptop scheme in the Secondary School in 2013 and is committed to the integration of innovative learning technologies in the classroom. The Primary School has a ratio of MacBooks to learners of 1:2 and other technologies are integrated across the curriculum, including iPads and a range of the latest tools to aid learning.
Nexus has a team of highly qualified international educators delivering a well-balanced curriculum based on the best standards and practices used around the world. Nexus is an authorised International Baccalaureate (IB) World School for Primary Years Programme (PYP) and Diploma Programme (DP). It is a member of the Council of International Schools (CIS), and an approved Cambridge International Examinations (CIE) Centre. Nexus is currently a candidate school for CIS/WASC accreditation.
Nexus International School (Singapore)
201 Ulu Pandan Road Singapore 596468
Tel +65 6536 6566, Fax +65 6536 6866
Web www.nexus.edu.sg
Email enquiry@nexus.edu.sg
NPS International School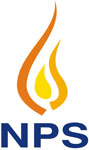 National Public School (NPS) is the flagship brand of the pioneering group of educational institutions headquartered in Bangalore, India. The group has an enviable track record of academic excellence over six decades, nurturing 15,000 children each year in over 10 campuses. NPS International School (NPSI) Singapore, is housed in a sprawling six-acre campus at Chai Chee Lane, near Bedok, in the East Coast of Singapore. The School is now into its tenth year of operation.
At NPSI, we cater to the all-round development of our students and strive for academic excellence through a modern, holistic and integrated educational approach. Our goal is to mould our students into well-grounded knowledgeable individuals who will contribute to a better world, by having the right mix of Asian values and Western professional work culture.
Our programs start from Montessori/kindergarten and go right up to Grade 12 (IB, IGCSE, CBSE). Our students have gained notable recognition across various spectrums ranging from academics, Olympiads to sports, extracurricular activities and community outreach programs.
The school is committed to a child centric teaching pedagogy that incorporates the best of various learning systems. Through our comprehensive curriculum, rigorous standards and challenging assessments, students are encouraged to set high goals for themselves and work hard with the guidance of our highly-qualified and experienced international faculty. NPSI goes beyond just offering education within the classrooms. Students from Grade II go on outbound trips for up to a week, to gain new practical experiences and learn valuable life skills. We foster in our students, skills of leadership and entrepreneurship, so as to take on the challenges presented by a competitive and an ever changing globalised environment. The school offers opportunities such as volunteering in hospitals, old aged homes and animal care centres.

Contact Us:
NPS International School,
10 and 12 Chai Chee Lane,
Singapore – 469021 and 469022
Phone: +6562942400
Fax: +6564482089
Website: http://www.npsinternational.com.sg
Email: register@npsinternational.edu.sg
Odyssey - The Global Preschool

At Odyssey, The Global Preschool, our commitment to nurturing children extends beyond our research-based curriculum, state-of-art learning spaces and best-in-class educators. We explore the world we live in through the eyes of our children, and together learning is enriched through their inquisitiveness and our unrelenting focus on the world as our classroom.

The unique Odyssey experience is built on a multi-intelligence approach conceptualised by a team of early childhood experts and designed to nurture creative thinkers prepared to share their views with the world. We become children from 18 months to 6 years age.
Odyssey's curriculum is inspired by the most innovative and internationally-acclaimed teaching pedagogies from around the world; the United States, Australia and Reggio Emilia educational practice from Northern Italy. The highly-effective teaching team in each of our classes compromises a Curriculum Specialist (Qualified and experienced educators with bachelor degrees in Preschool Education), a Chinese Language Teacher and an English-speaking Teacher.
Our Odyssey centres are accredited SPARK and Odyssey Wilkinson campus has recently obtained the International Baccalaureate accreditation.
Odyssey is opening a brand new centre at 119 Jalan Loyang Besar in January 2014. Odyssey de Loyang It is housed on an expansive plot of land of about 3,400 square metres, with lots of outdoor areas surrounded by greenery as well as spacious, state-of-the-art classrooms, music, art studios and little chef lab.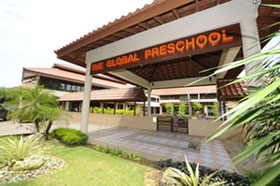 Odyssey Fourth Avenue: 20 Fourth Avenue, Singapore 436559
Odyssey Wilkinson: 101 Wilkinson Road, Singapore 268669
Odyssey de Loyang: 191 Jalan Loyang Besar, Singapore 506996
Web: http://www.theodyssey.sg
Email: enquiries@theodyssey.sg
Tel: 6781 8800
Rosemount International School / Rosemount Kindergarten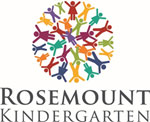 Rosemount International School is a private international school, providing schooling for the Early Years. Our students can start as early as 18 months, and graduate when they are 7 years of age.
Our highly-trained teachers provide a fun and exciting learning environment, coupled with our inquiry-based curriculum, to allow for children to learn at their own pace. We believe that children are individuals and we ensure that learning is tailored to each child's ability level. Children are encouraged to question, explore and communicate through our integrated and wholistic approach to learning.
Perfectly situated on the East Coast, families love our small classes and family-friendly environment. This is what some of our families have to say:
Rosemount International School children are treated as individuals; with love, care, respect and warmth. And we parents have always felt warmly welcome to the school." - Suvi Koskiniemi, Aamu and Alex's mum
"We wanted nothing but the best learning environment for our child, and Rosemount has given us just that!" - Nabila Hoda, Safiyya's mum
We invite you to come and see for yourself.

For more information, please contact admissions:
P: +65 6446 4636
E: admissions@rosemount.com.sg
A: 25 Ettrick Terrace, Siglap, 458588, Singapore
W: www.ris.edu.sg
Stamford American International School

With a goal of instilling an enthusiasm for lifelong learning and a sense of global awareness, along with building the necessary skills to prepare students for the challenges and changes which lay ahead, Stamford American International School provides a world class academic offering.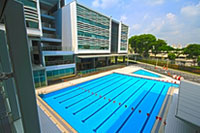 State-of-the-Art Campus
Stamford American International School's new $300 million campus facility features state-of-the-art technology and facilities establishing Stamford as a new benchmark for international schools around the world. The campus features top notch academic and athletic resources:
• Cognita iLEarn™ facility for interactive learning
• Science Wing with specialized laboratories
• High-Tech Learning Resource and Media Center
• Swimming Pools, indoor sports arena, gym, sports field, dance studio and golfing excellence center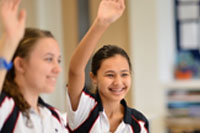 The best of American and International learning
Stamford offers two rigorous programs of learning; the International Baccalaureate (IB) Program integrated with the most rigorous US state standards (AERO). Stamford students get the best of American and international education to prepare them to live, learn and work in our increasingly globalized world.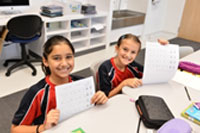 Strength in Languages
Beyond developing their English, students receive daily language lessons beginning at age 2 in Mandarin or Spanish. Daily reinforcement helps students to develop fluency in their chosen language.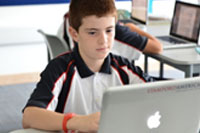 Integrated Technology
At Stamford we focus on building our students' experience and comfort with integrated technology. There are interactive Promethean boards in every classroom, a 1 to 1 iPad Program for students from Kindergarten 2 through Grade 5 and a 1 to 1 MacBook Program for our Middle School and High School students.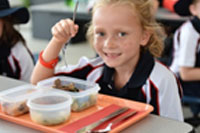 Healthy Food, Health Kids, Healthy Planet
Stamford has partnered with Celebrity Chef Emmanuel Stroobant to run the Student Café and Parent Café. Chef Stroobant strongly believes in the importance of building good eating habits from a young age by serving students healthier, fresher and more nutritious foods. The diverse menu uses organic ingredients with low GI, high quality meats and no MSG.
Internationalism
The name suggests internationalism ... a visit confirms it. Not just in the curriculum and the focus on languages, but the wide range of nationalities at Stamford. The student body represents over 40 different nationalities, a diversity that is celebrated!

Central Location
Conveniently located at 279 Upper Serangoon Road (1 Woodleigh Lane), the campus is next to the Woodleigh MRT and a short drive from most expat communities.
For more information please contact us:
admissions@sais.edu.sg
www.sais.edu.sg
+65 6602 7247

Swiss School in Singapore (SSiS)

Nestled in a nook of tall, lush trees, far away from the busy streets of Bukit Timah, the Swiss School in Singapore (SSiS) offers its children a green oasis for learning. From Preschool through Primary School, children learn and play in this unique educational environment in the midst of tropical plants and a familiar atmosphere.
SSiS, founded in 1967, is a German-speaking, International School in Singapore, officially recognised as a Swiss Government Approved School for its high level pedagogical quality.
At SSiS around 280 students of various nationalities follow a bilingual education in German and English. Our Early Childhood Programme starts from 2 years onwards and prepares children in English and German for Primary School while giving them sufficient space for playing and sports.
The school's close affiliation with United World College of South East Asia (UWCSEA) allows our students to complete their secondary level at one of the most prestigious schools in Singapore. At UWCSEA, they have the opportunity to obtain the International Baccalaureate (IB) Diploma, a highly esteemed diploma recognized by universities worldwide.
SSiS provides high academic standards, a multilingual education, a broad offer of extra-curricular activities and a modern infrastructure. Our students receive individualized support by highly qualified and caring teachers who place independent and holistic learning as a top priority. Creativity, team spirit and the ability to self-learn are selectively taught and consolidated.
At SSiS, our children receive a quality Swiss based curriculum in an international environment, combined with high social, moral and ethical standards, to provide them with the tools needed to grow into independent, self-confident and responsible young adults.

38 Swiss Club Road
Singapore 288140
+65 6468 2117
info@swiss-school.edu.sg
http://www.swiss-school.edu.sg
Tanglin Trust School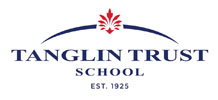 Heritage: Established in 1925, Tanglin Trust School has over 90 years' experience of providing a British based education to the international community in Singapore.
Structure: Tanglin is a vibrant co-educational school of over 2,800 students aged from 3 to 18 years, representing over 63 different nationalities. The school is arranged into three sections - the Infant School (3-7 years), Junior School (7-11 years) and Senior School (11-18 years), which includes Sixth Form.
Enhanced Curriculum: The English National Curriculum provides the basis for the programmes of study which are enhanced and enriched to reflect the calibre of students and the school's international setting. Tanglin's links with Singapore and Asia are increasingly woven into subject areas and key topics across the school to ensure students achieve a global perspective and that they have an awareness of the world and their place in it.
Pathway Options: As students progress through the Key Stages of the English National Curriculum, they are presented with a widening choice of subjects to choose from for their (I)GCSE examinations. In the Sixth Form College students have the choice to study for A Level or the International Baccalaureate Diploma. In 2017, 78% of all (I)GCSE grades achieved were A* or A, 50% of A Level results were A* or A, 92% were in the A* to C range and the average IB score was 38.8 points. Please click here for further details on exam results. Tanglin graduates typically progress to universities of their choice which are among the best in the world.
Inspections: Tanglin is inspected every year within the British Schools Overseas (BSO) framework, recognised by Ofsted. All three schools have been awarded 'Outstanding', the highest possible grade, in their latest inspections (2015, 2016 and 2017). Please click here for the latest inspection reports. "…. an outstanding school, which provides an excellent British-style education, while maintaining an awareness and appreciation of its cultural setting in Singapore….. The curriculum is outstanding. It develops the skills and attributes pupils need for life in a constantly changing global society. It meets the needs of the whole child, inspiring their curiosity, independence and love of learning. It provides excellent opportunities for pupils to experience success and to express their creativity and individual talents." BSO Inspection, January 2015.
Breadth of Learning Experience: High levels of achievement are evident throughout the school and high quality teaching places great emphasis on meeting the needs of each and every student. In addition to its outstanding academic performance, Tanglin offers an extensive range of sporting, musical, creative and recreational co-curricular activities. Tanglin students are also encouraged to contribute actively to the local community, support service projects and participate in a wide variety of extra curricular pursuits.
Community: Tanglin students are also encouraged to contribute actively to the local community, support social projects and participate in sustainable and long term service commitments. A strong pastoral system nurtures positive relationships, promoting an ethos that values and celebrates students as individuals while fostering a strong sense of community. Pastoral care is a key strength of the school and, along with high standards and achievement; this has been consistently recognised in recent school inspections.
Status: Tanglin is a not-for-profit organisation limited by guarantee and is registered as an educational charity. It is dependent on school-fee income and all income is reinvested back in to the school.

Address: 95 Portsdown Road, Singapore 139299
Phone: +65 6770 3480
Fax: +65 6777 5862
Email: admissions@tts.edu.sg
Website: www.tts.edu.sg
The Australian International School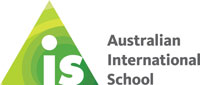 The Australian International School is the only school in Singapore offering an Australian curriculum enhanced with the IB Primary Years Programme, IB Diploma Programme & IGCSE, for students aged 2 to 18 years.
Our philosophy commits us fully to the notion of a holistic, rounded education, which cherishes the arts and sports alongside as academics as essential to each student's education.
We are equally committed to teaching our students to have a moral commitment to making our world a better place as reflective, caring, knowledgeable and principled people.
We will always remain non-selective in our admissions policy, confident that it is not intellectual ability alone that determines an individual's worth or contribution to the advancement of our world.

What Makes AIS Different & Why Parents Choose Us:
The Inventors And Mentors Program – Internationally renowned thought-leaders, including 3 Nobel laureates, join AIS students in a series of guest lectures and round table discussions.


The Athlete Development Program (ADP) – Unique in International Schools in Singapore, our ADP delivers an elite training stream for our talented young athletes.


The Young Musicians Program – 16 music ensembles, 3 choirs and over 100 performances each year enable your child to embody their rock, pop or choral idol.


Cultural Connections Language Program – Exploring cultural connections through language; daily Mandarin from 2 years old, growing to 4 language options in Secondary


Academic Excellence – NAPLAN results over 20% higher than the NSW average in Elementary Numeracy and Reading and ATAR results 13.3% higher than the world average. 
The Australian International School
1 Lorong Chuan
Singapore
556818
Tel: +65 6653 7906 
Website: http://www.ais.com.sg
Email: admissions@ais.com.sg
Preschools
Apollo International Preschool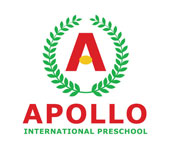 Founded in August 2016, Apollo International Preschool believes that children should be given limitless opportunities to explore and learn in various ways. Apollo International Preschool runs a programme with a combination of teaching methodology to cater to the learning needs of children: Inquiry based, play-based and Montessori.
Here, every child's unique needs are taken into account. The programmes run by Apollo International Preschool have a very low teacher-to-child ratio. There is a maximum of 7 children in each Childcare class and an even smaller ratio of 1 teacher to 3 children in Infant Care classes.
Nutrition plays a big part in ensuring that students remain happy and healthy, and in order to ensure that students get all the nutrients they need. Apollo International Preschool engages a chef and nutritionist to plan and make all of the children's meals.
Infant Care
Anxious parents thinking of enrolling their baby for the Infant Care class may set their minds to rest, as a professional nurse is also on hand to care for the children. As an added bonus, babies placed in the Infant Care programme get a dinner takeaway with no additional cost.
Childcare
Enrichment classes are also provided for students in the Childcare programme, such as their signature cookery class known as "Curious Little Chef", third language classes, gardening etc. Parents may feel rest assured that it's not just all work and no play, as there are plenty of opportunities for students in both programmes to engage in outdoor play. At Apollo International Preschool, students of all ages from infant to K2 will be have opportunities to participate in water play, edible sand play and run around playground.

Address: 44 Limau Garden Singapore 467903
Contact: +65 6209 0946 +65 8591 2444
Email Us or visit our website HERE
EtonHouse International Pre-School


The EtonHouse International Pre-Schools offer young children a thoughtfully considered and aesthetically beautiful learning environment, designed to stimulate the learning and development of young children 18 months to six years of age.
The curriculum is inspired by internationally recognised best practice and based on an understanding of the work undertaken by colleagues working in the world renowned pre-schools and infant toddler centres in Reggio Emilia, in Northern Italy. The Inquire - Think - Learn curriculum focuses on inquiry based learning where children's ideas, interests and theories inform the design of curriculum experiences
Young children at EtonHouse are respected as competent thinkers and communicators who are offered many opportunities to engage with a wide range of materials and resources to extend and challenge their thinking. Our curriculum invites children to explore, discover, hypothesise, predict, problem solve, construct and document their deepening understandings of the world in which we live. Our approach acknowledges the significance of socio-cultural theory in that children learn via quality interactions and relationships with people, places and things.
We encourage young children to explore their environment and express themselves using multiple languages which may include speaking, singing, movement, drawing, painting, writing, building and designing, collage, dramatic play, and music. Topics of study for project work may be captured from the children's current competencies, skills, ideas and theories, through family and community events as well as the best known interests of children (enduring childhood themes e.g. relationships, roles and responsibilities; identity).

The outdoor spaces in the EtonHouse campuses are designed specifically to ensure that children build deep relationships with the natural world and strengthen the concepts of sustainability within our curriculum. The pre-schools also offer a strong and integrated second language programme where the teaching and learning of Mandarin is in a relevant environment, thus making the process natural and effective.
Headquartered in Singapore, EtonHouse currently operates more than 100 pre-schools and schools across Singapore, Hong Kong, China, Indonesia, India, Japan, Korea, Malaysia, Cambodia, Vietnam and Middle East. Together these campuses provide quality international education to over 10,000 children from 100 different nationalities. In Singapore, EtonHouse has 12 pre-schools and 1 international primary school. EtonHouse's first school commenced operation in 1995 in Singapore. Spanning almost 20 years, the EtonHouse schools have set standards of excellence across Asia by providing high quality international education.
Addresses: 15 Claymore Road, 718 and 717 Mountbatten Road, 223 Mountbatten Road #01-18, 1 Vanda Road, 39 Newton Road, 51 Broadrick Road, 8 Thomson Lane, 215 Upper Bukit Timah Road, 681 Bukit Timah Road (in Hwa Chong International School), 33 Allanbrooke Road (Sentosa Island)
EtonHouse opens 3 new campuses this year.
Brand New EtonHouse campus on Sentosa Island
Housed in a 3-story conservation house with pre-war colonial architecture, this beautiful campus set amidst lush surroundings will be Singapore's first heritage pre-school featuring a heritage centre.  Open House – 30 May 2015 & 6 June 2015. RSVP now:  sentosa@etonhouse.edu.sg or +65 6377 3322
2 New campuses on Bukit Timah
251 Upper Bukit Timah Road – Housed in a dedicated 5-storey building, this innovative learning centre offers an airy and open rooftop garden, bright and cheerful classrooms and dedicated studios for performing and visual arts, cooking and construction experiences. Contact us now to make an appointment for a private tour. 215BT@etonhouse.edu.sg or +65 6762 3322
681 Bukit Timah Road (in Hwa Chong International School) - Children here will be offered a kindergarten programme delivered entirely in Mandarin in the Pre-Nursery, Nursery 1 and 2 levels, and in a bilingual English and Mandarin environment in the Kindergarten years. The integrated and immersive language environment ensures that children develop a strong foundation in Mandarin. Open House – 25 April 2015 & 9 May 2015. RSVP now: hceh@etonhouse.edu.sg
German European School Singapore

The first school you choose for your child is one of the most important milestones in your child's life. Knowing this, the GESS Pre-School Department provides a learning environment that is fun, safe, and stimulating. One that promotes passion and enthusiasm for learning to children between 18 months to 6 years. As a bilingual Department, we provide a unique German and English Language Programme designed specifically to meet the diverse language levels of our students. Additionally, we are offering a fully integrated Danish Mother Tongue programme to our Danish students two afternoons a week.
In Kindergarten and Pre-Primary, we offer the IB PYP inquiry-driven approach to teaching and learning. Along with our learning curriculum, we are promoting pre-reading and pre-writing skills, science, sports, music, drama, ICT, arts, cooking as well as using play as a learning tool. GESS provides lots of space to run, explore and embrace the natural environment around us. We foster our cultural diversity by celebrating European and Singaporean festivities. Parent-Child groups are suited for children aged from 18 months - 3 years. The groups are kept to a small number and are using generous group rooms as well as extra rooms for crafts, music, movement and a generously laid-out playground.
In preparation for starting Kindergarten, GESS offers Toddler groups from 2-3 years, to ensure a smooth transition from those first steps of independence to full-time kindergarten attendance.
In our Kindergarten classes, we provide heterogeneous grouping, for 3 to 5 years old. This uniqueness promotes a child-centred approach, where the structure for play is closely linked to real life.
Our Pre-Primary is for our five and six year's old students and is located at the "Habitat" on Junior School Campus.
A quote from a happy mother:
"Up to now, my son has loved each and every day at class and sometimes even demands on the weekends to go to school!" - Maria Gialakis, Mother

Main Campus
72 Bukit Tinggi Road
Singapore 289760
Tel: 6469 1131
Email: info@gess.sg
Junior School Campus
300 Jalan Jurong Kechil
Singapore 598668
Tel: 6461 0802
Email: info@gess.sg
Schoolhouse by the Bay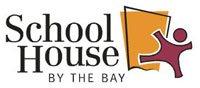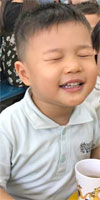 Tyler, 4, demonstrating what thinking looks like.
Miss Abby: "Can you tell me more about thinking?"
Tyler: "Well, when you ask me a question I have to close my eyes and think really hard to find an answer. Sometimes I don't know the answer and then my brain hurts a bit."
Miss Abby: "What do you do when you don't know the answer?"
Tyler: "I find out, then my brain feels good."
Teachers at Schoolhouse by the Bay extend learning by valuing the child's thoughts and ideas, and from there the teacher facilitates the learning through guided questions. We believe young children have great capacity for creativity that thrives when it is nurtured. We Inspire and support innovative thinking and problem solving skills. Creative opportunities are provided across all domains of learning, where subjects are integrated together through a S.T.E.A.M. (Science, Technology, Environment, Arts and Mathematics) approach to learning. Our E. stands for Environment. We cultivate our children from young to be respectful and responsible for both the community (local customs and cultural celebrations) and their natural environment.

Schoolhouse by the Bay has been an established Immersive Bilingual (Chinese/English) school since 2001 that offers programmes from Infant Care to K2, for both Expatriate and Singaporean families. The programme we offer aligned both to the local MOE curriculum and international practices, led by a team of experienced local and international educators. Our fees are affordable for a high quality education. Specialist and external programmes such as Robotics, Lego, Speech and Drama, Gym, Taekwondo are brought in to enhance learning with no extra cost. Both of our centers are located in Community Clubs, which provides students an opportunity to use the dance studio, gymnasium and outdoor play spaces.
Come and find out how we live up to our Mission of - Inspire the children, encourage them to Imagine, take action and Innovate!
Contact details:
Schoolhouse by the Bay has two centers. One in Tanjong Rhu and one on Hillview Rise.
Schoolhouse by the Bay @Katong
51 Kampong Arang Road (off Fort Road and Mountbatten Road) Singapore 438178
Schoolhouse by the Bay @Hillview
1 Hillview Rise Singapore 667970
E: admissions@schoolhouse.com.sg
T: (65)6348 4223
Website: www.schoolhouse.com.sg
Singapore American School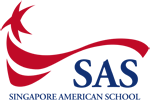 Singapore American School offers a comprehensive liberal arts education that actively engages students and challenges them to reach their full potential. SAS enjoys a reputation for being one of the world's finest international schools. The curriculum at SAS is similar to that of U.S. college preparatory schools. The school's commitment to providing an international perspective is reflected in the curriculum, extensive service opportunities, and extra-curricular activities.
SAS students consistently rank higher on academic achievement tests than their peers in U.S. school systems, yet students with different learning styles, interests, and personal strengths are welcomed based upon the belief that being part of a diverse population will prepare students for the world they will encounter as adults.
SAS has the largest Advanced Placement (AP) program outside of the United States, is fully accredited by the Western Association of Schools and Colleges (WASC) in the U.S., and offers the American High School Diploma at the senior level.
Student enrollment consists of 56% American citizens with 50 additional nationalities comprising the remainder. Instruction is in English, with daily language classes in Mandarin or Spanish for elementary students and every-other-day classes in French, Chinese, Spanish, and Japanese for middle and high school students.
Technology is fully integrated into the curriculum at every grade level at SAS, with 1:1 iPads for students in kindergarten through fourth grade and 1:1 MacBook Pros for students in fifth grade to eighth grade, and 1:1 BYOD for high school. Technology is purposefully incorporated as a tool for learning in core classrooms as well as in support services, world languages, PE, art, science, and music, and more than 2,000 SAS students publish blogs as portfolios for their work.
State-of-the-art facilities on a 36-acre campus give SAS students the place and space to explore areas of interest and pursue their passions, all while being nurtured in a tight-knit community.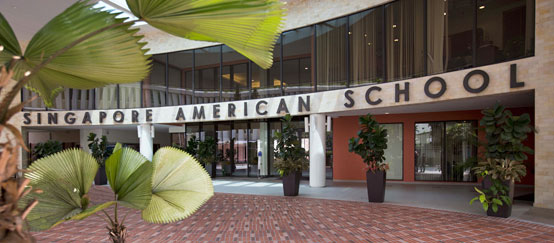 Singapore American School
40 Woodlands Street 41
Singapore 738547
Phone: +65 6363 3403
Email: sasinfo@sas.edu.sg
Website:  www.sas.edu.sg
Preschools at Bukit Timah
Cherrybrook Kindergarten
Address: 5 Vanda Road, Singapore 287775
Tel: (65) 6468 6550
German European School Singapore
Address : 72 Bukit Tinggi Road, Singapore 289760
Tel: (65) 6469 1131
Raffles House Preschool Pte Ltd
Address: 1 Robin Drive, Singapore 258261
Tel: (65) 6732 1455

Preschools at Holland
Buttercups Montessori Kindergarten Pte Ltd
Address: 37 Grove Lane, Singapore 279029
Tel: (65) 6462 4838
Faith Montessori Centre
Address: 4 Moonbeam Walk, Singapore 277219
Tel: (65) 6465 2751
Nanyang Kindergarten
Address: 118 Kings Road, Singapore 268155
Tel: (65) 6466 3375
NTUC Childcare Centre
Address: 170 Ghim Moh Road #03-03 Ulu Pandan Community Building,
Singapore 279621
Tel: (65) 6468 3725
St James' Church Kindergarten
Address: 1 Leedon Road, Singapore 267878
Tel: (65) 6468 7609

Preschools at East Coast
Raffles Montessori Pte Ltd
Address: No.95 Telok Kurau Road, Singapore 423797
Tel: (65) 6841 1111
Christ Methodist Church Kindergarten
Address: 597 East Coast Road, Singapore 429082
Tel: (65) 6344 8823
Schoolhouse By The Bay
Address: 51 Kampong Arang Road, Singapore 438178
Tel: (65) 63458258
NTUC Childcare Centre
Address: 1 Haig Road #01-555, Singapore 430001
Tel: (65) 6846 3065
Learning Tree Preschool Pte Ltd
Address: 26A Ulu Siglap, Singapore 457184
Tel: (65) 6242 9975

Preschools at West Coast
Ellas Kindergarten Pte Ltd
Address: 12 West Coast Walk #02-16 West Coast Recreation Centre,
Singapore 127157
Tel: (65) 6778 1293
Japanese Kindergarten (Singapore) Pte Ltd
Address: 251 West Coast Road, Singapore 127390
Tel: (65) 6779 3434 / (65) 6776 2930
Tanglin Trust School Limited
Address: Portsdown Road, Singapore 139294
Tel: (65) 67703171
TownforKids Pte Ltd
Address: 10 Ayer Rajah Crescent, Singapore 139940
Tel: (65) 6776 1888

Preschools at North
Kinderland Preschool
Address: 449 Yio Chu Kang Road, Singapore 805946
Tel: (65) 6483 2261
Modern Montessori Preschool Centre
Address: Block 750 Woodlands Avenue 4, #01-317, Singapore 730750
Tel: (65) 6369 0700
Sonrise Preschool
Address: 2 Kovan Road #01-01 Simon Plaza, Singapore 548008
Tel: (65) 6285 5911
Jansen Preschool
Address: 39 Jansen Rd, Singapore 548441
Tel: (65) 6487 6116
Private Tertiary Education
American College
The American College offers a two-year Liberal Arts curriculum which is fully accredited to and leads to an Association of Arts degree from Broward Community College in Florida. The courses here are also transferable to American colleges and universities towards a Bachelor's Degree.
Address : 12 Prince Edward Rd #01-03 Bestway Building Singapore 079212
Phone No: (65) 6223 4566 Fax No: (65) 6223 4533

Marketing Institute of Singapore (MIS)
MIS is the national body for marketing professionals. They run many courses for popular universities including Curtin University of Technology and The University of Strathclyde, which are mainly marketing courses, also MBA and Master of Business (International Marketing).
Address : 1 Pasir Panjang Road BP House Singapore 118479
Phone No: (65) 62217788 Fax No: (65) 62238785

NUS Department of Extramural Studies
The Department of Extramural Studies is one of the non-faculty departments of the National University of Singapore. It offers a wide range of courses which are open to the general public -- Computer & Technology, Business Studies, Language & Literature, Asian & Foreign Languages, Personal Enrichment course, etc. Conducted mainly in English and Mandarin, these are non-examinable courses, and as such, do not lead to any formal certification. There are no entrance pre-requisites for admission to the courses, unless spelt out in the course information.
Address : 10 Kent Ridge Crescent Singapore 119260
Phone No: (65) 67756666 Fax No: (65) 6778637

LASALLE-SIA College Of The Arts
This college specialises in professional and academic training in the Fine Arts with Diplomas of Licentiate awarded with completion of a four-year course.
Address : 90 Goodman Road Singapore 439053
Phone No: (65) 63444300 Fax No: (65) 63465708

Singapore Institute of Management (SIM)
SIM, an independent, not-for-profit professional organisation founded in 1964, is dedicated to enhancing managerial and organisational effectiveness in Singapore. The school offers many programmes which are tailored for working executives. Mainly degree and Masters degree courses as well as self-improvement courses.
Address : 461 Clementi Road Singapore 599491
Phone No: (65) 1800 4688866 Fax No: (65) 64680779


Private Academic Schools
Established under the Private Education Act, the Council for Private Education (CPE) is a statutory board sanctioned with the legislative power to regulate the private education sector. In addition to its role as the sectoral regulator of private education institutions (PEIs), the CPE facilitates capability development efforts to uplift standards in the local private education industry. A full list of Private Educational Institutions can be found at https://www.cpe.gov.sg.
San Yu Adventist School
Address: 299 Thomson Road , Singapore 307652
Tel: 62566840 Fax: 62566842 Email: info@syas.edu.sg
Website: www.syas.edu.sg
Supervisor: Danson Ng Kim Yam


Education System in Singapore
Primary School Education
A child starts studying at Primary One at the age of six and studies for six years. He/she then sits for the Primary School Leaving Examinations (PSLE) before moving on to secondary school for another four or five years. The Primary School Education consists of a 4-year foundation stage from Primary 1 to 4 and a 2-year orientation stage from Primary 5 to 6. The overall aim of primary education is to give students a good grasp of English language, Mother Tongue and Mathematics.
6 years of compulsory education
National examination: Primary School Leaving Examination (PSLE)
Students are encouraged to participate in Co-Curricular Activities (CCAs) and Community Involvement Programme (CIP)
Secondary School Education
Secondary School Education places students in the Special, Express, Normal (Academic) or Normal (Technical) course according to how they perform at the PSLE. The different curricular emphases are designed to match their learning abilities and interests. In secondary school, he/she can choose- based on his/her examination results to enter in the School Cambridge General Certificate of Education 'Ordinary' (GCE 'O's) level examinations.
4-5 years of education
National examination: GCE 'O' Levels (for Special / Express courses) or GCE 'N' Levels (for Normal course)
All students take part in at least one CCA; CCA performance is considered for admission to JCs, CI, polytechnics and ITE
After the secondary level, it's a selection whether to go:
Technical (ITE) or commercial institutes (MDIS, MIS, TMC, SIM)
Polytechnics (Nanyang, Temasek, Ngee Ann, Singapore Polytechnic) to pursue diploma courses
Pre-university centres or junior colleges to prepare for the Senior Cambridge General Certificate of Education 'Advanced' (GCE 'A') level examinations and later on tertiary education
Centralised institutions
Pre-University Education
The Pre-U Education prepares students for the GCE 'A' Level examination at the end of the 2-year junior college or 3-year centralised institute course. Students who completed their pre-university education will receive aSchool Graduation Certificate.
2-3 years of education
National examination: GCE 'A' Levels
All students take part in at least one CCA. CCA performance is considered for university admission
Tertiary Education
For tertiary education, the National University of Singapore (NUS), the Nanyang Technological University (NTU) and Singapore Management University (SMU) provide a wide choice of courses.
ITE
The primary role of ITE is to ensure that its graduates have the technical knowledge and skills that are relevant to industry. ITE is the national authority for the setting of skills standards and the certification of skills in Singapore.
Polytechnics
Polytechnics were set up with the mission to train middle-level professionals to support the technological and economic development of Singapore. Reflecting the wide range of abilities, aptitudes and interests of their students, the polytechnics seek to train students with relevant and specific skills for the workplace to give Singapore a competitive edge as we move into a knowledge-based economy.

Universities
Singapore's undergraduate university education aspires to prepare students not only for today's world but also for a world where there will be jobs that have yet to be invented and challenges not yet foreseen.

Special Schools
Schools tailored for handicapped children are also available and are mainly operated by managed by private schools/ organisations.
Expat Children Admission into Local Schools
Expatriates in Singapore on employment / professional visit passes could apply for their children for admission to the government or government-aided schools through the Ministry of Education (MOE). If there are vacancies, they need to obtain student passes from the Immigration Department. School fees in such schools are much lower than in private schools. The students in local schools are usually Singaporean origin whereas students in International Schools consist of students from all over the world. Information and procedure of enrolling into a local school are listed below.
Admission of Foreign Students to Government, Government-aided, Independent Schools, Junior Colleges and Centralised Institute
Applications for school admission of foreign students must be made using the prescribed form obtainable from the foreign student information website or the schools (ie Government/Government-aided/Independent schools/Junior colleges/Centralised institute).
For information on school admission of foreign students, you may visit foreign student information website here
For further clarifications, please contact:
- MOE Customer Service Centre at DID (65) 6872 2220, Fax No (65) 6776 4617
- MOE email address at contact@moe.edu.sg
Part 1: Application Procedure
Step 1 - Apply at school of choice
The parent/guardian submits the completed application form for school admission together with all the necessary original documents directly to a school of choice. For children whose parent(s) are holding S Pass or Work Permit (R Pass), they are required to pass a qualifying test before seeking school admission (see Step A).
Step 2 - School conducts placement test and issues Letter of Acceptance
School will conduct placement test for the applicant if there is a vacancy.
If applicant passes the placement test and the school accepts him/her, the school will issue a Letter of Acceptance (LOA). The LOA will indicate in-principle acceptance of the applicant to the school. The applicant can proceed to ICA to apply for a student's pass with this letter (see Step 3)
Acceptance to the school is subject to the applicant obtaining and returning with a student's pass from Immigration and Checkpoints Authority(ICA) within 2 weeks from date of issue of the LOA.
Applicants who are holding a Dependant's Pass (DP) or an Immigration Exemption Order(IEO) are not required to apply for a student's pass from ICA. He/She can be admitted by the school immediately upon passing the placement test (go to Step 5).
Step 3 - Apply student's pass at ICA
The LOA is valid for 2 weeks from date of issue. Upon receiving the LOA, the applicant should proceed to ICA immediately to apply for a student's pass. Applicant must produce the original LOA endorsed by the School to ICA.
Step 4 - Return to school within 2 weeks with student's pass
The applicant must return to school with a valid student's pass within 2 weeks from the date of the LOA. The applicant will forfeit his/her admission to the school if he/she does not return within 2 weeks.
Step 5 - Donation to the Education Fund
After the applicant has been successfully admitted to the school, the Ministry of Education will send a letter to him/her requesting for the biennial donation to the Education Fund, i.e $1,000 for every 2 years.
Step A - For Children of S Pass and Work Permit (R Pass) Holders Only
Applicants with at least one parent working in Singapore on S Pass or Work Permit (R Pass) must pass a qualifying test (Assessment of General Ability conducted by Civil Service College Consultants) before they can be considered for admission. For more information on this requirement, please refer to Ministry of Manpower's website at http://www.mom.gov.sg.
Applicants who have not taken the qualifying test can apply online at General Ability Test Singapore website.
The applicant will receive by post a letter on the Outcome of the Qualifying Test. If the letter shows that he/she is eligible to seek admission to a Singapore school, he/she can then approach a school of choice with the letter to apply for school admission (refer to Step 2)
Part 2: Other Information
1. Application Period
Applications for school admission are accepted by schools subject to availability of vacancies. Application can be made anytime during the year. For admission to Primary One in the following year, the applicant may register with the school of choice during or after Phase 3 of the annual Primary One Registration Exercise.
2. Donation to the Education Fund
A foreign student is requested to make biennial donations (that is, once every two years) to the Education Fund of the Ministry of Education if his/her application to study in Singapore is approved.
Foreign students are requested to make the biennial donations of S$1,000 within the period stated in the Letter of Donation.
Thereafter, foreign students are requested to make the donation in advance every two years. The biennial donations are requested from foreign students of all nationalities who seek admission to schools, junior colleges and centralised institute for the academic year beginning in January each year. The biennial donations replace the previous donation rates ($3,000 for Malaysians and $5,000 for other nationalities) which were requested once at the primary education level and once at the secondary education level.
Foreign students whose parents are Singapore Citizens, Singapore Permanent Residents, or holders of work passes (including P1, P2, Q1, S, R and other work passes), who are admitted from 1 Jan 2001 onwards, are also requested to make the biennial donations to the Education Fund.
The donations to the Education Fund are eligible for tax-exemption and the official receipts will be made in favour of either the donor or the foreign student. The donation is non-refundable except when the foreign student is awarded a Singapore Government Scholarship in the year of admission or when he/she has not attended any lessons in school.
3. Particulars of Guardian
The foreign student is required to provide the particulars of his/her guardian to the school for contact purposes. The guardian should be a Singapore Citizen/Singapore Permanent Resident above 21 years old OR the parent of the foreign student if the parent is working/staying in Singapore.
A foreign student should report any change in guardianship to his/her school principal.
4. Choice of school
Parent/guardian can approach the school of choice directly. Admission is dependent on the availability of vacancies in the school provided there are no Singapore Citizens or Singapore Permanent Residents on the school's waiting list.
5. Placement Test conducted by the school
The foreign student will be tested subjects such as English, Mathematics and Mother Tongue Language (where applicable). The tests are conducted by the school which the foreign student is seeking admission to.
6. Level of Admission
Besides the performance in the school placement test, foreign students will be considered for admission to a level subject to documentary proof that he/she has completed the previous level, and the age criteria. Foreign students who have been admitted at the primary level must complete the Primary School Leaving Examination (PSLE) before proceeding to the secondary level.
7. Boarding Facilities
Please refer to the list of boarding schools and hostels. The private hostels are listed in the yellow pages of the Singapore Telephone Directory.
8. Exemption from offering Chinese, Malay or Tamil as a Mother Tongue Language
Exemption from the mother tongue requirement may be considered on a case-by-case basis after the student has been admitted to school. Application for exemption should be made through the school principal, who will refer the application to the Languages & Literature Branch, Ministry of Education, for consideration.
9. Monthly School Fees
For Government and Government-Aided Schools, the monthly rates of school fees payable are S$80 for primary, S$130 for secondary and S$240 for pre-university levels. For children of Singapore Citizens or Singapore Permanent Residents and dependants of Employment Pass and Skilled Work Permit Holders, the monthly school fees payable for the first 2 years are S$3 for primary, S$5 for secondary, and S$6 for pre-university levels. For the third year onwards, the school fees payable will be determined based on their citizenship status.
In addition to school fees, all students are to pay miscellaneous fees. The maximum monthly miscellaneous fees payable are S$11 for primary, S$16 for secondary, and S$22 for pre-university levels. Students studying in Autonomous Schools are also required to pay additional miscellaneous fees. Please check directly with the schools on the actual amount of miscellaneous fees payable.
The rates of school and miscellaneous fees payable are reviewed by the Ministry of Education and individual schools from time to time.
For Independent Schools, the school fees payable varies from school to school. Please check directly with the schools concerned for the fees payable.
10. Admission to Kindergartens, Private Schools, Universities & Polytechnics
A foreign student seeking admission to a kindergarten, private school or an institution of higher education (ie university or polytechnic), should approach the kindergarten, private school or institution directly.
11. General
In accordance with the Immigration Regulations, a foreigner is exempted from applying for a Student's Pass if he/she is a Dependant's Pass or Immigration Exemption Order Holder studying in a Government/Governement-aided/Independent School. For more details on Student's Pass applications, please refer to ICA's website .
A copy of the "Directory of Schools and Educational Institutions, Singapore" is obtainable from the Customer Service Centre at the Ground Floor, Podium Block, Ministry of Education, at S$3.50 per copy excluding postage. This publication provides the addresses and telephone numbers of all the schools in Singapore. Alternatively, the information may be found in the Schools Information website at http://sis.moe.gov.sg
Age Criteria for Admission of Foreign Students
| | |
| --- | --- |
| Level | Permissible Age Range as at 1st Jan or Year of Admission |
| Primary 1 | 6 to 10+ |
| Primary 2 | 7 to 11+ |
| Primary 3 | 8 to 12+ |
| Primary 4 | 9 to 13+ |
| Primary 5 | 10 to 14+ |
| Primary 6 | No direct admission is allowed to this critical level as the students will not have sufficient preparation time for the Primary School Leaving Examination held towards the end of the year. |
| Secondary 1 | 12 to 16+ |
| Secondary 2 | 13 to 17+ |
| Secondary 3 | 14 to 18+ |
| Secondary 4 | No direct admission is allowed to this critical level as the students will not have sufficient preparation time for the GCE "N" or GCE "O" Level Examinations held towards the end of the year. |
| Secondary 5 | No direct admission is allowed to this critical level as the students will not have sufficient preparation time for the GCE "O" Level Examinations held towards the end of the year. |
| Pre-U 1 | 16 to 20+ |
| Pre-U 2 | No direct admission is allowed to this critical level as the students will not have sufficient preparation time for the GCE "A" Examinations held towards the end of the year. |
| Pre-U 3 | No direct admission is allowed to this critical level as the students will not have sufficient preparation time for the GCE "A" Examinations held towards the end of the year. |
Returning Singaporeans
The Pupil Placement Section (PPS) of the Ministry of Education (MOE) advises Singaporean expatriates on matters relating to their children's education and assists them in the placement of their children in Singapore schools upon their return. As a returning Singaporean expatriate you could also apply directly to the principal of the school to which you wish your children to be admitted.
Rejoining your Child's Former School
Students who are planning to go overseas but wish to rejoin their former schools upon their return to Singapore can apply for Leave of Absence.
The Leave of Absence scheme was introduced in 1999 assist in the re-entry of students who accompany their parents in their overseas postings. It is open to children who are Singapore citizens or Permanent Residents. Your child/ children would be allowed to apply for Leave of Absence from a primary school until the end of Primary 6, from a secondary school till the end of Secondary 4 or 5 (whichever is applicable) or a pre-university institution till the end of JC 2 or Pre-U 3 (whichever is applicable).
Once the student is granted the Leave of Absence, a placement in the school would be made available to him when he returns, provided that the Leave of Absence is renewed and payment is made yearly.

Admission / Re-admission to Primary Schools
There are two categories, as follows:
Singaporean expatriates with children who are due to enter Primary 1 should register their child/ children while overseas during the Primary 1 Registration Exercise opened July/August every year.
Once the child/ children has been allocated a place, parents may apply for Leave of Absence for their child if they are not due to return when school starts in the new academic year.
Parents can obtain such forms at the Singapore embassies, High Commissions, Singapore clubs overseas and MOE website.
Other Primary Levels
If parents require assistance with the school placement, they may submit the "Application form for school placement" 6 months in advance. The purpose of this application is to facilitate the PPS to process requests in time for the children to start school as soon as possible upon their return to Singapore.
Otherwise, parents could also approach the school of their choice directly to seek admission for their child/ children.
PPS will try to find the pupil a place in the school of choice. Should there be no allocation is the preferred school, it will do its best to place the pupil in other schools.
Admission / Re-admission to Secondary Schools and Junior Colleges
As returning students may possibly re-enter Singapore schools at different times of the school year, principals have the right to decide on a case-by-case basis if the pupils should be exempted from any examinations and put on a promotion to the next level.
Such admission will be subjected to the provision of documentary proof that the student has completed the previous level, and subjected to the student meeting the age criteria for that level.
Students seeking admission to a pre-university course should produce their GCE 'O' Level results transcripts or certificate or its equivalent for assessment of eligibility.
Admission is also dependent on the availability of vacancy in the school or the preferred junior college and MOE does not guarantee students in the placement of their preferred schools and institutions.
There are two categories of admission :
Admission to Top Secondary Schools or Junior Colleges
Returning Singapore citizens and Singapore Permanent Residents who would like to apply for the admission to any of the top 30 secondary schools and junior colleges will have to sit for a Centralised Qualifying Test (CQT). A list of the schools with this requirement can be found in the MOE website.
To qualify it also depends on the student's performance in the CQT and the availability of placement in the school or junior college. On top of that, the school or junior college may want the applicant to sit for its own assessment tests in English, Mathematics and the Mother Tongue Language. The tests are to ascertain the student's eligibility for the level, stream and class to which the student is requesting for entry.
Successful applicants will receive a Letter of Eligibility which then permit them to look for vacancies in the preferred top schools. Unsuccessful applicants could approach schools or junior colleges that are not in the top 30 list. This Letter of Eligibility will be sent out within 7 days after the student has sat for the test.
All applications for the test have to reach MOE at least 7 days in advance of the preferred test date. The application form can be found at its website. Applicants can complete the form and test fee and then have them submitted - with a copy of the student's Birth Certificate or not, Identity Card, Entry Permit/Re-entry Permit to the MOE Customer Service Centre.
Admission to Other Secondary Schools or Junior Colleges
Students seeking entry to schools or junior colleges that are not in the top 30 list need not sit for CQT. They can approach these schools.
Otherwise, for admission to a secondary school, the parent or guardian could apply through PPS for school placement if they require any assistance.
Immersion Programmes
Provisions could be arranged for students return to Singapore during their holidays to attend classes in Singapore schools. This immersion program is to ease their re-entry into the school system. Parents who are working overseas and who would like to have their children to join in the immersion programs can contact the PPS for assistance or to the preferred school.
For more information, please contact:
Customer Service Centre
Ministry of Education
Ground Floor, Podium Block
1 North Buona Vista Drive, Singapore 138675
Tel : (65) 6872 2220
Fax : (65) 6775 4487, (65) 6776 8616
Email : moe_returnhome@moe.gov.sg
Website: www.moe.edu.sg



For School Operators

If you would like to advertise your school with us, click HERE