International Schools in Singapore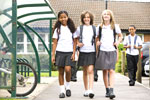 Singapore Expats comprehensive listings and introduction of international schools in Singapore, more than 20+ Singapore international schools are listed.
Please
contact us
to add to this list. Advertisers in this page will be featured in the enquiry form.
International Schools in Singapore
International Schools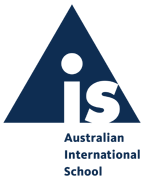 AIS has a long history of delivering a holistic, rounded education. What makes us truly unique is that we offer a southern hemisphere academic calendar through an Australian curriculum-based global education, combined with a focus on development of the individual as a whole.
A proudly non-selective school, our attention to academic accomplishments as well as the person means every enthusiastic student is welcome. We believe that it is not only intellectual ability that determines an individual's worth of contribution. Additionally, our focus on Academic Wellbeing means that we "know our students" which supports them in their ambition to be the best version of themselves.

Our student-centered curriculum encompasses the very best teaching and learning methodology. With over 45 nationalities, we use our multicultural environment to deliver a comprehensive understanding and appreciation of international mindedness, supported by our emphasis on all students learning an additional language from Pre-nursery to Year 12, the Arts and physical education, for the development of the whole person.
Our numerous programmes further ensure each child's potential is realized. Ranging from Learning Support and English as an Additional Language (EAL) to our Positive Education programme, from our Orientation and Buddy System, to our Wellbeing Counsellors, each child's needs are carefully assessed, and the right amount of assistance applied.

Supporting the Academic Wellbeing of each student relies on understanding an individual's learning requirements and defining a pathway to best support their learning journey. We do this through the use of an innovative Data Dashboard, with a Predicative Grades tool in upper Secondary which drives teaching and learning for tailored support and more importantly, timely intervention.
In doing so, our academic results are well above world averages, with 27% of our students in 2020 achiving an Australian Tertiary Admissions Rank (ATAR) of 90+.
Australian International School Singapore
1 Lorong Chuan
Singapore 556818
Tel: +65 6517 0247
Website: www.ais.com.sg
Email: admissions@ais.com.sg

CIS Profile
The Canadian International School (CIS) is a leading international school in Singapore. Founded in 1990, CIS has over 3000 students from more than 70 nationalities enrolled across two campuses - Lakeside in the west (for students aged 2 to 18 years) and Tanjong Katong in the east (for students aged 2 to 12 years).
Lakeside's new junior wing opening in January 2023
CIS's new junior wing at Lakeside, due to be open in January 2023, will house children in nursery to grade 1. Innovative learning spaces include a spacious 2,600sqm Outdoor Discovery Centre that sees children actively learning outdoors, an instructional bakery and large open grade level pods. Other facilities, designed for students of all ages include an indoor 25-metre swimming complex, a competition sized gymnasium, a 200-seat black box theatre, and more. Book a tour to discover more about this wonderful space.
A Global Curriculum
CIS is one of the few international schools in Singapore to offer all three International Baccalaureate programmes, from Primary Years through to the Diploma Programme. The CIS curriculum is benchmarked against national curricula globally, allowing students to successfully transition to any other school if and when required, or to graduate and be admitted to leading universities anywhere in the world. To date, over 400 universities globally have offered places to CIS graduates.
A Student-Centric Approach
CIS has a culture of innovation, in academic programming and thinking. Faculty adopt a student-centric approach which ensures that programme development, curriculum and assessment are driven by what is best for children and their learning, across the K-12 spectrum. This student-centricity manifests itself in pioneering programmes and learning spaces that simulate the real world, provoke inquiry and investigation, analysis and experimentation, collaboration and communication, and innovation and creativity.

Making Connections
At CIS, students are taught how to think, not what to think. Learning isn't deskbound. Students are taught to become flexible and critical thinkers, creative in the way that they connect ideas and concepts, collaborative in their thinking and inspirational in their capacity to motivate others. They collaborate, they connect with the community and environment around them, and they search for solutions rather than look for the one 'right' answer. They are encouraged to build on their natural curiosity and develop strong communication skills that will enable them to connect with people both on a local and global level.
Instilling a Determination to Act and Achieve
CIS teaches students the value of resilience, giving them the confidence to pursue an idea from inception to completion, as well as providing them with the necessary skills to overcome the barriers they may encounter along the way. At CIS, students are instilled with a sense of drive, purpose and a determination to achieve.
21st Century Success
Today's students are in a unique position; they are the first generation to face a world where exam results alone no longer dictate success. Success in a global environment more than ever before will require not only the ability to come up with fresh and original ideas, but the focus and dedication to turn those ideas into action.

A STEAM Philosophy that fuels innovation
The CIS STEAM (Science, Technology, Environmental Studies, Arts and Mathematics) philosophy and makerspaces provide project based learning experiences that challenge inquisitive minds, fuel innovative thinking, and create a culture of teamwork and collaboration. STEAM provides students with:
An engaging interdisciplinary approach that integrates the five areas of science, technology, environmental studies, arts and mathematics.
Innovative and enlightening learning experiences that are transformational, for both students and educators.
• An inquiry-based approach that helps develop critical thinking skills and creativity, spurring innovation and invention. Students are empowered to take control of their own learning, preparing them to be problem solvers in the real world.
Chinese-English and French-English Bilingual Programmes
Being bilingual in today's world sets children up for success in a globalised world. In addition to the core English programme, students in kindergarten and primary school have the opportunity to enrol in the Chinese-English or French-English (Lakeside only) bilingual programmes. Full details about grades offered are available here. Unlike any other school in Singapore, each bilingual programme offers equal exposure to each language, is fully aligned to the IB Primary Years Programme, and has two native speaking teachers (in the respective languages) per class.
Contact details
Lakeside Campus (Nursery - Grade 12)
7 Jurong West Street 41, Singapore 649414
E: admissions@cis.edu.sg
T: +65 6734 8088
Website: www.cis.edu.sg
Speak with the admissions team to learn more.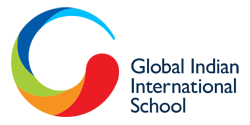 Global Indian International School (GIIS) is a leading international school in Singapore since 2002. The K-12 school has two campuses in the city state – SMART Campus in Punggol and East Coast Campus in Cheviot Hill, with a combined strength of around 3,200 students from 42 nationalities.
Reputed International Curricula
Serving a diverse community of expats, GIIS provides its students the flexibility to choose a curriculum that is aligned to their long-term plans.
Primary students (Grades 1 to 5) can choose between the Primary Years Programme designed by the International Baccalaureate, which encourages children to think independently, or the CBSE - the Indian national curriculum.
Secondary students who prefer international curricula can choose the Cambridge Lower Secondary Programme (Grades 6 to 8), followed by the internationally recognised IGCSE for Grades 9 to 10 and one of the best pre-university programmes, the IB Diploma Programme (IBDP) for Grades 11 and 12. The CBSE is also available for students from Grades 6 to 12, so that they can transition seamlessly to other CBSE schools in India and other parts of the world if they have the need to.

Holistic Approach to Education
GIIS' 9GEMS framework is an award-winning holistic approach to education which is aligned to the school's mission of producing well-rounded individuals. The framework fosters all-round development in students through an integrated approach to learning.
Under the 9GEMS framework, special efforts are taken to develop students' excellence in the following nine areas – academics, sports, visual and performing arts, innovation & creativity, entrepreneurship & leadership, personality development, universal values & ethics, community care and skill-development.
21st Century Learning Infrastructure
An epitome of new-age learning, GIIS provides hi-tech 21st Century facilities to prepare students to meet futuristic challenges.
GIIS SMART campus has over 90 digital classrooms equipped with Smart TVs and digital boards, to enable an engaging and interactive learning environment. The school also has collaborative learning spaces and innovation rooms to foster the 4Cs of 21st century learning – Communication, Collaboration, Creativity and Critical Thinking.

Skill-based education takes centre stage with the focus to make students future-ready. Over 40 skills-based studios ensure that students hone their skills in unique areas like Culinary Art, Radio and TV Production, Ceramic Art, Graphic Design and multiple other skills besides Performing and Visual arts, music and dance in various genres.
At an early age, students learn to record podcasts, produce TV shows, make prototypes in design studios and explore culinary art.
School Results
Year after year, GIIS students perform exceptionally well, not just in academics but in sports, arts and other extracurricular activities. Here are some of the year-end results of GIIS students in different curricula:
IBDP - In 2022, GIIS school average for the IBDP exams was 38.6/45, which is much above the World and Singapore average. 82 students (more than 50% of the cohort) obtained scores of above 40 points. There were also 10 students who scored a perfect 45/45 and sixteen students who obtained a near-perfect score of 44. The school has featured in the 'top 50 Global IB Schools' twice in a row by Education Advisers Ltd, an independent UK agency.
CBSE - 2022 has been a year of impressive results for CBSE students as well. With a school average of 85.8 % and a 100% school pass rate, our students have performed extremely well with the support of our experienced teachers. The highest score of the cohort was 99%.
IGCSE - With 84% of our students receiving an A* or A in the 2022 Cambridge IGCSE exams and 100% of the cohort receiving the Cambridge International Certificate in Education (ICE) distinction/merit qualifications, we have one of the best success rates for the IGCSE among international schools in Singapore.
Moderate Fee
GIIS believes in delivering a world-class education to students from all backgrounds. In keeping with the same philosophy, GIIS fee is 40% lower than other international schools in Singapore. GIIS also offers several scholarships to talented and hard-wroking students from Grades 1 to 12, in various academic and non-academic categories as well merit-cum-means scholarships.
To know more about GIIS, do get in touch with us.
Contact Details
GIIS SMART Campus
27, Punggol Field Walk, Singapore 828649
E: admissions.sg@globalindianschool.org
T: +65 69147100
WhatsApp: +65-9631 6000
GIIS East Coast Campus
82 Cheviot Hill, Singapore 459663
E: admissions.sg@globalindianschool.org
T: +65 69147100
WhatsApp: +65-9631 6000
Website: singapore.globalindianschool.org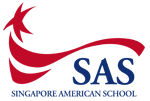 Singapore American School offers a comprehensive liberal arts education that actively engages students and challenges them to reach their full potential. SAS enjoys a reputation for being one of the world's finest international schools. The curriculum at SAS is similar to that of U.S. college preparatory schools. The school's commitment to providing an international perspective is reflected in the curriculum, extensive service opportunities, and extra-curricular activities.
SAS students consistently rank higher on academic achievement tests than their peers in U.S. school systems, yet students with different learning styles, interests, and personal strengths are welcomed based upon the belief that being part of a diverse population will prepare students for the world they will encounter as adults.
SAS has the largest Advanced Placement (AP) program outside of the United States, is fully accredited by the Western Association of Schools and Colleges (WASC) in the U.S., and offers the American High School Diploma at the senior level.
Student enrollment consists of 56% American citizens with 50 additional nationalities comprising the remainder. Instruction is in English, with daily language classes in Mandarin or Spanish for elementary students and every-other-day classes in French, Chinese, Spanish, and Japanese for middle and high school students.
Technology is fully integrated into the curriculum at every grade level at SAS, with 1:1 iPads for students in kindergarten through fourth grade and 1:1 MacBook Pros for students in fifth grade to eighth grade, and 1:1 BYOD for high school. Technology is purposefully incorporated as a tool for learning in core classrooms as well as in support services, world languages, PE, art, science, and music, and more than 2,000 SAS students publish blogs as portfolios for their work.
State-of-the-art facilities on a 36-acre campus give SAS students the place and space to explore areas of interest and pursue their passions, all while being nurtured in a tight-knit community.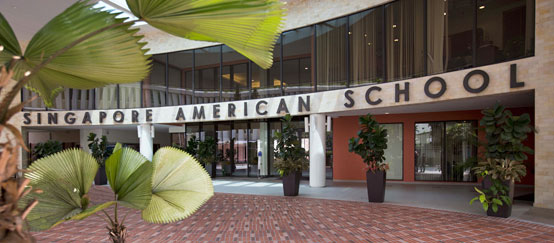 Singapore American School
40 Woodlands Street 41
Singapore 738547
Phone: +65 6363 3403
Email: sasinfo@sas.edu.sg
Website: www.sas.edu.sg

St. Joseph's Institution International is a non-profit co-educational school proud of its Lasallian Catholic foundation. The school offers a holistic, values-driven and international educational experience to a diverse student body of over 40 nationalities rooted in the context of Singapore. Celebrating a community of over 2,000 students across two schools on one campus, SJI International welcomes staff, families and supporters of all faiths and cultural backgrounds.
Founded in 2007, SJI International is one of just three schools in Singapore with a licence to educate both Singaporean and international students together. Drawing upon the best practices of leading international schools, alongside the ethos of their global network of Lasallian schools, the school has gained an outstanding reputation for quality education and trust.

SJI International is also renowned for its commitment to character education which lies at the heart of the school. Core values of Faith, Service, Community, Excellence and Respect are demonstrated daily by the whole school community, be it within the classrooms, playgrounds, theatre, music rooms or sporting facilities.
Students have access to the IPC, IMYC, IGCSE and the IB Diploma Programme. Highly experienced and nurturing teachers create an environment where children feel safe, inspired and supported. Students are empowered to become resilient and critical thinkers, to develop their own curiosity and enthusiasm for learning, as well as to recognise excellence and how to achieve it.

In 2024, the Elementary School will launch an English-Chinese Bilingual Programme. It is designed for both native and non-native speakers and follows a ten-day teaching cycle dividing the language of instruction by subject area as well as by time. Alternating language instruction ensures equal commitment to both English and Chinese.
Another fundamental part of an SJI International education is learning through 'Service'. All students are given opportunities to support a range of charities and organisations, going beyond their self-interests and serving the needs of others. These activities promote an appreciation of the world, develop skills and understanding that are driven by experience, and create significant opportunities for personal development.
To learn more about our educational offering, contact us today!
6353 9383 | www.sji-international.com.sg
St. Joseph's Institution International
490 Thomson Road, Singapore 298191
Elementary School: (+65) 6871 5202
High School: (+65) 6353 9383

Home to over 75 nationalities and a leading international school in Singapore, Stamford American International School provides the best start in life for children aged 2 months to 18 years. We believe that there is an opportunity for every child no matter where their passion lies. Inspiring students to create their unique future, we take a personalized approach in a caring, supportive and inclusive academic environment.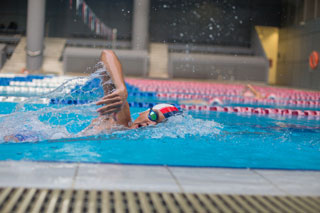 State-of-the-Art Campuses
Stamford American International School has two
centrally-located campuses
that are both easily accessible by train and bus. The
Early Learning Village
which caters for students from Nursery to KG2 is located at Chuan Lane, just 2.6km away from the Woodleigh Main Campus which is dedicated to students from Grades 1 to 12.
The Woodleigh campus has 3 swimming pools, 2 air-conditioned indoor sports arenas, rooftop tennis courts, dance studios, rock–climbing walls, multipurpose sports field and a golf academy. It also has an Innovation Center and Makerspace equipped with outstanding learning facilities where students can get hands-on experience with 3D design, robotics, Augmented Reality (AR) and more.
The Early Learning Village campus consists of 6 expansive ultraviolet-protected outdoor campus areas to spark discovery and experiential learning, an Infant Care Pod with spacious rooms and secure sensory play areas, amongst other top-notch resources.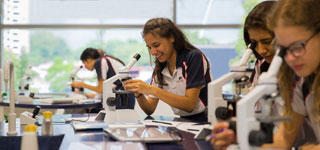 Multiple Graduating Pathways

Offering flexibility and unparalleled choice, students can choose to graduate with a US accredited Stamford High School Diploma alongside the opportunity to pursue the IB Diploma, AP International Diploma or BTEC Diploma that is aligned closely to their ambitions and future university or career plans.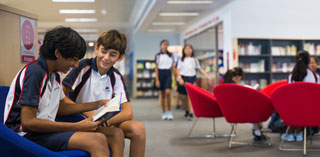 Strength in Languages

Being multilingual is a key element of global citizenship. This stands behind the development of Stamford American's World Language Program which offers three of the world's most spoken languages – English, Mandarin and Spanish. There are daily and bilingual options in Mandarin or Spanish.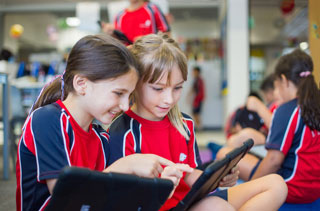 Integrated Technology

At Stamford we focus on building our students' experience and comfort with integrated technology. Everyday immersion in technology is supported through a 1:1 iPad Program for children in Kindergarten 2 to Grade 5, and a 1:1 MacBook Program for Middle and Secondary School students.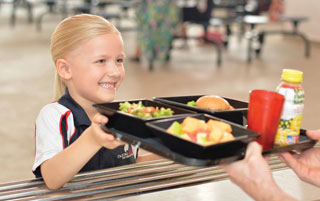 Fresh Food First

We offer fresh meals in our onsite kitchens, delivering healthy and tasty menus to your child every day. Our meals are prepared in line with both United States Department of Agriculture (USDA) and Singapore's Ministry of Health dietary guidelines. We take special care to have meals prepared in allergen-free kitchens and have a strict No Nuts Policy on our campuses.
Internationalism

We are an inclusive school, home to 75 different nationalities where every student is treated as a unique individual and is given the direction, counsel and support to discover her or his own potential for greatness.
Central Location

Conveniently located at 1 Woodleigh Lane, the campus is next to Woodleigh MRT and a short drive from most expat communities.
For more information please contact us:
admissions@sais.edu.sg
www.sais.edu.sg
+65 6653 2949
5 Steps Academy

The 5 Steps Academy is the only school in Singapore focusing on Mathematics whilst providing a world class multilingual well-rounded education founded on academic rigour and complemented by rich co-curricular programmes.
5 Steps System™ is an educational methodology that speeds up mastering curriculum, encouraging students to think out of the box, to believe in themselves, to persist in problem-solving, to take thoughtful risks and to celebrate small wins.

What makes 5 Steps Different and why parents choose us:
1. Academic Excellence. Mathematics is the queen of sciences, helping students develop critical thinking skills and creativity as well as to master other subjects with ease.
2. Speed learning. Due to 5 Steps SystemTM our students hold Singapore Records in mastering school Maths, Physics, Chemistry, Biology and Economics with outstanding results.
3. The best teachers make the biggest difference. Our highly qualified and caring teachers hold PhDs and are passionate about education excellence.
4. 5 Steps has an exceptionally high (1:8) teacher to student ratio. Students learn differently. Our child psychologists, individualized support and small classes determine the success of our students.
5. Attractive fees. No deposits. No hidden fees. Monthly payments.
5 Steps students get the best of international education with the state-of-the-art comprehensive curriculum uniquely designed to cater to each individual child's needs and allowing students to successfully transition to any other school or to be admitted to leading universities anywhere in the world.
Cutting edge technology is fully integrated into the curriculum at every grade level with 1:1 iPads for students.
Our goal is to instill an enthusiasm for lifelong learning and to prepare students for the challenges which lay ahead. They are encouraged to build on their natural curiosity and develop the ability to self-learn and to cultivate strong communication skills in a world-class learning environment of mutual respect.
We teach students the value of resilience, combined with high social, moral and ethical standards, to help them grow into independent, self-confident, caring, knowledgeable and principled people, well-equipped to face challenges of the 21st century.
We pride ourselves on being a school of the future, offering the best educational experience with fastest results.
Address: 143 East Coast Road, Singapore 428833
Tel: 8655-0005 (TEXT NOW!)
Email: info@5steps.academy
Web: www.5steps.academy
Astor International School

Astor International School is a boutique international primary school in Singapore that provides education for children 5 to 12 years old (Years 1-7). Founded in 2019, Astor aims to provide quality, affordable education in a nurturing environment that develops life-long learners with a passion for knowledge.
Individual Approach
Astor is a single-stream primary school with a maximum of 18 students per class. Your child will benefit from individual attention and a low teacher-student ratio that allows teachers to offer personalised education and to adjust lessons to students' needs.
Effective Curriculum
Our curriculum is based on International Primary Curriculum (IPC), British English and Singapore Math. Our enquiry-based teaching methods benefit children by promoting curiosity and engagement and deepening comprehension.
Flexibility
Astor concentrates its core curriculum into a four-hour period and allows you to customise the rest of the day to suit your family and your child. Each school day, students can leave school at 1pm, stay for lunch and/or attend one of our many ECAs in areas like art, music, drama, sports, foreign languages and many more. The fees for our ECAs are flexible too. You can pay for them per term for a single class or purchase a full-week ECA package with all classes included.
Central Location
Our cozy campus at Tanglin provides the perfect environment for your child to enjoy their learning journey. Besides the spacious, naturally-lit classrooms, we have a library, an arts and craft room, two outdoor playgrounds and an indoor play space.

School Fee Plans:
Flexi fees $14,900 a year
Make your own timetable! You can choose ECAs on certain days, or none at all (ECAs are paid separately each term).
Fixed fees $18,500 a year
Stay until 3pm every day! ECAs five days a week are included in the fee. You can choose which ECAs to attend.
Book a tour at www.astor.edu.sg/book
Website: www.astor.edu.sg
Phone number: +65 69745700
Whatsapp: +65 90471066
E-mail: hello@astor.edu.sg
Address: 1 Kay Siang road #05-01/02 Singapore 248922
Chatsworth International School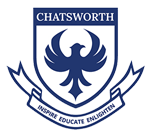 Chatsworth International School is a diverse and internationally minded school that caters to students of approximately 50 nationalities from Kindergarten to Year 13 (Grade 12). As an IB world school, we offer the International Baccalaureate (IB) Primary Years Programme, Middle Years Programme and Diploma Programme curriculum to students. Since its establishment in 1995, Chatsworth has built and maintained a small school ethos and has upheld our endeavour to provide high quality international education at an exceptional value. The school is located in Bukit Timah, surrounded by Singapore's only tropical rainforest.
Holistic Education with a Difference
At Chatsworth, holistic education means creating an environment that cultivates character development and personal learning. Highly qualified and dedicated teachers that represent about 20 nationalities offer a truly international education to our students. Our learning technologies are progressive and grounded in 21st Century learning: we are an Apple and Google school with a 1:1 laptop programme running from Year 3 upwards and iPads and Chromebooks in younger years.

The Chatsworth community is active within Singapore and other global organisations striving to make a difference in the world around them. Through service action and community programmes, the students develop holistically and learn to be socially responsible people.
Chatsworth graduates have achieved excellent results in their IB Diploma and consistently scores well above the world average year-on-year. In 2022, the school average is 39 points and for three consecutive years from 2019 to 2021, the school average is 36 points. The school is honoured to clinch several awards in the HoneyKids Singapore Education Awards 2022 including Gold in the categories of Best Innovative Learning Environment, School Where Everybody Knows Your Name and Entrepreneurship in Education Award as well as Silver in the Student Wellbeing Award. Chatsworth has also won the Best IB School Award at the inaugural WhichSchoolAdvisor (Singapore) Best Schools Award 2022.
Contact Admissions and find out how your child can benefit from a Chatsworth education.
Chatsworth International School
72 Bukit Tinggi Road Singapore 289760
Tel: +65 6463 3201 Fax: +65 6463 3202
Email: admissions.bt@chatsworth.com.sg
Website: www.chatsworth.com.sg
Dover Court International School

Founded in 1972, Dover Court International School is an inclusive British international school in Singapore. We offer a broad, balanced and differentiated programme operating within the framework of the English National Curriculum. We are passionate about how children learn and committed to ensuring that the aspirations and potential of every student are fostered and nurtured. DCIS is part of Nord Anglia Education and benefits from the opportunities gained from being part of a family of over 70 schools worldwide. We welcome students from 3 to 18 years old, from Nursery to Year 13.
DCIS starts in the Lower Primary School with the Nursery and Reception years, where we provide structured learning through play. Children then progress through Key Stages 1 and 2, following a well-planned and tested programme of study in a range of core and extension subjects. Through the International Primary Curriculum we are able to teach the National Curriculum in a thematic way.

Our Secondary School offers a balanced educational programme that spans across humanities, mathematics, arts, languages and sciences, based on the English National Curriculum. In Key Stage 4 students sit examinations, earning iGCSE qualifications. Our Sixth Form offers the International Baccalaureate Diploma Programme and the International BTEC Diploma Levels 2 and 3 in Business.
Students who do not speak English as their first language can access additional support through our English as an Additional Language (EAL) programme up to, and including, Year 9. English levels are measured by using assessments that link to the CEFR (Common European Framework of Reference for Languages) so that we can best meet the needs of each student.

Our Department of Supportive Education provides an environment where students of all abilities flourish. It is our mission to nurture the potential of every single student in a dynamic and challenging learning environment. At DCIS, academic success is as important as all-round development and we try to live up to our motto every day. Nurturing Ambition – Celebrating Diversity.
Come and visit our campus and learn more about our programmes from our Admissions Office who can be contacted at:
+65 6775 7664
Dulwich College (Singapore)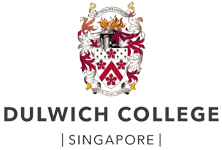 Engaged and passionate students, highly experienced teachers and state-of-the-art facilities are the foundations of Dulwich College (Singapore). The College is academically selective and provides a wellrounded education founded on academic rigour complemented by rich co-curricular programmes. Dulwich College (Singapore) comprises more than 2,400 students and over 50 nationalities from toddlers (age 2) to Year 13 (age 18).
As an internationally minded school we believe in the importance of our young people acquiring confidence and competence in languages other than English. We offer a Dual Language programme in English and Mandarin for students from 2 to 7 years of age and daily Mandarin classes, streamed according to ability from the age of 7.
We provide a wide variety of learning opportunities in sports, music and creative arts. Our College has a strong tradition of competitive sport and offers an inclusive sports programme. All our students are encouraged to play sport whether it is competitive or recreational. Music is an integral part of the curriculum up to Year 9 and each student is taught to play an instrument. Exploring the Creative Arts provides a valuable opportunity for students to gain insight into various cultures across time periods and also to develop and demonstrate skills of creativity, collaboration and communication.
Our state of the art Performing Arts Centre provides an exceptional standard of facilities for our students featuring a 750 seat professional theatre, art/technology areas, music suites, black box theatres and a seven-stationed dining hall; all within a carefully considered environment designed to provide the best possible opportunities for teaching and learning.
In line with our mission of "One Family of Schools", we pride ourselves on being a new type of school, offering a new educational experience to our students across campuses and borders.

For more information, please get in touch with our Admissions Team, call (65) 6890 1003, email admissions@dulwich-singapore.edu.sg or visit singapore.dulwich.org
Dulwich College (Singapore),
71 Bukit Batok West Avenue 8
Singapore, 658966
EtonHouse International School

EtonHouse International School is an IB World School for children aged 18 months to 18 years, offering the IBPYP, IGCSE, and IBDP aligned with the English National Curriculum. We have ten pre-schools islandwide and four international schools at Broadrick (East Coast), Orchard, Sentosa and Thomson.
We are a school where every child is respected, and their uniqueness celebrated. Because of our boutique campuses and rich student-teacher ratio, each child receives a highly personalised education that helps them grow and flourish in their own right. Every teacher knows every child, and we grow as a family.

Our child-centred inquiry-based learning focuses on empowering children to become independent and self-motivated learners, critical thinkers and problem-solvers, with the confidence to make a difference. We also place a strong emphasis on social-emotional learning.
Our well-regarded language programmes have nurtured many fluent bilingual speakers, including non-native Mandarin speakers. In the recent Youth Chinese Test, EtonHouse Broadrick's Bilingual Immersion Programme students achieved a 100% passing rate, with 30% of them attaining full marks!
EtonHouse offers different tracks in bilingual education to acquire proficiency in English and Mandarin. Parents looking for intensive Mandarin language education can choose the 100% Mandarin Immersion Programme at Zhonghua, Vanda, Robertson Walk and Mountbatten 718 Pre-Schools. At primary, they can select the Bilingual Immersion Programme at EtonHouse Broadrick which offers IBPYP with extensive Mandarin exposure.
Beyond Mandarin, we offer Japanese, Hindi, Tamil, Malay and Spanish languages at selected campuses. Our EAL and intensive EAL lessons have helped non-native English speakers gain fluency in the language.

EtonHouse International School is part of EtonHouse International Education Group headquartered in Singapore and trusted by parents globally for over two decades. Established in 1995, we have grown into a multi-brand international education group with 120 schools and over 20,000 students globally. We also operate the affordable Middleton International School that offers the IPC, IGCSE and A-Levels learning pathway.
To learn more about our educational offering, contact us today!
EtonHouse International Schools
Locations: School Locations
Website: www.etonhouse.edu.sg
Book a tour: Book a Tour
Email: enquiry@etonhouse.com.sg
Tel: 6746 3333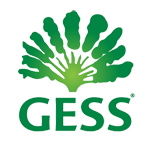 GESS is a well-established international school in Singapore catering to students from 2 years to 18 years. GESS has strong European foundations and believes in developing confident, forward-looking students through a celebration of respect, openness and inclusiveness.
Two Curriculum Options
You can choose between the IB Programme or the German national curriculum. We are one of the few international schools in Singapore offering the full-fledged IB programme (PYP to DP).
A Purpose-Built Campus
We have a state-of-the-art campus on Dairy Farm Lane surrounded by the greenery of Bukit Timah Nature Reserve. From an Olympic-sized swimming pool, black box theatre, visual arts studios, design and technology labs, to cooking labs, our campus has a wide range of facilities to support every student's interests, talents and dreams.
Home Away from Home
We have over 45 years of experience in educating third culture kids, and have a culturally diverse and experienced body of staff who are sensitive to the socio-emotional and educational needs of the students. As a not-for-profit community school, we also create a safe and comforting space that gives our students of over 60 nationalities a sense of belonging and rootedness.
Your Mother Tongue Matters to Us
We believe in enabling our students to maintain their connection to their mother tongue languages. To this end, we have the Language Enrichment Programme in Primary School, Dutch Mother Tongue Programme, Danish Diploma Programme and Mother Tongue Support Programme.
"A good school with IB program, mixed cultures and many activities for students to learn and to interact with the others. Most teachers are great, well prepared and keen to support individual needs for growing students." - Lina Huang, Mother of IB Student
GESS – International School
2 Dairy Farm Lane, Singapore 677621
Tel: 6469 1131
Email: admissions@gess.sg
Website: www.gess.sg
GIG International School

GIG International School, Singapore is amongst Singapore's leading international schools.
In today's fast-paced world where knowledge and information are developing rapidly, it is imperative to stay relevant and connected to not just the changes in education but the world. With our transformative, proprietary 4Q learning framework, we are nurturing a new generation of global citizens, inculcating in them the spirit of enquiry, innovation, entrepreneurship, and a solid eco-consciousness.

Our emphasis is on producing lifelong learners our academic curriculum designed based on best practices from Cambridge & International Baccalaureate (IB) helps our students exceed their potential by igniting the curiosity in their minds and guiding
Small class size at GIGIS ensures active and focused learning, allowing teachers to gain insights into each child's individual development. We are also committed to providing a safe environment for our students and our unique 5C Safety Protocol is designed for unmatched security in all aspects be it Physical, Visual, Digital, Data or Emotional security, ensuring that all children feel comfortable, secure, and happy at school.

Our proprietary "4Quadrant" approach hones social and cognitive skills, develops positive attitudes, and values and creates sustainable solutions to make every child a future-ready global citizen.
GIGIS and its group schools operates in Oman, India in addition to Singapore to deliver international benchmarks of education, leading its students to the next level with compassion, creativity and a high work and moral ethic. An accessible and affordable, world-class institution, it partners with you to take your child from strength to strength.
Website: www.gigis.edu.sg
Email: admissions@gigis.edu.sg
Contact: +65 63231220, 92999011
Address: MDIS building, 190 Changi Road, Level 3, Singapore 419974
Integrated International School (IIS)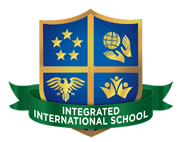 Redefining success is not just our motto, but a living reality for each individual's journey at IIS. Our school teaches students the importance of self-belief, confidence, individuality and above all else happiness so that they can pave the way for their own journey of success. We take great pride in providing an inclusive environment, with two educational approaches: mainstream and supported learning.
At IIS, we offer unique facilities, such as our interactive multi-sensory Ocean Snoezelen room. While our enviable high teacher-to-student ratio and dedicated in-house support services also make it possible for us to tailor our teaching to accommodate students with different learning styles or even learning difficulties.
Inclusive learning environment
When you walk through the doors of IIS, you'll discover a safe, nurturing sanctuary for students, parents and families as they join our integrated community. Our students are nurtured in a caring and stimulating setting, where they can develop positive, caring and honest relationships. They will feel loved, respected, an important part of our school community.
If any student is struggling academically, behaviourally, emotionally or socially, our teachers are highly trained to identify when a child needs additional support. The big advantage of our smaller class sizes is that it allows for teachers to prepare and apply the appropriate action needed to support our kids.
The increased one to one attention also means that teachers can immediately reassess if the learning or behavioural strategies are effective, if not, they will communicate with our support staff and work together on a new programme.
Purpose built facilities
Our uniquely designed Ocean Snoezelen sensory room is a must see! We are very proud of our "Ocean Room" - a unique multi-sensory environment that provides our students with stimulation and relaxation through the use of smell, touch, sound, colour, and light. Take time to watch the fish swim by as you listen to calming waves or play with colourful fibre optic tentacles as you discover an endless stream of mesmerizing bubbles!
You'll see one of our most popular spaces is the Occupational Therapy gym, with bright, colourful swings, cosy hammocks, climbing ladders and a slide, it's a wonderful fun space that improves students gross and fine motor skills, enhances their confidence and lets them learn through play. In addition, our in-house support staff have private suites to provide counselling, speech and naturalistic ABA therapy sessions.
Fast Facts:
Redefining Success since 2009
Curriculum – Based on the Australian syllabus
Current student body – 80+ (18 months to 16 years old)
25 nationalities and growing
Support Services – In-house Counselling, Occupational, Speech and Behavioural Therapy
High teacher-to-student ratio 1:6
Purpose-built facilities – Ocean Snoezelen Room, Occupational Therapy Gym, Private Counselling & Therapy Suites

Website: iis.edu.sg
E-mail: info@iis.edu.sg, admissions@iis.edu.sg
Tel: (65) 6235-9602 / 6466-4475
Campus: 41 Sunset Way, #01-01 Clementi Arcade, Singapore 597071
International Community School (Singapore)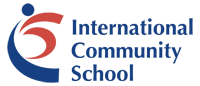 "Cultivate A Love for Learning with International Community School (Singapore)"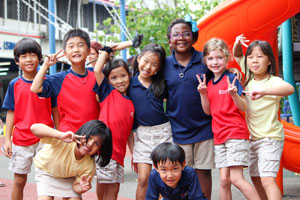 ICS (Singapore) welcomes families from diverse backgrounds and cultures seeking academic excellence, spiritual values, and a nurturing learning environment. Our comprehensive American curriculum, from Kindergarten to Grade 12, produces students who are global citizens, confident leaders, inspiring artists, competitive athletes, and passionate scholars.
Small Class Sizes
With a low student-teacher ratio, students receive personalized attention from their teachers and engage openly with them in our small class environments. Students at ICS also collaborate more closely with their peers and openly share their ideas and perspectives. Our families represent over 30 nationalities and our students are taught to embrace and respect each and every one of them.
Academic and Personal Excellence
At ICS, academic excellence is defined by the ability to perform, achieve, and excel in scholastic activities with character and integrity. We boast higher AP test scores than the US national average across the board while also requiring service learning projects for each high school student to graduate. Our students are encouraged to reach their academic goals while also developing a strong foundation in outreach and service. Not only do we offer a comprehensive breadth of AP classes, we also offer design technology and learning support offerings to help students achieve at all levels and in all interests.
Accreditation, Affiliation, and Certification
ICS is accredited by the Western Association of Schools and Colleges (WASC) and the Association of Christian Schools International (ACSI). We are also registered under the Committee for Private Education (CPE) and EduTrust.
Discover whether our school is a good fit for your child today by booking an online consultation today!
Contact Details
Address: 27A Jubilee Road, Singapore 128575
Phone: +65 6776 7435
Email: info@ics.edu.sg
Website: www.ics.edu.sg
Little Lions Preschool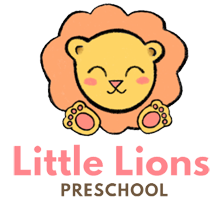 ABOUT OUR SCHOOL
We are a close-knit school that fosters holistic growth and the children's love for learning through themed projects.
Here, the children explore the world through art activities, music, material manipulation and group games! Our vision is to instill a love for school and learning in every child. Because education is a lifelong journey, our priority is to create a joyful school environment and experience. Children learn best when the love of learning is in place.
Our low teacher-child ratios ensure that your child receives the quality education they deserve.
1:4 18months - 30 months
1:6. 3/4 years
1:8. 5/6 years
Our professional, qualified and experienced staff will nurture and care for your precious little ones in a safe, clean and comfortable setting.
Our mission is to grow happy, well-balanced individuals enriched with life skills to thrive in both local and international environments.
Our dual-lingual school implements creative, fun-filled daily activities. We celebrate your child's strengths and support their development.

OUR SERVICES
We are a preschool open from 7AM to 7PM from Mondays to Fridays.
Little Lions also offers 1 week of fun classes from 830AM to 3PM for only S$350.
We also offer 2-hour classes/ after school programs. Class is only S$30 or S$100/month.
Monday - Music and Movements
Tuesday - Arts & Crafts
Wednesday - World Awareness
Thursday - Junior Engineering
Friday - Character Development
CONTACT US
Call us at 8832 9756
Email: sg@littlelions.school
Visit www.littlelions.school
73 Lucky Heights 467624
NPS International School

NPS Singapore ranks 13th in the world Global Top IB Schools. Our class of IB students have achieved impressive IB results in 2021 with an average score of 41.6. 70% of our students have scored 40 points or more with 13 students scoring a perfect 45 points. We are very pleased with the broad-based performance of the cohort! Some of our top IB diploma scorers had their foundation in our excellent early years programme.
National Public School (NPS) is the flagship brand of the pioneering group of educational institutions headquartered in Bangalore, India. The group has an enviable track record of academic excellence over six decades, nurturing 15,000 children each year in over 10 campuses. NPS International School (NPSI) Singapore, is housed in a sprawling six-acre campus at Chai Chee Lane, near Bedok, in the East Coast of Singapore.
At NPSI, we cater to the all-round development of our students and strive for academic excellence through a modern, holistic and integrated educational approach. Our goal is to mould our students into well-grounded knowledgeable individuals who will contribute to a better world, by having the right mix of Asian values and Western professional work culture.

Our programs start from Montessori/kindergarten and go right up to Grade 12 (IB, IGCSE, CBSE). Our students have gained notable recognition across various spectrums ranging from academics, Olympiads to sports, extracurricular activities and community outreach programs.
The school is committed to a child centric teaching pedagogy that incorporates the best of various learning systems. Through our comprehensive curriculum, rigorous standards and challenging assessments, students are encouraged to set high goals for themselves and work hard with the guidance of our highly-qualified and experienced international faculty. NPSI goes beyond just offering education within the classrooms. Students from Grade II go on outbound trips for up to a week, to gain new practical experiences and learn valuable life skills. We foster in our students, skills of leadership and entrepreneurship, so as to take on the challenges presented by a competitive and an ever changing globalised environment.
Contact Us:
NPS INTERNATIONAL SCHOOL
10 and 12 Chai Chee Lane,
Singapore 469021 and 469022
Phone: +65 62942400
Fax: +65 64482089
Website: www.npsinternational.com.sg
Email: register@npsinternational.edu.sg
Stamford American International School

With a goal of instilling an enthusiasm for lifelong learning and a sense of global awareness, along with building the necessary skills to prepare students for the challenges and changes which lay ahead, Stamford American International School provides a world class academic offering.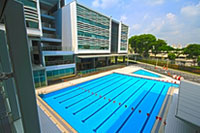 State-of-the-Art Campus
Stamford American International School's new $300 million campus facility features state-of-the-art technology and facilities establishing Stamford as a new benchmark for international schools around the world. The campus features top notch academic and athletic resources:
• Cognita iLEarn™ facility for interactive learning
• Science Wing with specialized laboratories
• High-Tech Learning Resource and Media Center
• Swimming Pools, indoor sports arena, gym, sports field, dance studio and golfing excellence center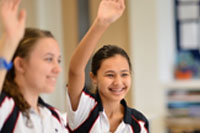 The best of American and International learning
Stamford offers two rigorous programs of learning; the International Baccalaureate (IB) Program integrated with the most rigorous US state standards (AERO). Stamford students get the best of American and international education to prepare them to live, learn and work in our increasingly globalized world.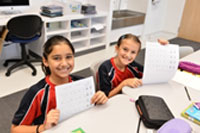 Strength in Languages
Beyond developing their English, students receive daily language lessons beginning at age 2 in Mandarin or Spanish. Daily reinforcement helps students to develop fluency in their chosen language.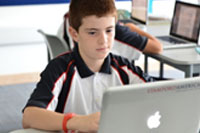 Integrated Technology
At Stamford we focus on building our students' experience and comfort with integrated technology. There are interactive Promethean boards in every classroom, a 1 to 1 iPad Program for students from Kindergarten 2 through Grade 5 and a 1 to 1 MacBook Program for our Middle School and High School students.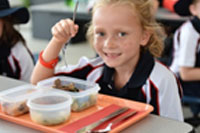 Healthy Food, Health Kids, Healthy Planet
Stamford has partnered with Celebrity Chef Emmanuel Stroobant to run the Student Café and Parent Café. Chef Stroobant strongly believes in the importance of building good eating habits from a young age by serving students healthier, fresher and more nutritious foods. The diverse menu uses organic ingredients with low GI, high quality meats and no MSG.
Internationalism
The name suggests internationalism ... a visit confirms it. Not just in the curriculum and the focus on languages, but the wide range of nationalities at Stamford. The student body represents over 40 different nationalities, a diversity that is celebrated!

Central Location
Conveniently located at 279 Upper Serangoon Road (1 Woodleigh Lane), the campus is next to the Woodleigh MRT and a short drive from most expat communities.
For more information please contact us:
admissions@sais.edu.sg
www.sais.edu.sg
+65 6602 7247

Tanglin Trust School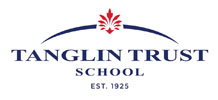 Established in 1925, Tanglin Trust School is the oldest British international school in South East Asia. Tanglin provides the English National Curriculum with an international perspective to children from 3 to 18 years in Singapore.
Tanglin is a vibrant co-educational school of 2,800 students representing over 50 nationalities and provides a unique learning environment for children from Nursery right through to Sixth Form. As a not-for-profit school, tuition fees are devoted to the provision of an outstanding education.
As the only school in Singapore to offer A Levels or the IB Diploma in Sixth Form, all of Tanglin's Sixth Formers study a programme that is tailored both to the subjects they are passionate about and to the style of learning that most suits them, ensuring they thrive and flourish.
Tanglin has an excellent academic reputation. Students' examination results consistently surpass Singapore and global averages, with around 95% of graduates typically receiving their first or second choice university, which are among the best in the world.
Tanglin is inspected every year within the British Schools Overseas (BSO) framework, recognised by Ofsted. All three schools have been awarded 'Outstanding', the highest possible grade in their latest inspections (2017, 2018 and 2019).
Drawing on professional and dynamic staff, Tanglin aims to nurture students to achieve their intellectual, spiritual, cultural, social and physical goals. We strive to make every individual feel valued, happy and successful. Responsibility, enthusiasm and participation are actively encouraged, and integrity is prized. Working together in a safe, caring yet stimulating environment, we set high expectations whilst offering strong support, resulting in a community of lifelong learners who can contribute with confidence to our world.
Tanglin encourages both broad participation and the achievement of excellence in the arts, sport, outdoor education and co-curricular activities.
Over 140 teams compete in 17 different sports each year, both in Singapore and the wider region. Exceptional sporting facilities enable students to participate in a wide range of competitive and non-competitive events.
Tanglin has a thriving and energetic Arts programme which plays an important part in school life. Students develop their skills in art, design, drama, music, and film-making, facilitating creative, social and intellectual development. Nearly 25% of students participate in a Music co-curricular activity. Throughout the year, there are many opportunities for students to participate in high-quality ensembles, recitals, performances and exhibitions.
Tanglin students are also encouraged to contribute actively to the local community, support service projects and participate in a wide variety of extra-curricular pursuits that stimulate and broaden student experience. These include 80 outdoor education trips, the International Duke of Edinburgh (DofE) Award, and the Creativity, Activity, Service (CAS) programme.
"I am beyond thankful that Tanglin has encouraged me to develop as a person, gain a wealth of knowledge both inside and outside the classroom, nurtured me every step of the way and given me unforgettable memories I will treasure forever." Meghan, Former Head Girl 2018/19
What the inspectors say:
"Tanglin pupils talk with passion about their school because it is special. They say it makes them feel happy and valued, not just for what they can do, but for who they are." Junior School Inspection 2019
"A rich and diverse curriculum provides outstanding learning across the school. Leaders are relentless in their ambition to offer pupils not only breadth but also depth in their learning. As a result, stimulating opportunities are built into everyday lessons for all pupils." Infant School Inspection 2018
"The teachers' enthusiasm for learning is often infectious, leading to students seeing learning as a highly worthwhile and enjoyable process; students are highly motivated to succeed." Senior School Inspection 2017
Location:
Located on Portsdown Road, Tanglin Trust School is approximately 15-minute drive from the city centre. The School is positioned within Singapore's 'one-north' high technology cluster of biomedical sciences, ICT and media industries and amongst the heritage and nature areas of Rochester Park and the Wessex Estate.
We are looking forward to the planned opening of our new state-of-the-art building, providing a 50m swimming pool, physio and fitness centre, gymnastics hall, a music school, training kitchen, CPD centre and more.

Address: 95 Portsdown Road, Singapore 139299
Phone: +65 6778 0771
Fax: +65 6777 5862
Email: admissions@tts.edu.sg
Website: www.tts.edu.sg
The Grange Institution (Primary School) - The Grange International Preschool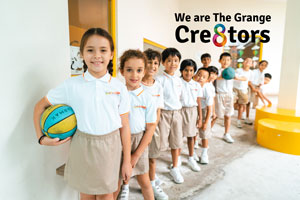 Learning and the Learner is at the heart of all curricular and co-curricular decisions at The Grange. The Grange is designed to be a small, reasonably-priced international school that caters to overseas families living in Singapore. This boutique school appeals to parents who want a child-centered, culturally diverse and green learning environment in a welcoming school setting.
Future-Focused Curriculum
The Grange Institution (TGI) adopts an innovative and future-focused approach to learning. As the only school in Singapore to deliver both the International Primary Curriculum (IPC) and Cambridge International Primary Curriculum, the school offers a balanced blend of both rigorous structured subject learning and inquiry-based thematic learning. Their balanced and holistic international education also includes Personal, Social & Physical Education (PSPE), Music, Art and Technology/Coding. Driving the school's curriculum is their unique Cre8tors-in-Action© educational philosophy. This is the DNA of the "Grange Kids", whom the school envisions becoming "creators" with 8 core competencies that will prepare them for to become effective global citizens. TGI is one of the first schools globally to offer learning experiences through creating proprietary virtual reality and augmented reality content for several IPC units of learning.
Nurturing Global Citizens
The Grange International Preschool (TGIP) is a new and affiliated preschool section of TGI. This new preschool adopts the International Early Years Curriculum (IEYC) with a focus on play-based international curriculum to provide a holistic, future-focused education. TGIP's curriculum is supported by our unique Young CREATORS© educational philosophy aimed at developing junior "Grange Kids" into global citizens. Enjoying the lush, green environment, students get the opportunity to appreciate, understand and respect their natural surroundings. This includes an eco-garden and farm that includes over a 100 varieties of organic fruit and vegetable plots, and edible flowers.
449 Yio Chu Kang Road
Tel: 6817 3630
Websites: thegrange.edu.sg | preschool.thegrange.edu.sg
Email: enquiry@thegrange.edu.sg
Preschools
GESS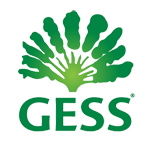 More than just a school, the GESS Preschool is a warm and supportive community of diverse learners ranging from 18 months to 5 years of age.
Our View of Your Child
At GESS, we believe that every child is a powerful individual with an innate desire to learn about the world and has the natural potential to explore and develop this understanding in their own ways. We focus our effort on promoting this desire further.
Respectful and Responsive Educators
Our Preschool educators are qualified teachers from all around the world. They are dedicated to supporting your child as they make sense of the world around them, develop a self-identity and grow as a learner and a global citizen. Our educators listen to children to identify their interests and needs, and respond with prompts, activities and suggestions for learner-intiated exploration.
Learning Spaces That Bring the World to Your Child
Our learning spaces provide a safe and comfortable environment for young children to uninhibitedly open themselves up to learning. The spaces are designed to help children with cognitive, physical and creative growth and include sensory gardens, light ateliers, art rooms, cooking spaces, outdoor playgrounds and so much more.
Language Exposure
Each child receives instruction in two languages (English and German) at varying points of the day. This helps them become powerful communicators in an increasingly globalising world.
A Robust Curriculum
Our Preschool curriculum is built on the IB Primary Years Programme (PYP). Your child will be exposed to an inquiry-based learning environment with focus on language, mathematical, scientific, artistic, and physical disciplines. Through inquiry, children will construct a developmentally appropriate understanding of their world.

"Before our eldest started at GESS, going to school was a nightmare for all of us…As soon as he joined GESS, all of this stopped. His teachers understood and respected his nature. They gave him the time and space he needed, even if that meant that he sat in the reading corner while everyone else was engaged in a group activity. They met with me regularly, always reassuring me that they had Luca's best interests in mind." – Leila Boukarim, Mother of 2 children who attended the GESS Preschool
GESS
2 Dairy Farm Lane, Singapore 677621
Tel: 6469 1131
Email: admissions@gess.sg
Website: www.gess.sg
Little Tykes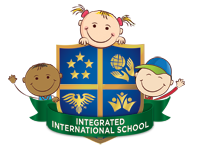 If you believe in the power of play, then Little Tykes is perfect for your toddler.
Welcome to Little Tykes, a boutique drop-off toddler programme with the refreshing philosophy of letting kids simply be kids! The Reggio Emilia inspired programme for those aged 18 months to 3.5 years was adopted by the Integrated International School's very own Founding Principal, Dr. Vanessa von Auer.
Our Little Tykes will enjoy their days learning through play whether it be in our bright airy classroom or exploring our green outdoor space. Our facilities include, the outdoor recreational area, enchanted tee-pee and sandpit, herb garden, outdoor music wall plus mini-race track! The kiddos will have the opportunity to explore our unique interactive multi-sensory Ocean Snoezelen room, the indoor jungle gym, watch the fish in our fantastic Amazonian aquarium or they can snuggle down in our story time corner.
Our terrific teachers are qualified in Early Childhood Education and bring regional and global experience with them. We provide a 1:4 teacher-to-student ratio to ensure our little ones' needs are always met.
In addition, we teach Chinese while taking a fun creative approach. Our dedicated teachers communicate closely with parents through an online platform, where teachers share their child's progress, daily photos, updates and upcoming activities.
To enhance the home away from home feel, Little Tykes is based out of IIS's bright new campus on Sunset Way nestled in leafy Clementi, in a loving, bright, enriching and safe play atelier.
School hours – 8:30am to 12:30pm (Flexible 2/3/5 day options)
School year dates – Beginning in January through to December (Enrolments accepted all-year round)
Ages – 18 months to 3.5 years
Class sizes – 1:4 teacher to student ratio

Learn more about Little Tykes
To explore how a Little Tykes experience will provide your children with fun, stimulating and meaningful learning opportunities, please contact us +65 6466 4475 and email us at admissions@iis.edu.sg.
Address: 41 Sunset Way, #01-01 Clementi Arcade, Singapore 597071
Tel: +65 6466 4475
Email: admissions@iis.edu.sg
Website: www.littletykes.sg
International Schools featured:
5 Steps Academy
Astor International School
Camberley Pre-school
Chatsworth International School
Dover Court International School
Dulwich College (Singapore)
EtonHouse International School
GESS – International School
GIG International School
Integrated International School
International Community School
Little Lions Preschool
Little Tykes
NPS International School
Tanglin Trust School
The Grange International School
International School Curricula
When Singaporeans hear the words 'international school', two things typically spring to mind—firstly, that these schools are primarily attended by the children of foreign nationals who are currently living and working in the country, and secondly, that these schools charge astronomically high school fees, compared to the local institutions.
In reality, however, an international school is not necessarily defined by either. Instead, such schools are places of learning where students either follow a national curriculum that is different from the country where the school is located, or an international curriculum that is widely accepted around the world. While such schools mainly cater to the children of expatriates working in the country, some local students also enrol in these institutions for various reasons. For example, they may find that the curriculum offered by the international school is better suited to their learning needs or more in line with their plans to further their studies abroad. They may even wish to attend international schools as these may teach in different language mediums.
While each curriculum has its own advantages, some remain more commonly taught than others. In Singapore's international schools, there are three main curricula which use English as their main medium of instruction.
English National Curriculum
Like many Commonwealth countries, Singapore's public education system was initially modelled on the British system. However, owing to differences between the two education systems that have developed over the years, the Singapore-Cambridge GCE Ordinary Level examinations was officially de-linked from the British GCSE examinations in 2006. Today, the GCE O-Level examinations in Singapore are recognised as the equivalent of the International General Certificate of Secondary Education (IGCSE), and taken by the majority of secondary school students in public schools. Secondary students in international schools which follow the English curriculum, on the other hand, are more likely sit for the IGCSE which is a qualification provided by Cambridge International Examinations (CIE). Students between 16 and 18 go on to take the CIE's GCE Advanced Subsidiary (AS) or Advanced (A) Levels.
US-style curricula
Unlike many other countries which have a national curriculum in place, education policy varies widely in America from state to state. International schools which offer a 'US-style' or 'US-based' curricula tend to focus on a generalised education rather than a specialised one, allowing students the freedom to learn from multiple disciplines before they enter higher education. At these schools, students will graduate with a high school diploma if they meet certain criteria. Some international schools encourage students to take Advanced Placement (AP) or International Baccalaureate (IB) courses while they're studying to get their high school diploma, as these college-level courses can help them to prepare for higher education. Universities in America may even provide additional course credit or admit students based on the strength of their results in these courses.
International Baccalaureate (IB)
In Singapore, international schools offer three out the four available IB programmes: the Primary Years Programme (PYP), Middle Years Programme (MYP), and Diploma Programme (IBDP). In general, an IB education prepares students to be world citizens and offers a holistic education for students between the ages of 3 and 19. In terms of assessment, students in the PYP and MYP complete tests carried out internally by the teachers at the school, while students graduate from the IBDP with a diploma that is widely accepted internationally at institutions of higher learning.

For School Operators

If you would like to advertise your school with us, click HERE