Movers & Transportation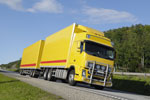 In this page you can find all about Professional Movers, International Relocation Services, Storage Services and others.

Please contact us to add your services to this directory.
Forklifts
Singapore Forklifts
Singapore Forklifts is a one-stop provider for all your forklift-related needs. We are a leading supplier of forklifts in Singapore with over few decades of experience in the industry.
To deliver an optimal experience, our forklifts are well-maintained and extensively serviced. Additionally, they are also fitted with the necessary safety components to protect the user from any potential injuries.
We provide our customers with flexible rental solutions at highly competitive rates. Our rental services include:
On top of that, we also provide used forklifts for sale in Singapore. Some brands we carry include:
Nissan
Mitsubishi
Toyota
Manitou
Whether you are looking to rent or purchase a forklift, we have got you covered.
Contact us today to find out how we can assist you!
Mobile: +65 6714 6706
Email: sales@singaporeforklifts.com
Website: www.singaporeforklifts.com
Facebook: facebook.com/singaporeforklifts
International Relocation
ASTA Projects (S) Pte Ltd - International and local moving services
Address: 7500A Beach Road #07-310 Singapore 199591
Office: (65) 6891 2812 Fax: (65) 6891 0119

Services:
Household Relocation (International)
Office Relocation (International / Domestic)
Factory Relocation (International / Domestic)
Shop House & Road Shows Supportss
Relocation into Singapore
ASTA Projects (S) Pte Ltd - A government registered & certified logistics company for international and local moving services, with 43 worldwide destination agents & over 20 years of logistics experience.
Local Movers
ASI Movers
Movers Singapore
Movers Singapore aims to provide "Hassle-Free" moving services to meet your local and international moving needs. Whether you are moving house, moving office, moving furniture, moving boxes, moving piano or simply just need packing services, we are here to provide the best moving experience for you. Our objective is to create personal attention for every move. We discuss and plan the move meticulously with you.
Not only you will have no regrets engaging our skilled movers, you will be impressed with their wealth of moving experience. We cater to clients' needs for every move in order to make their move as painless and enjoyable as possible. We provide competitive pricing without compromising on quality of move. You can be assured that our best movers and packers are assigned to move your belongings. Let our movers and packers do the necessary work of shifting your office or house. Let our storage facilities keep your belonging temporarily. Contact us now for a non-obligatory fee quote.
Movers Singapore - A Moving and Moving Services Resource Website
Movers Singapore is one of Singapore's most informative website on moving and moving services. Whether you are looking for a mover for your impending home relocation or simply searching the web for moving and packing tips, you will find much of the information you need on their site.
Affordable Moving Services
The following are the moving services they provide through their website:
Disposal
Informative Moving Blog
Moving services aside, their blog is another reason for visiting their site. There you will find lots of informative tips on moving including the following:
Moving out of Singapore Checklist
Parties to Inform whenever you Move
How to Manage the Human Aspect of an Office Move
For those planning to move, this is the website you will want to visit.
Omni Global Pte Ltd - Lorry Rental With Driver
Address: 21 Bukit Batok Crescent, Wcega Tower #09-73, Singapore 658065
Phone: 6898 4994 or 9475 1494
Email: sales@lorryrentalwithdriver.com
Website: www.lorryrentalwithdriver.com
Omni Global Pte Ltd's mission is to provide customer-focused and cost-efficient lorry transportation. Our lorry drivers are all certified to drive a lorry safely and professionally.
Regardless of your unique transportation and moving needs, we have the experience to find the right solutions for you.
Aside from lorry rentals with drivers, we also provide logistical services. Our range of services include:
10ft lorry rental with driver
14ft lorry (2 ton) rental with driver
24ft lorry (6 ton) rental with driver
24ft lorry (9 ton) rental with driver
Food catering truck rental with driver
Refrigerated truck rental with driver
Forklift rental with driver
Vehicle rental
Warehouse storage
3PL services
Contact us today to request a quotation!
Pro Services & Transport - Resident, office, piano, safe box removals
Address: 10 Anson Road #15-14 International Plaza Singapore 079903
Tel: (65) 6758 8915 Fax: (65) 6759 9215
RentALorry
Rentalorry is a one stop portal for you to find all your transportation and logistics needs. We have been in the logistic business for several years and we provide one of the lowest prices in Singapore for delivery and rental services. From passenger van rentals, to one-way transport services, find them all here at Rentalorry.
Services Available:
Vehicle Rentals and Leasing
One Way Transport
Through our extensive networks and partnerships, we have access to a wide range of vehicles. This means that you will definitely be able to find whatever you require at Rentalorry.
Types of Vehicles Available for Leasing and Transport Include:
Contact us now if you have any queries or want a quotation!
Mobile: 91255088
Email: sales@rentalorrysingapore.com
Website: https://rentalorrysingapore.com/
Facebook: RentALorry Facebook Page
Self-Storage
Big Orange Self Storage and Warehouse Solutions Singapore
Big Orange is here to make self storage simpler, more convenient, flexible and totally secure for you. We give you more space to improve and simplify your life. If this is what you are looking for you're in the right place.

Provides warehouse, self storage, mini storage and space management solutions in locations around Singapore and Hong Kong. Our Self Storage facilities in Singapore and Hong Kong provide secure storage space and transport solutions to help you move into our facility.
Address: 74B Tras Street Singapore 079013
Contact No.: (65) 6324 1946
Hotline: 1800 244 6726

Email: sales@Bigorange.com.sg
Website: www.bigorange.com.sg
For Merchants

If you would like to advertise your products or services, please contact us
Re: Just learnt about a ballooned15 year old CC debt!


Leaving well enough alone is a potential strategy - especially if you aren't planning to stay long and don't need any credit/loans. Also, I wouldn't be surprised if .....



Posted in Staying, Living in Singapore
Re: Just learnt about a ballooned15 year old CC debt!





Do you live in Singapore? I wonder what would happen if you just left it alone and never addressed it at .....



Posted in Staying, Living in Singapore
Re: Just learnt about a ballooned15 year old CC debt!



I have a similar situation from 2014, just checked my credit file and about $8k has ballooned to over .....



Posted in Staying, Living in Singapore