Movers & Transportation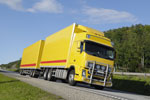 In this page you can find all about Professional Movers, International Relocation Services, Storage Services and others.

Please contact us to add your services to this directory.
Car Shipping Services
Autoshippers: International Car Shipping Services to and from the UK

Importing a car into Singapore from Overseas?
Autoshippers have been providing car shipping services for over 20 years. Our specialist team can advise you of the current procedures for importing cars into Singapore. We ship automobiles, cars, trucks and buses to over 6500 worldwide destinations and our experienced team can give you all the information you need to ensure a safe and compliant way to ship your car overseas.
We offer 3 types of shipping services to suit your vehicle and budget.
Shared Container Services.
Using our unique RRak service we can load 4 x standard salon cars into 1 x 40ft container which offers great savings on your shipping costs. Our shared container services leave the UK on guaranteed weekly sailings direct to Singapore with port to port transit time of only 24 days.
Roll on Roll Off.
Your car is simply driven on to the ship and safely secured underdeck. These specialised Ro-Ro ships sail from Southampton every 14 days.
Sole us 20ft or 40ft Container.
For those expensive and classic cars you can take advantage of booking your own container on direct weekly sailings from the UK to Singapore. A 20ft. container will have ample spare room to ship up to 8.00 cubic meters of additional spares or personal effects. With a 40ft container you can load 2 vehicles and spares or personal goods
"Know before you Go" It is important to ensure you comply with the current stringent customs regulations and the costs involved, before you ship your vehicle. Please check the important link below for further information on shipping costs, duty, taxes and the necessary procedures and fees to import your car into Singapore.
Call us: 000 44 1178928123
Email us: tom@shipit.co.uk
Website: www.autoshippers.co.uk
Information and Shipping Costs: Shipping a car from the UK to Singapore
International Relocation
1st Move International Removals Company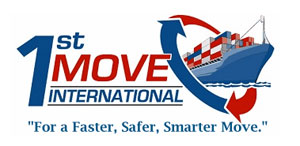 Looking for the safest way to ship your personal goods to Singapore?
1st Move International Removals Company having been shipping household goods and personal effects to Singapore for over 20 years. We offer a unique palletising service to ensure the maximum safety and security for each and every move.
Weekly shipping direct from the UK to Singapore
Our shared container services leave the UK on guaranteed weekly sailings direct and with port to port transit time of only 24 days this makes us the fastest mover of household goods in the UK.
Professional Packing
All goods are prepacked then secured to their own dedicated pallets. Each pallet is further heat treat shrink-wrapped and security sealed. Perfect packing for a safer move abroad.
Smarter Billing
Your move can now be measured EXACTLY to ensure you are paying for the exact volume. No guessing! This truly makes for a Faster, Safer, and Smarter move abroad.
At 1st Move International Removals we also offer regular car shipping services from the UK so if you are looking to ship your car please contact us for a competitive quote with regular sailings direct from the UK.
Call us: 000 44 1178928123
Email us: tom@shipit.co.uk
Send us an enquiry: www.shipit.co.uk/contact-us
Visit our website: www.shipit.co.uk
ASTA Projects (S) Pte Ltd - International and local moving services
Address: 7500A Beach Road #07-310 Singapore 199591
Office: (65) 6891 2812 Fax: (65) 6891 0119

Services:
Household Relocation (International)
Office Relocation (International / Domestic)
Factory Relocation (International / Domestic)
Shop House & Road Shows Supportss
Relocation into Singapore
ASTA Projects (S) Pte Ltd - A government registered & certified logistics company for international and local moving services, with 43 worldwide destination agents & over 20 years of logistics experience.
Masterpiece (Meisterwerks Pte Ltd) - International Moving Specialist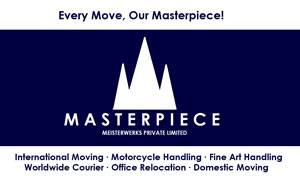 Let Masterpiece take care of your moves – contact us for a free moving quote:
Call us: +65 6636 0330
Email us: info@meisterwerks.net
Send us an enquiry: http://www.meisterwerks.net/contact-us
Visit our website: http://www.meisterwerks.net
Our address: 81 Ubi Avenue 4, UB. 1, #03-30, Singapore 408830
Every Move, Our Masterpiece!
Masterpiece has over 30 years of veteran experience in providing international moving services to our customers. As a reliable and trusted international mover, we believe in providing the best customer service for their customised moving needs with our responsible and experienced movers. We want to help our customers by ensuring a stress-free and happy move for our customers!
At Masterpiece, we specialise in:
International Moving Services
Motorcycle Handling Services
Fine Art Handling Services
Worldwide Courier Services
Office Relocation Services
Domestic Moving Services
Benefits of engaging Masterpiece as your trusted moving partner:
1. Enjoy our comprehensive consultation
We take on a comprehensive consultative role for you, guiding you through the procedures of your move, providing you useful advice to making your transition easy and fuss-free. Masterpiece is committed to making your move happy and stress-free.
2. Professional and experienced movers
Just let our team of movers know what you need to bring, without you having to lift your finger or strain your backs to pack your shipment. Our customers enjoy a peace of mind when they engage Masterpiece as their international mover.
3. Global connectivity, where ever you need to go
Masterpiece has a strong and reliable network of international partners around the world, and we can connect you to where ever you need to move to. We will be your single point of contact, and we will take care of all the liaising and co-ordinating required to make your transition smooth.

Local Movers
AE Logistics - Home / House Movers & Packers Services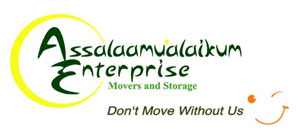 AE Logistics is a leading Moving and Storage company in Singapore.
We provide full package Moving for local and West Malaysia with professional packing and budget Storage facilities where clients can store goods at a budget rate.
We have more than two decades of experience and our rates are at an affordable price guaranteed!
We were featured on News Papers and have attained a few awards & certification.
We have more than 10k followers on Facebook.
We are Singapore's Expat favorite Mover!
Our clients range from:
HDB residents, Condo residents, Celebrities and Footballers, reputable people such as; Datuks and CEOs, Private sector and Public sector organisations and companies, Schools, Embassies. And our list of clientele goes on.
We're known for our top-notch service with affordable price.
Check out our Slogan #DontMoveWithoutUs
For more information, please visit us at:
Website: www.aelogistics.com.sg
Facebook: Assalaamualaikum Facebook Page

Call us now! You'll be glad you did...
Muhammad: 98532124
enquiry@aelogistics.com.sg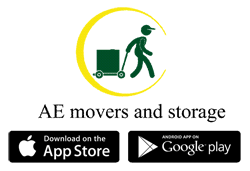 *Download our FREE App "AE movers and storage" to make bookings at your finger tips.
Your satisfaction is our reward..
ASI Movers
Movers Singapore
Movers Singapore aims to provide "Hassle-Free" moving services to meet your local and international moving needs. Whether you are moving house, moving office, moving furniture, moving boxes, moving piano or simply just need packing services, we are here to provide the best moving experience for you. Our objective is to create personal attention for every move. We discuss and plan the move meticulously with you.
Not only you will have no regrets engaging our skilled movers, you will be impressed with their wealth of moving experience. We cater to clients' needs for every move in order to make their move as painless and enjoyable as possible. We provide competitive pricing without compromising on quality of move. You can be assured that our best movers and packers are assigned to move your belongings. Let our movers and packers do the necessary work of shifting your office or house. Let our storage facilities keep your belonging temporarily. Contact us now for a non-obligatory fee quote.
Movers Singapore - A Moving and Moving Services Resource Website
Movers Singapore is one of Singapore's most informative website on moving and moving services. Whether you are looking for a mover for your impending home relocation or simply searching the web for moving and packing tips, you will find much of the information you need on their site.
Affordable Moving Services
The following are the moving services they provide through their website:
Disposal
Informative Moving Blog
Moving services aside, their blog is another reason for visiting their site. There you will find lots of informative tips on moving including the following:
Moving out of Singapore Checklist
Parties to Inform whenever you Move
How to Manage the Human Aspect of an Office Move
For those planning to move, this is the website you will want to visit.
Pro Services & Transport - Resident, office, piano, safe box removals
Address: 10 Anson Road #15-14 International Plaza Singapore 079903
Tel: (65) 6758 8915 Fax: (65) 6759 9215
RentALorry
Rentalorry is a one stop portal for you to find all your transportation and logistics needs. We have been in the logistic business for several years and we provide one of the lowest prices in Singapore for delivery and rental services. From passenger van rentals, to one-way transport services, find them all here at Rentalorry.
Services Available:
Vehicle Rentals and Leasing
One Way Transport
Through our extensive networks and partnerships, we have access to a wide range of vehicles. This means that you will definitely be able to find whatever you require at Rentalorry.
Types of Vehicles Available for Leasing and Transport Include:
Contact us now if you have any queries or want a quotation!
Mobile: 91255088
Email: sales@rentalorrysingapore.com
Website: https://rentalorrysingapore.com/
Facebook: RentALorry Facebook Page
Self-Storage
Big Orange Self Storage and Warehouse Solutions Singapore
Big Orange is here to make self storage simpler, more convenient, flexible and totally secure for you. We give you more space to improve and simplify your life. If this is what you are looking for you're in the right place.

Provides warehouse, self storage, mini storage and space management solutions in locations around Singapore and Hong Kong. Our Self Storage facilities in Singapore and Hong Kong provide secure storage space and transport solutions to help you move into our facility.
Address: 74B Tras Street Singapore 079013
Contact No.: (65) 6324 1946
Hotline: 1800 244 6726

Email: sales@Bigorange.com.sg
Website: www.bigorange.com.sg
For Merchants

If you would like to advertise your products or services, please contact us
Re: Recommend corporate secretary, please
Can anyone recommend me the best product from the list mentioned in this site.



Posted in Business in Singapore
However, it is not as secure as a full node like Bitcoin
This wallet uses SPV and random servers from a list. This means little trust in third parties is required when verifying payments. However, it is not as secure as a full node like Bitcoin Core.






Posted in 20's Club
Re: Shop for clothes in Singapore...

Hi guys, I can hardly help you, because I have never been to Singapore, but always wanted to visit this country, because it is very beautiful and technologically advanced.But I know one cool online store that has the most fashionable .....



Posted in General Discussions
Re: Applying citizenship for my baby
Hi, guys. If you have a baby here is a



Posted in PR, Citizenship, Passes & Visas for Foreigners
Re: Money Transfer from Dubai to Singapore
Try OFX. They're similar to transferwise



Posted in General Discussions