Food & Leisure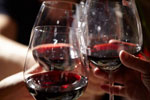 Singapore may be small, but it is a city of its own. Learn about what people in Singapore do for leisure. Best of all, we have compiled our own list of clubbing, night spots, dining and eating places, golf courses, places of interest and shopping malls in Singapore.
With so many places for leisure and entertainment, you will never get bored in Singapore.
Why do they even need to scan the plates if every SG car has the ERP device?



Posted in Travel & Holidays
Re: HELP! Landlord Refuses to Return Deposit

Thanks PNHMK and Lisafuller for your replies.

What is my next course of action then, given my Singaporean landlord is based abroad?

Does this mean I have to take legal action and bypass the Small Claims Tribunal AFTER we .....



Posted in Property Talk, Housing & Rental
Re: HELP! Landlord Refuses to Return Deposit
Posted in Property Talk, Housing & Rental