Food & Leisure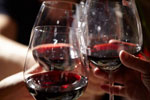 Singapore may be small, but it is a city of its own. Learn about what people in Singapore do for leisure. Best of all, we have compiled our own list of clubbing, night spots, dining and eating places, golf courses, places of interest and shopping malls in Singapore.
With so many places for leisure and entertainment, you will never get bored in Singapore.
Re: PEP processing time (personal employment pass)


yes sorry, 3rd of April :)


@Sonny_76, Any luck so far with your application?


Yes, got the Approval today :)

so I hope @lululily is also approved , as .....



Posted in Relocating, Moving to Singapore
Re: PR Approved, but soon to do Graduate Studies
You're not alone bro. I got it approved on 22nd June (from both Ienquiry and myica portal) but there is no IPA letter in my mailbox as of now, almost checking my mailbox twice per day. :/



Posted in PR, Citizenship, Passes & Visas for Foreigners
Re: What would you do when your friend's Facebook or IG account got hacked?
What will I do if my email for which I have been registered loses access?

So I would want to update the email address associated with your account if you lost access to the email address that I used to log in to Instagram. IMO, I can reset my password using Facebook when I have connected the .....



Posted in Computer, Internet, Phone & Electronics
Re: look for a direct transfer maid to take care infant

My kid got citizen


Your kid isn't hiring the maid



Posted in Domestic Helper & Babysitter Issues
I believe that most stock companies have subscriptions for one or three months. Here the collection lists some of the cheapest images for stock photos you can find. It breaks up the cost per photo and describes each stock photo agency's primary conditions to help you understand what you are .....



Posted in Computer, Internet, Phone & Electronics