Food & Leisure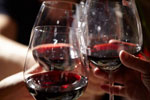 Singapore may be small, but it is a city of its own. Learn about what people in Singapore do for leisure. Best of all, we have compiled our own list of clubbing, night spots, dining and eating places, golf courses, places of interest and shopping malls in Singapore.
With so many places for leisure and entertainment, you will never get bored in Singapore.
Re: PR Application - Need help to pick right occupation for my role
And this is exactly why most HR managers don't even want to see cover letters and why you can no longer upload them with the application. Nothing but a BS story 99.99% of the time. [-X



Posted in PR, Citizenship, Passes & Visas for Foreigners
Re: New South African COVID Variant
if Moderna et al say 3rd dose not effective against new variant then we have a problem.



Posted in General Discussions
"For most individuals in the UK the TIN will be their National Insurance Number".
Is this statement correct?

( "A Taxpayer Identification Number (TIN) is an identification number used by the Internal Revenue Service " )



Posted in Careers & Jobs in Singapore