Food & Leisure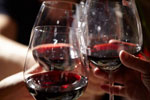 Singapore may be small, but it is a city of its own. Learn about what people in Singapore do for leisure. Best of all, we have compiled our own list of clubbing, night spots, dining and eating places, golf courses, places of interest and shopping malls in Singapore.
With so many places for leisure and entertainment, you will never get bored in Singapore.
Re: China Eastern plane deliberately downed?
Most planes don't go straight down unless commanded to (i.e. pushed down - with the exception of a spin but then more modern planes have spin correction) so most of the time when you see these events (like the Silk Air flight, the Egypt Air flight off US) it's a suicidal pilot.



Posted in Latest News & Current Affairs
Yeah , Interested

ping me in whatsapp 97203214



Posted in 30's Club
Posted in 30's Club