Food & Leisure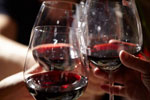 Singapore may be small, but it is a city of its own. Learn about what people in Singapore do for leisure. Best of all, we have compiled our own list of clubbing, night spots, dining and eating places, golf courses, places of interest and shopping malls in Singapore.
With so many places for leisure and entertainment, you will never get bored in Singapore.
Re: SC applying supplementary credit card for foreigner spouse
While I was back in the US last week, Capital One sent me a new Savor card and it's kind of a nice one, made of metal. A few months ago they also mentioned that I will start to earn 3% back on all travel purchases with the Savor card. This is the original Savor (not Savor One), and they seem to .....



Posted in Credit Card & Banking in Singapore
Re: Looking for advice on applying for jobs in SG as a foreigner



Think her base salary is about 3.5 but usually with bonuses and overtime it works out more like four.
She only has about 10000 in CPF (became .....



Posted in Careers & Jobs in Singapore
How would anybody on this board know? Nobody here is part of the hiring process. For all anybody here knows you might not receive a call at all.



Posted in Airline Careers