Food & Leisure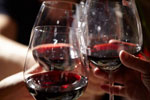 Singapore may be small, but it is a city of its own. Learn about what people in Singapore do for leisure. Best of all, we have compiled our own list of clubbing, night spots, dining and eating places, golf courses, places of interest and shopping malls in Singapore.
With so many places for leisure and entertainment, you will never get bored in Singapore.
Take a closer look at Cerwin Vega and you'll see more of the right products at the right prices
than ever before with improved performance, award-winning innovations and great new looks. The best of the old and the best of the new: that's today's Cerwin Vega But maybe what's most interesting is .....



Posted in 20's Club

Hi all,
I have a qn. I applied for PR in April 2021.
Just submit an update for my updated passport to ICA yesterday and the submit documents button disappeared today.

Is that normal?


It surely has nothing to do with .....



Posted in PR, Citizenship, Passes & Visas for Foreigners
Re: Apply SC or renew pr first
Just means you cannot leave Singapore while it's expired as if you do you are telling ICA you are giving up your PR. In the past I've gone as long as 15 months without a valid REP. But I never left Singapore (even to Batam or Johor) so no issue.



Posted in Staying, Living in Singapore