Expatriates FAQ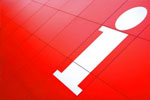 Guides for expat in Singapore, FAQ for Singapore expatriates, would-be expat. Frequently asked questions like banking, employment, housing, immigration, schools, transport, working and living in Singapore.

You can find more questions and answers in our Singapore Expats Forum.


Banking
Q: How do I open a bank account in Singapore?
To open an account in Singapore, you will need copies of your passport, employer's letter, and a statement from a bank in your home country. Most of the major banks in the world are represented here. Singapore has extensive facilities of automated teller machines (ATMs) and a cashless payment system called NETS for your paying convenience. If you plan to stay in Singapore for an extended period, you should use these facilities.
Q: Where can I change my money to Singapore currency?
Banks and hotels can change money and most shopping complexes have a licensed money changer. Visitors are advised not to change money with an unlicensed operator. Most banks open from 9.30am to 3pm on weekdays and 9.30am to 11.30am on Saturdays.
Q: Is Credit/Charge Cards widely used in Singapore?
Credit cards are widely accepted in Singapore. Hotels, retailers, restaurants, travel agents and even a taxi company readily accept international credit cards.
American Express Tel: 62998133
Diners Card Tel: 62944222
Master Card Tel: 65332888
Visa Card Tel: 1-800-3451345 (Service Centre)
You can find listings of banks with address and telephone in our Banks in Singapore
Employment
Q: Who is eligible to apply for an Employment Pass?
Any foreigner may apply for an Employment Pass to be employed or to do business in Singapore if he fulfils the eligibility criteria. For details please see the MOM Homepage or the Contact Singapore Homepage.
Q: What must I do if my spouse or child is relocating to Singapore with me?
An Employment Pass holder may apply Dependant's Passes for his / her spouse, unmarried or legally adopted children under 21 years of age.
Q: Who is eligible to apply for Dependant's Pass?
An Employment Pass holder may apply for Dependant's Passes for his wife and unmarried children under 21 years of age.
Q: Can a Dependant's Pass holder work in Singapore?
A Dependant's Pass holder can apply for a Letter of Consent from the MOM if he wishes to work in Singapore. The application form can be downloaded from the MOM Homepage.
Q: Who are required to apply for a Professional Visit Pass?
The ICA Homepage has a list of foreigners who are required to apply for Professional Visit Passes.
Q: I am a professional/specialist. Which Singapore agency should I write to if I wish to seek employment in Singapore?
You may wish to look at the Contact Singapore website for detailed information. You may also get in touch with the Contact Singapore Centres overseas or surf the EDB website.
Q: How can I find out more about terms & conditions of employment in Singapore?
You can look up the Ministry of Manpower Homepage for a list of common questions on terms & conditions of employment in Singapore.
Q: I am an Employment Pass holder, do I have to pay income tax?
If you are here on short term employment lasting not more than 60 days and /or are under the Avoidance of Double Taxation Agreement between Singapore and your country of residence, your earnings are exempted from tax. Otherwise, for a non-resident, the short-term (60 days or less) employment income is exempted from tax. Non-residents who have stayed in Singapore for more than 60 days but less than 183 days will have their employment income taxed at 15%, or at resident rates ranging from 2-28%, whichever gives a higher tax. Only days when non-residents are physically present or working in Singapore are taken into account.
Q: Are my savings accumulated abroad taxable?
Nope. Savings accumulated overseas are considered capital gains and are therefore non-taxable. However, savings in any of the local banks other than the Post Office Savings Banks (PosBank) are interest rate taxable.
Q: Is my property overseas taxable?
If you are a permanent resident, the rental you receive from your property overseas is taxable.
Q: What is Central Provident Fund (CPF)?
CPF is a comprehensive social security savings scheme to which both employers and employees have to contribute. CPF takes care of members' needs in retirement, healthcare, home ownership, family protection and asset enhancement.
Q: Do foreigners have to contribute to the CPF?
Foreigners only need to begin their monthly contributions to the CPF after having assumed permanent resident status. During the first two years as a permanent resident, contribution rates to CPF are reduced.
Q: Can permanent residents withdraw their Central Provident Fund savings?
PR can withdraw their savings at age 55, after a Minimum Sum in their Retirement Account is set aside. Members can also withdraw their CPF savings if they are permanently incapacitated or will leave Singapore and West Malaysia permanently. If members do return to Singapore, they must reimburse the CPF Board for the amount they had withdrawn with interest.
Q: I am a foreigner who used to work in Singapore. I have now returned to my own country. How can I apply to withdraw my CPF contributions?
If you have left Singapore and West Malaysia permanently and have no intention of returning for further employment or residence, you may apply for the withdrawal of your CPF savings. To do so, you have to complete the CPF Withdrawal form (CPF-LM) and return it to CPF Board. You can make your request for the form via the CPF Homepage. For details of the application, you may wish to contact CPF at Tel: (65) 6227-1188 (press 5) or email: Retirement@cpf.gov.sg.
Q: Starting up business. Who is eligible, and the procedures?
If you are a Singapore citizen or permanent resident, or hold an employment pass, you can apply to start a business in Singapore. Individuals and companies registering business firms need not be Singaporeans or incorporated in Singapore. The Registry of Companies and Businesses will be able to advise prospective applicants of the necessary procedures. Application forms can be obtained at RCB.
RCB 10 Anson Road #05-01/15 International Plaza Singapore (079903)
Telephone : 1-800-2226266 Fax : (65) 62251676
Housing
Q: Where do I start if I am looking for accommodation in Singapore?
For short term accommodations (less than a year), look at our list of Service Apartments or Hotels in Singapore. If you are working in Singapore for a contract period of more than a year, we recommend you to take a look at our House Hunt Guide. Thereafter, you can search in our Singapore Online Property Classifieds or contact us.
Q: I have seen the term "Landed Home" when referring to rental property in Singapore - what does it mean ?"
"Landed Home" is the term used for a detached property with garden. Another term commonly used by Realtors is "Bungalow". This is also referring to a detached property with garden and does not mean a single level dwelling as in some countries.
Q: Should I use ONE property agent or MANY agents?
Using only ONE agent will save you time and hassle as the agent would have better understanding of your requirements after the first appointment. Therefore, it is strongly advised to use ONE agent.
Q: Ok. I have found a suitable apartment or house. What is next?
Inform your realtor of your interest. Thereafter, the realtor will prepare a Letter of Intent (Letter of Offer), stating your interest, rental amount and requirements. After you have signed, the realtor will pass the LOI to the rightful landlord together with one month rent as good-faith deposit.
Thereafter, the landlord will prepare a Tenancy Agreement. Do read through the Tenancy Agreement carefully. Make sure that the diplomatic clause is included. Please note that most landlords will only include the diplomatic clause if the lease is more than a year.
More details of the procedures can be found in our Procedures for Rental
Q: What is a diplomatic clause?
A diplomatic clause in a typical Tenancy Agreement will look like:
Notwithstanding anything herein contained, if at any time after the expiration of TWELVE (12) months from the date of the commencement of this tenancy, the immediate occupant of the said premises, YOUR NAME shall be transferred out of the Republic of Singapore permanently by his firm, ceased to be employed the company or if for any cause whatsoever he shall be ordered to leave the Republic of Singapore, then and in such a case, it shall be lawful for the Tenant to determine this tenancy by giving not less than TWO ( 2 ) months' advance notice (this is in addition to the TWELVE (12) months aforesaid) in writing to the Landlord or by paying TWO ( 2 ) months' rent in lieu of such notice. Documentary evidence of such transfer, cessation or order shall be required and such notice shall be deemed to have commenced on such date as the Landlord shall have actually received such evidence.
This clause is to safe guard you if in the event you are no longer employed, you can terminate the lease after 12 months by giving 2 months notice. Thereafter, the security deposit will be refunded to you.
Q: Any other fees or expenses that I need to pay after I have signed the Tenancy Agreement?
Stamp duty fee, TV licence, deposit for Power Supply, Cable TV, Internet, etc. Computation of the stamp duty fee is as follows:
ONE YEAR LEASE OR LESS

(rental amount x 12)
250

then round up to the nearest dollar

MORE THAN ONE YEAR to LESS THAN THREE YEARS LEASE

(rental amount x 12)
250

then round up to the nearest dollar and multiply by 2

MORE THAN THREE YEARS LEASE

(rental amount x 12)
250

then round up to the nearest dollar and multiply by 4
Deposit for Power Supply (electricity, water, gas) is $300 for apartments and houses, $500 for bungalows. Please note that the deposit will only be payable when u receive your first bill. Other services like Cable TV or Internet will depend on the different type of packages that you have applied.
Q: What is the stamp duty and why is it necessary?
In Singapore, Tenancy Agreement will need to be stamped by the Inland Revenue Authority of Singapore. Only after the Tenancy is stamped then it can be considered a valid contract as evidence in court for any disputes that may arise in the future with your landlord. This is to protect the interest of both parties.
Q: How do I apply for Power Supply, home telephone line, Singapore Cable Vision (SCV) and TV licence?
Power Supply - Your realtor will apply for you. Documents needed - signed application form, photocopied passport, employment pass and the signed Tenancy Agreement.
Home telephone line - You need to go to Comcentre at Killiney Road personally if this is the first time you are applying for a line. Documents needed - original passport, employment pass and the signed Tenancy Agreement for verification. For existing customers, you can apply online at http://www.singtel.com.
Cable TV or Singapore Cable Vision (SCV) - You can apply online at http://www.starhub.com
We have been told there are lots of extra costs above a monthly rental. What are they?
As with any costs, as long as you are made aware of them before hand, they are easier to manage. It's the surprise ones that catch people unaware. Beyond the monthly rental you will have to pay your utilities bill (electricity, water etc.) The water cost is low - on average about $30 per month but electricity can be shockingly high! The average electricity bill is S$100 to 200 per month but remember this may be substantially more if you live in a larger house or use the air-conditioning all the time.
You may also be responsible for the regular servicing of your air-conditioning units in your home (this will be indicated in your Tenancy Agreement). Other possible bills include maid's salary - from $350 upwards per month plus Government levy of $345 per month.
If you rent a house with garden your extra costs will (unless included in the monthly rental) be a Gardener - average $350 per month. Pool cleaning services an average of $150 per month. Pest Control is something you may also wish to consider on a monthly basis if you have a garden - average $100 per month. If you choose to live in an apartment / condominium the rental will include cost of services such as maintenance of facilities.
Q: Can a foreigner or permanent resident buy a property in Singapore?
Under the Residential Property Act (RPA), with effect from 19 July 2005, foreigners can purchase apartments in non-condominium developments of less than 6 levels without the need to obtain prior approval.
For restricted property such as vacant land, landed properties such as bungalows, semi-detached and terrace houses, prior approval is still needed if foreigners wish to buy. Landed properties is a special class of residential property that Singaporeans aspire to own, and should remain restricted. Foreigners need to apply for approval from Singapore Land Authority before buying. For more details on application, visit the SLA website. Every application is considered on its merits. The main criteria are whether you are a permanent resident of Singapore and your economic contribution to Singapore.
More details and information can be found in our Procedures for Purchase
Immigration
Q: Where can I find information related to dependant's pass, social visit pass, student's pass and visa issues?
Guides can be found at http://app.ica.gov.sg. Foreigners holding travel documents issued by the certain countries will require a visa to enter Singapore, list of countries of can be found at the site.
Q: Do I need to apply for a Visa to travel to Singapore?
Visas are not generally required for social visits of under 14 days, and visitors arriving as tourists are given a 14-day social visit pass on arrival. If you want to stay longer, you may apply to the Immigration Department after your arrival.
You should have an onward/return ticket and sufficient funds for your stay. Entry visas are required for visitors from the People's Republic of China, the Russian Federation, India, Cambodia, Laos, Vietnam, Afghanistan, Algeria, Iraq, Lebanon, Libya, Jordan, Syria, Tunisia and Yemen. Visa- free entry is available to citizens of Australia, Bangladesh, Brunei, Canada, Hong Kong, Malaysia, Netherlands, New Zealand, Sri Lanka, Switzerland, the United Kingdom and the United States of America.
Visa- free entry is permitted to citizens of other countries for stays ranging from 14-90 days. As regulations may change from time to time, check with your nearest Singapore Embassy or Singapore Tourist Promotion Board office before departure.
Q: What goods or items can I bring into Singapore?
There is no limit on the amount of currency you may bring into Singapore. If you are 18 years old or above and are arriving from a country other than Malaysia, you may use the following duty-free concessions for personal consumption:
Spirits : 1 litre
Wine or port : 1 litre
Beer, stout or ale :1 litre
There are no concessions on cigarettes and other tobacco products. This is in line with the Singapore government's campaign to discourage smoking. If you are carrying excess dutiable items, you may leave these in Customs Bond until your departure, provided this is from the same point of entry. Storage costs are chargeable.
Dutiable items include garments and clothing accessories, leather bags, wallets, imitation jewellery, chocolate and sugar confectionery, pastries, biscuits and cakes. Restricted amounts of these items may be brought in duty-free, provided they are meant for personal consumption.
In line with most other countries, Singapore prohibits the entry of some items, while others are subject to controls and restrictions. Prohibited items include:
Controlled drugs and psychotropic substances
Firecrackers
Cigarette lighters of pistol/revolver shape
Toy coins and toy currency notes
Reproductions of copyright publications, VCD, DVD or software
Endangered species of wildlife and their by- products
Obscene articles and publications
Seditious and treasonable materials
If you have any of the articles listed, entry will only be allowed when you produce the import permit or authorisation from the relevant authorities. A traveler who has medicines which may only be obtained through prescription under Singapore law, especially sleeping pills, depressants, stimulants, etc, must possess a prescription from a physician confirming that the medicines are used for the traveler's physical well-being while traveling.
The above lists of dutiable, non-dutiable, prohibited, controlled and restricted goods are not exhaustive. If you need clarification or further information, please contact:
Head, Terminal Section Airports Branch Customs & Excise Department
Singapore Changi Airport Changi Airport P.O. Box 5 Singapore 9181 Tel: 65459122 or 65427058
Q: Can I apply for Permanent Resident (PR) as soon as I start working in Singapore?
You may submit an application for PR as soon as you are granted an Employment Pass.
Q: What instruments of investments can be taken into consideration for the application of PR?
Under the Global Investor Programme (GIP) administered by the Economic Development Board (EDB), foreigners can be considered for Permanent Resident (PR) status if they invest a certain minimum sum in business set-ups and/or other investment vehicles such as venture capital funds, foundations or trusts that focus on economic development.
Private residential properties investment will be considered for application for Permanent Resident application. A foreigner can be considered for PR status if he invests at least S$2 million in business set-ups, other investment vehicles such as venture capital funds, foundations or trusts, and/or private residential properties. Up to 50% of the investment can be in private residential properties, subject to foreign ownership restrictions under the Residential Property Act (RPA).
Q: What is the processing time for the application of PR?
The processing time for an application is generally 6 months. Applicants will be notified of the outcome of their application by mail.
Q: Can I sponsor my children who are above 21 years of age for PR?
Nope. Your children will have to apply for a Singapore Permanent Residency on their own merits.
Q: I am a PR. Is it possible for me to apply for my parents to stay in Singapore?
Yes. You can sponsor your aged parents to reside in Singapore on long-term social visit pass. The validity period of the pass is 5 years (renewable).
Schools
Q: Where do I find information on the schools for my child?
You can find the list of schools with description in our International Schools, Education.
Q: Is it true there are waiting lists for all the International Schools?
It is correct that for some International Schools for some classes / grades there is a waiting list. However, we do advise all of our clients to view the schools of their preference during their familiarisation programme and talk directly with the Admissions Officer. It is important to keep in mind that Singapore has a transient expat population and school or class waiting lists change on a regular basis.
How do I enroll my child into the school and what are the procedures?
For procedures please contact the respective school directly.
Transport
Q: Can I drive a car in Singapore if I am holding a foreign licence?
If you are residing in Singapore for less than 12 months, you are not required to convert your foreign driving license to a Singapore driving license. You may drive in Singapore with a valid International Driving Permit issued by a foreign Automobile Association. If an International Driving Permit is not available, an official translation in English is required.
For foreigners on Employment Pass / Dependant Pass/ Student Pass/ or Work Permit and residing in Singapore for more than 12 months or if you are a Singapore Permanent Resident, you are required to convert your foreign driving license to a Singapore driving license in order to drive here. More detailed information can be found at Conversion to Singapore Driving Licence.
Q: How to convert my driving license?
If you convert your foreign license within 12 months from the date you first entered Singapore, you only need to pass the Basic Theory Test, which familiarizes you with Singapore's Highway Code. More detailed information can be found at Conversion to Singapore Driving Licence.
Q: Can I import my vehicle to Singapore?
Yes you can, provided the said vehicle is less than 3 years old. More information can be found at Importing Your Used Vehicle.
Q: What are the transportation costs in Singapore?
Public transport like the MRT, bus are pretty affordable. Whereas the price you pay for buying a car in Singapore is hefty. More detailed information can be found at our Singapore Travel Guide.
Q: Where can I purchase Singapore map or Singapore street directory?
Take a look at our recommended Mighty Minds Publications for Singapore Travel Maps, Street Directory & Transport Guides.
Others
Q: I've heard medical facilities are good but are they expensive?
It's true that the medical facilities in Singapore are amongst the finest in the world. Indeed some of the Private hospitals have the air of a luxury hotel ! Many of the doctors and specialists have been trained overseas and there are a growing number of expatriate doctors working in the medical and dental clinics. Prices vary between medical clinics but you can expect to pay between S$30 - S$45 for a consultation alone. A visit to the dentist for a regular "check up" may cost from $20 upwards for a child and $30 and above for an adult. Remember though the prices rise fairly steeply for any dental work that is carried out!
The best advice we can give is that you ensure you and your family are covered by a medical insurance either through your company or privately.
Q: Where can I find American, European or Japanese food and groceries in Singapore?
You can find it in major supermarkets like the NTUC, Carrefour, Cold Storage, Daimaru, Giant and others.
Q: Is food shopping expensive in Singapore?
Expensive is a comparative term. You will find some goods to be more expensive and some will be cheaper. It also depends on where you shop in Singapore. There are plenty of supermarkets offering a range of local, European, American and Australian foods.
Most foods, apart from eggs and poultry are imported and this is reflected in the prices. Some new expatriates are shocked at the price of fresh meat for example. Frozen meat however is a cheaper option. The wet markets sell fruit, vegetables, meat and fish and prices are lower than those in the Supermarket. Please see below to give you an idea of a small shopping basket from a supermarket.
(Prices are in Singapore Dollars)
100g minced beef
$1.75
1 litre milk skimmed
$2.95
1 sliced white loaf bread
$2.00
12 eggs
$1.60
1 red apple
$0.45
1 orange
$0.90
2 Corn on the Cob
$1.40
250 g strawberries
$3.99
The biggest shock to most expatriates is the cost of alcohol! A good quality bottle of red or white wine will cost S$30.00 and above.
Q: What clothes must I prepare before arriving in Singapore
Singapore's tropical weather makes light summer clothing (preferably of natural fabrics) most practical, especially for outdoor activities like sightseeing. Most restaurants and nightspots are not restrictive on the dress code - polo shirts, t-shirts, jeans, slacks, blouses and skirts, sun dresses and sneakers are acceptable at most places. Although some establishments require formal wear for the evening, suits and evening dresses will never be out of place in Singapore's trendy night-spots.
Q: Where can I find clothes for larger sized women?
Marks and Spencers carries British size clothes and you can find things that will fit up to a size 16. They are kind of stylish, but not a big selection. Robinsons carries a very small selection of American sized larger clothes, but most of it is Granny garb.
Q: Do you have any recommendations of Air-con contractors, cleaners, furniture shops, locksmiths, plumbers?
Domestic services like cleaners, maids, movers and others can be found in Merchant Directory.
You can find more questions and answers in our Singapore Expats Forum.

You'll be fine regardless Mal. I sold my stock portfolio last night. I don't entirely trust the GOP not to screw up the debt ceiling deal.


Market timing is one of main reasons investors underperform the market. I honestly .....



Posted in PR, Citizenship, Passes & Visas for Foreigners
It's only one member on this forum that has been in EP for so long, not multiple "members" as what LF claims. And malcontent isn't a good example as he deliberately chose to stay on EP for more than 2 decades and his wife is a PR so he can convert to LTVP any time if he *touchwood* loses .....



Posted in PR, Citizenship, Passes & Visas for Foreigners

There are members on this forum even who have been on EP for as long as 25 years.

But doesn't it feel like the sword of Damocles? At any time an EP holder can lose a job and not find a new one, or not pass COMPASS starting .....