Beauty, Health & Fitness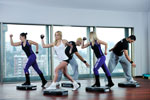 In this page you can find all about Beauty Services, Gyms, Health Products, Fitness Centres, Massage & Spas, Medical Services.

Please contact us to add your services to this directory.
Beauty Services
Spahaven - The Beauty and Aesthetics Expert
Spahaven provides professional skin care consultation and treatments in Singapore.

We offer aesthetics treatments like painless waxing, permanent hair removal, facial slimming, mesotherapy treatments, skin rejuvenation, breast lift and more.
Address: 45 & 46 Amoy Street, Singapore 069871
Contact No.: (65) 6221 2203
Email: mail@spahaven.com.sg
Website: http://www.spahaven.com.sg
TASKIN Mind n Body
Specially for Ladies and Mothers.
TASKIN Mind n Body
provides both Holistic Therapeutic and Traditional Javanese Massage – Aromatherapy, Whole Body and Pre & Post Natal Massage.
Pre-Natal Massage
Besides stimulates blood and lymphatic circulation, it also reduces fatigue and increase energy cum offers feelings of relaxation, tranquility and well-being.
Post-Natal Massage
Helps the body restore itself to its pre-pregnancy condition, especially the abdomen, pelvis and back, by restraining muscles and connective tissue. Traditional Javanese massage includes bengkung (bind with hard cotton cloth, from the hip to rib cage). Herbal paste is applied to the stomach - this cleans out any blood remaining in the womb, firms the muscles and shrinks the stomach.
Our Therapists with vast years of experience, are committed, reliable and qualified
(ITEC-UK Diploma in Holistic Massage and Aromatherapy, NSRS-S'pore Traditional Post Natal Massage)
. Home Visit Specialist, all area in Singapore.
For appointment or enquiry, contact or SMS to Cdah @ 92202076, email : taskinmnb@hotmail.com
Dental
Smilefocus, Your Friendly Expat Dentist in Singapore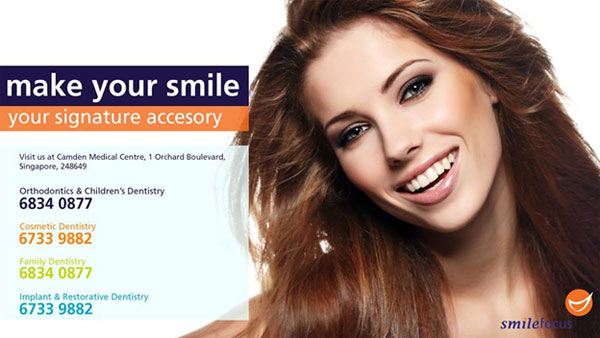 Address: 1 Orchard Boulevard, #08-02 and #14-01/02, Camden Medical Centre
Web: http://www.smilefocus.com.sg; Email: enquiries@smilefocus.com.sg.
For over 20 years Smilefocus has been caring for the Singapore community in the down to earth, friendly and professional style you'd expect from a dental clinic created by Australian dentist Dr Marcus Cooney.
We are a team of experienced and overseas qualified expatriate dentists. Among us we have specific expertise in orthodontics, children's dentistry and implant dentistry as well as cosmetic and general dentistry. Supported by dental assistants and administration personnel from around the world, Smilefocus offers the full range of dental care.
Dr Stephanie Salanitri is our children's dentist and you can see her in action on our facebook page. She's really great with the kids, as is Dr Reuben How our orthodontist. Dr Reuben also specialises in orthodontics for adults and you can meet him on our facebook page too. Others of our dentists are media-shy, but that shouldn't stop you reading about them on our website. Aussies and Kiwis mostly, but also dentists from the UK and Europe, we can converse in a smattering of foreign languages including French, Russian, Indonesian, Malay and Mandarin for those patients who prefer to communicate in these languages.
Nervous patients can be very confident that our dentists and patient care staff will make their visit comfortable and as stress-free as possible. We can even offer the services of a counsellor specially trained in dental phobia, who in 10 minutes, maybe less, will help you overcome your fears.
We offer Insurance Direct Billing. We submit your insurance claim for you. Whether you live, work or travel in Singapore, having insurance cover for both medical and dental, can help make life easier. Expat Insurance is a broker with many years experience assisting people source the right insurance for their needs.

Health & Fitness
Reflections on Health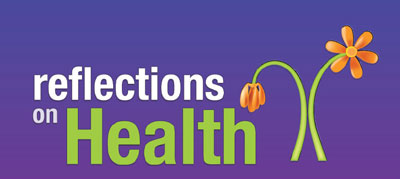 Program for getting off anti depressants and psychoactive drugs
Address: Australia
Email: cass01@hotkey.net.au
Website: https://www.reflectionsonhealth.com.au
The most widely used outpatient drug withdrawal program in the world since 1999 – that's 18 years ago. The man behind the program has also announced that these supplements are now being made without the use of additives, binders and fillers and in a non GMO capsule.
Many have tried in the past to come off these medications only to find it too overwhelming to cope with the anxiety, insomnia, fatigue, brain zaps, headaches or flu like symptoms. These side effects from withdrawing can be truly debilitating. Many may be on the medications and simply don't like the weight gain or the way it makes them feel.
It is possible to take control and get your life back. Thousands of individuals have done just that by following the step by step guide in The Road Back Program.
The Road Back Program is the No 1 outpatient withdrawal program in the world!!
Reflections on Health is the official supplier to Australia and New Zealand but we also supply to Hong Kong, Singapore, Papua New Guinea, China, Phillipines and the Pacific Islands
Personal Trainer Singapore
Website: http://www.personaltrainersingapore.com.sg
Phone: +65 8498 4080
Co. Registration: 53206010E
Raise Your Hand If You're Sick and Tired of Struggling With...
Your Embarassing Stomach Bulge
High End Gyms That Make You Feel Uncomfortable
Unrealistic Diets That Don't Work
Unable To Wear Your "Skinny Clothes/Jeans" Hanging In The Cupboard
Busy With Work, Life and Kids Till You Neglect Your Health....
Learn exercises to tone and tighten the 5 biggest problems areas most people agonize over: your butt, abs, thighs,shoulders, and arms!
Pinpoint the 7 most important things to do to get your body enjoy wearing stunning clothes
Identify your long-term fitness goals (how you'll look and feel in 6 months!) … and then set realistic short-term goals to ensure your path to success
Understand the mental training techniques used by my professional athletes to up your motivation … so exercising becomes a fun, integral portion of your daily routine
Discover fitness plan that's right for you … so you don't waste a single minute on exercises that can't deliver the results you're looking for
GET on the fast track to a toned, healthy body that you'll proud to show off!
If 1 of the above points is what you want, contact our personal trainer Singapore now!
Personal Trainer
Mervyn has been in the field of health and fitness for five years and has assisted many clients in achieving their fitness objectives. Beginning as a part time personal trainer, he continuously upgraded himself by acquiring the related professional qualifications. He is now a full time LifeStyle Modification Trainer assisting clients from all walks of lives in their pursuit for a balanced and healthy lifestyle.
His current client profile includes the following :-
General health improvement and maintenance
Toning and strength building
Weight Management
Diabetes Management
Cholesterol Management
Post Heart Bypass Exercise Management
His credentials include :-
Diploma in Sports And Wellness (NYP)
Certified Personal Trainer (ACSM), (FISAF)
CPR / AED Certified
Tae-Kwan-Do Black Belt (2nd Dan)
Personal Trainer for the Weight Management Program of Mount Elizabeth Hospital.
Fitness instructor at Club Oasis (Hyatt Hotel), Fitness Centre (NUSS).
Number of registered clients : 80
Total number of hours clocked : 2500+
Contact Mervyn at (65) 9665 0150
Nutrition Park - Quality nutritional products
Tel: (65) 94314943 or (65) 94870877
Web: www.nutritionpark.com E-mail: feedback@nutritionpark.com
At Nutrition Park, our promise to you is simple: we are dedicated to providing you with the highest quality nutritional products, with integrity and with prompt, courteous service. We comply strictly with the Health Sciences Authority (HSA) guidelines for our health supplements . Our dedication to quality does not hamper our ability to deliver our products at a fair and competitive price. Top quality, service, and price. Unlike most other companies, we can deliver. We are satisfied when you are!
Fitness Solution - Fitness, Wellness, Personal Trainers
Want to lose weight?
Want to get a nice, shapely body?
No motivation to exercise?
No worries?
Fitness Solution, Singapore s premiere one stop fitness and wellness company can help you. We specializes in weight-loss, bodybuilding, body sculpting, etc. We have experienced and qualified Personal trainers to guide and help you achieve your fitness goals.
Arrangements can be made to train at your desired gym center.
Results Personal Training (Singapore)
Since 2007, we have helped thousands of expats lose weight, tone up, and get fitter.
Taking a holistic approach to weight management, we utilize a highly effective regime of using resistance training for toning up muscles, cardiovascular exercises to burn calories for fat loss as well as smart dietary restrictions to create a caloric deficit. When properly executed, this is a sure win formula for fat loss.
We specialize in doing house calls (to your condominium or landed home) and have built up a team of highly experienced and professional personal trainers in Singapore.
If you prefer to come to our location instead, Gold's Gym Personal Trainers has more than 14 studios located islandwide waiting to provide the best service.
Visit our website: http://www.pt.com.sg or contact Khit at 65 8503 7888 to sign up for a trial today!
Health Supplement
Activated Liquid Zeolite
Are you concerned about heavy metals and toxins in your environment?
There is an extraordinary NEW Natural Detoxification product which is a safe natural and affordable way to rid oneself of heavy metals and other environmental toxins.
The Key Health Benefits:-
Supports a healthy immune system
Helps remove heavy metals and toxins from the body
Helps balance pH levels in the body
100% natural and non-toxic
Safe for long-term use (no side effects)
Please contact me for more information:
Shirley Goh
Email: olichoco@optusnet.com.au
Website: www.zeolitesfordetox.com/shirley
The Supplement Warehouse Pte Ltd (TSW) – Diversified Supplements at Affordable Prices
Tel: (65) 6284 6550
Web: www.tsw.com.sg Email: custserv@tsw.com.sg
The Supplement Warehouse Pte Ltd (or TSW), established 2003, is a specialty retailer of sport supplements ranging from whey protein, general nutrition to advanced sports nutritional formula in Singapore. You will be impressed by our complete range of products available at our own TSW specialty outlets located at Circuit Road (MacPherson), Toa Payoh and Yishun. Enjoy free home delivery* as fast as the next working day when you order online at www.tsw.com.sg. TSW is committed to provide quality products from reputable international brands at affordable prices.
* Subject to prevailing T&C.

Online Sales and Delivery:
www.tsw.com.sg. Tel: 62846550
Our Outlets:
| | |
| --- | --- |
| 13 Lorong 8 Toa Payoh. #07-04 Braddell Tech. Singapore 319261. | Tel: 63580074 |
| 64 Circuit Road. #01-345. Singapore 370064. | Tel: 67475900 |
| 618 Yishun Ring Road. #01-3240. Singapore 760618. | Tel: 67558200 |
Hair Saloon
haar Attic, the salon
Address: 18A Keong Saik Road, Singapore 089125 (2nd Floor).
Website: http://www.haarattic.com/official Email: haarattic@yahoo.com.sg
Theme on a unique classic and cozy ambience and we provide that extra service with detail consultation on your hair.
Our experienced and creative stylist were from acclaimed Toni and Guy academy.
We specialized in color, highlight, crazy color shadings that are done creatively that suits your face and profession. Other services include the shiny straight rebonding , soft natural rebonding, classic perm, digital perming to create the natural wild non-uniform curls, Hair-up for your functions and parties.
Try out our 3-steps intensive Nourish plus Repair treatment from LOREAL at reasonable price.
Call 65) 68359811 for an appointment now.
We are conveniently located at 18A Keong Saik Road, Singapore 089125 (2nd Floor).
Kimage Salon Pte Ltd
Address: 109 North Bridge Road #02-22 Funan The IT Mall
Tel: (65) 6883 2700 Fax: (65) 6837 2700
Insurance
Expat Health Insurance
International health insurance cover for expatriates from William Russell. High value, affordable, specialist insurance plans for expats of all nationalities. Our customers enjoy the assurance of exceptional, award winning customer service.
Medical
Eileen Tan Skin, Laser and Hair Transplant Clinic
Website: www.eileentanskin.com
Services

Medical Dermatology
Acne and Acne Scars
Age Spots, Melasma and Skin Pigmentation
Eczema
Excessive Hair Growth (Hirsutism)
Fungal Infections
Hair loss and Scalp problem
Mole Removal
Nail Disease and Nail Surgery
Pityriasis Rosea
Psoriasis
Rosacea
Skin Cancer Screening and Surgery
Skin Tag Removal
Sexually Transmitted Disease
Urticaria (aka Hive)
Wart Removal
Cosmetic Dermatology:
Hair transplantation
Liposonix (Body Contouring)
Exilis (Face and Body Contouring)
Thermage CPT (Face/Body/Cellulite)
Botox
Fillers
Photorejuvenation
Chemical peels
Lasers for pigmentation, tattoos, hair removal
Microdermabrasion
Sclerotherapy
Place of Practice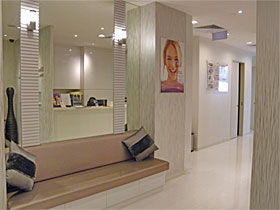 Eileen Tan Skin, Laser and Hair Transplant Clinic
Mount Elizabeth Novena Hospital (Near Novena MRT)
38 Irrawaddy Road
#05-38
Singapore 329563
Tel: +65 62238898


Mount Elizabeth Hospital (Near Orchard Road)
3 Mount Elizabeth #12-01
Singapore 228510
Tel: +65 67338898
Website: www.eileentanskin.com
About the Doctor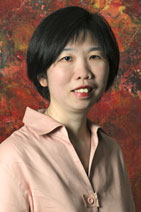 Dr Eileen Tan
Dermatologist
MBBS, MRCP(UK),
Diplomate (ABHRS)
MMed (Int Med), FAMS (Dermatology)
Dr. Eileen Tan is a dermatologist accredited by Specialists Accreditation Board, Ministry of Health Singapore. She has a strong emphasis on hair and nail disorders, hair transplantation and laser surgery.
In 2001, Dr. Tan was awarded a scholarship to pursue a one-year hair fellowship at the University of British Columbia where she went through intensive training in hair disorder, hair transplantation and lasers.
In 2002, Dr. Tan was awarded the American Society of Dermatologic Surgery Preceptorship and the North American Hair Research Society Mentorship awards.
In 2010, Dr. Tan published a book "A Guide to Healthy Scalp and Hair" to educate the general public of various hair and scalp problems.
Dr. Tan is a valued member of the Royal College of Physicians (UK), American Society of Dermatologic Surgery, American Society of Laser Medicine and Surgery , American Board of Hair Restoration Surgery (ABHRS),International Society of Hair Restoration Surgery (ISHRS) and Dermatological Society of Singapore (DSS).
Dr. Tan is a familiar face on national television and often featured on radio and in numerous health-related publications. In addition, she has been invited to present regularly at national and international medical conferences. She has published research papers in prestigious international medical journals. Some of which are listed below:
Dr. Eileen Tan's Medical Research Papers and Articles Published in the Peer-Reviewed Medical Journals

A prospective study of treatment of keloids : Topical silicone gel sheeting versus intralesional injections of triamcinolone acetonide
Eileen Tan, SH Chua, JTE Lim
Published in Journal of Dermatological Treatment (1999)10;251-254.
A retrospective study of Behcet's disease seen at the National Skin Centre, Singapore
Eileen Tan, SH Chua, JTE Lim
Published in Ann Acad Med Singapore 1999;28:440-444.
A retrospective study on the sensitisation rate and clinical relevance of sesquiterpene lactone in Singapore
Eileen Tan, YH Leow, SK Ng, CL Goh
Published in Contact Dermatitis 1999; 41:80-83.
Hypergammaglobulinaemic purpura – a case report
Eileen Tan, SK Ng, SH Tan, GC Wong
Published in Clinical and Experimental Dermatology 1999; 24:469-472.
Hidrotic ectodermal dysplasia (Clouston syndrome) – a case report
Eileen Tan, YK Tay
Published in Pediatric Dermatology 2000;Vol 17,No 1:65-67.
A review on Bacterial Vaginosis
Eileen Tan, Roy Chan
Published in National Skin Centre Bulletin 1999;Vol 10,No 2:47-48.
Mycosis fungoides in young patients seen in Singapore : Clinical characteristics and outcome
Eileen Tan, YK Tay, YC Giam
Published in Pediatric Dermatology 2000;Vol 17,No 5:352-56.
Bullous Sweet's syndrome and acute hepatitis B infection -- a new association
Eileen Tan, G Yosipovitch, YC Giam, SH Tan
Published in British Journal of Dermatology 2000;143:914-916.
Malignant melanoma seen at a tertiary dermatological center, Singapore
Eileen Tan, SH Chua, JTE Lim, CL Goh
Published in Ann Acad Med Singapore 2001;30:414-8.
Contributing author to the book - "The principles and practices of contact and occupational dermatology in the Asia-Pacific region"
Published by World Scientific 2001

An unusual papular eruption in a young man – a case report
Eileen Tan, CL Goh
Published in Archives of Dermatology 2002;138:117-122
Temporal triangular alopecia: report of five cases in Asian children
Eileen Tan, Ng M, Giam YC.
Published in Pediatr Dermatol. 2002 Mar-Apr;19(2):127-8
A clinical study of childhood alopecia areata in Singapore
Eileen Tan, YK Tay, YC Giam
Published in Pediatric Dermatology 2002;Vol19(4):298-301.
Hair transplant Update
Eileen Tan, Shapiro J.
Published in Cosmetic Dermatology 2002;Oct(3):112-116.
The pattern and profile of alopecia areata in Singapore – a study of 219 Asians
Eileen Tan, YK Tay, CL Goh
Published in Int J Dermatology 2002;Nov4(11):748-753.
A study if Ofuji disease in a tertiary skin centre, Singapore
Mark Tang, Eileen Tan, SH Chua
Published in Australasian Journal of Dermatology 2003;44:44-47.
Eosinophilic pustular folliculitis (Ofuji's disease) in Singapore: a review of 23 adult cases
Tang MB, Eileen Tan, Chua SH.
Published in Australas J Dermatol. 2003 Feb;44(1):44-7
Cutaneous mucinosis in dermatomyositis associated with a malignant tumor
Eileen Tan, Tan SH, Ng SK.
Published in J Am Acad Dermatol. 2003 May;48(5 Suppl):S41-2
Primary Cicatricial Alopecias: Clinicopathology of 112 cases
Eileen Tan, Martinka M, Ball N, Shapiro J
Published in J Am Acad Dermatol 2004;50:25-32.
Pulsed dye Laser treatment of Facial Wrinkles
Tay YK, Khoo BP, Eileen Tan, Kwok C
Published in Journal of Cosmetic and Laser Therapy 2004;6:131-135.
Long pulsed dye laser treatment of facial wrinkles
Tay YK, Khoo BP, Eileen Tan, Kwok C.
Published in J Cosmet Laser Ther. 2004 Nov;6(3):131-5
Update on primary Cicatricial Alopecia
Ross EK, Eileen Tan, Shapiro J
Published in J Am Acad Dermatol 2005;Jul;53(1):1-37.
Treatment of Kimura's disease with cyclosporine
Wang YS, Tay YK, Eileen Tan, Poh WT.
Published in J Dermatolog Treat. 2005;16(4):242-4
Non-ablative 1450-nm diode laser treatment of striae distensae
Tay YK, Kwok C, Eileen Tan
Published in Lasers Surg Med 2006;Mar38(3):196-9
Cutaneous melanin exhibiting fluorescence emission under near-infrared light excitation
Huang Z,Zeng H,Hamzavi, Alajlan A,Eileen Tan,Mclean DL, Lui H
Published in J Biomed Opt 2006 May-Jun;11(3):34010
Photodynamic therapy with 20% aminolevulinic acid for the treatment of recalcitrant viral warts in an Asian population
Wang YS, Tay YK, Kwok C, Eileen Tan.
Published in Int J Dermatol. 2007 Nov;46(11):1180-4
A randomized bilateral vehicle controlled study of eflornithine cream combined with laser treatment versus laser treatment alone for facial hirsutism in women
Hamzavi I, Eileen Tan, Shaprio J, Lui H
Published in J Am Acad Dermatol 2007;Jul;57(1):54-9.

Author of the book "A Guide to Healthy Scalp and Hair"
Published by Focus Publishing Ltd , 2010
Contributing Author to the book - Textbook of Laser and Light Dermatology in the Asian Skin (Laser Treatment of Tattoos)
Published by World Scientific, 2011
The Cabin Singapore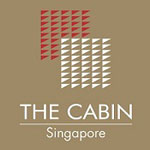 Part of The Cabin Addiction Services Group, The Cabin Singapore is an outpatient addiction treatment centre that specialises in both substance and process addictions. Its main treatment programme uses an innovative model called Recovery Zones, which combines the best evidence-based addiction treatment methods into a highly effective recovery programme. Located in the Novena Medical Centre, The Cabin Singapore also offers a range of other treatment services to match the work and lifestyle commitments of its clients.
Treatment options designed to effectively tackle addiction include:
Individual Counselling
Group Therapy
Family Programme
Early Intervention
Motivational Interviewing
Follow-up and Aftercare Programme
Psychiatric Assessment & Medication Review
Fast-tracked access to Asia's leading inpatient clinic, The Cabin Chiang Mai, Thailand
The Cabin Singapore
Contact no.: 3158 9949
Website: www.thecabinsingapore.com.sg
Email: contact@thecabinsingapore.com.sg
Address: Suite 11-02, 11 Floor, Novena Medical Centre, 10 Sinaran Drive, Singapore 307506
The Smile Division dental surgeons
Address
304, Orchard Road, #02-105
Lucky Plaza
Singapore 238863

Contact:
Tel: 67387990
Fax: 67387050
Email address: enquiry@thesmiledivision.com
Website: www.thesmiledivision.com
Located at the heart of Orchard Road, The Smile Division is the convenient one-stop destination that caters to your dental health.
Dental services include:
Scaling & Polishing
Tooth Filling & Extraction
Teeth Whitening
Orthodontics
Endodontics
Gum Treatment
Dental Implants
SimPlant
Smile Makeovers
Dental Lifestyle (anti-snoring device, bad breath treatment etc)
The clinic also offers overseas client services. If you are flying in from another country, The Smile Division is able to arrange for airport transfers, accommodations for recovery and even medical records translation, if necessary.
Urosurgery Mt. E - Urology Specialist Clinic
Dr Enoch Gan
Consultant Urologist Surgeon
FRCS (Edinburgh) M. Med. (Surgery) FAMS (Urology)

Location
Level 12 - Unit #12-03
Mt. Elizabeth Medical Centre - Mt Elizabeth Hospital
Orchard Road, Singapore

Address
3 Mt Elizabeth #12-03
Singapore 228510

Contact:
Tel: 6333-6861
Fax: 6836 3882
24 Hour Answering service: 6535 8833
Website: www.urosurgery.com.sg
For those looking for good medical care and the latest in medical advances and technology;
In matters concerning the urinary system (kidneys, bladder, urinary tract) in both men and women and the male reproductive system including prostate, and scrotal structures.
We provide specialist consultation and surgery for issues with:
Prostate cancer and PSA testing and interpretation, prostate biopsy, Da Vinci Robotic Prostatectomy,
Prostate enlargement and urinary obstruction, PVP Greenlight laser, Plasmakinetic, TURP for BPH,
Kidney stones treatment including shockwave and laser,
Urinary tract infections (UTI)
Men's Health and Fertility issues including varicocele, scrotal swellings, hernia, infections, and treatments such as laser circumcision, vasectomy, hernia repair, sperm analysis and retrieval techniques
Cancers of the kidney, bladder, testes.
Urination disorders including incontinence, frequency, incomplete emptying
Blood in the urine or semen
Surgeons International Holdings Pte Ltd - Medical surgeons
Address: 6 Napier Road, Suite 08-16 Gleneagles Medical Centre, Singapore 258499
Tel: (65) 6363 3939 Fax: (65) 6471 1088
SGIH
SURGEONS INTERNATIONAL HOLDINGS PTE LTD
where you find the right surgeon with a caring heart
Our Surgical Team:
Dr Chan Hsiang Sui

Consultant General Surgeon
Consultant Gastrointestinal & Cancer Surgeon
Consultant Laparoscopic Surgeon

Dr Chow Kah Kiong

Consultant Obstetrician & Gynaecologist
Consultant Gynae Endoscopic Surgeon

Dr Goh Hak-Su

Consultant Colorectal and General Surgeon

Dr Leslie B.K. Kuek

Consultant Plastic, Reconstructive & Aesthetic Surgeon

Dr Lee Keen Whye

Consultant Obstetrician & Gynaecologist
Consultant Gynae Endoscopic Surgeon

Dr Liang Te Shan

Consultant Orthopaedic Surgeon

Dr Ngian Kite Seng

Consultant Orthopaedic Surgeon

Dr Ngoi Sing Shang

Consultant General Surgeon
Consultant Colorectal Surgeon
Consultant Laparoscopic Surgeon

Dr Seah Chee Seng

Consultant Plastic & Cosmetic Surgeon

Dr Billy Tan Ban Hock

Consultant Eye & Vitreoretinal Surgeon

Dr Tan Chong Tien

Consultant Spine & Orthopaedic Surgeon

Dr Tan Jee Lim

Consultant Orthopaedic Sports Surgeon

Dr Tho Kam San

Consultant Orthopaedic Sports Surgeon

Dr Francis Y.H. Wong

Consultant Orthopaedic Surgeon

Dr Sriram Shankar

Consultant Cardiothoracic & Vascular Surgeon

Dr Leong Hoo Kwong

Consultant Otorhinolaryngologist, Head & Neck Surgeon

Dr Chew Khet Kue
Dr Low Sze Chuan

Consultant Breast Surgeon

Dr Tay Kah Phuan
Dr Ching Kwok Choy

Consultant Obstetrician & Gynae-Oncology Surgeon

Dr Loh Fun Chee

Consultant Oral Maxillofacial Surgeon
Podiatry Services
my FootDr podiatry centres

Address: 1 Orchard Blvd, Singapore 248649
Phone: +65 6836 8144
Website: http://www.myfootdr.com.sg
my FootDr podiatry centres have revolutionised podiatry services in Singapore by offering expert foot care in the Camden Medical Centre, Singapore's premier medical wellness and preventative healthcare centre.
my FootDr podiatry centres treat a wide range of aliments including heel pain /plantar fasciitis, Achilles Tendonopathy, fungal toenails, medial tibial periostitis (shin splints), hallux valgus / bunions, neuromas, foot and ankle sprains, knee pain (e.g. patellofemoral pain syndrome) and many other sports injuries.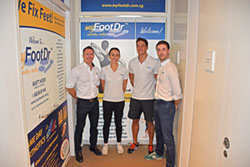 Our team consists of Podiatrists Matt Herd and Melanie Steel, Osteopath Niall Wafer, Exercise Physiologist Ryan Tonge and Receptionist Jeanie Ho.
Described as the most modern podiatry clinic in Asia my FootDr is well appointed with state of the art diagnostic and treatment equipment, such as video gait analysis systems for comprehensive biomechanical examinations, total contact foot scanners and milling machines to the next generation of foot orthotic fabrication, pressure mats for accurate pressure reading cryosurgery for plantar warts and a dedicated surgical room for ingrown toenail surgeries, diabetic and general foot care. With our own in house Orthema CAD/CAM orthotic laboratory onsite we can manufacture customised orthotics on the spot.... Within one hour!
Sports Equipment
Sportsmatch Marketing Pte Ltd
Sportsmatch Marketing is a wholesale distributor of sporting goods to the tennis, squash and badminton industry. Our product portfolio includes Tennis, Squash and Badminton racquets, footwear, racquet strings, apparel and accessories.
We are the distributor of kinesiology therapeutic tapes (KT Tape) and Acti-Fit shoe insoles. We are also looking for distributorship of sports products.
Our products are distributed in Singapore, Malaysia and Indonesia through our network of pro racquet specialty dealers, general sports shops, sports chain stores, departmental stores and sports clubs.
Sportsmatch Marketing was established in 2002 and is headquartered in Singapore.
Address: 1001, Jalan Bukit Merah #01-01, Singapore 159455
Tel: +65 6276-3313
Fax: +65 6272-9311
Website: http://www.sportsmatch.com.sg
Contact: kaiboon@sportsmatch.com.sg , lina@sportsmatch.com.sg
Malaysia Details

Address: No. 7 Jalan PJS 7/20B, Bandar Sunway, 47500 Subang Jaya, Selangor, Malaysia
Tel : 603-5638 0782
Fax : 603-5631 0482
Website: http://sportsmatch.com.my
Contact: inquiry@sportsmatch.com.my
Swimming School
Happy Fish Swim School - Swimming Lessons For All Ages
Awaken the swimmer within. We offer group & private swimming lessons at almost all public swimming complexes and condo swimming pools. Choose your swimming lessons at any swimming pool nearest to you.
Happy Fish Swim School started since 2007. We believe swimming is a sport that everyone must know for health and safety. Through a short survey, we discovered that 7 out of 10 Singaporeans do not have proper swimming knowledge. This is why people drown during boating, water activities and even picking up a handphone. Thus, we wanted do our part by providing effective swimming lessons with enjoyable learning experience.
Company name: Happy Fish Swim School Pte. Ltd.
Tel: 9651-SWIM or 65606261
Office Address: 134 Jurong Gateway Road, #04-309Q Singapore 600134
Email: admin@swimminglessons.com.sg
Website: www.swimminglessons.com.sg
Tennis Coaching
Banana Tennis Academy
Are you looking for professional and quality tennis lessons in Singapore? Banana Tennis Academy can give you just that and more! Our professional tennis coaches are equipped with the knowledge and know-how of the sport that will certainly up your game.
Our Certified Coaches will give you personalized tailored instructions to correct your strokes in the shortest possible time.
Flexible Scheduling to allow you to get your tennis fix at your preferred time and day. This is our bid to make sure you have time for the amazing sport we all love.
Get your Bananas anywhere! If you have access to a court at your place, we got you covered. If you have a preferred public court, we can have our session there too.
Comprehensive List of Tennis Lessons:
Contact them today and get started on your very own tennis journey.
For Merchants

If you would like to advertise your products or services, please contact us