Guides for Expats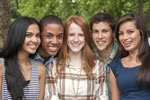 Residing in a new country like Singapore would require you to know a lot of 'what to dos' and 'how to dos'. Our handy guide for expats includes information a new expatriate, would-be expat or even local Singaporean might need to know.
We cover information about relocation, home care, moving, procedures for both rental and purchase, living, staying and working in Singapore, useful information for healthcare and international schools. Do take a look at our travel and transportation guide, tips on finding a house in Singapore. There is even a FAQ section for quick tips.
SIA recruiting 2000 cabin crew by March 2023
That's such good news and good luck to those applying/reapplying. =D>

https://www.straitstimes.com/singapore/transport/sia-to-hire-2000-cabin-crew-by-march-2023-about-800-recruited-so-far?utm_campaign=stfbandutm_medium=socialandutm_source=facebook



Posted in Airline Careers




Really? Does it make more than just regular drip coffee? Any lattes/capps?

It does not produce .....



Posted in Beauty, Health & Fitness
Re: EP Processing Time Feb 2021 / Mar 2021

Just had my EP through, wanted to add the data point

Applied 18th May
Approved 26th May

I already hold another EP and am from a western country


Honestly this data may not help as each application is different from another.