Guides for Expats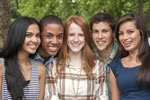 Residing in a new country like Singapore would require you to know a lot of 'what to dos' and 'how to dos'. Our handy guide for expats includes information a new expatriate, would-be expat or even local Singaporean might need to know.
We cover information about relocation, home care, moving, procedures for both rental and purchase, living, staying and working in Singapore, useful information for healthcare and international schools. Do take a look at our travel and transportation guide, tips on finding a house in Singapore. There is even a FAQ section for quick tips.





They run the risk until first caught. After then they cannot risk it as they will be inspected every time. I .....



Posted in Travel & Holidays

Volunteering abuse I have no comments in that.

End of the day it's about getting to know the community and helping the fellow people near you.

Apart from volunteering , neighbour hood events is another way to integrate.

Yes it's not .....



Posted in PR, Citizenship, Passes & Visas for Foreigners


Congratulations Hope2023! Your perseverance as quoted by many, is truly admirable and inspiring.
I have a question (open to all). I have seen everyone use the word .....