Guides for Expats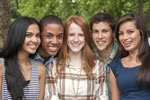 Residing in a new country like Singapore would require you to know a lot of 'what to dos' and 'how to dos'. Our handy guide for expats includes information a new expatriate, would-be expat or even local Singaporean might need to know.
We cover information about relocation, home care, moving, procedures for both rental and purchase, living, staying and working in Singapore, useful information for healthcare and international schools. Do take a look at our travel and transportation guide, tips on finding a house in Singapore. There is even a FAQ section for quick tips.
No food (in isolation) can make you fat. It's eating more calories than you burn that will cause weight gain.



Posted in Beauty, Health & Fitness
I've been drinking sugarcane everyday for the past 2 weeks and wondered - would sugarcane make you fat?



Posted in Beauty, Health & Fitness
Re: SC Approval and Timeline Questions

Yes. I applied on 28 Sept 2020. Its been 30months and 3 days. My first application was rejected in 2019 (after 20 months processing time) and I applied again after a year.


Do you mind sharing your profile?