Co-Working Spaces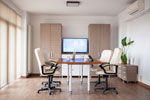 Co-working spaces are the perfect balance between working in a corporate environment and working from home with the comfort, amenities events and productivity they offer. Here are a list of Co-working spaces to suit every need and budget.
Please contact us to add to this list or have a more detailed listing for your co-working spaces.
Co-Working Spaces
Co-working spaces have witnessed a boom in the recent years in Singapore, to meet the demand for fuss-free, shared offices. From small cosy shophouses to multi-national establishments in business districts, remote workers and digital nomads have plenty of options to choose from. They are fast replacing the traditional offices with their chic and cosy working environment. Newly start-ups, entrepreneurs, influencers and many other people are drawn by the amazing amenities and perks that most co-working spaces have to offer.
Co-workers of diverse backgrounds work remotely together in a shared, communal setting, it is evident that co-working spaces boast a collaborative culture, which can be an innovative and great way to network.
With meteoric real estate rentals in Singapore, many start-ups and entrepreneurs choose to work out of these spaces as well. Co-working spaces also offer more flexible leases and you only pay for what you use and when you use.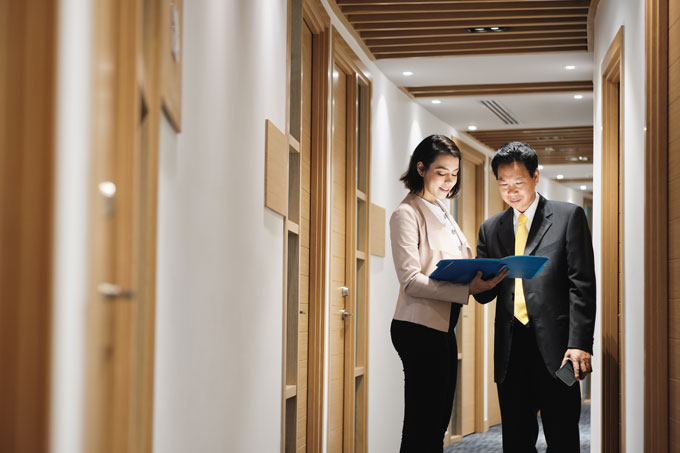 80RR
Address: 80 Robinson Road, #08-01 Singapore 068898
Website: www.80rrfintech.com
Tel: +65 6228 6313
Clubco
Address: 25 Church Street, #02-02 Capital Square, Singapore 049482
Address: 19 Cecil Street, #04-00 The Quadrant, Singapore 049704
Tel: +65 6222 8662 / 6653 5300
Coqoons Coworking
Address: 3 Harbourfront Place, Harbourfront Tower 2, Level 11, Singapore 099254
Website: coqoons.com
Tel: +65 6350 5700
Found8
Address: Locations can be found at www.found8.com/Singapore
Website: www.found8.com
Tel: +65 9833 2434
Level3
Address: Mapletree Business City, 20 Pasir Panjang Road (East Wing) #03-22/24, Singapore 117439
Website: l3.work
Tel: +65 8755 1405
The Co.
Address: 99 Duxton, Singapore 089543
Address: 75 High Street, Singapore 179435
Website: jointhe.co
Tel: Duxton +65 6950 2730 / High Street +65 6595 6288
Tinkertank
Address: 50 Geylang Lorong 17 Level 3 Singapore 388570
Website: tinkertanksg.com
Tel: +65 8111 9618 / +65 8323 5505
The Working Capitol
Address: 1 Keong Saik Road, Singapore 089109
Website: theworkingcapitol.com
Tel: +65 6805 4050
For Co-Working Spaces Provider

If you would like to advertise your shared office and working spaces, please contact us
Re: Please wear a mask when going out
It only helps if you use it in conjunction with Social Distancing. If you don't keep your distance, may as well not bother. Better yet? STAY HOME!



Posted in Beauty, Health & Fitness
Please wear a mask when going out
Let's all do our part, by wearing a mask when going out. We all know the mask do help protect ourselves and also others out there.



Posted in Beauty, Health & Fitness
Re: PR approval chance in 2020


Interesting. In last 2 months, SG residential prices down 1.5% but volumes down close to 15%. After cooling measures, transaction costs like stamp duty for foreigners is .....



Posted in PR, Citizenship, Passes & Visas for Foreigners
Re: PR approval chance in 2020
V cool. Things have obviously come a Long way from 1997. Your feedback is very encouraging so will definitely apply for PR now. I am quite fond of SG so I'm personally satisfied that I'm making the application for the right reasons. I have made friends across races and communities here and feel .....



Posted in PR, Citizenship, Passes & Visas for Foreigners
Re: COVID19 deaths reaching 50,000 soon ...
Global COVID-19 cases more than 1.25M, US more than 300k cases, global death more than 68k.

When will this pandemic slows down? Can't the global thousands of scientists come out with a solution FAST?



Posted in General Discussions