Photography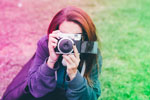 In this page you can find all about Photography, Birthday & Graduation Photography, Event & Wedding Photography, Videography.
Please contact us to add your services to this directory.
Photography
Bespoke Food Photography
Professional Food Photographer with over 10years of experience. Every dish and drink have a story waiting to be told, let us bring that story to live in the best way to represent your brand.
Professional Lighting
Food Styling
Lighting Assistant
Food Photography
Full Editing
Moodboard
We will arrange for a time to discuss and diagnose to really understand what you need and come out with the best approach for your needs.
Contact us today!
We have worked with:
Subway
Liho
The Alley
Cedele
Phoon Huat
Burger +
O'Coffee Club
Five Guys
Polar Puffs
And many more!
Photography:
singaporefoodphotographer.com
Videography available as well:
singaporefoodphotographer.com/food-videography-singapore/
Bespoke Photography
Meet Bespoke Photography Singapore, a family of keen-eyed and experienced photographers devoted to capturing beautiful visuals and immortalising your heartfelt moments.
Youthful, energetic and boasting a cultivated eye, Bespoke Photography Singapore aspires to breathe new life and attitude into the current photography scene. For any significant event in your life, it is our hope for you and your loved ones to simply relish the moment - and leave the rest to us. Our selection of specialised photographers, ranging from newborn photography to wedding photographers, strive to photograph your treasured and fleeting moments, while you delight in your momentous day or milestone achieved.
Express yourself. Eternalise moments. Photograph the exquisite. Meet Bespoke Photography Singapore, your go-to photographers.
Other types of photography that we offer:
Photography Services

Have your precious moments captured on photos as you might miss it so quickly without noticing it. Our team of professional photographers aim to capture beautiful journalistic shots – be it children, teens, friends, families or couples, on your very important day.
NEWBORN PACKAGE
Up to 3 hours of photography coverage
One hospital location
30-50 photos digitally enhanced and post processed
Return of softcopies on DVD

Rates: $700
OUTDOOR PACKAGE
Up to 3 hours of photography coverage
One outdoor location of your choice
One outfit change for children only
Maximum of 5 family members, $20 per additional person
50 photos digitally enhanced and post processed
Return of softcopies on DVD

Rates: $700
EVENT PHOTOGRAPHY (Birthday, parties, baby shower, baby full month)
Up to 3 hours of photography coverage
One indoor or outdoor location of your choice
All photos will digitally post processed
Return of softcopies

Rates: $700
Kindly note:
Sessions are subject to conditions of weather on the day itself for outdoor packages
A S$200 non-refundable deposit is required to confirm your session slot
Your session is valid for a period of 2 months upon confirmation.
Your deposit is non-refundable but it can be transferred to another session owner
You will be required to make payment for the balance of your session fee when your photos are released to you
You will be informed once it is ready for collection or posted
Optional Add-On Available:
Photo Book: S$150
10 x 8 inches (25 x 20 centimetres)
Waiting time of 2-3 weeks
Please allow at least:
3 weeks after your session for the photographs to be processed
1 week for the processing and delivery of the photos.
Please email enquiry@singaporeexpats.com for enquiries and bookings.
For Merchants

If you would like to advertise your products or services, please contact us
No food (in isolation) can make you fat. It's eating more calories than you burn that will cause weight gain.



Posted in Beauty, Health & Fitness
I've been drinking sugarcane everyday for the past 2 weeks and wondered - would sugarcane make you fat?



Posted in Beauty, Health & Fitness
Re: SC Approval and Timeline Questions

Yes. I applied on 28 Sept 2020. Its been 30months and 3 days. My first application was rejected in 2019 (after 20 months processing time) and I applied again after a year.


Do you mind sharing your profile?