Merchant Directory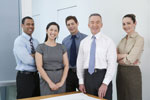 Our Singapore Expats Merchant Directory includes compilation of products and services you might find it useful. It includes address, contact number or description.
Do browse through our popular list of recommended restaurants and buffets if you are looking for some fine dining. Looking for places to buy teak furniture, computer products? Find computers & electronics, flowers & gifts, furniture, air-con contractors, plumbers, locksmiths, movers. and many others in this section. Please contact us to add your services to this directory
We are likely moving to California at the end of next year, we certainly won't be spending near as much $ as we do here.

I have scoped out the best high schools for my son, nearly as good as SAS, but free. That alone will be a huge weight lifted. I've been checking out used cars on Carfax.com .....



Posted in General Discussions
Listings on PG in the last 2 months...definitely more supply

15/7/2023- 30,000
22/7/2023- 30,200
29/7/2023- 30,100
5/8/2023- 30,300
12/8/2023- 30,400
19/8/2023- 30,700
26/8/2023- 30,900
2/9/2023- 31,100
9/9/2023- 31,600
16/9/2023- 31,700
23/9/2023 -32,200



Posted in Property Talk, Housing & Rental
Try these people..... I cannot vouch for them as I've never needed a translator but apparently they are also accepted by the various ministries here.

https://www.singaporetranslators.com/