Merchant Directory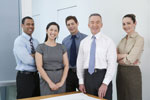 Our Singapore Expats Merchant Directory includes compilation of products and services you might find it useful. It includes address, contact number or description.
Do browse through our popular list of recommended restaurants and buffets if you are looking for some fine dining. Looking for places to buy teak furniture, computer products? Find computers & electronics, flowers & gifts, furniture, air-con contractors, plumbers, locksmiths, movers. and many others in this section. Please contact us to add your services to this directory
Re: My Nightmare Experience with a Property Agent
It's to the advantage of the local and expat landlord population.

Only when we see someone notable and embarrassing for the Singapore govt stitched up will this change. This is partly why local landlords are not keen to rent to certain parties who have influence.



Posted in Property Talk, Housing & Rental
Re: Will Darlie toothpaste be next?
I remember when that blew up over here. In fact, if we search the archives here around 2016 or 17 I believe there was a thread on it as well.


Italy responded! https://www.youtube.com/watch?v=0bDqAkgAblI



Posted in Leisure Chat, Jokes, Rubbish
Re: My Nightmare Experience with a Property Agent
Hi Lisa,

They offered to return a total of $2683 back to me. This was from a deposit a 5600 so total deductions of just over 3000 sgd. In the end I accepted this offer as the only alternative would be to send a letter of demand and then proceed to the Small Claims Courts.

It's a shame the .....



Posted in Property Talk, Housing & Rental