Merchant Directory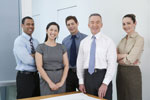 Our Singapore Expats Merchant Directory includes compilation of products and services you might find it useful. It includes address, contact number or description.
Do browse through our popular list of recommended restaurants and buffets if you are looking for some fine dining. Looking for places to buy teak furniture, computer products? Find computers & electronics, flowers & gifts, furniture, air-con contractors, plumbers, locksmiths, movers. and many others in this section. Please contact us to add your services to this directory

You haven't answered my question. You don't answer a query with a question.


I think you have overlooked.. query is from me.. not from OP



Posted in PR, Citizenship, Passes & Visas for Foreigners
Re: EP Processing Time in Dec 2020/ Jan 2021

Hi All,

6 years exp, BFSI, first time EP application.

Employer told me applied EP in January last week, but dint share the FIN number. I tried checking from passport number but no record found. Stayed patient, as mentioned by .....



Posted in PR, Citizenship, Passes & Visas for Foreigners
Re: Seeking help regarding S Pass and STVP
You should get Company B to apply S Pass for you and get it approved. The new IPA will have a validity of 2 months (?). Once Company A cancel your S Pass, the Company B can proceed with application of issuance of new card.

The new IPA will give you a stay in SG, I believe.



Posted in PR, Citizenship, Passes & Visas for Foreigners
Re: Anyone else thinking of ordering a Tesla online here? Cheaper than a Camry!



EVs may well be more reliable than an ICE car.

However, as a manufacturer, how does Tesla .....



Posted in Cars & Motorcycles

It's the soapiness that gets me Mal. I guess your over carbonated issue.


Wowsa! Ya think? I recall the big brown (660 ml?), ice cold bottles of Tiger beer as being exactly the thing to slake a thirst... refreshing, light but .....



Posted in Leisure Chat, Jokes, Rubbish