Merchant Directory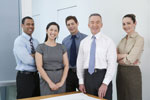 Our Singapore Expats Merchant Directory includes compilation of products and services you might find it useful. It includes address, contact number or description.
Do browse through our popular list of recommended restaurants and buffets if you are looking for some fine dining. Looking for places to buy teak furniture, computer products? Find computers & electronics, flowers & gifts, furniture, air-con contractors, plumbers, locksmiths, movers. and many others in this section. Please contact us to add your services to this directory
Posted in PR, Citizenship, Passes & Visas for Foreigners
Hi,
My profile
Nationality : indian,32 male
Position: Operation manager
Qualification : diploma with certified welding courses (AWS,CSWIP)
Pass: s pass
Annual salary:72 k
Stay in Sg: nearing 10 year
Wife (28) and son 3 year Old are in dp

Going to apply for PR before I have .....



Posted in PR, Citizenship, Passes & Visas for Foreigners
Re: Verbally Accept Offer but a Better Offer Comes Out
B has not given you an offer? Take up A. If for some reason B comes through then resign.



Posted in Careers & Jobs in Singapore
Re: Coliving space with no minimum stay

I am thinking of spending 3 months in Singapore in the future to travel/play bridge. Would like to stay at a coliving space but my visa will only be for 3 months. I searched around for coliving spaces but they want at least 6 months .....



Posted in Property Talk, Housing & Rental
Re: PR approval chance in 2020
To be honest? Not good. You were rejected 3x during non-critical periods. Now you are in the middle of an epidemic and high unemployment (currently the highest local unemployment in over 10 years. This means more weightage will be given to locals to get them re-employed. This is always a danger .....