Singapore Expats
One-stop residential Singapore property guide, renting procedure and information directory for expatriates living or relocating to Singapore.
Rent Singapore property, apartment or house has never been easier. Our Singapore Property Classifieds provide one stop property search for apartment, condo or house for rent or sale in Singapore. Expatriate or would-be expat can also exchange tips and ideas in our Expat Forum.
Singapore Property Search
Highlights

Canadian International School Virtual Chat and Tour
- Discover the unique CIS ethos and experience with a personal vritual chat and tour with our friendly admissions team. Learn more about the school's rigorous IB programme, their broad range of language, arts, sports and service opportunities and community. Have all your questions answered.
Register now
.

AVIS
- Drive the roads of Singapore with peace of mind. Car rental and leasing available from daily to yearly arrangements. Leave the road tax, maintenance, servicing and more to us; giving you more time on enjoy yourself with your loved ones.
Learn more
.

One World International School
- One World International School offers an excellent international education to children from the age of 3 to 18 in a nurturing multi-cultural environment at an equitable fee point.

Since 1956,
Singapore American School
has made tremendous strides in its vision to be a world leader in education, cultivating exceptional thinkers prepared for the future.

Condos Near MRT
- Detail list of condominiums and apartments near MRT station in Singapore. Must read if you are looking for housing near certain MRT station.

Events, Gatherings, Making Friends
Hot!
- Join our expat community to organise an event, gathering, meetup, party. Search for expats from your country, sports partners or meet new friends here!

International Schools in Singapore
- A comprehensive list of International Schools in Singapore. Read and find out more about International Schools and find the most suitable school for your child.

Service Apartments
- A comprehensive list of service apartments in Singapore. An ideal choice for the busy professional or if you are looking to rent on a short term. Browse through the service apartments available.

Singapore Property Pictures
- Surf this section for more than 10,000 maps, pictures and descriptions of apartments, condominiums and houses in Singapore. Featuring interior, exterior, facilities and amenities of Singapore properties.
New Property Launch
The Landmark - Experience luxury city living on an elevated elegance where a plethora of modern luxuries has been harnessed into one residential development. There is only One. The Landmark.
Featured Property Listings
Popular Singapore Property Districts
Condo / Apartment near Central Business District
Condo / Apartment near Orchard, Holland, River Valley
Condo / Apartment near Bukit Timah
Condo / Apartment near Bukit Timah
Condo / Apartment near East Coast
Condo / Apartment near Newton, Novena
Bungalow / House near Orchard, Holland, River Valley
Bungalow / House near Bukit Timah
Bungalow / House near East Coast
Bungalow / House near Newton, Novena
New Articles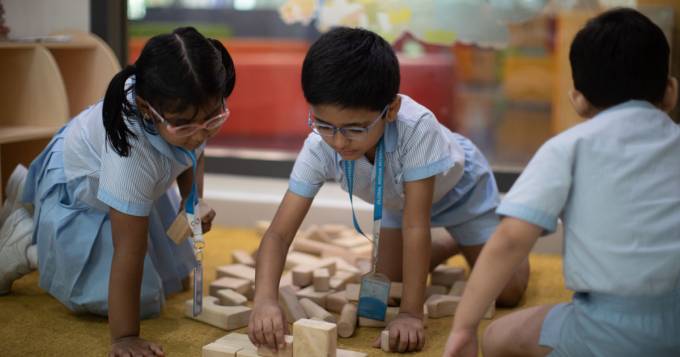 Your child's brain will develop more in the first five years than it will during any other stage throughout life. This is why it's so important to nurture curiosity in early learners. Fortunately, Global Indian International School (GIIS) is taking strides to meet this challenge. GIIS, Singapore has recently commenced a day-long preschool option for students aged 2.5 to 5 years old at both its SMART... More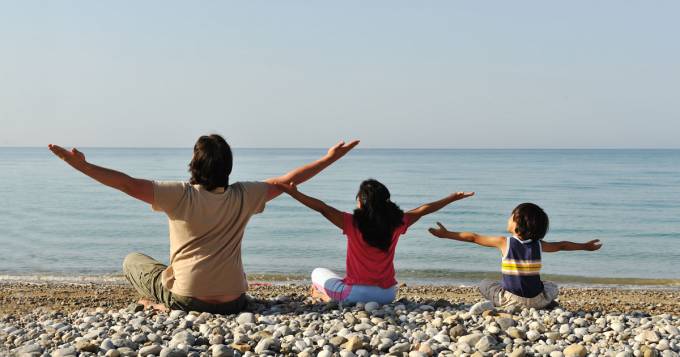 When one thinks of a relaxing beach vacation in a tropical climate, Bali, Da Nang or Boracay are destinations that instantly spring to mind. Seldom would anyone pick Singapore as the ideal beach destination, and those who do are likely to change their minds upon arriving.
It's not so much that the beaches are dirty (they're actually pretty clean considering the volume of visitors), or that there aren't enough beaches to go around (we have six beaches on mainland Singapore, and we also own one island with an island with an island, but more on that later), but... More
Property News & Promotions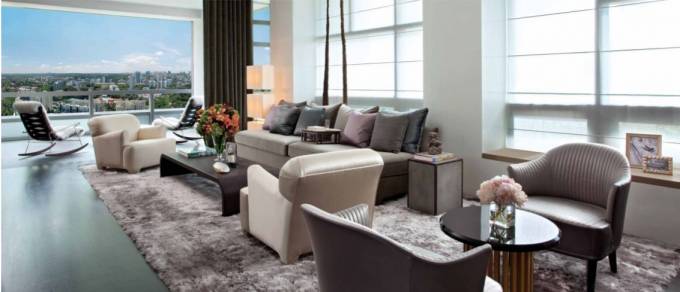 NOUVEL 18
One of the last 2 largest 4 bedroom units (2820sqft) at Nouvel 18 is now selling VACANT!
Do not miss this #26 unit!
🔵 Located in the Ardmore enclave!
🔵 Freehold
🔵 Cheapest units in the Ultra Lux segment!
🔵 Ready to move
🔵 Only ONE 5 bedroom PH left!
🔵 Resort like facilities!
Other units include: -
2 + S, 1335sqft @ $4.016M ($3,008psf)
3 bed, 1582sqft @ $4.88M ($3,085psf)
3 + S, 1765sqft @ $5.28M ($2,992psf)
4 + S, 2476sqft @ $7.632M ($3,082psf)
5 bedroom PH, 6,458sqft @ $35M
Call us today!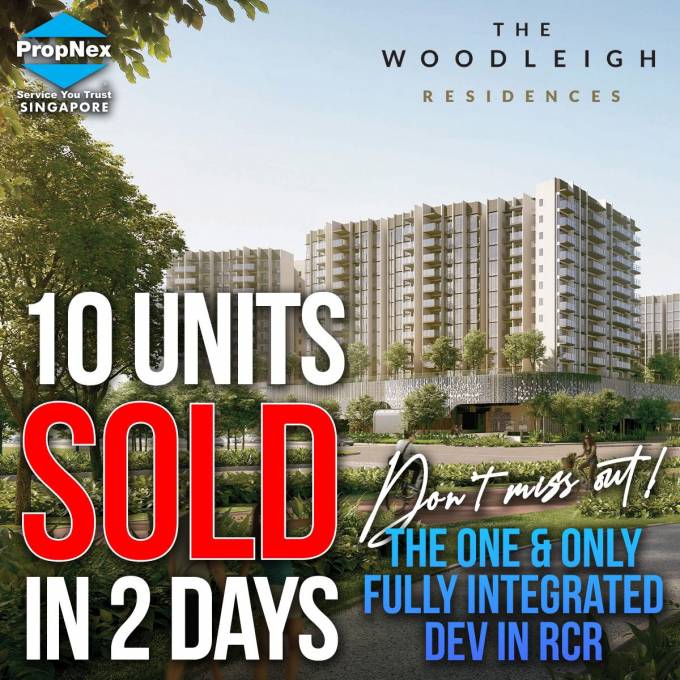 THE WOODLEIGH RESIDENCES
The Woodleigh Residences > 80% sold is a GEM 💎 starting from as Low as $2,010 psf 🤩
With discounts of up to $340,000, this is The Once In A Life Time☄️ opportunity to grab a foothold into The ☝🏻One & Only RCR Integrated Development facing the Bidadari Park & the Alkaff Lake in the Bidadari Master Plan
- one of Singapore's most coveted locations to live in😍
🥳 11 : 11 Promotion for 1119sqft 3️⃣BR units in Stacks 27 & 32
First 🖐🏻5️⃣ units sold on any floors of stack 27 & 32 will get an additional nett $20,000 discount off the NETT price.
Valid till 2359hrs 30/11/21, or when the first 5 units have been sold, whichever is earlier.
⭐ Attractive Prices ⭐
💫2Br fr $1.601 mil
💫3Br fr $1.770 mil
💫4Br fr $2.634 mil
Moving and relocating to Singapore
Rent property, apartment, house in Singapore made easy. Singapore Property Classified listings for apartment, condominium, house and commercial properties.
Information, resource guide and FAQ for Singapore expat. Including living, housing, staying and working in Singapore.
housing rental guide, travel and transport guides in Singapore.
Expat Singapore relocation, moving services, lodging, accommodation, property and housing rental guide.
Guides on shopping, fine food, sports, places of interest, entertainment and clubbing in Singapore.
Search apartments and houses in Singapore in our Singapore Property Classifieds or view our collection of Singapore Property Pictures.
Join the friendly Expat Forum and share tips and opinions with fellow expatriates.
Renting or Selling property in Singapore
Submit your property listing - apartment, condo, house, flats rental or sale to the most comprehensive property listings database in Singapore.
Most complete Singapore property classifieds - residential and commercial.
Number 1 expatriate & property portal in Singapore.