Singapore Expats
One-stop residential Singapore property guide, renting procedure and information directory for expatriates living or relocating to Singapore.
Rent Singapore property, apartment or house has never been easier. Our Singapore Property Classifieds provide one stop property search for apartment, condo or house for rent or sale in Singapore. Expatriate or would-be expat can also exchange tips and ideas in our Expat Forum.
Singapore Property Search
Highlights

Canadian International School Virtual Chat and Tour
- Discover the unique CIS ethos and experience with a personal vritual chat and tour with our friendly admissions team. Learn more about the school's rigorous IB programme, their broad range of language, arts, sports and service opportunities and community. Have all your questions answered.
Register now
.

AVIS
- Drive the roads of Singapore with peace of mind. Car rental and leasing available from daily to yearly arrangements. Leave the road tax, maintenance, servicing and more to us; giving you more time on enjoy yourself with your loved ones.
Learn more
.

One World International School
- One World International School offers an excellent international education to children from the age of 3 to 18 in a nurturing multi-cultural environment at an equitable fee point.

Since 1956,
Singapore American School
has made tremendous strides in its vision to be a world leader in education, cultivating exceptional thinkers prepared for the future.

Condos Near MRT
- Detail list of condominiums and apartments near MRT station in Singapore. Must read if you are looking for housing near certain MRT station.

Events, Gatherings, Making Friends
Hot!
- Join our expat community to organise an event, gathering, meetup, party. Search for expats from your country, sports partners or meet new friends here!

International Schools in Singapore
- A comprehensive list of International Schools in Singapore. Read and find out more about International Schools and find the most suitable school for your child.

Service Apartments
- A comprehensive list of service apartments in Singapore. An ideal choice for the busy professional or if you are looking to rent on a short term. Browse through the service apartments available.

Singapore Property Pictures
- Surf this section for more than 10,000 maps, pictures and descriptions of apartments, condominiums and houses in Singapore. Featuring interior, exterior, facilities and amenities of Singapore properties.
New Property Launch
Featured Property Listings
Popular Singapore Property Districts
Condo / Apartment near Central Business District
Condo / Apartment near Orchard, Holland, River Valley
Condo / Apartment near Bukit Timah
Condo / Apartment near Bukit Timah
Condo / Apartment near East Coast
Condo / Apartment near Newton, Novena
Bungalow / House near Orchard, Holland, River Valley
Bungalow / House near Bukit Timah
Bungalow / House near East Coast
Bungalow / House near Newton, Novena
New Articles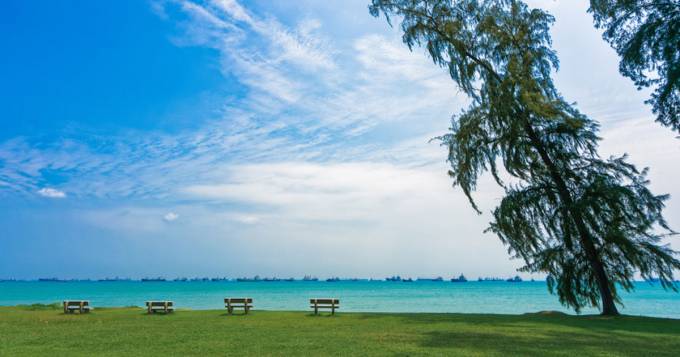 Residents on the East Coast are always raving about the premium lifestyle that comes with an incredibly well-established neighbourhood. Apparently, the East Coast is not just convenient but also packed with so many exciting offers, diverse lifestyle options and tantalising food galore. Curious? Read on to find out interesting insights about this charming district.
Upbeat and Convenient Neighbourhood
First of all, East Coast is an upbeat and convenient neighbourhood that is interwoven with a great variety of lifestyle... More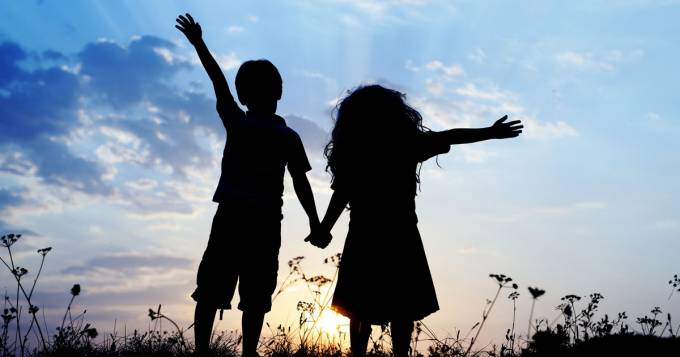 Located in the tropics, land scarce Singapore does not offer the same natural abundance of the seasons' changes as do many other countries in the world. Here, no flame-coloured leaves cover the forest floor in the autumn, no snow falls to accommodate adrenaline-fuelled sled races, and no frost touches fresh-bloomed flowers in the spring—here, there are simply relentlessly sunny days interspersed by brief periods of rain, and this is excellent news for children who love to play outdoors. The superb infrastructure in Singapore ensures that shelter from sudden rainstorms can be... More
Property News & Promotions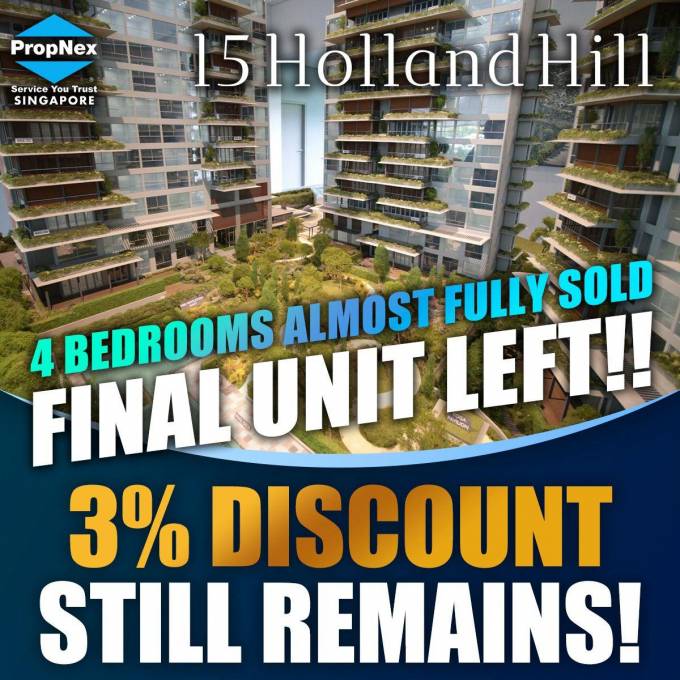 15 HOLLAND HILL
Unit: #04-03
4 Bedroom (2303sqft)
Over looking 15 Holland Hill's bespoke gardens
East facing
List price: $7,167,000
AFTER 3% DISCOUNT: $6,951,990
This is one of the best selling layouts, highly sought after by buyers!
Project Overview:
• Freehold
• District 10
• 3 Block of 12 Storeys, 57 Units Only
• TOP est. end 2022- early 2023
• Award Winning Developer: Kheng Leong
Call now before it's gone!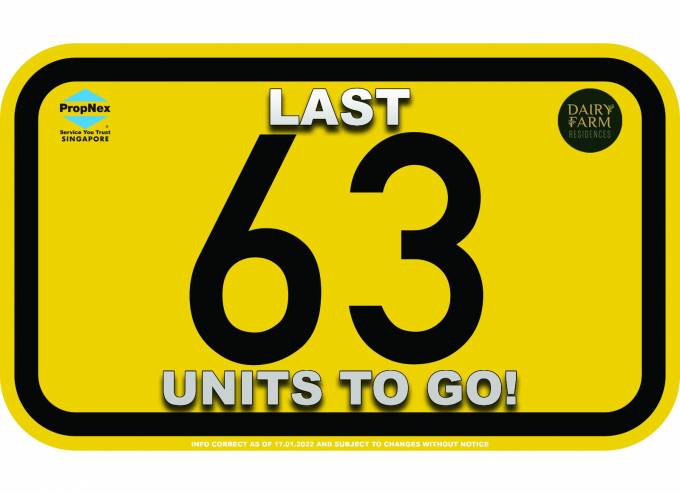 Dairy Farm Residences
🥳🥳Last 63 Units to go🥳🥳
TOP Estimated Mid 2023
⭐ 2 Bedroom 710-732 SF
Frm $1,194,200 (Last 24 units)
⭐ 2 + Study 764-775 SF
Frm $1,273,800 (Last 17 units)
⭐ 3 Bedroom 1012 SF
Frm $1,515,600 (Last 4 Units)
⭐ 3 Bedroom + Utility 1012-1130 SF
Frm $1,555,200 (Last 16 Units)
⭐ 3 Bedroom Premium 1141 SF
Frm $1,772,300 (Last 2 Units)
Don't miss out this fantastic offer!
Moving and relocating to Singapore
Rent property, apartment, house in Singapore made easy. Singapore Property Classified listings for apartment, condominium, house and commercial properties.
Information, resource guide and FAQ for Singapore expat. Including living, housing, staying and working in Singapore.
housing rental guide, travel and transport guides in Singapore.
Expat Singapore relocation, moving services, lodging, accommodation, property and housing rental guide.
Guides on shopping, fine food, sports, places of interest, entertainment and clubbing in Singapore.
Search apartments and houses in Singapore in our Singapore Property Classifieds or view our collection of Singapore Property Pictures.
Join the friendly Expat Forum and share tips and opinions with fellow expatriates.
Renting or Selling property in Singapore
Submit your property listing - apartment, condo, house, flats rental or sale to the most comprehensive property listings database in Singapore.
Most complete Singapore property classifieds - residential and commercial.
Number 1 expatriate & property portal in Singapore.