Best Singapore Condominium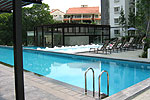 Singles Condo
Singapore Expats has compiled a list of top condos in Singapore from our realtors' recommendations. The list is divided into 4 categories, namely - Prestige Condo, Family Condo, Singles Condo and Waterfront Condo. The condos consist of developments from East Coast and Central area of Singapore. Feel free to contact us for any feedback or review regarding condos in Singapore.
Select

PRESTIGE CONDO
|
FAMILY CONDO
| SINGLES CONDO |
WATERFRONT CONDO
BEST SINGAPORE SINGLES CONDO
What Is The VigorNow Male Enhancement A Scam?
The huge point of view of is to give you blended and remarkable advantages through the potential gain of which your existence as an individual of .....



Posted in 20's Club
Green CBD Gummies Latest Formula For Aches | Cost And Buy?
Stress and hypertension are amazingly ordinary issues of individuals. A large number of individuals experience the evil impacts of tension and it can in like manner impact rest quality. People start losing their center on account of these issues anyway we have a thing that can additionally foster .....



Posted in 20's Club
Trường đa chương trình giảng dạy
Học sinh Trung học (lớp 6 đến lớp 10) có thể chọn CBSE hoặc chọn Chương trình Trung học cơ sở của Cambridge (CLSP) và chuyển sang hoàn thành chương trình IGCSE ở Lớp 10.
Học sinh Trung học (lớp 11 và 12), được lựa chọn giữa hai chương .....



Posted in 20's Club