Best Singapore Condominium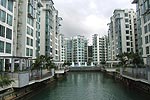 Waterfront Condo
Singapore Expats has compiled a list of top condos in Singapore from our realtors' recommendations. The list is divided into 4 categories, namely - Prestige Condo, Family Condo, Singles Condo and Waterfront Condo. The condos consist of developments from East Coast and Central area of Singapore. Feel free to contact us for any feedback or review regarding condos in Singapore.
Select

PRESTIGE CONDO
|
FAMILY CONDO
|
SINGLES CONDO
| WATERFRONT CONDO
BEST SINGAPORE WATERFRONT CONDO
Mean I been lie like this also can't do anything?
He ask me to work and say don't worry about work permit but in the end he dint help me apply the work permit and fire me without a reason even overtime also don't give me. So is this Singapore Law?



Posted in PR, Citizenship, Passes & Visas for Foreigners
Learn Selenium from the best Selenium Training center in Chennai which offers complete Selenium training in Chennai with Placement by well experienced Java Certified Trainer. Besant Technologies is a reputed Selenium Training Institute in Chennai and boasts of being a known producer of achievers .....



Posted in Education & Enrichment Courses for Children
Hi all I'm vykers from Malaysian and work as carpenter, I been cheated by my boss that ask me to work and work permit is already apply cuz he job very rush. And no pay my overtime 18 hour. Dismiss me with stupid reason. So what I can do now?. More my wife is pregnant and due date almost reach, so .....



Posted in PR, Citizenship, Passes & Visas for Foreigners
Re: 2nd PR application rejected profile sharing

My 2nd PR application was rejected this week after 6 months pending.

Main applicant:
I'm Vietnamese male, in my early 30s, holding EP working as a software engineer, base salary of 9k SGD. Been here since 2013.

Spouse and kid:
Wife is .....



Posted in PR, Citizenship, Passes & Visas for Foreigners
Hi
Thanks for your reply. Really appreciate it.