Best Singapore Condominium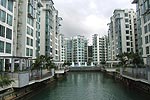 Waterfront Condo
Singapore Expats has compiled a list of top condos in Singapore from our realtors' recommendations. The list is divided into 4 categories, namely - Prestige Condo, Family Condo, Singles Condo and Waterfront Condo. The condos consist of developments from East Coast and Central area of Singapore. Feel free to contact us for any feedback or review regarding condos in Singapore.
Select

PRESTIGE CONDO
|
FAMILY CONDO
|
SINGLES CONDO
| WATERFRONT CONDO
BEST SINGAPORE WATERFRONT CONDO

You'll be fine regardless Mal. I sold my stock portfolio last night. I don't entirely trust the GOP not to screw up the debt ceiling deal.


Market timing is one of main reasons investors underperform the market. I honestly .....



Posted in PR, Citizenship, Passes & Visas for Foreigners
It's only one member on this forum that has been in EP for so long, not multiple "members" as what LF claims. And malcontent isn't a good example as he deliberately chose to stay on EP for more than 2 decades and his wife is a PR so he can convert to LTVP any time if he *touchwood* loses .....



Posted in PR, Citizenship, Passes & Visas for Foreigners

There are members on this forum even who have been on EP for as long as 25 years.

But doesn't it feel like the sword of Damocles? At any time an EP holder can lose a job and not find a new one, or not pass COMPASS starting .....