Best Singapore Condominium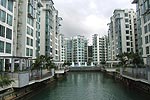 Waterfront Condo
Singapore Expats has compiled a list of top condos in Singapore from our realtors' recommendations. The list is divided into 4 categories, namely - Prestige Condo, Family Condo, Singles Condo and Waterfront Condo. The condos consist of developments from East Coast and Central area of Singapore. Feel free to contact us for any feedback or review regarding condos in Singapore.
Select

PRESTIGE CONDO
|
FAMILY CONDO
|
SINGLES CONDO
| WATERFRONT CONDO
BEST SINGAPORE WATERFRONT CONDO
SIA recruiting 2000 cabin crew by March 2023
That's such good news and good luck to those applying/reapplying. =D>

https://www.straitstimes.com/singapore/transport/sia-to-hire-2000-cabin-crew-by-march-2023-about-800-recruited-so-far?utm_campaign=stfbandutm_medium=socialandutm_source=facebook



Posted in Airline Careers




Really? Does it make more than just regular drip coffee? Any lattes/capps?

It does not produce .....



Posted in Beauty, Health & Fitness
Re: EP Processing Time Feb 2021 / Mar 2021

Just had my EP through, wanted to add the data point

Applied 18th May
Approved 26th May

I already hold another EP and am from a western country


Honestly this data may not help as each application is different from another.