Best Singapore Condominium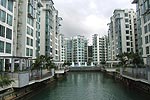 Waterfront Condo
Singapore Expats has compiled a list of top condos in Singapore from our realtors' recommendations. The list is divided into 4 categories, namely - Prestige Condo, Family Condo, Singles Condo and Waterfront Condo. The condos consist of developments from East Coast and Central area of Singapore. Feel free to contact us for any feedback or review regarding condos in Singapore.
Select

PRESTIGE CONDO
|
FAMILY CONDO
|
SINGLES CONDO
| WATERFRONT CONDO
BEST SINGAPORE WATERFRONT CONDO
Re: Age limit for National Service as a PR

Hi Sunday morning stable and PNGMK

Thanks for your reply. I understand i can expect a waiver if i get a PR through the family scheme above 40 years old with kids.


I got one at 29 with no kids. Waivers for PR are standard. No .....



Posted in National Service
Re: SC applying supplementary credit card for foreigner spouse
Malcontent - my wife is down to one CC - her discovery card. Her Founders Credit Union and GESA visa/mastercard were all cancelled years ago for similar issues. I MADE her use her discovery card in the USA so some activity showed. (I'm surprised at how well it is accepted over there).



Posted in Credit Card & Banking in Singapore
Damn! I managed to delete an almost complete answer, so here we go again.

Once again, I will note that I have been absent from Singapore for nine years (has it been that long?) and maybe things have changed. OTOH, I remain familiar with Singapore law and the posts that show up in Singapore .....



Posted in Business in Singapore