Shopping in Singapore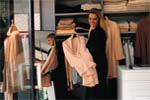 Singapore is famous for its variety of food and shopping. In this page you can find information on shopping and shopping malls in Singapore, like Orchard, Marina, Suntec City, Little India and Chinatown. Includes some brief description of the shops you can find in various malls and the anchor tenant.
Shopping in Orchard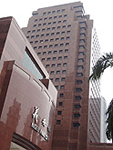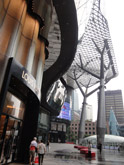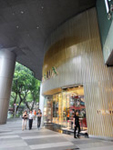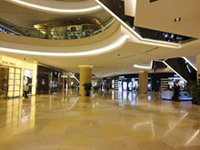 Orchard Road, would be the most popular and most commonly heard names if anyone should mention about shopping. This place is the central hub, also known as the 'city' of Singapore, and it is well known among tourists. Orchard Road offers major departmental stores, supermarkets, movie theatres, restaurants. famous hotels and other entertainment outlets. Some of the well known hotels are - The Boulevard, Hilton International, Mandarin Hotel, Hyatt Regency, Goodwood Park, Orchard Parade, Le Meridien and Orchard Hotel. The main shopping complexes would be Centrepoint, The Far East Plaza, Paragon, Ngee Ann City, Orchard Point, Far East Shopping Centre, Forum The Shopping Mall, Lucky Plaza, Orchard Emerald, Orchard Plaza, Orchard Towers, Orchard Plaza Wisma Atria, Shaw House, Shaw Centre, Tanglin Place and Tanglin Mall.
You can get there by MRT as there are Orchard and Somerset MRT stations along the Orchard Road stretch. You can also find cheap buys like apparels and accessories in orchard Road, and wait till mid July every year, there is the great Singapore sales, where even major retailers slash their prices.
313@Somerset - 313@somerset offers an exceptional range of leading international and local brands that will deliver a unique, expansive mid level fashion brands.
There are also several food and beverage outlets within the mall. Visitors will be able to choose local specialty in the food courts to unique and thematic restaurants with a wide range of international cuisine to offer.
Centrepoint - A one-stop shopping mall on Orchard Road as everyday items are sold there. For the smart shoppers.
Delfi Orchard - Includes many clothing and accessory shops, a Waterford crystal shop, a Wedgewood china shop, an outlet of Royal Selangor Pewter and many home-related shops and karaoke place.
T-Galleria by DFS on Scotts Road - T-Galleria by DFS on Scotts Road is the place to enjoy duty-free savings on the world's leading luxury brands. Bringing you the most extensive selection of prestigious brands and offer the best value on fashion and accessories in Singapore. Locals and tourists can shop with confidence knowing that our products come with a DFS 100% Worldwide Guarantee, and shop to their hearts desire as DFS Galleria carries a wide range of exclusive products. So come to T-Galleria by DFS and experience the richness of Singapore.
Far East Plaza - Over 600 retailers, selling from youths' hip and happening clothing and apparel, video stores, electronics, food, tattoo shops, hair and beauty salons, and so much more. Ideally the teenagers' hang out.
Forum The Shopping Mall - Boasting a unique mix of retail stores and eateries, Forum The Shopping Mall caters to the needs of modern families, offering a little something for everyone. Just a 5-minute walk from Orchard MRT, little ones can enjoy the likes of Toys R Us, Kids 21 and Guess Kids, while parents can indulge in international labels like Emporio Armani, Tsumori Chisato and Club 21b. Forum The Shopping Mall brings fun and enjoyment to your shopping experience.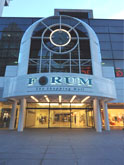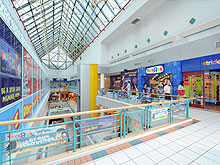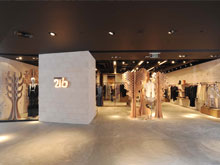 Ion Orchard - ION Orchard is one of the latest iconic shopping mall with a spectacular frontage and cutting edge designs and concepts. It offers the best brands in the world for their flagship, concept and lifestyle stores within one development, sprawling over eight levels of shopping space – It is located on the prime site of Singapore's commercial and shopping artery.
Visitors are treated to a unique shopping experience at over 300 retail, F&B and entertainment stores. The mall offers a myriad of shopping experience from international brand names to popular high fashion and lifestyle brands.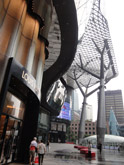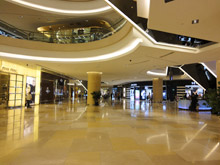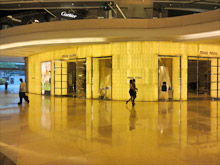 Palais Renaissance - Palais Renaissance is a small-scale shopping mall which offers a few international designer brands and restaurants.
Scotts Shopping Centre - A small shopping centre where one can brands like find Liz Claiborne, Episode, Marks & Spenser, and The Hour Glass which sells exquisite brands of watches. Also its basement which has a wide variation of food.
Ngee Ann City - Built in 1994 , it offers various types of shops such as Harrods of London, Chanel, Guess? Levis', The Hour Glass, Takashimaya, Takashimaya Fitness Club, a Cold Storage Supermarket and restaurants.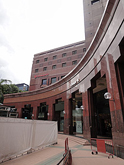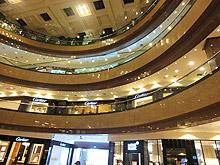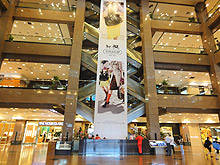 Orchard Point - Houses anchor tenant, Spotlight, one of Australia's leading home related shops, Coffee Bean and Tea Leaves, OG, Glamour Shots and some other clothing shops.
Orchard Hotel - Located behind Delfi Orchard and is sited by the Opera Gallery which sells impressionist works.
Plaza Singapura - Much better after its major facelift with more retailers selling many home related items, clothing and apparel and lots of restaurants.
Shaw House - Anchor tenant includes Lido cinema where you can enjoy watching movies. Besides, there is the supermarket in the basement and many inexpensive cafes. Also, find net gaming cafes where its a youth's major hangout.
Shaw Centre - If you are an expat or tourist, you can find many Singapore souvenirs here.
Specialist Centre - One of the older shopping centres offering leather goods, sports equipment, tools, household items, dining venues, Korean restaurant and many more.
Tangs - Emporium of Tang family that lies in Singapore Marriot which sells household items, apparels to food. Singapore's shopping flagship in since 1932.
Tanglin Mall - Anchor tenant - Sports Station, Tanglin General Store, Barang Barang and Food Junction which covers three stories of the complex.
Tanglin Shopping Centre - Houses Singapore's largest Asian antique galleries, sells old sea charts, photographs, and antique books. There are also several clinics, cafes and restaurants in this place.
Tudor Court - Here's where you can find Nancy Roach Gallery where you can buy paintings range from S$2,000 to S$20,000, bicycle shops and clothing and apparels.
The Paragon - A glassy like building which went under facelift in the late 90s, which features men's fashions and various shops spread all over the building. Anchor tenant's Metro, with other labels like Prada, Gucci, Mont Blanc and many more. After Paragon's merge with The Promenade, expect more shops, better facade, better experience.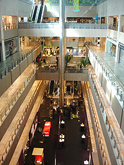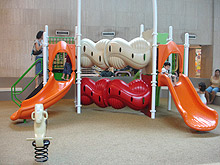 Wheelock Place - Wheelock Place is a mid-sized shopping mall with some international brand names like Marks & Spencer with its range of quality clothes and food occupies two floors of this building. There are also a few international and local restaurants and café offerings, The second biggest US bookstore chain, Borders, stocks a wide range of books at the ground level, is popular amongst book enthusiasts.
Wisma Atria - Now a divider between itself and Ngee Ann City, here's where the Orchard MRT is beside, here's where you can expect to find restaurants, photo shops, clothing and apparels, jewellery shops, makeover studios, mobile phone shops and so much more. Look out for its aquarium at basement one, for the avid fish watchers.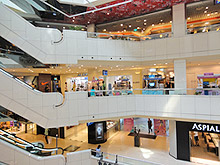 Other Shopping Areas
Arab Street
The street which begins just north of Beach Road is filled with many shopping surprises. Merchandise such as handicrafts, clothes, textiles, basket ware, jewelry etc have a distinctly Islamic, Malay, Indonesian, Arabic influence. Activities by the inhabitants are centered around the famous Sultan Mosque where they would meet for prayers and social interaction. Popular with Singaporeans of all races is the excellent islamic food offered by several restaurants situated along the main road.
Chinatown
Chinatown, as the name goes- is a place where most Chinese visit during the Chinese New Year festive periods, for their shopping sprees on the New Year goods. This area was set-up by migrants from China in the late 19th century. Merchants traded mainly in cloth, medicine, gold and foodstuffs imported from China.
Chinatown is a bargain galore, you can find antique pieces, Chinese culture artifacts, apparels, accessories, food at really cheap prices. Well known buildings are Chinatown Complex, People's Park Complex, Chinatown Point and People's Park Centre.
Holland Village
Holland Village is a place where you can find a lot of expatriates shopping and pubbing. You can find a wide variety of antique, art, music, gifts and curio shops. There are also several fast food restaurants and different cuisine from Thai to French, are also found there. Many of the old shop houses have been conserved and renovated to give the place it's unique characteristics. Housing in this district is also popular with the expatriates. Popular pubs include Wala Wala, Tango's and La Luna.

Little India
Little India shared somewhat the same history as Chinatown, where merchants sold jewelry, gold, silk, utensils, spices to cater to the Indian and South Asian community in Singapore. This place sells a lot of gold, jewelry, clothing, textiles, spices and handicrafts. The exotic Indian religion, music and culture are easily discernible at every street corner. You can get there by the new MRT route, which is Little India.
Marina Square
Marina Square is in the same district as the popular business centre, Suntec City and shopping mall- Millenia Walk. It is currently linked underpass thru City Hall MRT- with a new underground shopping centre called Raffles Link. Popular hotels like Raffles Hotel, Marina Mandarin, Oriental and Pan Pacific; are also found there. Nice shopping places there are Suntec City and Marina Square.
North Bridge Road
A popular place for home appliances, gadgets and computers would be Funan Centre and Sim Lim Square at North Bridge Road. Along the same district you will also find Pargo Bugis Junction, Peninsular Shopping Centre, High Street Centre, Capitol Theatre and building, Raffles Hotel Arcade, Blanco Court and Bras Basah Complex. Just off North Bridge Road is Raffles City Complex. You can get there by taking the train to City Hall MRT or Bugis MRT stations.
Parkway Parade
Parkway Parade is an established shopping area where all retailers and shops are housed under one shopping centre. You can find departmental stores like Marks and Spencer and Isetan. You can expect to find good food, designer coffee chains to good apparel shops here. A highly recommended place to go for hose who have never visited Parkway Parade. It is situated in the east side of Singapore.
The Shoppes at Marina Bay Sands
The Shoppes at Marina Bay Sands offers a wide selection of luxury brands to affordable fashion and goods. There is also the Casino located in the Marina Bay Sands.

Shopping Tips
1. Know where to shop

Shoppers should ask around friends or hotel staff as to the best places to shop for specific products. Example of IT gadgets and electronics would be Funan IT Mall and Sim Lim Square.

2. Compare prices to get the best offers

Prices can vary widely between shops because distributors are not obliged to follow product's Recommended Retail Price (RRP). Ask the retailer if a 7% Goods & Services Tax (GST) applies.
If you are a visitor to Singapore, you shall be entitled to a GST refund on goods that you purchase from retailers participating in the Tourist Refund Scheme ("the Scheme") provided that you satisfy all the eligibility criteria and conditions stated here.

3. Prices on tags
If there is a discount in the shop, check with the retailer if the price tag states the prices before or after the offer to avoid confusion.

4. Refund and Exchange Policy
Check with the retailers refund and exchange policy. Some shops offer a 7 to 30 days refund and exchange policy. Some sales items do not allow for any refund or exchanges.

5. Check Electronic Parts
When purchasing electronic products, do request the Salesperson to test the equipment by turning it on to ensure you are not purchasing a faulty product. Also, check the contents of the packaging to ensure all accessories and peripherals are provided.

6. Defective Parts & Warranty
When purchasing electronic products, check with the retailer where can the product be sent for servicing if it is defective. Most shops would allow an exchange within a specified timeline, usually 7 days. Thereafter, they normally would need to be sent to the manufacturer's company for servicing and repairs.
International warranties are not standardised. For tourists, check with the retailer if the warranty is valid in your home country. Ensure that your invoice and warranty card bear the retailer's stamp and date of purchase. Keep your invoices together with your warranty card as they would be required during servicing and repairs.

7. Obtain receipts and invoices
Obtain a copy of the receipt or invoices for reference. Cross check to ensure the product you purchase is the same as the receipt.
Hi I wouldn't do that coz, as i said earlier its not the sole reason. I don't want to mislead anyone.

Thanks



Posted in PR, Citizenship, Passes & Visas for Foreigners
Hi, Is it possible to share what kind of commercial property U bought?. I am interested in buying small scale commercial properties.



Posted in PR, Citizenship, Passes & Visas for Foreigners
HELP! Landlord Refuses to Return Deposit
Hi guys,

To provide some context, I am currently based and will still be based in Singapore moving forward. I have just ended a 4 years (split into 2 tenancy contracts due to renewals) residential tenancy in Singapore with my landlord, a Singaporean. It was rented out fully furnished

During the .....



Posted in Property Talk, Housing & Rental