Preschools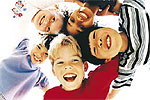 Education is essential for every child, and it can start as early as preschool years. Singapore Expats comprehensive list of schools from preschools to playgroups.

Please contact us to add to this list. Advertisers in this page will be featured in the enquiry form.


Preschools and Kindergartens
Stamford American International School


Stamford American International School is one of the leading international school in Singapore, offering the sought after education for children from 18 months to 18 years: the International Baccalaureate (IB) curriculum combined with the American Education Reaches Out (AERO) standards. Opening in Aug 2017, Stamford American is launching a new extraordinary purpose-built campus, The Village, conceived for their youngest and most impressionable generation of learners for children aged 18 months to 6 years.
As part of the curriculum, Stamford American offers a plethora of specialist programs including language instruction in Spanish and Mandarin, plus the world-renowned Suzuki Violin Program, drama, art, and the exclusive 'Smart Steps' physical education Program, from aged 18-months.
Each classroom is bathed in light and equipped with its own adjacent discovery area, complete with age-appropriate features like nursery sandpits, living plant walls and maker spaces. There are three development architypes that guide the school's resources and stimulation activities: Toddlers; Explorers; and Creators, which is why their built environment adapts as the children grow.
Classrooms are clustered in small groups of four, a unique feature that allows young children to foster a sense of community bonding as they bond in each early years' classroom, learning social play, as well as sharing and caring skills. Lunches are served 'family-style', where 'table talk' is actively encouraged to promote communication and camaraderie. At the heart of each cluster is the 'Pod', complete with an inquiry center, mini-library, a teaching kitchen, and science lab.
Beyond the classroom, the campus is equipped with stunning state-of-the-art facilities. The Hive is a generous, air-conditioned indoor space for running, dancing, gymnastics, parades and performances. The 22-meter swimming pool conceals water-resting benches to help young swimmers gain confidence in the water, plus lanes and water depths to match varying abilities. There are many places and spaces for outdoor play with six themed 'zones', like 'The Village Green' shipyard and 'Discovery Cove'.
And perhaps most importantly. Stamford American recognizes that partnership between an educator and parents are just as important, why is why the Village has the parent café where the parents can relax and observe school in action.
Discover the benefits a purpose-built environment can bring to your child's vital preschool years. Book a personal tour with our friendly Admissions team today!
Sais.edu.sg|+65 6653 7907
Canadian International School Kindergarten

As one of Singapore's leading international preschools, Canadian International School Kindergarten is recognised as a perfect place for discovery and exploration. The school focuses on unlocking young children's potential through:
A Tailored Global Language Programme
Stimulating Learning Pods & Playgrounds
A Hands-on Literacy & Numeracy Curriculum
Dedicated Arts, Music & Physical Education Specialists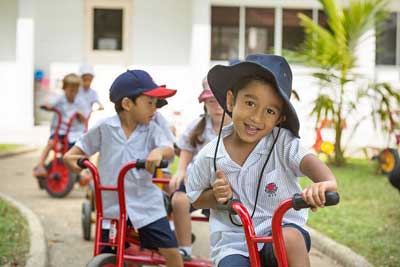 Global Language Programme
All students at Canadian International School (CIS) Kindergarten learn an additional language from 4 years of age. They have the opportunity to choose either French or Chinese taught by dedicated language specialists, or enrol in our pioneering bilingual Chinese-English programme. Our bilingual programme provides equal exposure to both Chinese and English, with two qualified teachers in each classroom.
Stimulating Learning Pods and Playgrounds
Our state-of-the art, purpose-built Kindergarten facilities are designed specifically to support play-based learning. At our Lakeside campus, classrooms are organised around stimulating 'learning pods'(large, open learning spaces), where teachers can set up hands-on learning centres. Dedicated outdoor play areas include an early years playground, bike tracks, sandpits with water-play zones, a large wading pool (Lakeside campus only) and gym.
Hands-on Literacy & Numeracy Curriculum
Literacy and numeracy learning is built into the daily schedule. Concepts are taught based on an inquiry, play-based approach (for example our students explore volume and capacity through 'hands-on' water play activities) and tailored to a wide range of academic abilities.
Dedicated Arts, Music & Physical Education Specialists
Students at CIS Kindergarten engage in Physical Education and Arts (Music, Visual Art, Dance, Drama) classes with single subject specialists. Our Physical Education lessons focus on movement (running and jumping) and gross motor development while our Arts lessons focus on teaching children how to express themselves through different types of mediums.
A quote from a happy parent
" Our CIS experience has been a great one. There is a wide range of hands-on activities, so both Matias and Luciana are always engaged in learning new things. Both of them really enjoy the bilingual classes". Evelyn Carvajal, CIS Kindergarten parent, June 2015.
Contact details
Lakeside Campus ( PreK- Grade 12)
7 Jurong West Street 41, Singapore 649414
E: admissions@cis.edu.sg
T: +65 6734 8088
Tanjong Katong Campus ( PreK – Grade 6)
371 Tanjong Katong Road, Singapore 437128
E: admissions@cis.edu.sg
T: +65 6734 8088
Website: www.cis.edu.sg/kindergarten
Chatsworth International School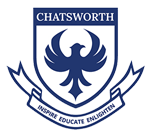 Established in 1995, Chatsworth is a diverse and internationally minded school that caters to students of approximately 50 nationalities from Kindergarten One to Year 13 (Grade 12). Highly qualified and dedicated teachers come from all over the world to offer a truly international education.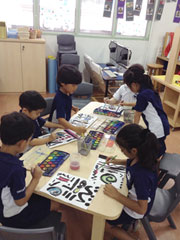 Inquiry-based Learning
Our preschool curriculum is based/built on the International Baccalaureate Primary Years Programme (IB PYP) and, as an IB World School is authorised to offer the three programmes of the IB education. We are enthusiastic and dedicated to its approach and philosophy as it directly supports our school's mission to Inspire, Educate & Enlighten. The PYP is designed for students aged 3 to 12. It focuses on the development of the whole child as an inquirer, both in the classroom and in the world outside. In the primary school, opportunities to share experiences between students, parents and teachers are a critical element in developing a sense of international mindedness.
Small Class Sizes
At Chatsworth, we recognise that each child is unique, tailoring learning through careful observation and documentation of student progress. We practise a low teacher to student ratio in order to ensure that our students receive the attention they need to learn, grow and thrive in a nurturing environment.
Stimulating Spaces and Facilities
With Orchard campus catering to students from Kindergarten One through Year 6 (Grade 5), we have redesigned and recreated spaces to support development through learning and play. The repurposed campus boosts facilities such as innovative and quality playgrounds that offer challenge, cycling track, discovery center and new space for enhanced motor skills programme. More key facilities that will meet students' learning needs and interests include sports hall, astro turf, netball court, swimming pool, drama/ black box etc.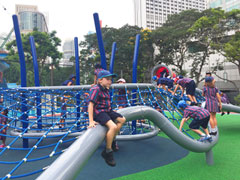 Excellent Campus Locations
Chatsworth has two international campuses, one in central part of Singapore in Orchard and another amidst lush greenery in Bukit Timah. Both campuses offer preschool and primary education from Kindergarten One through Year 6.
Contact our Admissions and find out how your child can benefit from a Chatsworth education.
Contact details
Orchard Campus (Kindergarten to Year 6)
37 Emerald Hill Road, Singapore 229313
Tel: +65 6737 5955 Fax: +65 6737 5655
Email: admissions.orchard@chatsworth.com.sg
Bukit Timah Campus (Kindergarten to Year 13)
72 Bukit Tinggi Road Singapore 289760
Tel: +65 6463 3201 Fax: +65 6463 3202
Email: admissions.bt@chatsworth.com.sg
The East Campus is now permanently closed (in June 2018).
Website: www.chatsworth.com.sg
GESS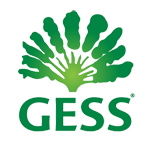 More than just a school, the GESS Preschool is a warm and supportive community of diverse learners ranging from 18 months to 5 years of age.
Our View of Your Child
At GESS, we believe that every child is a powerful individual with an innate desire to learn about the world and has the natural potential to explore and develop this understanding in their own ways. We focus our effort on promoting this desire further.
Respectful and Responsive Educators
Our Preschool educators are qualified teachers from all around the world. They are dedicated to supporting your child as they make sense of the world around them, develop a self-identity and grow as a learner and a global citizen. Our educators listen to children to identify their interests and needs, and respond with prompts, activities and suggestions for learner-intiated exploration.
Learning Spaces That Bring the World to Your Child
Our learning spaces provide a safe and comfortable environment for young children to uninhibitedly open themselves up to learning. The spaces are designed to help children with cognitive, physical and creative growth and include sensory gardens, light ateliers, art rooms, cooking spaces, outdoor playgrounds and so much more.
Language Exposure
Each child receives instruction in two languages (English and German) at varying points of the day. This helps them become powerful communicators in an increasingly globalising world.
A Robust Curriculum
Our Preschool curriculum is built on the IB Primary Years Programme (PYP). Your child will be exposed to an inquiry-based learning environment with focus on language, mathematical, scientific, artistic, and physical disciplines. Through inquiry, children will construct a developmentally appropriate understanding of their world.

"Before our eldest started at GESS, going to school was a nightmare for all of us…As soon as he joined GESS, all of this stopped. His teachers understood and respected his nature. They gave him the time and space he needed, even if that meant that he sat in the reading corner while everyone else was engaged in a group activity. They met with me regularly, always reassuring me that they had Luca's best interests in mind." – Leila Boukarim, Mother of 2 children who attended the GESS Preschool
GESS
2 Dairy Farm Lane, Singapore 677621
Tel: 6469 1131
Email: admissions@gess.sg
Website: www.gess.sg
Little Tykes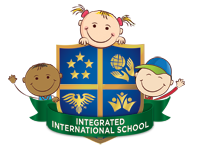 If you believe in the power of play, then Little Tykes is perfect for your toddler.
Welcome to Little Tykes, a boutique drop-off toddler programme with the refreshing philosophy of letting kids simply be kids! The Reggio Emilia inspired programme for those aged 18 months to 3.5 years was adopted by the Integrated International School's very own Founding Principal, Dr. Vanessa von Auer.
Our Little Tykes will enjoy their days learning through play whether it be in our bright airy classroom or exploring our green outdoor space. Our facilities include, the outdoor recreational area, enchanted tee-pee and sandpit, herb garden, outdoor music wall plus mini-race track! The kiddos will have the opportunity to explore our unique interactive multi-sensory Ocean Snoezelen room, the indoor jungle gym, watch the fish in our fantastic Amazonian aquarium or they can snuggle down in our story time corner.
Our terrific teachers are qualified in Early Childhood Education and bring regional and global experience with them. We provide a 1:4 teacher-to-student ratio to ensure our little ones' needs are always met.
In addition, we teach Chinese while taking a fun creative approach. Our dedicated teachers communicate closely with parents through an online platform, where teachers share their child's progress, daily photos, updates and upcoming activities.
To enhance the home away from home feel, Little Tykes is based out of IIS's bright new campus on Sunset Way nestled in leafy Clementi, in a loving, bright, enriching and safe play atelier.
School hours – 8:30am to 12:30pm (Flexible 2/3/5 day options)
School year dates – Beginning in January through to December (Enrolments accepted all-year round)
Ages – 18 months to 3.5 years
Class sizes – 1:4 teacher to student ratio

Learn more about Little Tykes
To explore how a Little Tykes experience will provide your children with fun, stimulating and meaningful learning opportunities, please contact us +65 6466 4475 and email us at admissions@iis.edu.sg.
Address: 41 Sunset Way, #01-01 Clementi Arcade, Singapore 597071
Tel: +65 6466 4475
Email: admissions@iis.edu.sg
Website: www.littletykes.sg
Two by Two Schoolhouse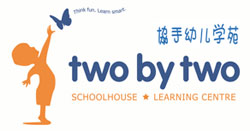 Two by Two Schoolhouse is a Bilingual kindergarten cum enrichment centre with a Mandarin emphasis. We specialize in language acquisition and have successfully developed a curriculum that nurtures lifelong learning.
Our background
Two by Two Schoolhouse was founded by two mothers who only wanted the best learning environment for their children. We wanted to create innovative and experiential programs whereby our children could learn through play.
Our methodology
Children thrive in a stress-free, natural and immersive environment with a low teacher-student ratio, grasping the nuances of the language effortlessly through a play based and child initiated approach.
Our curriculum also develops a child holistically in English, Math and Science, exposing them to a wide variety of subjects, including the Arts and Sports. They are encouraged to explore and experiment, ultimately developing confidence and become effectively bilingual.
Learning takes place through structured hands on activities and is not confined to the classroom. Frequent field trips reinforce learning and a Multi-sports program trains children's physical and mental capabilities.
Our strength
Our enrolled children are of diverse heritage and ethnicity, with the non-local nationalities making up 40% of our enrolment. This provides invaluable opportunities for greater learning experiences and exchange of knowledge. Our non-native speakers using Mandarin confidently and effectively is testimony of the success of our teaching methodology.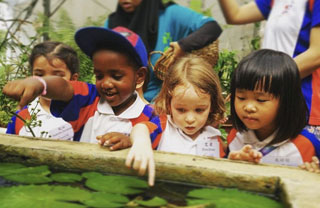 Core Daily Program
Nursery, K1 and K2
830am – 1230pm or 1pm to 5pm
Playgroup
9-12noon
Accompanied playgroup
130 – 3pm
Afternoon Enrichment
Mandarin Speech & Drama: I'm a Star! (小小明星体验班)
Mandarin Language & Literacy (华语快速认读)
The Mandarin Muse (华语。娱乐。沉思)
Call us today to enjoy free trial classes, ongoing promotions and giveaways!
Two by Two Schoolhouse
www.twobytwo.sg
West Branch
68 Namly Place
Singapore 267214
East Branch
55 Lor L Telok Kurau #03-61
Bright Centre
Singapore 425500
Tel: 62450838
Email: enquiry@twobytwo.sg
Early Intervention Centre
Early Intervention at Newton
10 Winstedt Road, #01-18 (Block D), Singapore 227977
Tel: 6836-1450 / 9040-0191
Website: www.weecare.com.sg
Email: enquiries@weecare.com.sg
Preschools at Central
Preschool at Oxley
71 Oxley Rise, #02-02 to #02-08, Singapore 238698
Tel: 6836-1450
Website: www.weecare.com.sg
Email: enquiries@weecare.com.sg
Buttercups Montessori Kindergarten Pte Ltd
Address: 37 Grove Lane, Singapore 279029
Tel: (65) 6462 4838
Cherrybrook Kindergarten
Address: 5 Vanda Road, Singapore 287775
Tel: (65) 6468 6550
Faith Montessori Centre
Address: 4 Moonbeam Walk, Singapore 277219
Tel: (65) 6465 2751
German European School Singapore
Address : 72 Bukit Tinggi Road, Singapore 289760
Tel: (65) 6469 1131
Nanyang Kindergarten
Address: 118 Kings Road, Singapore 268155
Tel: (65) 6466 3375
NTUC Childcare Centre
Address: 170 Ghim Moh Road #03-03 Ulu Pandan Community Building,
Singapore 279621
Tel: (65) 6468 3725
Raffles House Preschool Pte Ltd
Address: 1 Robin Drive, Singapore 258261
Tel: (65) 6732 1455
St James' Church Kindergarten
Address: 1 Leedon Road, Singapore 267878
Tel: (65) 6468 7609

Preschools at East Coast
Christ Methodist Church Kindergarten
Address: 597 East Coast Road, Singapore 429082
Tel: (65) 6344 8823
NTUC Childcare Centre
Address: 1 Haig Road #01-555, Singapore 430001
Tel: (65) 6846 3065
Learning Tree Preschool Pte Ltd
Address: 26A Ulu Siglap, Singapore 457184
Tel: (65) 6242 9975

Preschools at West Coast
Ellas Kindergarten Pte Ltd
Address: 12 West Coast Walk #02-16 West Coast Recreation Centre,
Singapore 127157
Tel: (65) 6778 1293
Japanese Kindergarten (Singapore) Pte Ltd
Address: 251 West Coast Road, Singapore 127390
Tel: (65) 6779 3434 / (65) 6776 2930
Tanglin Trust School Limited
Address: Portsdown Road, Singapore 139294
Tel: (65) 67703171
TownforKids Pte Ltd
Address: 10 Ayer Rajah Crescent, Singapore 139940
Tel: (65) 6776 1888

Preschools at North
Cherie Hearts Kids-At-Play Pte Ltd
Address: 34 Westlake Ave, Singapore 574245
Tel: (65) 6352 4889
Email : elaine.kng@cheriehearts.sg
URL : www.cherieheartskidsatplay.com.sg
Kinderland Preschool
Address: 449 Yio Chu Kang Road, Singapore 805946
Tel: (65) 6483 2261
Modern Montessori Preschool Centre
Address: Block 750 Woodlands Avenue 4, #01-317, Singapore 730750
Tel: (65) 6369 0700
Sonrise Preschool
Address: 2 Kovan Road #01-01 Simon Plaza, Singapore 548008
Tel: (65) 6285 5911
Jansen Preschool
Address: 39 Jansen Rd, Singapore 548441
Tel: (65) 6487 6116

For School Operators

If you would like to advertise your school with us, click HERE
Are you full of rage by unknown calls from a telemarketer, salesperson, enemies or some kind of robocallers and just want to Block their Phone Number on your iPhone then Apple allows you to limit the communication other than your contact list? You will not receive phone calls, iMessage and Facetime .....



Posted in Staying, Living in Singapore
Re: S Pass Rejected and Appeal 2020
Hi, do you know what proof can this agent show me for the withdrawal of my spass application? Such as the withdrawal receipt? Is there something like that?



Posted in PR, Citizenship, Passes & Visas for Foreigners
I just got approved last week after 6 months and 1 week.

Age: 30
Nationality: Malaysian
Race: Chinese
Education: sg private diploma (pt)
Industry: software
Salary: 50k+ when applying

Working here since 2015 and holding WP all the while. Changed to SP not too long ago before the application. Had a .....



Posted in PR, Citizenship, Passes & Visas for Foreigners
I shortlisted to these 2 locations, one is laid back and the other is a buzzling city. Has anyone lived in any of these districts, can you share your experience living there?



Posted in Articles
Re: question regarding Form IR8A if working remote
Thanks MD appreciate it. For what it's worth I agree with your assessment of the Trump tax cuts :) Good luck in your retirement.



Posted in Careers & Jobs in Singapore