Apply as Recommended Agent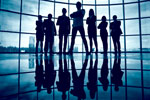 Singapore Expats is looking for experienced property salesperson to expand their recommended agent team.
Are you in search of ways to boost your real estate marketing efforts? Do you crave the knowledge and expertise of online marketing? Or perhaps you are simply looking for a fresh new approach to relationships with your prospective clients, colleagues and business partners? If so, join our team of recommended agents to spearhead your real estate career now!
Benefits of being a Recommended Agent
Clients provided
Attend to property buyers, tenants, owners.

Clients are the lifeblood of a real estate agent. They provide the energy, enthusiasm and passion that guides our workday. Owners, buyers and tenants often rely on our recommended agents who will provide them with advice and information about properties they may not have otherwise been familiar with.

Marketing Subsidy
Successful applicants will be offered a S$500 marketing subsidy (terms and conditions apply).

Unlimited Property Account
Unlimited Property Account in Singapore Expats and our affiliated property portals.

Agent Website
Fully featured agent website with all new launch information provided with domain name of your choice.

When you're looking for a real estate website, there are a ton of options out there. In order to stand out, you need something that's going to be clever and sophisticated.

We help our recommended agents obtain a new lease on life by providing a free website. This is an agent website that is fully featured, easy to use with automated listings, new launch information and updates which only the major property portals can provide.

Frequent Training
With frequent training by our partner property company to upgrade your skillsets, so as to grow with us and make a difference in the ever-changing world of real estate. Our core concept is that people are what make the business. If we believe in our people, they will do everything they can to care for our customers' needs and build a long-lasting relationship with them.
Apply for Singapore Expats Recommended Agent
If you are looking for clients or are looking to hop on to a new online property initiative, fill up the form below to apply now! Below are the benefits of joining our team of recommended agents:
NEW PROPERTY LAUNCH
Re: Is it easier to apply for a job when already inside Singapore ?
It will be difficult at best to get even a nibble from prospective employers if you are outside Singapore and with such limited work experience. Regardless of which country you are from. Given the difficulties in processing work pass applications for foreigners, they are more likely to look for .....



Posted in Careers & Jobs in Singapore
Re: Is it easier to apply for a job when already inside Singapore ?
I would put your intended Singapore residential address on your resume. Recruiters often screen out overseas addresses without a second look. Later on you can explain the details. Since the interview will likely be online, it won't matter where you are.



Posted in Careers & Jobs in Singapore
Re: PR application - Declaration of stocks in Gross income
Yes you should declare the value the of the ESPP. It is taxable therefore income. For RSU if they vest in the year of assessment you should include them as income.