Medical & Health Directory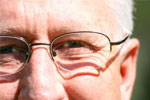 In this page you can find all about Medical Services, Aesthetic Services, Dentistry, Specialist, Traditional Chinese Medicine, Wellness.

Please contact us to add your services to this directory.


Wellness
Aurum Manus
Crystal-Based Holistic Massage
Originated from Germany, now available in Singapore!

The heart of the Aurum Manus® therapy is the unique massage technique developed by famous German massage therapist Ricky Welch, using warmed oils and crystal spheres and stimulation of energy meridians and acupressure points.

The massage results in stress relief, relaxation and regeneration of the body & mind. The Aurum Manus® massage has also been found to help in the relief of stress-induced *tinnitus, migraine, headaches etc.

Come and experience this unique massage technique, a holistic treatment for overall physical and mental well-being.

Julia Koh
Certified Aurum Manus® Practitioner
Tel: (65) 81391452
Email: jkds2@pacific.net.sg
Re: Possible to learn a language through apps
Try Prep Junior! It's free! A Chinese language learning app, set in Singapore and supported by Lee Kuan Yew Fund for Bilingualism.
It's available on both Android and App Store for young kids 4 and above.
https://apps.apple.com/sg/app/prep-junior/id1453148913



Posted in Business in Singapore
Re: SCDF ambulances are under strain
Very glad to hear your son being put through such a tremendous experience.

He can only come out of this with positive growth in his character and attitude.

Hope he will find inspiration to pursue a solid career down the line that will benefit society. More than happy to help point some .....



Posted in General Discussions
Re: Art pieces from local artist...where can I find them?
Yes this will sound like trolling, but there seems very little art of any kind in Singapore. Probably because the government has never encouraged it and many of its policies discourage creativity and original thought. On the other hand, pursuit of money, food and frivolous internet entertainment .....



Posted in General Discussions