Medical & Health Directory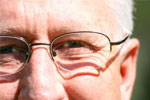 In this page you can find all about Medical Services, Aesthetic Services, Dentistry, Specialist, Traditional Chinese Medicine, Wellness.

Please contact us to add your services to this directory.


Wellness
Aurum Manus
Crystal-Based Holistic Massage
Originated from Germany, now available in Singapore!

The heart of the Aurum Manus® therapy is the unique massage technique developed by famous German massage therapist Ricky Welch, using warmed oils and crystal spheres and stimulation of energy meridians and acupressure points.

The massage results in stress relief, relaxation and regeneration of the body & mind. The Aurum Manus® massage has also been found to help in the relief of stress-induced *tinnitus, migraine, headaches etc.

Come and experience this unique massage technique, a holistic treatment for overall physical and mental well-being.

Julia Koh
Certified Aurum Manus® Practitioner
Tel: (65) 81391452
Email: jkds2@pacific.net.sg
Re: Isn't it easy to get EP now?


Are you getting paid in SGD in Singapore?

It doesn't matter. Where one is getting paid and the currency in which one is paid are both irrelevant to the tax .....



Posted in Careers & Jobs in Singapore
Re: Isn't it easy to get EP now?


Seems my agency does not want to apply EP. can I ask them to do so now? Thanks

Why would you want to work for a company that doesn't even want you? .....



Posted in Careers & Jobs in Singapore
Re: Anybody tried Barry's Bootcamp?

Just as an update, I attended my first red room class a little over 2 weeks ago and since then have gone for 4 more classes. Must say that it is one of the most intensive fitness classes I've ever attended. You start out either on .....



Posted in Beauty, Health & Fitness