Medical & Health Directory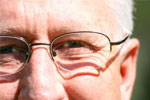 In this page you can find all about Medical Services, Aesthetic Services, Dentistry, Specialist, Traditional Chinese Medicine, Wellness.

Please contact us to add your services to this directory.


Wellness
Aurum Manus
Crystal-Based Holistic Massage
Originated from Germany, now available in Singapore!

The heart of the Aurum Manus® therapy is the unique massage technique developed by famous German massage therapist Ricky Welch, using warmed oils and crystal spheres and stimulation of energy meridians and acupressure points.

The massage results in stress relief, relaxation and regeneration of the body & mind. The Aurum Manus® massage has also been found to help in the relief of stress-induced *tinnitus, migraine, headaches etc.

Come and experience this unique massage technique, a holistic treatment for overall physical and mental well-being.

Julia Koh
Certified Aurum Manus® Practitioner
Tel: (65) 81391452
Email: jkds2@pacific.net.sg
Hi to all!I'm the main tenant of our unit. I informed one of the tenant :-| that she will not be renewed or she will be end of contract.But she response to me that she stay longer to the unit and I don't have the right to end her contract. I already informed the owner/landlord for this matter .....



Posted in Property Talk, Housing & Rental
Undecided for Relocating to Singapore
Hi all,

I have been offered a chance to relocate to Singapore from Hong Kong in my company. While the opportunity may seem tempting but if my family is going to stay in SG for several years to develop my career there, I am thinking whether it is viable to really settle in SG and call it a home.

I .....



Posted in Relocating, Moving to Singapore
Re: PR Approval Probability 2021
Hello!

Could you please give me a view on our chances for PR application?
Date of application: Feb 2022


Main applicant:
Age: 39
Race: Indian
Citizenship: India
Gender: Male
Marital Status: Married
Education: MBA
Job: Financial investment
Length of stay in Singapore: since Sep 2014
Salary: .....