Medical & Health Directory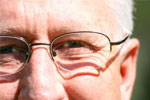 In this page you can find all about Medical Services, Aesthetic Services, Dentistry, Specialist, Traditional Chinese Medicine, Wellness.

Please contact us to add your services to this directory.


Wellness
Aurum Manus
Crystal-Based Holistic Massage
Originated from Germany, now available in Singapore!

The heart of the Aurum Manus® therapy is the unique massage technique developed by famous German massage therapist Ricky Welch, using warmed oils and crystal spheres and stimulation of energy meridians and acupressure points.

The massage results in stress relief, relaxation and regeneration of the body & mind. The Aurum Manus® massage has also been found to help in the relief of stress-induced *tinnitus, migraine, headaches etc.

Come and experience this unique massage technique, a holistic treatment for overall physical and mental well-being.

Julia Koh
Certified Aurum Manus® Practitioner
Tel: (65) 81391452
Email: jkds2@pacific.net.sg
Re: PR Approval Probability 2022

...
I wont drag this anymore.

Hi, understand how you may feel. If I understand correctly, you guys came here on the back-end of prior times and since perhaps the road ahead/dynamic has changed.

Nevertheless, what I can say is .....



Posted in PR, Citizenship, Passes & Visas for Foreigners
Re: Dependent pass - Police clearance
when i applied DP for my husband last year, ICA only required cert of his highest education, passport copy and his latest employment information (company name and title).



Posted in PR, Citizenship, Passes & Visas for Foreigners
Re: PR Approval Probability 2021