Medical & Health Directory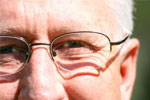 In this page you can find all about Medical Services, Aesthetic Services, Dentistry, Specialist, Traditional Chinese Medicine, Wellness.

Please contact us to add your services to this directory.


Wellness
Aurum Manus
Crystal-Based Holistic Massage
Originated from Germany, now available in Singapore!

The heart of the Aurum Manus® therapy is the unique massage technique developed by famous German massage therapist Ricky Welch, using warmed oils and crystal spheres and stimulation of energy meridians and acupressure points.

The massage results in stress relief, relaxation and regeneration of the body & mind. The Aurum Manus® massage has also been found to help in the relief of stress-induced *tinnitus, migraine, headaches etc.

Come and experience this unique massage technique, a holistic treatment for overall physical and mental well-being.

Julia Koh
Certified Aurum Manus® Practitioner
Tel: (65) 81391452
Email: jkds2@pacific.net.sg
Re: Chance of Singapore Citizenship
As mentioned by others, chances of SC for you are fairly low. However, even if you cannot keep extending your REP, you should be able to come back to Singapore as spouse of SC (on LTVP). If your HDB is jointly owned (vs you as an essential occupier) and in the event that your REP is lost (if you .....



Posted in PR, Citizenship, Passes & Visas for Foreigners
1. You are married for a VERY short time - this is likely the main reason for the rejection. Also she is from Vietnam, you are Bangladeshi living here from the 90s. It may look much like a marriage of convenience.
2. Your salary is low - the gov considers if your salary is good enough for 2 .....



Posted in PR, Citizenship, Passes & Visas for Foreigners


If anyone is "angry" about how the better offs live… that's the kind of small mindedness that is keeping 'em poor.

It's called crab mentality in the .....



Posted in General Discussions