Medical & Health Directory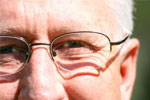 In this page you can find all about Medical Services, Aesthetic Services, Dentistry, Specialist, Traditional Chinese Medicine, Wellness.

Please contact us to add your services to this directory.


Wellness
Aurum Manus
Crystal-Based Holistic Massage
Originated from Germany, now available in Singapore!

The heart of the Aurum Manus® therapy is the unique massage technique developed by famous German massage therapist Ricky Welch, using warmed oils and crystal spheres and stimulation of energy meridians and acupressure points.

The massage results in stress relief, relaxation and regeneration of the body & mind. The Aurum Manus® massage has also been found to help in the relief of stress-induced *tinnitus, migraine, headaches etc.

Come and experience this unique massage technique, a holistic treatment for overall physical and mental well-being.

Julia Koh
Certified Aurum Manus® Practitioner
Tel: (65) 81391452
Email: jkds2@pacific.net.sg
SIA recruiting 2000 cabin crew by March 2023
That's such good news and good luck to those applying/reapplying. =D>

https://www.straitstimes.com/singapore/transport/sia-to-hire-2000-cabin-crew-by-march-2023-about-800-recruited-so-far?utm_campaign=stfbandutm_medium=socialandutm_source=facebook



Posted in Airline Careers




Really? Does it make more than just regular drip coffee? Any lattes/capps?

It does not produce .....



Posted in Beauty, Health & Fitness
Re: EP Processing Time Feb 2021 / Mar 2021

Just had my EP through, wanted to add the data point

Applied 18th May
Approved 26th May

I already hold another EP and am from a western country


Honestly this data may not help as each application is different from another.