Medical & Health Directory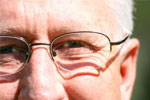 In this page you can find all about Medical Services, Aesthetic Services, Dentistry, Specialist, Traditional Chinese Medicine, Wellness.

Please contact us to add your services to this directory.


Wellness
Aurum Manus
Crystal-Based Holistic Massage
Originated from Germany, now available in Singapore!

The heart of the Aurum Manus® therapy is the unique massage technique developed by famous German massage therapist Ricky Welch, using warmed oils and crystal spheres and stimulation of energy meridians and acupressure points.

The massage results in stress relief, relaxation and regeneration of the body & mind. The Aurum Manus® massage has also been found to help in the relief of stress-induced *tinnitus, migraine, headaches etc.

Come and experience this unique massage technique, a holistic treatment for overall physical and mental well-being.

Julia Koh
Certified Aurum Manus® Practitioner
Tel: (65) 81391452
Email: jkds2@pacific.net.sg
I submitted my video interview today and felt like I did badly. Was really nervous though no one was watching! Then again no one's body language to read that my answer is good enough and to stop me by moving on to the next question so I was a blabbery mess. Since only shortlisted candidates will be .....



Posted in Airline Careers
I had the same problem like a year ago...



Posted in Property Talk, Housing & Rental
Hi anyone batch no. 01/20?
Do Pm me :)))



Posted in Airline Careers
Hi everyone, just want to know whats the chances that my PR application can be approved.
Planning to submit the application next month DEC 19.

i have been in singapore working almost 7 years, malaysian chinese mixed malay, muslim, 26 y o
working as Admin Executive

Completed my diploma part time .....



Posted in PR, Citizenship, Passes & Visas for Foreigners
it's okay no harm trying still!! where are your tattoos located? i have one on my arm too but it can be covered by kebaya



Posted in Airline Careers