Furniture & Home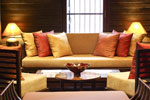 In this page you can find all about Antique, Furniture Malls & Shops, Teak Furniture, Venetian Blinds, Home Items.

Please contact us to add your services to this directory.
Bathroom
BathroomAccessories.com.sg
Thinking of remodeling your bathroom? Then you'll want to check out BathroomAccessories.com.sg. On their online store, you'll find some of the most beautiful bathroom accessories retailing in Singapore. Manufactured by GROHE, each item is crafted from the finest materials, combing modern design with industry leading technology. The end product – bathroom accessories and fittings that will look good as new even after many years of continuous use.
Types of Bathroom Accessories they Retail
Bathroom sets
Home Spa Systems
Kitchen Taps
Double Savings Awaiting You
Each month on their website, you will find a wide selection of GROHE products on promotion at steeply discounted prices. And because No GST is levied on bathroom accessories and fittings purchased, you'll enjoy double savings each time you shop with them.
Islandwide Delivery
For your added convenience, they offer delivery anywhere in Singapore. And for purchases above $500, delivery is free.
Carpet Cleaning
Carpet Care Singapore
Home of the Experts in Carpet Cleaning Services in Singapore
Carpet Care Singapore is a specialist in carpet cleaning in Singapore and known for its reliability and competitive prices in the industry. Our well-trained carpet technicians, demonstrate pride and knowledge when delivering our services.
Ultimately Your Satisfaction is Our Priority
Our Mission
To treat each individual carpet cleaning assignment to its specific requirements and ensure we complete our task efficiently, safely and with due care to our clients' well-being and to the environment.
Do rest assure, no enquiry is too trivial and no carpet cleaning is too small
Our Comprehensive Range of Carpet Cleaning Services on our website includes:
Organic Carpet Cleaning
Residential Carpet Cleaning
Commercial Carpet Cleaning
Carpet Water Damage Repair
Carpet Spot Removal
For enquiries and quotation, email us now or Call us at : (+65) 6871 4147
Ceiling Fans
Katong Fan Shop
Looking for beautiful ceiling fans? Then why not head over to Katong Fan Shop. Conveniently located at Tanjong Katong Road, they carry an impressive range of fans and are thus always worth a visit.
Once you are there at their showroom, you'll find some of the most unique and strikingly beautiful ceiling fans in Singapore; fans that are not often found in competitor fan shops. The Atori Matthews Acqua, for example, is one such fan you will want to check out.
Ceiling fans aside, they have a nice range of desk, wall and standing fans too. Finding a fan that suits your needs and budget is thus easy at Katong Fan Shop.
Types of Fans at their Showroom:
Full range of KDK fans
Desk and Wall Fans
Showroom Address:
295 Tanjong Katong Road,
Singapore 437078
Telephone:
+65-66318546
Curtains & Blinds
Blinds Singapore - Affordable Windows Shade Solution
Blinds Singapore offers high quality customised blinds and curtains in Singapore at the most affordable prices.
Our most popular range of blinds and curtains offered includes:
Our team of reliable, friendly and experienced window shades professional will guide you through the entire selection process, advising you on the optimal solution based on your requirements. So if you are looking for the best, we bring showroom quality to your living space.
Ensuring that you get the best blinds and curtains options is what we do best! What are you waiting for? For free blinds and curtains quotation, contact us and we will drop by to take the measurements. Do also check out our blindssingapore.net for the latest deals and on-going promotions.
Curtain Singapore - Window Fashion In Style
At Curtain Singapore, we pride ourselves from Inspiration to Installation. We bring high quality services and balance style and class without compromise, at affordable prices.
Find high quality curtains and blinds among our range of window coverings for home or office. Our design consultants are at your call, knowledgeable and experienced and above all, reliable and friendly.
We will work with you through every step to ensure that you get what you want. With us, all you do is just sit back and relax while we take measurements and do the rest.
So if you are looking for the best, we bring showroom quality to your living space.
Contact us today at our website, for a No-obligation home consultation and free estimate quotes at your convenience and we will help you transform your home or office through high quality curtains and blinds.
Happy Blinds – The Blinds Specialist
Happy Blinds Singapore prides itself as the leading blinds supplier that offers a full range of blinds with popular fabrics for customers to choose from. All of our quality made to measure window Blinds includes roller blinds, roman blinds, vertical blinds, venetian blinds, wooden blinds, outdoor blinds, motorised blinds, office blinds and many more.  Customers will also be spoilt with many fabric choices such as blackout fabric, dim out fabric, Sheer fabric and perforated fabric. Do checkout our past projects gallery to check our credentials. With our positive track record coupled with quality services and reasonable prices, you will definitely be pleased. With our continuous on going promotion, do hurry and enquire with us for a free onsite blinds consultation today.
Company Name: HappyCurtain Pte Ltd
Contact: 92260600
Email: sales@rollerblindssingapore.com
Website: http://www.rollerblindssingapore.com
Flooring
Vinyl Flooring Singapore
Vinyl Flooring Singapore
Then we suggest you visit Vinyl Flooring Singapore. On their website you will find a wide range of vinyl wood flooring products, ranging from vinyl planks to sheets, all at attractive wholesale prices.
Why Vinyl Wood Flooring?
Wood flooring gives a touch of elegance and class to any interior design theme. However, other than being costly, they are also harder to maintain. Many are therefore finding that vinyl wood flooring is an ideal alternative to traditional hardwood flooring. With today's technology, vinyl wood planks are able to realistically mimic the look and effect of real wood without the hefty price tag. In addition, they are:
More durable than wood;
Waterproof;
Soundproof; and
Easy to Clean and Maintain
To enquire, you can call: +65 6750 4575
Furniture
MUNDA Interior Fitting-out & Furnitures
7 Elias Road #06-03 Singapore 519962
Tel: 65227803 Fax: 65832006 BDM: 98355603
Web: Munda.com.sg Email: sales@munda.com.sg

Beds.sg - Online Retailer of Mattress and Bedroom Furniture

Website : www.beds.sg
Hotline : 6482 1932
BEDS.sg is the largest Online Beds and Mattress Store in Singapore offering a wide range of well known mattress brands and high quality bedroom furniture. Our queen size mattresses starts from only $150!
Bedrames from only $149!
We provide:
Free Delivery and Installation in Singapore
Lowest Price Guarantee
Delivery within 3 working days
No Credit Card payment required, Pay only when you receive the furnitures
Simply and easy booking of furniture online
7 days return policy
5-20 years warranty on mattress
Our products include :
Basic Spring Mattress
Pocketed Spring Mattress
Memory Foam Mattress
Natural Latex Mattress
Leather Beds
Wooden Beds
Metal Beds
Bunk Beds
Dressing Table
Wardrobe
Chest of Drawers
Visit Us at www.beds.sg
Salio Concept | Windows & Doors Supplier in Singapore & Malaysia
Salio Concept supplies different windows & doors with specified features to suit our clients' need in Singapore & Malaysia. We aim to be a protection specialist in window & door manufacturing & installation industry that offers professional advice on the additional protection at residential. We offer different protection products, including window & door with insect screen attached, security window & door, motorized screen, pet screen & sun screen for better protection for our family.
Our company is committed to ensuring quality and service in all our products and dealings with customers. Our products have been widely distributed and installed in Singapore, Australia, China, Malaysia, Thailand and Indonesia. With experiences in installing for homes, offices, hotels, chalets, hostels, hospitals and overseas projects, we are confident that we can provide you with the best product and service.
Visit our website http://salioconcept.com.my/ or call us at (+60) 7380 5298 to find out more about our products.
The Shophouse - Recycled Indonesian Teak Furniture
Address: 22 Lock Road Gillman Village Singapore 108939
Tel: (65) 6344 0100 Fax (65) 63445509
Vintage Palace Pte Ltd - Indoor/Outdoor Solid Teakwood Furniture
Address: Blk 7 Dempsey Road #01-03/04 Singapore 249671
Tel: (65) 6479 2181 Fax: (65) 6473 2181
Home Decoration
GAYA ALEGRIA PTE LTD

We are an International retail company specialised in Furniture, Home Décor, Home Textile, Lighting and Art. Gaya Alegria was founded in 2014 in Singapore by Caroline Schiffelers, the driving force behind Gaya Alegria. Inspired by nature in Southeast Asia and with a creative impulse from a lifestyle in the Tropics, Gaya Alegria is a reflection and collection of Asia's best materials and designs.
All our products are personally and carefully selected to ensure the highest quality, designed with an individual personal touch and acquired from well and sustainably managed wood plantations and manufacturers.
Our mission and aspiration is to assist clients to decorate their home by developing exclusive collections and beautiful designs in different styles, with care and attention to detail. We use the highest quality and most appropriate materials in our products which will suit the needs and tastes of our clients.

We have 3 stores in Singapore, our stores are located at:
TANGLIN MALL
163 Tanglin Road, #03-18
Open every day: 10am-7pm

***
PASARBELLA (THE GRANDSTAND)
200 Turf Club Road, #02-K51-56
Open every day: 10am - 6pm
&
COFFEESHOP: MOCCA BELLA

***
TAN BOON LIAT BUILDING (Furniture Mall)
315 Outram Road, #07-06B
Open: Friday, Saturday & Sunday from 11am-6pm

***
Or SHOP ONLINE at one of our Online Web Stores:
Gaya Alegria Local (Singapore):
www.gaya-alegria.com.sg
Gaya Alegria Global:
www.gaya-alegria.com
Please call or e-mail us if you need any additional information.
Email: info@gaya-alegria.com
Tel.: +65-8113 8030
Paintings
Alcyon Creations - Quality Works of Art at Affordable Price
Address: 3 Pickering Street, #01-30, Nankin Row, China Square Central, Singapore 048660
Web: www.alcyoncreations.com
Looking for some colour and elegance in your life here in Singapore? Excite your senses with our original oil and mixed media paintings for the missing piece in your home away from home.
Alcyon Creations Pte Ltd brings to you quality and beautiful paintings for sale at accessible prices.
Visit our showroom at 3 Pickering Street, #01-30, Nankin Row, China Square Central, Singapore 048660 or view our paintings online at www.alcyoncreations.com.
Please contact (65) 9878 0301 (Adam), (65) 9673 0637, (Pearly) or (65) 9754 8322 (Michelle) with your queries.


Venetian Blinds
Sin Hup Seng - Bamboo Chicks & Blinds
Address: Blk 1160 Depot Road #01-10/14 Singapore 109674
Tel (65) 6271 2233 Fax: (65) 6272 8708
For Merchants

If you would like to advertise your products or services, please contact us
Re: PR approval chance in 2020
Hi,

I applied for my PR last Nov 2020 and got a request in April for proof of Chinese descent. After submitting the docs (confirmed received by ICA), havent heard back from them since. I submitted birth certificates of my grandparents (all born in china), and my parents (both born in the .....



Posted in PR, Citizenship, Passes & Visas for Foreigners
Apply STVP while waiting for LTVP approval
I'm SPR, my wife who was holding LTVP pass left Singapore for delivery and unable to return to SG due to Covid-19, her LTVP expired in July, but we did apply for renewal in June which is still pending (more than 2 months).

what can be done here? can I apply for a STVP while waiting for LTVP,



Posted in PR, Citizenship, Passes & Visas for Foreigners
Re: Has rent dropped due to Covid 19?
Vicious circle.. People got no money but they have to stay at home, but usually landlords are more wealthy than people which are taking a rent and some cuts couldn`t really low their income, so I think that is a must.



Posted in Property Talk, Housing & Rental
what do you mean by word `there`? On the forum or in the SIngapore? :???:



Posted in Education & Enrichment Courses for Children
Re: Can Anybody Help Me To Solve My Problem
those 2 apps are completely different. FaceTime is the same like videochat in instagram, just to look on a face of your friend/girlfriend etc.
Skype got way more options(at least for PC version) - sharing a screen, changing input devices etc



Posted in Computer, Internet, Phone & Electronics