Holidays & Resorts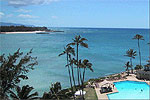 Working life in Singapore is both fast paced and stressful. Looking to travel around South-east Asia for a holiday? This page covers information of holiday resorts, spa and travel in the region. Please contact us to add to this list.
Six Senses Hotels, Resorts & Spas
Six Senses is a Hotel and Resort Management and Development Company established in 1995, which owns the award-winning Soneva Fushi Resort in the Maldives and manages hotels and resorts under the brand names Soneva and Evason.

Soneva is a "beyond stars" boutique brand of luxury resorts whose "Intelligent Luxury" philosophy is to offer luxuries of the highest international standard together with a sensitivity and local feel in design, architecture and service.

Evason is a five star category where attention to detail is also a driving force and whose philosophy of "Redefining Experiences" results in very innovative properties.
Six Senses Spas, a key element of all Six Senses properties, offer a wide range of holistic wellness, rejuvenation and beauty treatments for 'Balancing Senses", administered under the guidance of expert therapists.

"Six Senses, with its various brands, works on the premise that clients are looking for 'an experience' and not just a product." Said Sonu Shivdasani, Chairman of Six Senses Hotels, Resorts & Spas. "We create an overall experience that is absorbed by all the human senses and with each concept there is consistency and harmony between what is seen, touched, heard and smelt."
Berjaya Langkawi Beach and Spa Resort (Malaysia)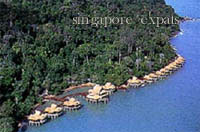 Set against Burau Bays emerald waters and the 500-million-year-old virgin tropical rainforests in the island of legends, Berjaya Langkawi Beach and Spa Resort has beautiful water bungalows built right at the waters edge. Berjaya Langkawi Beach and Spa Resort continues to maintain its heritage as a private haven, perfect for a spa experience like no other. With an emphasis on taking the waters. The Spa offers Japanese onsen and a myriad of spa treatments that relaxes, rejuvenates and revives the balance of life.
The charming Malaysian style Chalets and Suites are spread over 70 acres. Harmonizing with the natural landscape and embraced by the sparkling sea, Berjaya Langkawi Beach & Spa Resort is truly a gateway to nature. Approximately 15 minutes drive from the airport, the resort complements the natural beauty of this unspoilt island.
Dusit Laguna Resort Hotel (Thailand)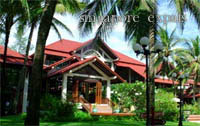 One of Phuket's top resorts, the luxurious Dusit Laguna is a member of The Leading Hotels of the World and the first deluxe hotel on Bang Thao Bay of laguna Phuket, Asia's first integrated resort.
Enjoying an unrivalled location overlooking a sandy white beach and flanked by two tropical lagoons, Dusit Laguna offers deluxe accommodation in 226 guest rooms and suites. All have private balconies, and all are appointed to ensure total comfort.
Top class facilities and professional management, friendly service, spacious grounds and gardens, right on 2.5km of sandy beaches.
Located on Bang Thao Bay, 22 km from Phuket's International Airport, 22 km from Phuket Town, 33 km from the night life in Patong Beach and within the prime and exclusive area of Laguna Phuket, amidst large lush tropical gardens and flanked by two lagoons.
Grand Hyatt Bali (Indonesia)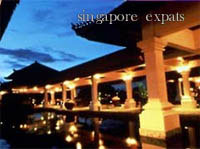 Bali is an island in the South Pacific where dreams come true. Grand Hyatt Bali is the crown jewel of resorts in Nusa Dua, the luxury stretch of magnificent beachfront on the island of Bali, and offers the comfort of a first-class hotel with the relaxing tranquillity of a secluded beach resort. Grand Hyatt Bali is the Bali hotel of first choice on this paradise island -whether for meetings, incentives, romantic getaways or honeymoons.
With five hotel restaurants to choose from, Grand Hyatt Bali offers a wide range of international cuisine including Balinese dishes at Pasar Senggol, the Balinese night market, and at the Watercourt, poolside Italian dining at Salsa Verde, genuine international specialities from the best of Asia and Europe's myriad of cuisine at the Garden Café, and Nampu, the hotel's Japanese restaurant.
The resort has extensive watersports facilities and recreational activities including, The Bay Club fitness and health centre and Camp Nusa Dua childrens activity club.
The hotel is 15 minutes to Ngurah Rai Airport. It takes only 25 minutes to Sanur, 15 minutes to Kuta beach and 30 minutes to Denpasar by car. The Grand Hyatt is situated on the famed Nusa Dua Beach and located adjacent to Bali Country club, offering an 18 hole championship golf course.
It is also located next to Galleria Nusa Dua, the new shopping and entertainment complex.
Pangkor Laut Resort (Malaysia)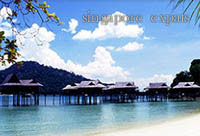 Pangkor Laut is a privately owned island located three miles off the West Coast of Malaysia in the Straits of Malacca. Situated on this exotic island is the internationally acclaimed Pangkor Laut Resort. Although the island encompasses a total of 300 acres, only a fraction has been developed to house the Resort and its Estates while the rest is covered by lush and unspoiled two million year old rainforest.
The resort occupies the neighboring Royal Bay and Coral Bay. Twenty minutes walk across the island brings you to Emerald Bay, an internationally acclaimed beach.
The island is reached either by boat from Lumut jetty or directly by air from Kuala Lumpur. Lumut is approximately 3 hours from Kuala Lumpur by road.
Regent Resort Chiang Mai (Thailand)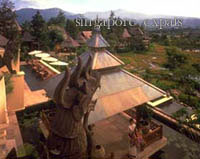 The Regent Chiang Mai is set in 20 acres of extensive landscaped gardens and terraces which feature two small lakes, lily ponds and terraced rice paddies.
Clusters of Lanna-style pavilions decorated with rich Thai materials and fabrics overlook terraced rice paddies and mountain views. Close to orchid and butterfly farms, hill tribe villages, elephant trekking and excellent golf courses guests will enjoy many new experiences, including world-class spa facilities.
The hotel is approximately 30 minutes from the airport and city centre. Bicycles are available for you to visit the attractions near the resort like the orchid, butterfly and snake farm and waterfall.
Shangri-La Golden Sands Resort (Malaysia)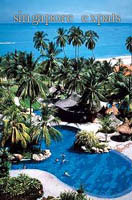 Shangri-La's Golden Sands Resort, Penang brings together the magic of the east and the comforts of the west, with its rooms and suites offering all the amenities you would expect from a deluxe resort. Recreational activities include exciting water-sports, jungle trekking, or simply lounging at one of its many pools. There's also a children's club to entertain the little ones. Culinary pleasures are the "spice of life" at the Golden Sands, with Italian, Continental and local cuisine all available for an excellent dining experience.
Located on Batu Feringgi, Penang's finest beach. Set amidst lush tropical gardens facing the sea and sandy beach. Close to the Feringgi Beach night market.
The airport is approximately 45 minutes to 1 hour away and Georgetown is approximately 30 minutes away.
Shangri-La Mactan Island Resort (Philippines)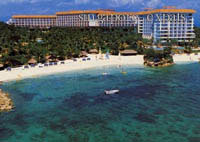 Shangri-La's Mactan Island Resort, Philippines' largest and most exclusive deluxe resort gives its guests the ultimate tropical paradise vacation experience. Located in Cebu, this idyllic resort with its beautiful private beach offers an exciting range of recreation activities and superb cuisine. Every guestroom blends tropical decor with modern amenities and private balconies provide panoramic views of the Visayan Sea and outlying islands, making it a perfect getaway for fun and relaxation.
Built on the Punta Engano Beach front on Mactan Island, 15 minutes from the international airport, 20 minutes east of the Cebu City Business District and all major historical sites.
Cebu is a 50-minute flight south of Manila and may also be accessed via direct flights from Hong Kong, Singapore, Japan and Australia.
Shangri-La Tanjung Aru Resort (Malaysia)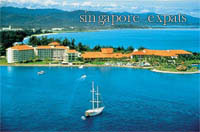 Located just 2 1/2 hours from Singapore, Hong Kong and Kuala Lumpur, the Tanjung Aru Resort is the epitome of Shangri-La's best. This magnificent seaside resort boasts of 500 charming rooms, equipped with modern facilities. Six outstanding restaurants and bars pamper guests while recreational facilities provide endless fun for family and friends.
Local attractions, city centre and the international airport are a stone's throw away from this surprisingly tranquil Resort.
Set in 25 acres of beautifully landscaped gardens on a peninsula surrounded by waters of the South China Sea, the deluxe property is one of Asia's most exotic retreats yet only 10 minutes from the airport and city area
Facing the resort and minutes away by speedboat, are five tropical islands and in the distance looms Southeast Asia's highest peak, the 4,101 metre Mount Kinabalu.
Sheraton Grande Laguna Phuket (Thailand)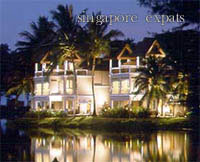 Sheraton Grande Laguna Phuket, at the heart of Laguna Phuket - Asia's first integrated resort, offers the best in dining, luxury accommodation, relaxation, and recreational facilities, and serves as a great base to explore a beautiful and exciting area of Southeast Asia, rich in culture and natural attractions. The Sheraton Laguna has 335 rooms and villas set in an elegant and stately property.
The facilities and services offered are ideal for couples or family getaways. Children can enjoy daily activities organized by the Kid's Club while the Angsana Spa delivers rejuvenating treatments and massages.
Free shuttle is provided to the Golf Course and the beach is only a short walk away. The resort is approximately 45 minutes from the airport.
Shuttle bus service is available to take guests to the other hotels in the Laguna Phuket area.
Sheraton Laguna Nusa Dua (Indonesia)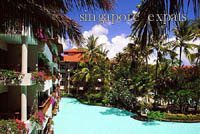 Sheraton Laguna Nusa Dua, Bali, is perfectly positioned on Bali's most beautiful beach, where crystal clear water, white sand and towering palm trees create a private paradise. A short scenic ride away, village craftsmen sell their wood carvings, paintings and world famous batik and an 18-hole championship golf course and the Bali International Convention Centre are nearby.
269 Balinese-inspired rooms, including 19 suites and 16 spacious rooms, with glowing timber floors, lagoon access and balcony views of vast swimming lagoons or tropical gardens.
Ideally located on Nusa Dua Beach, famous for crystal clear water, white sand and towering palm trees. A short, scenic ride away, village craftsmen sell their wood carving, paintings and world famous batik.
Adjacent to an 18-hole championship golf course and the Bali International Convention Centre.
The Ngurah Rai International Airport is 20 minutes away.
Tanjung Rhu Resort (Malaysia)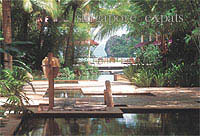 Tanjung Rhu lies in the heart of the mosaic that personifies Tanjung Rhu's wild, scenic beauty. Enveloped in the shade of casuarinas it looks out onto the Andaman Sea flanked by a landscape of limestone caves and uninhabited islands. The resort offers 135 luxurious guest rooms. Each room offers magnificent views of the resort's swimming pool, surrounding hills and the ocean.
The resort has been designed to blend with the environment and is refreshingly understated with hardwood flooring, friendly but not intrusive staff and lots of open spaces for the sunshine and salty breezes.
Located on the northern coast of Langkawi, a tropical paradise and the main island of a group of 104 islands which are scattered in the calm seas off the northern tip of the Malaysian Peninsula.
25 mins drive from Langkawi airport on its own 2.5 km stretch of beach with no other hotel in sight.
The Datai Langkawi (Malaysia)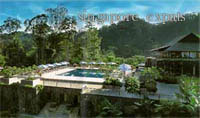 The Datai offers the weary urbanite an idyllic retreat to nature. Hear, see and feel nature at her pristine best, as footpaths take you through centuries old virgin rainforest. Situated between the Andaman Sea and the Majestic Macincang Mountains, the hotel has been carefully built in the middle of virgin tropical rain forest. Centuries old trees with huge buttress roots and entwined jungle envelop the resort to create a secret world away the bustle of life.
Located on the north-west coast of Peninsula Malaysia close to the Thai border, Langkawi is a mystical island of wild scenic beauty and aquamarine seas. It is the largest in an archipelago of 104 islands scattered across the Andaman sea, separated from the mainland by the Straits of Malacca. A natural paradise, Langkawi boasts tall forested mountains, centuries-old limestone caves, majestic waterfalls and white sand beaches. Its past is swathed with legends of romance and mystery. The Datai is just 30 minutes from Langkawi International Airport.

Opinions are like buttholes, all have them and almost always they stink.

It was common knowledge that along with CECA, Indian Nationals created virtual enclaves in quite a few of the Condos out in the Changi area (Near to the .....



Posted in PR, Citizenship, Passes & Visas for Foreigners
Re: School enrollment for a single term - is it possible?


The real question is, from a parental perspective, is this really the best choice for your daughter? Will she be able to adapt quickly enough? Is it even worth .....



Posted in Primary & Secondary Schools
Re: School enrollment for a single term - is it possible?




The other question raised is relevant. I assume academics are secondary and that you just want the kid to have a school environment to go to (socialise with other kids)? Could someone just homeschool the kid based on .....



Posted in Primary & Secondary Schools