Singapore Property Pictures from T to Z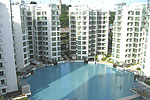 Surf this section for pictures, maps and descriptions of apartments, condominiums and houses in Singapore. Browse pictures featuring the interior, exterior, facilities of the properties and select your dream home now!
Most of the featured properties will have essential information such as facilities, nearest MRT stations, schools.
This page features property names from T to Z.
Browse Singapore condominium / property names from A - G | H - S | T - Z
15
2005
1.46 - BEDOK
09
2008
0.59 - SOMERSET
16
2005
0.73 - TANAH MERAH
10
1982
1.36 - REDHILL
10
1997
1.3 - REDHILL
10
1989
1.2 - REDHILL
10
1998
0.32 - REDHILL
10
2005
0.97 - ORCHARD
03
2002
0.32 - REDHILL
15
1997
0.65 - STADIUM
11
2007
0.56 - NOVENA
04
1986
1.17 - HARBOURFRONT
09
2002
0.28 - SOMERSET
13
2009
0.68 - WOODLEIGH
15
2010
1.57 - EUNOS
14
2004
0.27 - ALJUNIED
03
1997
0.58 - QUEENSTOWN
11
2004
0.68 - NOVENA
11
1983
1 - TAN KAH KEE
11
2000
0.45 - NOVENA
02
2003
0.52 - TANJONG PAGAR
12
2010
0.75 - TOA PAYOH
10
2002
0.9 - ORCHARD
15
1996
1.22 - MOUNTBATTEN
04
2008
2.75 - TANJONG PAGAR
10
1986
0.62 - STEVENS
10
2001
0.53 - NEWTON
16
1994
1.44 - TANAH MERAH
09
1998
0.25 - SOMERSET
16
1999
1.64 - BEDOK
02
2008
0.54 - OUTRAM PARK
15
2009
1.42 - EUNOS
09
1985
0.22 - SOMERSET
10
0.36 - HOLLAND VILLAGE
15
2008
1.08 - MOUNTBATTEN
07
1998
0.23 - ROCHOR
04
2006
2.99 - TANJONG PAGAR
21
1999
0.2 - KING ALBERT PARK
09
2006
0.38 - SOMERSET
10
2005
0.34 - ORCHARD
09
1984
0.64 - NEWTON
12
2006
0.81 - POTONG PASIR
26
2008
0.94 - YIO CHU KANG
16
2005
1.38 - TANAH MERAH
15
2014
1.59 - DAKOTA
10
1998
0.19 - STEVENS
10
2011
0.52 - KING ALBERT PARK
09
2007
0.28 - DHOBY GHAUT
01
2007
0.04 - CLARKE QUAY
22
2009
0.18 - BOON LAY
11
2006
0.8 - NOVENA
19
2008
0.32 - LORONG CHUAN
09
1985
0.47 - ORCHARD
10
1998
0.5 - STEVENS
16
2002
0.29 - BEDOK RESERVOIR
04
1.79 - HARBOURFRONT
04
2009
3.24 - HARBOURFRONT
10
1988
0.72 - ORCHARD
10
2005
0.5 - HOLLAND VILLAGE
09
2008
0.86 - SOMERSET
16
1999
1.23 - TANAH MERAH
23
2004
0.75 - BUKIT BATOK
10
1980
0.77 - NEWTON
18
2001
0.6 - TAMPINES EAST
09
2003
0.41 - NEWTON
10
2002
0.11 - STEVENS
15
2008
1.42 - DAKOTA
27
2013
0.76 - KHATIB
22
2000
1.48 - PIONEER
19
2000
0.88 - HOUGANG
10
2009
0.22 - HOLLAND VILLAGE
20
2004
1.94 - MARYMOUNT
11
2014
0.39 - STEVENS
10
2008
0.98 - ORCHARD
28
2014
2.72 - BUANGKOK
11
2005
1.12 - SIXTH AVENUE
15
1985
1.22 - BEDOK
14
2003
0.71 - KEMBANGAN
10
1999
0.28 - NEWTON
21
2001
1.15 - HILLVIEW
10
2011
0.95 - FARRER ROAD
10
2003
0.92 - TIONG BAHRU
11
2000
0.16 - NOVENA
09
2006
0.32 - FORT CANNING
05
2008
1.2 - CLEMENTI
09
2009
0.61 - FORT CANNING
04
2013
1.08 - LABRADOR PARK
23
2004
0.08 - BUKIT BATOK
10
2003
1.04 - STEVENS
10
1999
0.39 - STEVENS
10
1996
0.42 - STEVENS
10
2004
0.51 - FARRER ROAD
09
2004
0.66 - NEWTON
17
2004
1.25 - PASIR RIS
11
2006
0.57 - NOVENA
11
2003
0.5 - NOVENA
11
2012
0.46 - NOVENA
23
2006
0.44 - BUKIT PANJANG
10
2002
1.13 - ORCHARD
23
2002
0.35 - BUKIT GOMBAK
15
1998
1.35 - DAKOTA
10
2005
0.4 - DOVER
22
2000
0.38 - CHINESE GARDEN
10
1995
0.17 - HOLLAND VILLAGE
10
2012
0.99 - ORCHARD
03
2009
0.14 - REDHILL
09
2007
0.16 - SOMERSET
15
1993
0.92 - MOUNTBATTEN
19
2014
0.87 - SERANGOON
10
2002
0.9 - ORCHARD
09
1993
0.57 - SOMERSET
21
2007
0.41 - KING ALBERT PARK
04
2010
3.25 - HARBOURFRONT
09
2010
0.06 - ORCHARD
09
1997
0.32 - DHOBY GHAUT
05
2010
0.65 - CLEMENTI
11
1997
0.66 - TAN KAH KEE
09
2004
0.45 - ORCHARD
09
1999
0.31 - ORCHARD
05
1988
0.5 - PASIR PANJANG
04
2005
0.67 - HARBOURFRONT
23
2002
1.12 - BUKIT GOMBAK
09
2006
0.42 - FORT CANNING
07
0.29 - NICOLL HIGHWAY
10
1999
0.75 - NEWTON
19
2009
0.27 - BUANGKOK
09
1998
0.66 - FORT CANNING
23
2006
0.3 - YEW TEE
21
2008
0.79 - BEAUTY WORLD
09
1993
0.54 - SOMERSET
03
2010
0.62 - TIONG BAHRU
12
2010
0.32 - KALLANG
01
1996
0.35 - CLARKE QUAY
19
2001
0.76 - BUANGKOK
01
2008
0.2 - DOWNTOWN
15
2010
1.16 - MOUNTBATTEN
15
2008
1.57 - DAKOTA
11
0.44 - NOVENA
10
2004
0.79 - DOVER
27
2007
1.59 - KHATIB
11
2005
0.44 - TAN KAH KEE
15
2014
1.41 - DAKOTA
10
1998
0.74 - DOVER
10
2009
0.59 - SIXTH AVENUE
10
2009
0.59 - STEVENS
15
2013
1.28 - KEMBANGAN
15
1993
1.34 - DAKOTA
05
2006
1.73 - KENT RIDGE
11
2000
0.6 - NOVENA
19
1999
0.07 - LORONG CHUAN
16
1999
0.65 - TANAH MERAH
11
2003
0.28 - NOVENA
05
2008
1.89 - KENT RIDGE
21
2000
0.14 - KING ALBERT PARK
09
2009
0.2 - SOMERSET
16
1994
1.47 - TANAH MERAH
19
2003
0.4 - SERANGOON
16
2003
1.39 - BEDOK
16
1994
0.33 - TANAH MERAH
10
2004
0.86 - SIXTH AVENUE
10
2003
0.74 - KING ALBERT PARK
10
2003
0.67 - ORCHARD
11
2001
0.34 - STEVENS
10
2012
0.63 - DOVER
18
2001
1.28 - TAMPINES WEST
14
2005
0.13 - KEMBANGAN
10
2002
0.48 - NEWTON
05
2005
0.39 - HAW PAR VILLA
12
2012
0.58 - TOA PAYOH
15
2008
0.87 - KEMBANGAN
15
2009
1 - MOUNTBATTEN
23
2004
0.15 - CHOA CHU KANG
14
2005
0.42 - DAKOTA
15
1993
0.92 - MOUNTBATTEN
09
2012
0.5 - FORT CANNING
10
1984
0.63 - FARRER ROAD
19
2005
0.26 - SERANGOON
11
1999
0.41 - CALDECOTT
11
2002
0.19 - NOVENA
11
2002
0.58 - NOVENA
20
1987
1.2 - MARYMOUNT
10
2006
0.44 - STEVENS
09
1995
0.95 - SOMERSET
15
2009
1.44 - KEMBANGAN
14
1995
0.42 - ALJUNIED
12
0.44 - BOON KENG
05
2007
0.69 - PASIR PANJANG
23
2013
1.34 - HILLVIEW
12
2000
0.48 - TOA PAYOH
11
2002
0.37 - STEVENS
11
1991
0.46 - STEVENS
09
2010
0.99 - TIONG BAHRU
11
2012
0.33 - NEWTON
18
2003
0.29 - SIMEI
10
1985
0.67 - FARRER ROAD
04
2010
2.97 - HARBOURFRONT
12
2000
0.97 - TOA PAYOH
09
2014
0.53 - SOMERSET
03
2007
0.28 - TIONG BAHRU
09
1997
0.24 - FORT CANNING
09
2013
0.39 - SOMERSET
09
2007
0.55 - SOMERSET
10
2007
0.17 - HOLLAND VILLAGE
02
2017
0.41 - DOWNTOWN
09
1970
0.48 - SOMERSET
10
1997
0.85 - TIONG BAHRU
05
2007
1.93 - KENT RIDGE
16
2007
1.43 - TANAH MERAH
19
2013
1.01 - LORONG CHUAN
10
2012
0.9 - FARRER ROAD
15
2015
1.29 - KEMBANGAN
12
1997
1.08 - NOVENA
09
2009
0.42 - NEWTON
10
1999
0.44 - SIXTH AVENUE
11
1992
0.93 - NOVENA
10
1985
0.43 - STEVENS
05
1995
1.38 - HAW PAR VILLA
10
1982
0.79 - FARRER ROAD
15
1999
1.39 - BEDOK
10
1983
0.4 - DOVER
16
1993
1.43 - BEDOK
11
0.42 - NOVENA
09
2007
0.29 - DHOBY GHAUT
05
1985
0.72 - PASIR PANJANG
12
2013
0.73 - TOA PAYOH
11
2012
0.45 - NOVENA
09
2012
0.41 - FORT CANNING
10
2008
0.82 - COMMONWEALTH
10
2012
0.66 - NEWTON
10
0.27 - HOLLAND VILLAGE
15
2005
0.75 - STADIUM
10
2010
0.67 - FARRER ROAD
09
2010
0.57 - FORT CANNING
16
2014
0.49 - BEDOK RESERVOIR
09
2008
0.74 - FORT CANNING
09
2014
0.56 - SOMERSET
19
2016
1.88 - PUNGGOL
11
1983
0.47 - TAN KAH KEE
11
1977
0.61 - TAN KAH KEE
11
2012
0.38 - TAN KAH KEE
05
1994
1.77 - CLEMENTI
05
2000
1.9 - CLEMENTI
10
1972
0.78 - ORCHARD
18
2007
1.71 - PASIR RIS
10
0.7 - KING ALBERT PARK
07
0.28 - BENCOOLEN
09
1998
0.46 - BENCOOLEN
09
2002
0.42 - ROCHOR
09
0.48 - BENCOOLEN
15
2008
0.94 - DAKOTA
09
0.49 - SOMERSET
10
0.18 - HOLLAND VILLAGE
10
1982
0.63 - STEVENS
25
1999
0.94 - MARSILING
25
2001
0.54 - ADMIRALTY
10
0.14 - FARRER ROAD
23
2000
0.55 - YEW TEE
10
2008
0.39 - HOLLAND VILLAGE
27
2002
1.18 - YISHUN
09
1986
0.62 - SOMERSET
Browse Singapore condominium / property names from A - G | H - S | T - Z