Singapore Property Pictures from District 9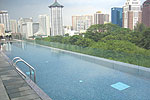 Surf this section for pictures, maps and descriptions of apartments, condominiums and houses in Singapore. Browse pictures featuring the interior, exterior, facilities of the properties and select your dream home now!
Most of the featured properties will have essential information such as facilities, nearest MRT stations, schools.
This page features properties from District 9. See district map here.
District 9 - Cairnhill, Killiney, Leonie Hill, Orchard, Oxley
Browse Singapore condominium / property names from A - G | H - S | T - Z
09
2006
0.58 - SOMERSET
09
2007
0.29 - DHOBY GHAUT
09
1999
0.57 - FORT CANNING
09
1983
0.62 - NEWTON
09
2005
0.58 - SOMERSET
09
1990
0.42 - NEWTON
09
2016
0.39 - SOMERSET
09
1978
0.64 - ORCHARD
09
2010
0.49 - NEWTON
09
1991
0.52 - NEWTON
09
1990
0.61 - REDHILL
09
1999
0.36 - NEWTON
09
1975
0.64 - SOMERSET
09
1971
0.57 - NEWTON
09
2001
0.47 - SOMERSET
09
0.24 - SOMERSET
09
0.21 - SOMERSET
09
1985
0.54 - NEWTON
09
0.56 - NEWTON
09
1980
0.55 - ORCHARD
09
2006
0.3 - LITTLE INDIA
09
2013
0.34 - SOMERSET
09
1994
0.63 - SOMERSET
09
1976
0.48 - SOMERSET
09
1999
0.51 - FORT CANNING
09
2014
0.71 - ORCHARD
09
2011
0.64 - NEWTON
09
1973
0.52 - NEWTON
09
2011
0.56 - NEWTON
09
1984
0.6 - SOMERSET
09
2011
0.2 - SOMERSET
09
2013
0.25 - SOMERSET
09
0.39 - ORCHARD
09
1996
0.46 - SOMERSET
09
1997
0.55 - SOMERSET
09
1993
0.61 - ORCHARD
09
2005
0.63 - SOMERSET
09
2009
0.45 - SOMERSET
09
2006
0.56 - ORCHARD
09
1975
0.75 - SOMERSET
09
2006
0.28 - LITTLE INDIA
09
2009
0.21 - LITTLE INDIA
09
1997
1.02 - SOMERSET
09
2010
0.39 - DHOBY GHAUT
09
2011
0.46 - NEWTON
09
2008
0.21 - DHOBY GHAUT
09
1999
0.59 - FORT CANNING
09
2012
0.32 - SOMERSET
09
2008
0.39 - DHOBY GHAUT
09
2007
0.22 - NEWTON
09
1976
0.61 - SOMERSET
09
2011
0.65 - NEWTON
09
2008
0.27 - LITTLE INDIA
09
2008
0.43 - ORCHARD
09
2012
0.24 - NEWTON
09
2013
0.36 - SOMERSET
09
2004
0.44 - SOMERSET
09
1996
0.43 - DHOBY GHAUT
09
2010
0.58 - ORCHARD
09
1996
0.52 - ORCHARD
09
2009
0.82 - FORT CANNING
09
1993
0.53 - SOMERSET
09
1991
0.69 - SOMERSET
09
2001
0.52 - FORT CANNING
09
2004
0.71 - FORT CANNING
09
2006
0.82 - FORT CANNING
09
2008
0.43 - FORT CANNING
09
1999
0.43 - NEWTON
09
2009
0.11 - NEWTON
09
2010
0.26 - ORCHARD
09
0.35 - NEWTON
09
2002
0.43 - DHOBY GHAUT
09
2014
0.35 - BENCOOLEN
09
2010
0.34 - SOMERSET
09
2010
0.32 - NEWTON
09
2008
0.59 - SOMERSET
09
2002
0.28 - SOMERSET
09
1998
0.25 - SOMERSET
09
1985
0.22 - SOMERSET
09
2006
0.38 - SOMERSET
09
1984
0.64 - NEWTON
09
2007
0.28 - DHOBY GHAUT
09
1985
0.47 - ORCHARD
09
2008
0.86 - SOMERSET
09
2003
0.41 - NEWTON
09
2006
0.32 - FORT CANNING
09
2009
0.61 - FORT CANNING
09
2004
0.66 - NEWTON
09
2007
0.16 - SOMERSET
09
1993
0.57 - SOMERSET
09
2010
0.06 - ORCHARD
09
1997
0.32 - DHOBY GHAUT
09
2004
0.45 - ORCHARD
09
1999
0.31 - ORCHARD
09
2006
0.42 - FORT CANNING
09
1998
0.66 - FORT CANNING
09
1993
0.54 - SOMERSET
09
2009
0.2 - SOMERSET
09
2012
0.5 - FORT CANNING
09
1995
0.95 - SOMERSET
09
2010
0.99 - TIONG BAHRU
09
2014
0.53 - SOMERSET
09
1997
0.24 - FORT CANNING
09
2013
0.39 - SOMERSET
09
2007
0.55 - SOMERSET
09
1970
0.48 - SOMERSET
09
2009
0.42 - NEWTON
09
2007
0.29 - DHOBY GHAUT
09
2012
0.41 - FORT CANNING
09
2010
0.57 - FORT CANNING
09
2008
0.74 - FORT CANNING
09
2014
0.56 - SOMERSET
09
1998
0.46 - BENCOOLEN
09
2002
0.42 - ROCHOR
09
0.48 - BENCOOLEN
09
0.49 - SOMERSET
09
1986
0.62 - SOMERSET
Browse Singapore condominium / property names from A - G | H - S | T - Z