Social Clubs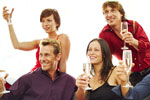 Information and Listings of Social Clubs and International Association Clubs like The American Club, British Club and Hollandse Club.
Please contact us to add to this list or upgrade your listing.
International Association Clubs
Alliance Francaise
1 Sarkies Road Singapore 258130
Tel: +65 6737 8422
American Club
21 Scotts Rd American Club Singapore 228219
Tel : +65 6737 3411
British Club
73 Bukit Tinggi Road Singapore 289761
Tel: +65 6467 4311
German Club (Deutsches Haus)
36 Watten Rise Watten Estate Singapore 287342
Tel : +65 6467 8802
Hollandse Club
22 Camden Park Singapore 299814
Tel : +65 6469 5211
Kowloon Club
9 Stadium Link Singapore 397750
Tel : +65 6440 9237
The Swiss Club
36 Swiss Club Rd Singapore 288139
Tel : +65 6466 3233
The Tanglin Club
5 Stevens Road, Singapore 257814
Tel : +65 66220 555
For Social and Country Club Operators

If you would like to advertise your club, please contact us
Re: COVID-19; where to buy insurance cover?
What type of insurance are you looking for? Life? Health?



Posted in Travel & Holidays
Singapore: 100-1000 infections in a month
This is a very good read from SCMP. Some fine-tuning could have made things better I .....



Posted in General Discussions
Re: COVID19 deaths reaching 50,000 soon ...
Posted in General Discussions
Re: Website "queue". What is this?

"You have been, or are about to be, assigned a place in the queue. The reason you are now in the queue is either because the website you want to access is not yet open for visitors, or because the website has a large number of users .....



Posted in Computer, Internet, Phone & Electronics
Re: Travel to Singapur from Vietnam
At the moment not thanks to the covid-19. By Sept it's pretty hard to tell. In the meantime there are an number of thread on this board if you will but use the Search function at the upper right of the page above your name.



Posted in Travel & Holidays