Social Clubs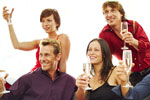 Information and Listings of Social Clubs and International Association Clubs like The American Club, British Club and Hollandse Club.
Please contact us to add to this list or upgrade your listing.
International Association Clubs
Alliance Francaise
1 Sarkies Road Singapore 258130
Tel: +65 6737 8422
American Club
21 Scotts Rd American Club Singapore 228219
Tel : +65 6737 3411
British Club
73 Bukit Tinggi Road Singapore 289761
Tel: +65 6467 4311
German Club (Deutsches Haus)
36 Watten Rise Watten Estate Singapore 287342
Tel : +65 6467 8802
Hollandse Club
22 Camden Park Singapore 299814
Tel : +65 6469 5211
Kowloon Club
9 Stadium Link Singapore 397750
Tel : +65 6440 9237
The Swiss Club
36 Swiss Club Rd Singapore 288139
Tel : +65 6466 3233
The Tanglin Club
5 Stevens Road, Singapore 257814
Tel : +65 66220 555
For Social and Country Club Operators

If you would like to advertise your club, please contact us
Re: PR Application - Change of Address


Means nothing more than a letter from the applicant to ICA requesting a change of address and it must also include the applicants former address as well as the new address. Come on folks, quit trying to read between the .....



Posted in PR, Citizenship, Passes & Visas for Foreigners
Re: Citizenship Approval Chances

Hi All,

Would like to know SC chances for me and my family.
Applied for SC in Dec 2021 with combined family of 4 including me and wife and 2 children ( 1 Boy and 1 Girl).
Boy = 10 Years
Girl = 12 Years
Both .....



Posted in PR, Citizenship, Passes & Visas for Foreigners

After living overseas, came back to Singapore but struggled to adapt this one year

The pace of life was always known to be fast but struggling with normal work habits and expectations as well.

Other than work competitiveness, .....



Posted in Staying, Living in Singapore