Social Clubs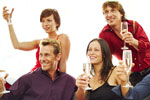 Information and Listings of Social Clubs and International Association Clubs like The American Club, British Club and Hollandse Club.
Please contact us to add to this list or upgrade your listing.
International Association Clubs
Alliance Francaise
1 Sarkies Road Singapore 258130
Tel: +65 6737 8422
American Club
21 Scotts Rd American Club Singapore 228219
Tel : +65 6737 3411
British Club
73 Bukit Tinggi Road Singapore 289761
Tel: +65 6467 4311
German Club (Deutsches Haus)
36 Watten Rise Watten Estate Singapore 287342
Tel : +65 6467 8802
Hollandse Club
22 Camden Park Singapore 299814
Tel : +65 6469 5211
Kowloon Club
9 Stadium Link Singapore 397750
Tel : +65 6440 9237
The Swiss Club
36 Swiss Club Rd Singapore 288139
Tel : +65 6466 3233
The Tanglin Club
5 Stevens Road, Singapore 257814
Tel : +65 66220 555
For Social and Country Club Operators

If you would like to advertise your club, please contact us
Is high cholesterol even bad. trig is bad and high Tg/hdl is bad.



Posted in Beauty, Health & Fitness
Show me a person who eats seafood all the time. If cholesterol were a problem only for such gourmets, we would quickly learn to prevent this problem from occurring.



Posted in Beauty, Health & Fitness

I can tell you the story about the Advocate Father of the Catholic Church here in Singapore (his office is at the Novena Church) when my wife and I decided to marry and neither of us are gay. He don't much like me as I knew too .....



Posted in General Discussions