Social Clubs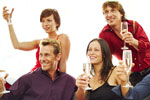 Information and Listings of Social Clubs and International Association Clubs like The American Club, British Club and Hollandse Club.
Please contact us to add to this list or upgrade your listing.
International Association Clubs
Alliance Francaise
1 Sarkies Road Singapore 258130
Tel: +65 6737 8422
American Club
21 Scotts Rd American Club Singapore 228219
Tel : +65 6737 3411
British Club
73 Bukit Tinggi Road Singapore 289761
Tel: +65 6467 4311
German Club (Deutsches Haus)
36 Watten Rise Watten Estate Singapore 287342
Tel : +65 6467 8802
Hollandse Club
22 Camden Park Singapore 299814
Tel : +65 6469 5211
Kowloon Club
9 Stadium Link Singapore 397750
Tel : +65 6440 9237
The Swiss Club
36 Swiss Club Rd Singapore 288139
Tel : +65 6466 3233
The Tanglin Club
5 Stevens Road, Singapore 257814
Tel : +65 66220 555
For Social and Country Club Operators

If you would like to advertise your club, please contact us
Re: PR approval chance in 2020
Hi,

I applied for my PR last Nov 2020 and got a request in April for proof of Chinese descent. After submitting the docs (confirmed received by ICA), havent heard back from them since. I submitted birth certificates of my grandparents (all born in china), and my parents (both born in the .....



Posted in PR, Citizenship, Passes & Visas for Foreigners
Apply STVP while waiting for LTVP approval
I'm SPR, my wife who was holding LTVP pass left Singapore for delivery and unable to return to SG due to Covid-19, her LTVP expired in July, but we did apply for renewal in June which is still pending (more than 2 months).

what can be done here? can I apply for a STVP while waiting for LTVP,



Posted in PR, Citizenship, Passes & Visas for Foreigners
Re: Has rent dropped due to Covid 19?
Vicious circle.. People got no money but they have to stay at home, but usually landlords are more wealthy than people which are taking a rent and some cuts couldn`t really low their income, so I think that is a must.



Posted in Property Talk, Housing & Rental
what do you mean by word `there`? On the forum or in the SIngapore? :???:



Posted in Education & Enrichment Courses for Children
Re: Can Anybody Help Me To Solve My Problem
those 2 apps are completely different. FaceTime is the same like videochat in instagram, just to look on a face of your friend/girlfriend etc.
Skype got way more options(at least for PC version) - sharing a screen, changing input devices etc



Posted in Computer, Internet, Phone & Electronics