Social Clubs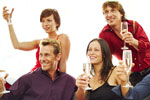 Information and Listings of Social Clubs and International Association Clubs like The American Club, British Club and Hollandse Club.
Please contact us to add to this list or upgrade your listing.
International Association Clubs
Alliance Francaise
1 Sarkies Road Singapore 258130
Tel: +65 6737 8422
American Club
21 Scotts Rd American Club Singapore 228219
Tel : +65 6737 3411
British Club
73 Bukit Tinggi Road Singapore 289761
Tel: +65 6467 4311
German Club (Deutsches Haus)
36 Watten Rise Watten Estate Singapore 287342
Tel : +65 6467 8802
Hollandse Club
22 Camden Park Singapore 299814
Tel : +65 6469 5211
Kowloon Club
9 Stadium Link Singapore 397750
Tel : +65 6440 9237
The Swiss Club
36 Swiss Club Rd Singapore 288139
Tel : +65 6466 3233
The Tanglin Club
5 Stevens Road, Singapore 257814
Tel : +65 66220 555
For Social and Country Club Operators

If you would like to advertise your club, please contact us
This isn't your company. Someone else owns it and they hired you. This is an arm's length transaction and is completely different from you forming your own pte ltd, then attempting to work for it.

Consider: In this company there are already active citizens, PR's, or EP's who are in a role that .....



Posted in PR, Citizenship, Passes & Visas for Foreigners
Hello @Strong Eagle,

I'm curious about your comments, so writing my own experience to share with everyone.

30 Male, Bangladeshi
Married SC (Chinese), PMLA Approved, Currently on LTVP
7 years of finance / consulting experience. Lived and studied in Europe before.

After moving to SG, I got an .....



Posted in PR, Citizenship, Passes & Visas for Foreigners
You are hereby notified that under section 29 of the enlistment act (CAP.93) you are exempted from :
A) Full-time national service
B)Operationally ready national service
C) Duty to obtain an exit permit

If he is 'exempted' from all three, then there is no reason he cannot renounce .....



Posted in Strictly Speaking
Re: Citizenship application status still pending



Too early to expect a result..Mine took 1 year and 3 months.


Hi, may I know how you found out about your citizenship results? Is it online .....



Posted in PR, Citizenship, Passes & Visas for Foreigners
Good day everyone,

I would like to get some advises from you guys, I'm currently Spass holder and will marry my SC boyfriend soon. We already applied for PLTVP.
Since we going to apply LTVP after we official marry, I'm not intend to renew my spass ( which will be expired in Dec this year) , i .....



Posted in Relocating, Moving to Singapore