Social Clubs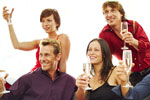 Information and Listings of Social Clubs and International Association Clubs like The American Club, British Club and Hollandse Club.
Please contact us to add to this list or upgrade your listing.
International Association Clubs
Alliance Francaise
1 Sarkies Road Singapore 258130
Tel: +65 6737 8422
American Club
21 Scotts Rd American Club Singapore 228219
Tel : +65 6737 3411
British Club
73 Bukit Tinggi Road Singapore 289761
Tel: +65 6467 4311
German Club (Deutsches Haus)
36 Watten Rise Watten Estate Singapore 287342
Tel : +65 6467 8802
Hollandse Club
22 Camden Park Singapore 299814
Tel : +65 6469 5211
Kowloon Club
9 Stadium Link Singapore 397750
Tel : +65 6440 9237
The Swiss Club
36 Swiss Club Rd Singapore 288139
Tel : +65 6466 3233
The Tanglin Club
5 Stevens Road, Singapore 257814
Tel : +65 66220 555
For Social and Country Club Operators

If you would like to advertise your club, please contact us
Connect with reliable and proven wealthy Suga Mammies
Connect with reliable and proven wealthy Suga Mammies and get cash in a very legit and stress free way sgd4500 visit the office website > https://singaporeanhookup.com or chat on WhatSapp 65 8420 2495



Posted in General Discussions
Re: Applying for ICA-issued LTVP for single unmarried Mother of a child with Student Pass after holding a StudentPass be
Hi Sarah,

Your father can become your sponsor, and you can hold a LTVP under the category of "Mother or Grandmother of a child or grandchild studying in Singapore on a Student's Pass", which pegged with your daughter's student pass.

The method of doing it is non conventional, need to know the .....



Posted in PR, Citizenship, Passes & Visas for Foreigners
Need help to assess PR application profile
Hi All ,

would like to ask if anyone could assess my wife PR application the chances to be approve.
and also would like to know when can we Re-apply for PR

Wife
- been in singapore for 5 years working as S pass holder
- Salary 2.8k Sgd
- married for 1 year plus
- failed PR application back .....



Posted in Relocating, Moving to Singapore