Social Clubs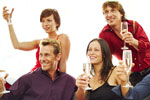 Information and Listings of Social Clubs and International Association Clubs like The American Club, British Club and Hollandse Club.
Please contact us to add to this list or upgrade your listing.
International Association Clubs
Alliance Francaise
1 Sarkies Road Singapore 258130
Tel: +65 6737 8422
American Club
21 Scotts Rd American Club Singapore 228219
Tel : +65 6737 3411
British Club
73 Bukit Tinggi Road Singapore 289761
Tel: +65 6467 4311
German Club (Deutsches Haus)
36 Watten Rise Watten Estate Singapore 287342
Tel : +65 6467 8802
Hollandse Club
22 Camden Park Singapore 299814
Tel : +65 6469 5211
Kowloon Club
9 Stadium Link Singapore 397750
Tel : +65 6440 9237
The Swiss Club
36 Swiss Club Rd Singapore 288139
Tel : +65 6466 3233
The Tanglin Club
5 Stevens Road, Singapore 257814
Tel : +65 66220 555
For Social and Country Club Operators

If you would like to advertise your club, please contact us
Wednesday - Netflix series - Certification rating
I wanted to check if the Netflix series Wednesday is appropriate for kids. Found some interesting insights, how different countries rate it.

https://www.imdb.com/title/tt13443470/parentalguide

Argentina:13 Australia:M (self-applied) Brazil:16 Canada:TV-14 (self-applied) Ecuador:13+ .....



Posted in General Discussions
Re: "Proceed to upload documents" button is missing in ICA Website
Hi, both ways doesn't work for me. I still can apply PR again without mentioned that still got existing applications... etc etc and when i make a declaration for medisave, it shows that only PR can etc etc...

I felt so sad. Most probably rejected is 99%

Results still haven't .....



Posted in Relocating, Moving to Singapore
Re: Questions on moving to Singapore as a German

Hello everyone,

My company offered me a possibility to move to Singapore for a project(1-1.5year), and my company has offered me a 80% bonus on top German salary. But I need advice on taxes, housing and daily expenses:

1. Taxes: any tips .....



Posted in Relocating, Moving to Singapore