Popular Condominiums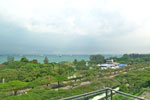 Expatriates in Singapore usually like to stay near Orchard Road, Raffles Place or the East Coast. This page briefly covers some expat choice condo apartments and popular condos in Orchard, River Valley, Bukit Timah and East Coast.
East Coast - District 15 and 16
Expatriates choose to live in the east coast because it is away from the hustle and bustle of city living, and the east offers more choices for food and the privilege of having the sea closeby. Some of them select apartments that offers a panaromic sea view. Some of these apartments include Bayshore Park and Costa Del Sol. Apart from that, there are also some other that offer breath-taking waterfront river views, they are Pebble Bay, Camelot and Costa Rhu. People leisurely fishing or roller-blading along the jogging tracks along Pebble Bay and Costa Rhu is a common form of relaxation for those who live in that area. Pebble Bay and Costa Rhu condos are around 45 minutes by school bus to the United World College in District 21 and to the American School. Water Place and Sanctuary Green are the latest condominium in Tanjong Rhu area. You can view more pictures of condominiums in District 15 HERE. If you are looking at condos nearer to the airport, view them in District 16 HERE.

Orchard, Bukit Timah and Holland - Districts 9 and 10
Orchard Road constitutes the main shopping district of Singapore and major department stores, hotels, boutiques and dining and entertainment venues are located there. The residential precincts in this district are found on Cairnhill to the north of Orchard Road, and Killiney, Grange and River Valley to the south. Condominiums nearest to Orchard train station - The Paterson Edge, Richmond Park, Four Seasons Park, etc.
Cairnhill is made up mainly of high rise condominiums with a small pocket of landed residences in the Mount Elizabeth area. The condominiums are mostly beyond 10 years in age whilst the landed residences (mainly terraced houses) are much older at 40+ years vintage. The popular condos in the Cairnhill area are Cairnhill Plaza, Elizabeth Heights, Richmond Park, Casa Cairnhill and others. The Light @ Cairnhill and Cairnhill Crest are the newer condominium located there.
Grange Road and River Valley Road are sprouted with condominiums and are one of the most desired residential area in Singapore. Condominiums like the Spring Grove, Grange Residences, Grangeford Apartments, Horizon Towers, Regency Park, Valley Park are very popular with expatriates.
District 10 encompasses a a large residential area from Orchard (West of Paterson Road) to Holland as well as Bukit Timah precincts. District 10 is the picture of leafy surburbia with well scrubbed dwellings on generous (by local standards) plots of land with ready access to schools, both local and international, supermarkets, the Orchard malls, Holland Village and CBD areas. More popular condominiums are The Balmoral Residences, Belmond Green, Fifth Avenue Condominium, Duchess Crest and much more. You can view more pictures of condominiums in District 10 HERE

City, Raffles Place, River Side - Districts 1 to 8
Most people would like to stay near to their work place. There aren't many condominiums or apartments to choose from if you are looking to stay within walking distance to the Singapore Business District. The more popular ones would be Emerald Garden, The Arris, The Riverside Piazza.
Further up north is the Singapore River. Along the river there are several condominiums worth considering as it is still within a stone's throw away from the Shenton area. Expatriates love to stay in this area as there are many restaurants, pubs and clubs along the river and the Mohamed Sultan Road. Condominiums like River Place, The Quayside, Robertson 100, UE Square are highly recommended.
There are also a couple of commercial / residential buildings that have condominium facilities in the heart of the city - Beach Road and Bugis area. They are Sunshine Plaza Residences, The Bencoolen and Burlington Square. All of them are located very near to commercial retail shops, food courts and restaurants. You can view more pictures of condominiums in District 1 to 8 HERE.