Singapore Expats Services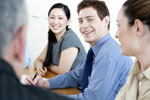 Singapore Expats provides relocation, resource and housing guides for expatriates, would-be expat and even Singaporeans. Read about our background HERE.
Our Services
Property Classifieds
If you are an Expat about to be expatriated to Singapore, this is the place for you. With extensive links to information about Singapore, you get to learn more about the country before you arrive, our site also contains pictures, maps, floor plans, site plans and many other information about thousands of properties in Singapore.
We have the most comprehensive classified listings for apartments, condominiums, houses and commercial properties. Our Singapore Property Classifieds has the largest multiple property listings in Singapore.
Photography Services
Have your precious moments captured on photos as you might miss it so quickly without noticing it. Our team of professional photographers aim to capture beautiful journalistic shots – be it children, teens, friends, families or couples, on your very important day.
Service Apartments & Service Offices
We have a comprehensive list of Serviced Apartments and Serviced Offices for online reservations. Including detailed information like facilities, prices and descriptions.
Web services - Classifieds, Dating, Forum
SingaporeExpats.com is aiming to be the one-stop portal for our expatriates and local visitors. By providing sections like the Classifieds, Dating and the very popular Expat Forum, we hope our visitors can discuss or exchange information in the Forum, organize events or even post an advertisement with pictures in the Classifieds!