Co-Living Spaces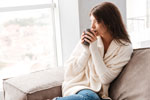 Co-living is a part of the growing sharing economy where young adults, entrepreneurs and travellers seek a sense of community, share apartments and facilities with common areas. It is a modern environment for social networking to learning opportunities and emphasis on flexible work and play.
Please contact us to add to this list or have a more detailed listing for your co-living spaces.
Co-Living Spaces
Hmlet
Address: View all locations at www.hmlet.com
Website: www.hmlet.com
Tel: +65 31652880
LYF At Funan
Address: 67 Hill Street, Level 4, Funan Mall, Singapore 179370
Website: www.lyfascott.com
Tel: +65 69702288
Login
Address: Queenstown, Novena, East Coast and Orchard Road
Website: www.loginapartment.com
Tel: +65 83889566
Coliwoo
Address: 31 Boon Lay Dr, Singapore 649934
Website: 85soho.com
Tel: +65 97908585
Socius Living
Address: 1 Jalan Jintan, Singapore 229001
Website: www.sociusliving.com
Tel: +65 88290428
For Co-Living Spaces Provider

If you would like to advertise your shared accommodation and living spaces, please contact us
Thanks for the comments. Much appreciated.



Posted in Property Talk, Housing & Rental
Just wanted to share a data point to this forum as a form of appreciation to all the people giving out helpful advice here.

Profile:
Male, 30, Single
Asian Chinese (Not from Malaysia, Philippines, Vietnam, Indonesia or India)
Been in Singapore since 2007 - Studied at local polytechnic and .....



Posted in PR, Citizenship, Passes & Visas for Foreigners
Re: EMPLOYMENT ISSUE (SPass, EPass, Multiple IPA and etc)
I'm sure you have seen several of my other recent posts with regards to changing jobs. I'm afraid I cannot give any advice other than follow you heart with a healthy dose of looking at the what if's.

Couple of questions to ask yourself. I don't have the answers as I've not walked the same path and .....



Posted in Careers & Jobs in Singapore
Re: EMPLOYMENT ISSUE (SPass, EPass, Multiple IPA and etc)
I already informed company B that I will not be accepting their offer since I already confirmed with Company A which I have a sure pass and IPA. But now a big issue comes again, my present company wants me to stay as they see me as a good employee and have potential and gave a counter offer that is .....



Posted in Careers & Jobs in Singapore
Good evening to all

I'm actually here seek to some legal advice about employment clause.

I'm a foreigner holding S-PASS

June 2018 I've joined this FnB company
A day before my commencement date, I was called to report on our company HQ for contract signing. During the signing of contract .....



Posted in General Discussions