Co-Living Spaces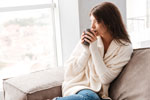 Co-living is a part of the growing sharing economy where young adults, entrepreneurs and travellers seek a sense of community, share apartments and facilities with common areas. It is a modern environment for social networking to learning opportunities and emphasis on flexible work and play.
Please contact us to add to this list or have a more detailed listing for your co-living spaces.
Co-Living Spaces
Hmlet
Address: View all locations at www.hmlet.com
Website: www.hmlet.com
Tel: +65 31652880
LYF At Funan
Address: 67 Hill Street, Level 4, Funan Mall, Singapore 179370
Website: www.lyfascott.com
Tel: +65 69702288
Login
Address: Queenstown, Novena, East Coast and Orchard Road
Website: www.loginapartment.com
Tel: +65 83889566
Coliwoo
Address: 31 Boon Lay Dr, Singapore 649934
Website: 85soho.com
Tel: +65 97908585
Socius Living
Address: 1 Jalan Jintan, Singapore 229001
Website: www.sociusliving.com
Tel: +65 88290428
For Co-Living Spaces Provider

If you would like to advertise your shared accommodation and living spaces, please contact us
Hello, asking on behalf of a friend who is a Nepalese citizen. Single parent with 20 years old son attending university has applied for PR. Been in singapore for close to 10 years and in banking. The son has studied in international school all through and now doing graduation from a private .....



Posted in PR, Citizenship, Passes & Visas for Foreigners
Thank you for your reply.

I don't plan to apply right now.
I just decide to start the preparation for it. On this forum, someone said that if you have a degree from the top 100 university your chances may be higher.

What about MOOC certificates? Like coursera, edx etc?



Posted in PR, Citizenship, Passes & Visas for Foreigners
Re: Helper recommendations please
Hi,
Do you still in contact with your ex maid?



Posted in Domestic Helper & Babysitter Issues
Hi your helper is from which country? Can cook Chinese food? Hardworking? Salary is how much?



Posted in Domestic Helper & Babysitter Issues
Hi,

Pls advice if I should send back this maid?

She's with me for 1.5 years, work so so only, I allocate her to do cleaning over the weekends, become she eat snake, morning Wakeup 7am, wait till 12pm if got cool then while day no houewrk, no cook, then slowly cleaning 1 room, 1 kitchen or 1 .....



Posted in Domestic Helper & Babysitter Issues