Funeral and Bereavement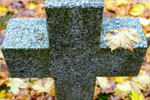 In this page you can find all about Funeral & Bereavement Services, Condolence Wreaths & Funeral Flowers.

Please contact us to add your services to this directory.
Funeral and Bereavement
Casket Fairprice – Funeral Services Singapore
Casket Fairprice is an established and trusted one-stop funeral service company in Singapore, with our own in-house funeral parlours, casket showroom, embalming facilities, hearses and a dedicated team of full-time staff. We are a member of the Association of Funeral Directors Singapore, which comprises of funeral service companies with reputable standing in the industry. We provide professional funeral service packages with reasonable and transparent pricing. You can find out more by visiting our funeral service packages page. Our range of services includes:
Buddhist Funeral Services
Christian Funeral Services
Freethinker Funeral Services
Roman Catholic Funeral Services
Soka Funeral Services
Taoist Funeral Services
24-Hour Funeral Helpline
For more information or immediate assistance, call us now on our 24-hour funeral service helpline at 64559909.
Christian Funeral Singapore | Eternal Life Bereavement Services

Your dedicated Funeral Service Provider For the Christian and Catholic Community
A Christian Funeral is a once in a lifetime event and it is our duty to plan and execute the funeral with the best of our capabilities. At Eternal Life Bereavement Services, we believe in personalising each and every funeral to meet the needs and expectations of different families. Communication and trust are two important elements we believe are pertinent to facilitate this journey where we express our final acts of love to send our loved ones off honorably.
If you are looking for an affordable Christian Funeral that provides excellent service, you've came to the right page; nothing happens by mere coincidence. Eternal Life Bereavement Services strongly believes in helping families in this time of need. We believe in forging meaningful relationships as we serve you during this critical moment.
With the years of invaluable experience and with a strong passion to serve, we have expanded our services to include professional premium services, premium caskets, repatriation services, cremation services, memorials and experiences for funerals at affordable prices.
Eternal Life Bereavement Services is located at 38 Sin Ming Drive #01-523 Sin Ming Industrial Estate Singapore 575712, and has an online presence at www.singaporechristianfunerals.com Feel free to contact/visit us to clear your queries if you have any.
Eternal Life Bereavement Services
38 Sin Ming Drive,
#01-523 Sin Ming Industrial Estate,
Singapore 575712
Tel: +65 9756 3444
Email: contact@eternallife.sg
www.singaporefuneralservices.net
One Stop Singapore Funeral Services
Funeral Singapore offers a wide range of funeral services to cater to residents in Singapore. Their range of services includes:
Catholic Funeral Services
Christian Funeral Services
Buddhist Funeral Services
Taoist Funeral Services
Soka Funeral Services; and
Free Thinker Funeral Services
On their website, you will also find related services such as:
Funeral Catering
Condolences Wreath Supply
Established since 1995, they are experienced, professional and reliable. Better still, they have a transparent pricing policy with rates prominently displayed on their funeral packages page. You will never have to worry about "bait and switch" tactics or hidden charges when hiring them.
24-Hour Funeral Hotline
Contacting them is relatively easy. They have well trained and knowledgeable Funeral Consultants on standby everyday to answer any queries you may have, as well as offer advise if needed; you can reach them at +65 6750 4567, their 24-hour helpline.
Reverence Funeral Services – Singapore Funeral Home
Reverence Funeral Services, is a Singapore based, one-stop funeral home. Our team of undertakers and directors are trained to arrange the most affordable Funeral Services in Singapore. Funeral arrangements that we provide:
Funeral Services
Buddhist Funeral Services
Taoist Funeral Services
Christian Funeral Services
Catholic Funeral Services
Soka Funeral Services
Freethinker Funeral Services
Exhumation
Tomb Construction
Also, a supplier of post-funeral products, specifically for memorial and remembrance. We have our own manufacturing facilities to cater to our customers' requirements. Our product includes:
Funeral Supplies
Memorial Marble Plaque
Urns for Ashes
Ceramic Photo
Funeral Condolence Flower
Paper products for burning
Caskets
For more information on death matters and services, simply navigate to our website or you can also contact us directly.
Reverence Funeral Services
1 Bukit Batok Crescent
#09-48, Wcega Plaza,
Singapore 658064
Tel: +65 92983158
Email: info@reverence.sg
Website: https://reverence.sg
Solace
Solace is a Singapore Funeral Services Undertaker, specializing in helping bereaved Singaporean families of all race and religion arrange meaningful and dignified funerals for their deceased loved ones.
They offer competitively priced funeral packages that includes all the essentials you'll need to give your loved one a memorable final send off.
For your convenience, here is the complete list of services they provide:
Christian Funeral Services
Taoist Funeral Services
Soka Funeral Services
Non Religious Funeral Services
Repatriation Services
Exhumation Services
Funeral Flower Arrangements
Funeral Catering
Casket and Urns
Embalming and Bridal Makeup
They are open 24/7 and can easily be reached on their 24-hour funeral helpline: +65 6631 8411.
For Merchants

If you would like to advertise your products or services, please contact us
Yesterday exactly 6 months of my application and status updated as rejected!!!
Best of luck to others waiting for your results



Posted in PR, Citizenship, Passes & Visas for Foreigners
Re: Moving to Singapore with US born kid and Indian Citizenship
Thank you @singaporeflyer @sundaymorningstaple and @lot286. Yes I know company internal switch is the best and easiest way, however I wonder if there are any recruiting agencis or relocation agencies who work specifically to onboard international candidates as I guess there must be many people .....



Posted in Relocating, Moving to Singapore
Does anyone know when the next ATC intake will be/when CAAS will start hiring again? Missed the previous intake.. Thank you :)



Posted in Airline Careers
Re: starting a business to import rice into singapore
Hello,

I am maddu, studying in singapore, recently, i initiated the idea of importing rice to singapore. i would like to understand your experieces and results when you started the business as i see you might now have a long experience as the post dated back to year 2013.

it would be really if .....



Posted in Business in Singapore
Re: Need help with fostering 2 Cats
Hi Nimalen,

How old are the cats?



Posted in Staying, Living in Singapore