Funeral and Bereavement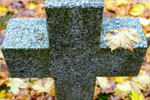 In this page you can find all about Funeral & Bereavement Services, Condolence Wreaths & Funeral Flowers.

Please contact us to add your services to this directory.
Funeral and Bereavement
Harmony Funeral Care

Singapore Funeral Services
Losing someone is never easy. At Harmony Funeral Care, we strive to be your number 1 bereavement buddy by handling everything from the start till the end. Made up of dedicated service personnel with a wealth of experience, it is our aim to give nothing but the best we can for the families we serve.
We specialise in providing a holistic bereavement care with a personal touch where packages are customised to suit individual families' preferences. Our services include but are not limited to:
Pre-Funeral Services:
Wills Writing and Trusts
Advanced Medical Directive
Lasting Power of Attorney
Insurance
Funeral Pre-planning
Primary Funeral Services:
Christian Funeral Services
Catholic Funeral Services
Buddhist Funeral Services
Sokka Funeral Services
Taoist Funeral Services
Free Thinker Funeral Services
Baby Funeral Services
Memorial Funeral Services
Secondary Funeral Services:
Tentage Erection
Casket Selection
Funeral Condolence Wreaths
Funeral Food Catering
Doctor Certification for Death in Singapore
Post Funeral Services:
Urn Selection
Sea Burial
Insurance Claims
Letter of Administration
Grant of Probate
24 Hour Hotline
Call us at +65 9489 2424 today for a non-obligatory consultation to find out more.
Visit our website www.singaporefuneralservices.sg for more details and email harmonytee93@singaporefuneralservices.sg so we can assist you better.
Our showroom is at 38 Sin Ming Drive #01-545, Singapore 575712. Please make an appointment with us before heading over.
Casket Fairprice – Funeral Services Singapore
Casket Fairprice is an established and trusted one-stop funeral service company in Singapore, with our own in-house funeral parlours, casket showroom, embalming facilities, hearses and a dedicated team of full-time staff. We are a member of the Association of Funeral Directors Singapore, which comprises of funeral service companies with reputable standing in the industry. We provide professional funeral service packages with reasonable and transparent pricing. You can find out more by visiting our funeral service packages page. Our range of services includes:
Buddhist Funeral Services
Christian Funeral Services
Freethinker Funeral Services
Roman Catholic Funeral Services
Soka Funeral Services
Taoist Funeral Services
24-Hour Funeral Helpline
For more information or immediate assistance, call us now on our 24-hour funeral service helpline at 64559909.
www.singaporefuneralservices.net
One Stop Singapore Funeral Services
Funeral Singapore offers a wide range of funeral services to cater to residents in Singapore. Their range of services includes:
Catholic Funeral Services
Christian Funeral Services
Buddhist Funeral Services
Taoist Funeral Services
Soka Funeral Services; and
Free Thinker Funeral Services
On their website, you will also find related services such as:
Funeral Catering
Condolences Wreath Supply
Established since 1995, they are experienced, professional and reliable. Better still, they have a transparent pricing policy with rates prominently displayed on their funeral packages page. You will never have to worry about "bait and switch" tactics or hidden charges when hiring them.
24-Hour Funeral Hotline
Contacting them is relatively easy. They have well trained and knowledgeable Funeral Consultants on standby everyday to answer any queries you may have, as well as offer advise if needed; you can reach them at +65 6750 4567, their 24-hour helpline.
Reverence Funeral Services – Singapore Funeral Home
Reverence Funeral Services, is a Singapore based, one-stop funeral home. Our team of undertakers and directors are trained to arrange the most affordable Funeral Services in Singapore. Funeral arrangements that we provide:
Funeral Services
Buddhist Funeral Services
Taoist Funeral Services
Christian Funeral Services
Catholic Funeral Services
Soka Funeral Services
Freethinker Funeral Services
Exhumation
Tomb Construction
Also, a supplier of post-funeral products, specifically for memorial and remembrance. We have our own manufacturing facilities to cater to our customers' requirements. Our product includes:
Funeral Supplies
Memorial Marble Plaque
Urns for Ashes
Ceramic Photo
Funeral Condolence Flower
Paper products for burning
Caskets
For more information on death matters and services, simply navigate to our website or you can also contact us directly.
Reverence Funeral Services
1 Bukit Batok Crescent
#09-48, Wcega Plaza,
Singapore 658064
Tel: +65 92983158
Email: info@reverence.sg
Website: https://reverence.sg
Solace
Solace is a Singapore Funeral Services Undertaker, specializing in helping bereaved Singaporean families of all race and religion arrange meaningful and dignified funerals for their deceased loved ones.
They offer competitively priced funeral packages that includes all the essentials you'll need to give your loved one a memorable final send off.
For your convenience, here is the complete list of services they provide:
Christian Funeral Services
Taoist Funeral Services
Soka Funeral Services
Non Religious Funeral Services
Repatriation Services
Exhumation Services
Funeral Flower Arrangements
Funeral Catering
Casket and Urns
Embalming and Bridal Makeup
They are open 24/7 and can easily be reached on their 24-hour funeral helpline: +65 6631 8411.
For Merchants

If you would like to advertise your products or services, please contact us
Re: Starting business in Singapore
Delaware has favourable tax treatement I understand as well as liability coverage. This is not a simple discussion.



Posted in Business in Singapore
Re: Opening a bank account in Singapore as a EU citizen

Thanks for the answers, very useful. Does anyone know how it is with local Singaporean banks? Would that also be possible? Transferwise I use already for money transfer but I rather would like to go with a "real" bank.


You .....



Posted in Relocating, Moving to Singapore
Re: Starting business in Singapore
Dear Nysing,

You can incorporate a Singapore company first (private limited company, branch or a subsidiary) and use a local resident director on a temporary basis until you move your DP to EP under the company. Later the directorship can be transferred to you after securing the EP. And you will .....



Posted in Business in Singapore
Re: Cancelling EP IPA and applying for a new one? Will I be blacklisted?
I have asked Company A to withdraw but they are basically ghosting me (HQ is based overseas). This is why i was frustrated throughout the entire process, it was very difficult for A to move quickly.

Yes I could start work with A but I decided to go with B instead based on reasons I mentioned .....



Posted in PR, Citizenship, Passes & Visas for Foreigners
Re: PR approval probability 2020