Service Apartments in Singapore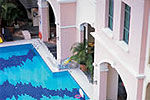 Singapore Expats comprehensive list of service apartments in Singapore. Find short term corporate housing or rental accommodation for short term monthly rental or extended stay.
If you are staying for less than 14 days, please go to our Hotel Booking page instead.
A serviced apartment is a fully furnished apartment available for both short-term as well as long-term stays, providing all the hotel-like amenities and with facilities such as gymnasium, swimming pool, car park, security or even tennis courts. Services like WiFi, maid service, laundry, room service are commonly included.
Please contact us to add to this list or have a more detailed listing for your apartment services. Advertisers in this page will be featured in the enquiry form.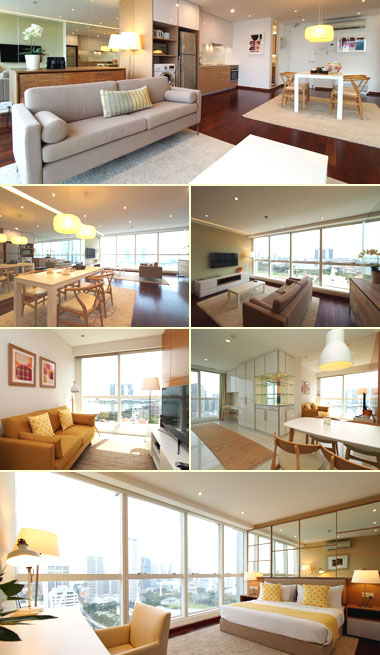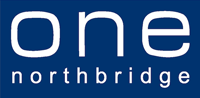 One North Bridge Apartments @ High Street Centre
One North Bridge Apartments offer chic urban living with panoramic views of the city; an amalgamation of convenience, location, prestige & vibrancy.
Located in the heart of Downtown Singapore, ONB is surrounded by the Singapore River, the Parliament House, the luscious greenery of Fort Canning and the spectacular views of the Seafront. We have 1, 1+1 & 2 Bedroom units ranging from 360 to over 1000 square feet, each unit with its own spectacular view.
The Apartments are at the doorstep of Boat Quay/Clarke Quay and is well connected to an extensive network of public transport services, including numerous subway (MRT) lines.
All units are designer furnished and fully fitted, with a range of standard services including:
Exclusive Fibre Wi-Fi connections with enhanced security
Secure Lift Access Card
Fully Air-conditioned with Individual Control
Extensively-equipped kitchen with Designer Crockery & Cutlery
Personal Safe
Washing Machine-cum-dryer
Iron & Ironing-Board
Minimum 3 months tenancy is required
Utility allowances are capped at $100 to $200 per month for 1 to 2 bedroom units.
For more information, visit www.onb.sg or give them a call at 65 6338 8330.
Our commitment to quality and service guarantees your satisfaction.
One North Bridge Apartments
Tel: (65) 6338 8330
Website: www.onb.sg
Enquiries: sales@goldhill.sg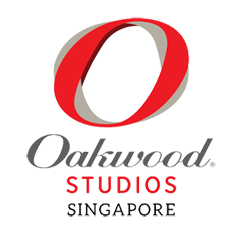 Located in Singapore's prime shopping hub, Oakwood Studios Singapore features 93 stylish serviced apartments with tech-enabled spaces curated for guests to work, live and connect in. Each of the Studio, One- and Two-Bedroom apartments comes with a fully-equipped kitchen, external balcony and entertainment options such as a television, Bluetooth speaker and in-room tablet and mobile handset. Guests can access the rooftop pool, gym, BBQ and enjoy continental breakfast at Socialize or join the property team for complimentary cocktails and canapés at the weekly Residents' event, Curated Conversations.
Centrally situated in the Orchard Road neighbourhood within walking distance to Orchard MRT station, the award-winning service apartment provides convenient access to a wide array of shopping, dining and entertainment options. Bask in style while taking in the city's vivid sights during your stay with us, and kiss goodbye to the expected in the heart of the city.
The serviced apartment is awarded TripAdvisor's Certificate of Excellence in 2019 and clinched Best Interior Award in Serviced Apartment Awards 2017.
Website: www.oakwoodasia.com/serviced-apartments/singapore/oakwood-singapore-orchard
18 MOUNT ELIZABETH SINGAPORE 228514 | T: 6950 7888 | E: GENERAL.STUDIOS-SINGAPORE@OAKWOOD.COM



Convenient, Comfortable, and Affordable
Be spoilt for choice when it comes to selecting your ideal apartment. ST Residences are fully furnished, conveniently located at prime locations, and comes with a plethora of facilities for your indulgence. Bid farewell to boring cookie cutter apartments and settle into one of our homes away from home.
Tanjong Pagar
Buona Vista
One North
Pasir Panjang
Novena
Orchard
Robertson Quay
East Coast
Clementi
Jurong

Stylish quarters in various sizes, studio, 1 bedroom, 2 bedroom, and 3 bedroom types available (city fringe from S$3000 and CBD Area from S$4000)
Our monthly rental includes:
Weekly Housekeeping
High Speed Broadband Internet
Utility Allowance
Complimentary TV Channels
24-hour Security
Fully Equipped Kitchenette
Fully Furnished Apartment
Steam Iron and Ironing Board
Full Access to Facilities (swimming pool, gym, etc)
For more information, visit www.stresidences.com
For enquiries, please email enquiry@stresidences.com or call +65 90589512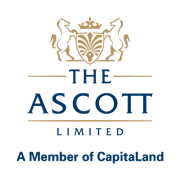 Meet Your New Standard of Living

From the spacious exclusivity of Ascott, to the vibrancy of independent city living at Citadines, or pampering touches for the family at Somerset, and a new coliving concept fostering communal living and social interaction at lyf , there is a serviced residence designed to make you feel at home.
Fully furnished apartments ● Unlimited utilities ● Complimentary WiFi

For enquiries, please call 1800 272 7272 (local toll free) or (65) 6736 9800 or
email enquiry.singapore@theascott.com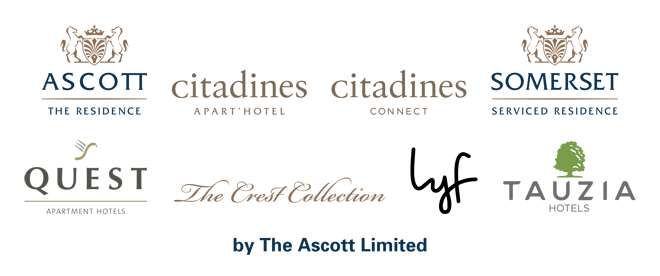 Comfortable, Convenient, and Cost-effective Serviced Studio Apartments in CBD
Situated at the heart of Singapore, Triple 2 Studio on Cantonment Road is unrivalled in comfort, quality and location. Housed in a conserved corner pre-war building, Triple 2 Studio offers you a contemporary home within a heritage development built in the Art Deco style.
Located 20 minutes drive from Jewel and Changi Airport, and with Outram Park & Tanjong Pagar MRT just 5 minutes' walk away, the Central Business District and Financial Centre a few blocks away, our shopping, cultural and entertainment belt at your doorstep, and a national medical hub in the vicinity, there is no better place to stay in Singapore when it comes to week-long vacations, expat relocation accommodation, corporate and training trips, inbound medical visits and more.

You can choose from our brand new Loft Studio or the well-reviewed Deluxe Studio, Studio Suite and Grand Studio Suite, all ensuite and comes fully furnished with high-speed internet with unrivalled service. The boutique property comes with a gorgeous rooftop deck with a view, multi-purpose room, gym equipment and a garden backyard, and with our private studio options and an abundance of common spaces, you get the best of a modern co-living experience and serviced accommodation professionalism.
We are one of the few properties that entails concierge and daily housekeeping, a sense of home and nearby access to lifestyle hubs including 24 hours convenience stores and affordable local food options. Providing round the clock surveillance systems and implementing automated-secured private access only to the building, your peace of mind is ensured.
Triple 2 Studio will be your ideal abode in the City, suitable for leisure or corporate trip, or relocation to Singapore.
To book, please check weekly and monthly rates at www.tripletwostudio.com and check availability with sales@tripletwostudio.com and +65 62221772.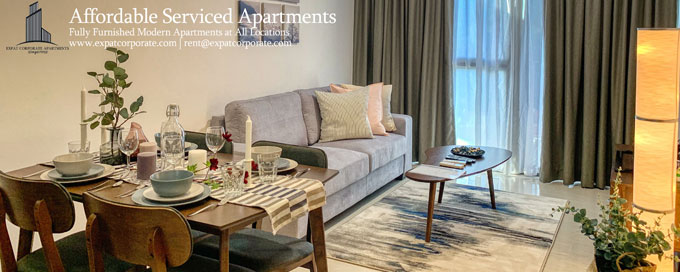 Expat Corporate Apartments the Leading provider of Budget service apartment for your flexible term stay in Singapore. Clean, modern, and affordable apartments located near to amenities.
Our apartments are packaged with:
Unlimited Free fibre optic WIFI
Fully Furnished & Equipped homes
Professional Cleaning & Maintenance
Dedicated Customer Support & Security
Facilities such as Gym, BBQ, Swimming Pool, Tennis court
Car Park*
Strategic Locations in:
Town/CBD
Queenstown/Redhill
One North/Buona Vista
Clementi
Jurong/IBP/Tuas
We are the top choice for Expats and Corporates. We assure Best Rate with Quality Service. Our friendly and dedicated team is here to care.
Contact us at rent@expatcorporate.com or call +65 87979745
Website: expatcorporate.com


Far East Hospitality manages a diverse portfolio of properties strategically located island-wide, offering short and long-term accommodation of business and leisure guests. All 9 serviced residences in Singapore are designed with the discerning traveler in mind. Whether traveling alone, on an extended stay with a partner or enjoying a vacation with family, guests experience comfort with housekeeping service and round-the-clock security. Its serviced residences portfolio comprises three distinctive brands: Oasia, Village and Far East Collection.

The Oasia brand represents a restorative respite in the city that inspires and empowers guest to journey well when travelling through three wellness pillars – Refresh, Refuel and Recharge. The Village brand reflects the uniqueness of the urban neighbourhood where the property is located. The brand delivers memorable experiences that enable guests to live like a local through three brand pillars – eat like a local, play like a local and explore like a local. Far East Collection offers convenience and impeccable service, in a wide range of options, for travelers who want to stay at the heart of the city.

Far East Hospitality's portfolio of serviced residences include:
Oasia Residence, Singapore
Village Residence Clarke Quay
Village Residence Hougang
Village Residence Robertson Quay
Village Residence West Coast
Far East Plaza Residences
Orchard Parksuites
Orchard Scotts Residences
Regency House
For more information and enquiries on the properties, please visit our website at www.stayfareast.com/en/serviced-residences or contact our Serviced Residences team at 6428 8600 or sales.sr@fareast.com.sg

Make Your Stay Feel Like Home
Located within the charming and laidback Changi district, Village Hotel Changi is a breath of fresh air from the usual city hotels. Guests can not only look forward to waking up to lush foliage and crisp sea breeze, but also venture to nearby F&B establishments to indulge in local cuisines.

For those who prefer to stay in Singapore's city fringe, Village Hotel Katong is just minutes from the Central Business District. Situated in the historic Katong and Joo Chiat districts, the hotel transports guests back in time with its authentic Peranakan décor and furniture. In the immediate vicinity, guests can discover the Peranakan culture by strolling down rows of shophouses and indulging in authentic Peranakan cuisine.

Regardless of the hotels' locales, guests can enjoy the comforts of home in our suites at both Village Hotel Changi and Village Hotel Katong. Each room offers more living space and is fitted with a fully-equipped kitchenette. With modern conveniences within reach, we take pride in offering you a gratifying stay.
Visit www.VillageHotels.asia today.
For bookings and inquiries, please contact Julia at +65 6551 2182 or email to juliayeo@fareast.com.sg.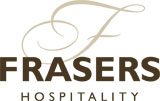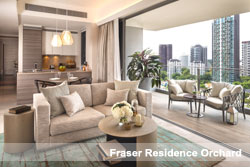 Frasers Hospitality, a member of Frasers Property Group, is a global hospitality operator with Gold-Standard serviced apartments, hotel residences and boutique lifestyle hotels across Australia, Southeast Asia, North Asia, Middle East, Africa, Europe and the UK.
Since our inception in 1998, we have grown from an initial 412 residences in Singapore to more than 23,600 keys worldwide. We aim to anticipate and exceed customers' evolving expectations through continuous innovation and intuitive service to deliver memorable experiences. With numerous award adding to its achievements, Frasers Hospitality continues to make its mark on the international hospitality scene with its strong vision for growth and exceptional service offerings.

Check out the properties in Singapore here:
Fraser Suites Singapore
491A River Valley Road, Singapore 248372
Tel: +65 67 375 800 Fax: +65 67 375 560
Fraser Place Robertson Walk, Singapore
11 Unity Street, Singapore 237995
Tel: +65 67 364 800 Fax: +65 67 364 836
Fraser Residence Singapore
2 Mount Elizabeth Link, Singapore 227973
Fraser Residence Orchard, Singapore
31 Paterson Road, Singapore 238522
Tel: +65 67 310 888 Fax: +65 67 310 889
For reservations call 1800 FRASERS (372 7377) or +65 62 700 800 or email reservations.singapore@frasershospitality.com
Website: www.frasershospitality.com/en/our-properties/singapore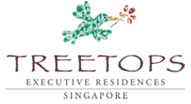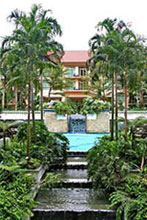 An epitome of eco-luxury living awaits at Treetops with 220 well-appointed apartments (ranging from one-bedroom to penthouse units) that are equipped with a wide range of amenities and services to take care of daily, recreational and business needs.
A luxurious sanctuary nested amidst enchanting lush greenery and cascading waterfalls at Orange Grove Road, minutes' walk away from Singapore's retail and entertainment hub Orchard Road, Treetops is the ideal retreat for any city dweller who wishes to escape the hustle and bustle of city life without compromising on conveniences. Complement with seamless hospitality and the inculcation of a healthy living experience, Treetops offers a conducive and environmental-friendly home away from home for the most discerning traveller.
For a holistic eco-living experience, Treetops Executive Residences also aim to go back to basics and seek the purest state of essential needs in life, which is to improve the quality of living for all our guests and staff. Our philosophy, Discover Green, harmonises our ethos of warmth, hospitality and healthy living, bringing you a residential concept that will nurture your body, mind and soul for total well-being. Celebrate the adventures of your new journey with comfort and ease. Let us make Treetops your home.
Treetops Executive Residences
No. 7 Orange Grove Road
Singapore 258355
Tel: (+65) 6887 0088
Fax: (+65) 6887 0066
Visit www.treetops.com.sg to find out more.
For reservation enquiries, please click here or email us at sales@treetops.com.sg

Inspire Living Ideals
Wilby Residences offers top tier comfort and convenience for business and leisure stays. A selection of furnished studio and 1-3 bedroom apartments with great city views at attractive rates, each unit is fitted with a Plasmacluster Ionizer Generator that has been proven to be effective in eliminating airborne viruses and allergens.

At Wilby Residences, we believe in creating more than just spaces for living.
Wilby Bukit Timah
25 Wilby Road Singapore 276300
Email: bukittimah@tchospitality.asia
Tel: (65) 6305 0505
Wilby Central
15 Queen Street Singapore 188537
Email: central@tchospitality.asia
Tel: (65) 6868 1888
Website: wilbyresidences.com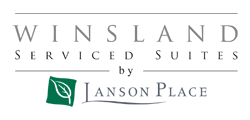 Winsland Serviced Suites offers a relaxing, tranquil environment for travellers seeking short or long-term accommodation in the heart of Singapore. Inside, you'll find newly renovated, spacious suites with a modern look inspired by nature. Outside, an abundance of exciting shopping, dining, and entertainment options wait just a block away on Orchard Road, while the nearby Somerset MRT Station offers easy access to the rest of the city. At Winsland Serviced Suites, you can enjoy peace, tranquillity, and the comforts of home – an ideal living solution for Singapore, one of Asia's most liveable cities.

Email enquiry: enquiry.wssg@lansonplace.com
Winsland Serviced Suites by Lanson Place
167 Penang Road, Singapore 238462
Tel: (+65) 6834 0880
Fax: (+65) 6834 0770
For more information, please visit our website.
Other Service Apartments in Singapore
Darby Park Executive Suites
Comprises one to three bedroom apartments and three Premier Suites. It is five minutes away from Orchard Road and comes with a range of recreational facilities.


Facilities: Carpark with direct lift access to all suites, launderette, gym, swimming pool, sauna, steam bath, tennis court, putting green and driving bay.
Far East Plaza Residences
Ideally located in the heart of Orchard Road, Far East Plaza Residences provides 139 contemporary, spacious two and three-bedroom suites and lavish penthouses offering expansive views of the city. With the convenience of the popular Far East Plaza at your doorstep, discover a quirky assortment of youth-oriented retail outlets and pushcarts as well as a selection of local and international eateries.


Facilities: Cable TV, free Wi-Fi, housekeeping services, swimming and wading pools, gymnasium, tennis court, squash court, billiard table, self-service laundry room, shuttle service.

Lanson Place Winsland Serviced Residences
Centrally located with easy access to business, shopping, restaurants and transport. Conveniently located near Singapore's famous Orchard Road, it is close to the commercial district and the world-renowned shopping belt. Reputed for their personalized service, privacy and excellent product quality providing more than a serviced residence.


Facilities: Business centre, 24-hour Reception/Concierge services, rooftop swimming pool, fitness centre, daily housekeeping, babysitting, laundry and dry cleaning service, limousine service, dining-in delivery service and grocery delivery service.

Orange Court Service Residences
Very close to Orchard Road, easy access to Singapore's shopping and entertainment district. Spacious one or two bedroom suites, with an area of 780 sq ft and 1200 sq ft available.


Facilities: Gymnasium, sauna, swimming pool, resident's lounge and carpark with direct lift access to apartments.

Orchard Parksuites
Set in the heart of Orchard Road with 2.5 hectares of beautifully-landscaped gardens, wide open spaces, pavillion and pools, Orchard Scotts Residences offers breathtaking views of the Orchard Road skyline.
Take your pick from 204 exquisitely appointed apartments – from cosy one bedroom suites to stunning penthouses, with furnishings hand-picked by KKS International, a world-renowned interior designer firm.


Facilities: Cable TV, free Wi-Fi, housekeeping services, swimming and wading pools, steam and sauna rooms, gymnasium, tennis court, Jacuzzi, BBQ pits, children's playground.

Shangri-La Apartments

Facilities: 24-hour Room Service, airport Transfer, baby-sitting/Child Care, business Center, car Rental Services, conference Facilities, in-room Internet Facilities, laundry & Valet Services, taxi & Limousine Services, travel Agency/tour Desk, swimming pool/ Jacuzzi, tennis court, BBQ pit, launderette, business centre and meeting room.


Other Services: Residents enjoy signing privileges at the Shangri-La Hotel and free membership at the hotel's Fitness Centre. Services include complimentary shuttle bus service to the Central Business District or Orchard Road, laundry pick up and delivery, daily maid service and the grocery delivery service offered can help take care of one's basic food needs.
Village Residence Clarke Quay
The 127-apartment residence is delicately poised in the middle of the three most exciting districts of Singapore – Boat Quay, Clarke Quay and Robertson Quay. Accentuate your experience with the Peranakan elements prevalent throughout the residence. Scenic room views include those of the residence's manicured tropical rooftop garden, colonial-styled Subordinate Court, and even some authentic Peranakan terrace shophouses.


Facilities: Cable TV, free Wi-Fi, housekeeping services, swimming pool, gym, sauna, children's playground, shuttle services.

For Singapore Service Apartments and Operators

If you would like to advertise your service apartments, please click HERE