Service Apartments in Singapore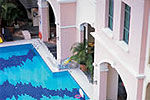 Singapore Expats comprehensive list of service apartments in Singapore. Find short term corporate housing or rental accommodation for short term monthly rental or extended stay.
If you are staying for less than 14 days, please go to our Hotel Booking page instead.
A serviced apartment is a fully furnished apartment available for both short-term as well as long-term stays, providing all the hotel-like amenities and with facilities such as gymnasium, swimming pool, car park, security or even tennis courts. Services like WiFi, maid service, laundry, room service are commonly included.
Serviced Apartments featured:
Cooliv Waterfront
Far East Hospitality Serviced Residences
Frasers Hospitality
Great World Serviced Apartments
Heritage Collection
The Ascott Limited
The HANNAH
Treetops Executive Residences
Winsland Serviced Suites by Lanson Place
Please contact us to add to this list or have a more detailed listing for your apartment services. Advertisers in this page will be featured in the enquiry form.
Advantages of Serviced Apartments
Usually selected by long-stay guests, serviced apartments offer many benefits provided by a typical hotel. Unlike hotels, however, serviced apartments can provide travellers and expatriates with a true home-away-from-home experience—one that is much valued, judging by the popularity of international homestay company AirBnb. In a serviced apartment, the apartment comes fully furnished and guests get to enjoy hotel-like amenities such as housekeeping and concierge services and more, in a spacious housing unit with separate areas to eat, sleep and relax.
Here are some of the top advantages of staying in a serviced apartment:
More space
For guests looking to stay more than a week, or for those who plan to spend plenty of time in the room, a large apartment can make all the difference between feeling relaxed and cosy, and feeling claustrophobic and stir-crazy. While a standard hotel room usually only has one room with a bed, desk, and sitting area, and a bathroom, a serviced apartment typically comes with laundry facilities, a kitchen, and a dining area, which gives guests the freedom to live as though they were in their own home.
Greater flexibility
With a serviced apartment, guests are not bound by the hours that a hotel guest might be subject to. For example, a hotel guest would either have to dine out or order room service. The latter could be expensive, but the former would mean that the guest would have to eat during regular restaurant opening hours. For people staying in serviced apartments, however, their apartment's facilities will allow them to cook whenever they wish. They can eat, work, or invite others into their living space whenever they like, and this flexibility can be particularly helpful for those looking to stay for an extended period.
Increased privacy
For those who are leery of running into people they know, or who are uncomfortable with the scrutiny of hotel staff, a serviced apartment can provide more privacy. Some serviced apartments are managed on-site with a 24/7 reception counter and a property manager, but others don't have staff stationed on-site. Guests collect their keys from a safe deposit box rather than from reception staff, and housekeeping staff come by only at scheduled times.
Lower cost
Guests at a serviced apartment typically enjoy better rates as they tend to book longer stays. On top of that, it usually costs less to rent a serviced apartment because there are fewer services and amenities offered, as compared to a hotel. There are no hidden costs such as mini-bars or room service, and fewer staff to tip. Unfortunately, in comparison to renting a regular apartment, a serviced apartment will be significantly more expensive because of the amenities it offers. However, if a guest makes the most of facilities such as the gym or the pool, or values time savings in terms of the chores that will be performed by the housekeeping staff, the additional cost may be considered to be well worth it.
Greater benefits for family
For expats who have relocated to Singapore with their family for work, a serviced apartment can provide them with a conducive space to work, while being roomy enough for the rest of their family members to spend time independently. Families with very young children may also benefit from choosing the larger serviced apartment, as the parents will generally need to pack more things, such as bottle sterilising equipment, baby's toys, and so on. Hotel rooms, which are typically much smaller, can cause these parents more stress as they may not have the room to unpack or store their belongings correctly. In comparison to a regular apartment, a serviced apartment can offer busy parents a short break in their hectic day-to-day life by taking the burden of doing tedious chores away. For people who begrudge the loss of their time more than the damage to their wallet, serviced apartments could be an excellent choice.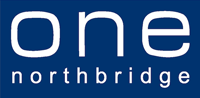 One North Bridge Apartments @ High Street Centre
One North Bridge Apartments offer chic urban living with panoramic views of the city; an amalgamation of convenience, location, prestige & vibrancy.

Located in the heart of Downtown Singapore, ONB is surrounded by the Singapore River, the Parliament House, the luscious greenery of Fort Canning and the spectacular views of the Seafront. We have 1, 1+1 & 2 Bedroom units ranging from 360 to over 1000 square feet, each unit with its own spectacular view.
The Apartments are at the doorstep of Boat Quay/Clarke Quay and is well connected to an extensive network of public transport services, including numerous subway (MRT) lines.
Residential levels are secure, and only accessible via Lift Access Card.
Individual Air-conditioning system allows for better control of zones you wish to cool.
All Apartments at One North Bridge are non-smoking.
Standard Amenities
Fully furnished apartment
Extensively equipped kitchen (Cutlery, crockery and various kitchen appliances)
Smart TV
Combo Washing Machine (Washer and Dryer)
Ironing board + iron
Hair dryer
Personal Safe
Complimentary
High Speed Internet with individual in-apartment router
Cable TV subscription
Publications
Assistance with parcel delivery services

For more information, visit www.onenorthbridge.com or give them a call at 65 6338 8330.
Our commitment to quality and service guarantees your satisfaction.
One North Bridge Apartments
Tel: (65) 6338 8330
Website: www.onenorthbridge.com
Enquiries: sales@goldhill.sg

Cooliv Waterfront provides fully serviced apartments and rooms, combined with coliving and coworking spaces. Embark on a journey like never before, meet people from all walks of life, and discover your new home away from home.
Sea / City view rooms for rent
Studio to 2 bedroom family units
Fully furnished Ensuites with minibar

Rental Includes:
WIFI
Utilities
Bi-weekly housekeeping
Aircon services
Repair maintenance
Located at 5 Pasir Panjang Road, Cooliv Waterfront is 10 mins (850m) from Labrador Park MRT (CC27). Co-Living with communal shared kitchen, shared sea view dining, shared living entertainment (shared by 6 to 8 pax, 4 units max). 'Service apt' style with bi-weekly housekeeping, quarterly aircon services, on site repair maintenance team.
Facilities:
Pool
Gym
Games room
Laundromat (coin operated)
Herb garden
Car park
Contact Jasmine Choo (CEA: R003522C) at +65 98172505 or email jasminechoowork@gmail.com for more information.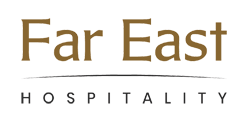 Our 8 serviced residences is the perfect home away from home for short and extended stays.
- Strategic locations island wide, options in the heart of the city and the city fringe areas
- Spacious and fully furnished apartments, coupled with heart warming service
- Pet friendly in most residences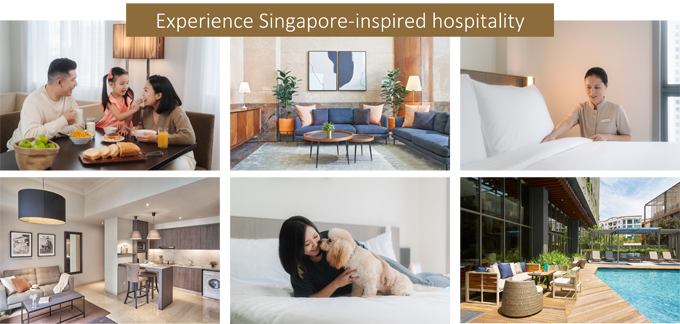 Moving to Singapore or here for a short stint? Adina will take you on the best city experience through our curated bicycle route and discounts at local partners. Find just what you need to invigorate yourself in a journey of wellness at Oasia. Embark on urban loca l adventures at Village. Choose from a unique selections located in the city centre at the Far East Collection.
Explore our serviced residences in Singapore
Central
Adina Serviced Apartments Singapore Orchard
Far East Plaza Residences
Orchard Parksuites
Orchard Scotts Residences
Village Residence Robertson Quay
North-east
Village Residence Hougang

West
Oasia Residence, Singapore
Village Residence West Coast
For more information and enquiries on the properties, please visit our website at www.fareasthospitality.com/en/Serviced-Residences or contact our Serviced Residences team at 6428 8600 or sales.sr@fareast.com.sg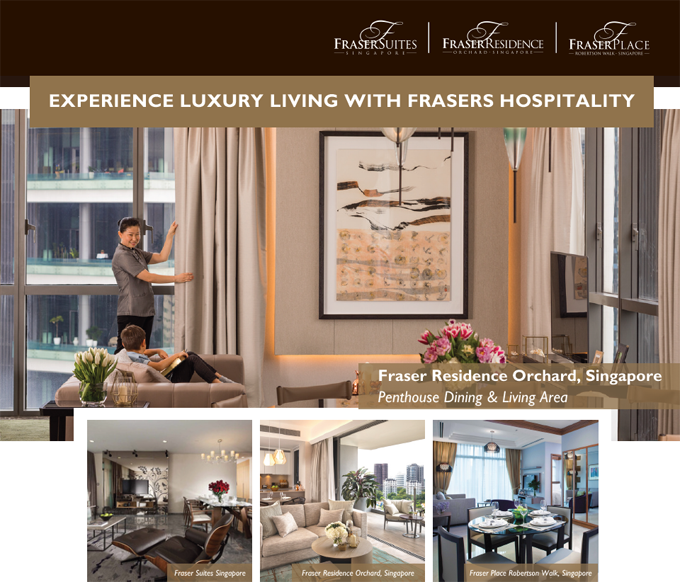 A member of Frasers Property Group
More than a hotel, our Gold Standard serviced residences feel just like home. Only better.
River Valley
FRASER SUITES SINGAPORE
Orchard Road
FRASER RESIDENCE ORCHARD, SINGAPORE
Robertson Walk
FRASER PLACE ROBERTSON WALK, SINGAPORE
Imagine fully-furnished spacious
apartments. From well-designed
kitchenettes and washer/dryers, to
balconies and modern entertainment
systems in every apartment. Imagine
no further and discover a new level of
living with us.

For reservation and enquiries: contact +65 62 700 800 or email reservations.singapore@frasershospitality.com

A mere 3-minute walk from Great World MRT Station, Great World Serviced Apartments is located in the River Valley area or District 9, the Core Central Region of Singapore. Conveniently accessible to key business zones and major shopping districts in Singapore, the location is ideal for expatriates, and business and leisure travellers seeking extended or short-term accommodation.

We offer a wide selection of apartments and an extensive range of recreational facilities within the property to cater to couples and families, and pets are welcome. The connecting Great World mall is just steps away, making grocery shopping, dining and attaining lifestyle essentials effortless, with exclusive perks at the mall regularly availed to residents and guests. We strive to deliver a fulfilling experience during your stay with us.

Choose from a variety of spacious One to Four Bedroom apartments or settle down in one of our penthouses, where the city skyline beckons. Suitable for flexible stays from a week to a year, each well-appointed apartment is furnished and equipped with essential amenities and a fully functional kitchen, providing ease of integration with the comforts of home. Complimentary Wi-Fi is also available in the apartment and around the vicinity. To support an active lifestyle, we provide a comprehensive range of facilities which feature a near Olympic-size Outdoor Pool, Jacuzzi, Steam Room as well as a fully equipped state of the art Gym, Tennis and Basketball Court.
Feel Closer to Home at Great World Serviced Apartments.
Great World Serviced Apartments
2 Kim Seng Road
Singapore 239404
Tel: +65 6722 7000
Stay.greatworld.com.sg
For enquiries, click here or email us at apartments@greatworld.com.sg.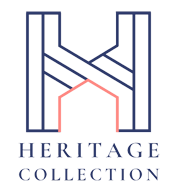 Experience Heritage Living In a Shophouse Boutique Hotel and Service Apartment with Heritage Collection. Located within Downtown Singapore's cultural districts, we are the largest provider of short term and long term accommodation in these neighbourhoods. Our boutique hotels and serviced apartments are fully furnished and move-in ready, stocked with the essentials needed for your stay. You're always steps away from the best local food haunts and cultural attractions!
For our international friends and expats who are new to Singapore, our serviced apartments are available for rent with flexible lease terms and enjoy greater savings when you stay at least 3 months with Heritage Collection.

Choose between the following convenient and accessible locations:
Bugis:
Heritage Collection on Arab
Heritage Collection on Seah
Heritage Apartment City Hall *
Chinatown:
Heritage Collection on Chinatown
Heritage Collection on Pagoda
Heritage Apartments Kreta Ayer *
Heritage Apartments Club Street *
The Quays:
Heritage Collection on Quayside Wing
Heritage Collection on Boat Quay (South Bridge Road)
Heritage Collection on Clarke Quay
Heritage Apartments Robertson Quay *
Business District:
Heritage Apartments Cecil Street *

Tel:
(+65) 6223 7155
(+65) 9772 3378
Visit: hericoll.com to find out more!
For reservation enquiries, please get in touch with us at sgenquiry@hericoll.com.
*These locations have flexible lease terms with only minimum stay of 3 months required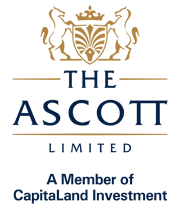 Meet Your New Standard of Living

From the spacious exclusivity of Ascott; to the vibrancy of independent city living at Citadines; coliving concept fostering communal living at lyf; elevating everyday experiences at Oakwood; pampering touches for the family at Somerset; and celebration of life at The Unlimited Collection, the wide selection of serviced residences is designed to give you a home away from home.
Fully Furnished Apartments ● Resident Benefits and Events ● Complimentary Wi-Fi

Ascott Orchard Singapore
11 Cairnhill Road, Singapore 229724
Ascott Raffles Place Singapore
2 Finlayson Green, Singapore 049247
Citadines Connect City Centre Singapore
182 Clemenceau Ave, Singapore 239923
Citadines Connect Rochester Singapore
1 Rochester Park, Singapore 139212
Citadines Balestier Singapore
207 Balestier Road, Singapore 329683
Citadines Fusionopolis Singapore
3 Fusionopolis Way, Symbiosis Tower, Singapore 138633
Citadines Mount Sophia Singapore
8 Wilkie Road, Wilkie Edge, Singapore 228095
Citadines Raffles Place Singapore
88 Market Street, Singapore 048948
Citadines Rochor Singapore
2 Serangoon Road, Singapore 218227
lyf Farrer Park Singapore
2 Perumal Road, Singapore 218773
lyf Funan Singapore
67 Hill Street, Funan Mall, Singapore 179370
lyf one-north Singapore
80 Nepal Park, Singapore 139409
Oakwood Studios Singapore
18 Mount Elizabeth, Singapore 228514
Somerset Bencoolen Singapore
51 Bencoolen Street, Singapore 189630
Ann Siang House, The Unlimited Collection
28 Ann Siang Road, Singapore 069708
KēSa House, The Unlimited Collection
85 Keong Saik Road, Singapore 089158
Wanderlust, The Unlimited Collection
2 Dickson Road, Singapore 209484
D'Hotel Singapore
231 Outram Road, Singapore 169040
Riverside Hotel Robertson Quay
1 Unity Street, Singapore 237983
To learn more, visit www.discoverasr.com
For enquiries, please call 1800 272 7272 (local toll free) or (65) 6736 9800 or
email enquiry.singapore@the-ascott.com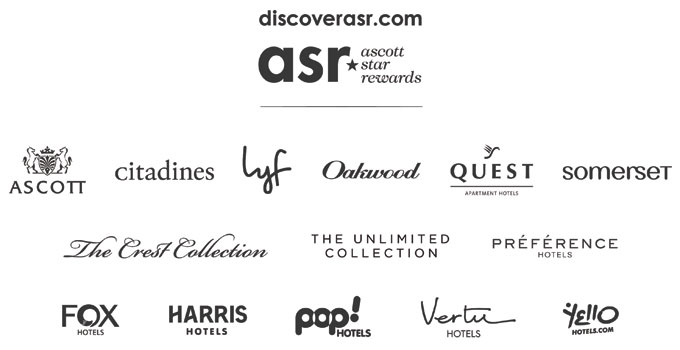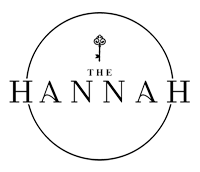 The HANNAH is designed to meet the needs of modern living. We provide flexible rental and unparalleled service of beautifully curated homes, fully-furnished ensuite rooms with co-living and co-working spaces at a prime location with convenient amenities at your doorstep. The HANNAH is more than just a place to stay - it is a lifestyle and an experience.

Room Amenities:
Ensuite with private bathroom
Independent air-conditioning
Queen-sized bed
400 thread count 100% Egyptian cotton sheets
Smart TV
Digital door lock
Security safebox
Towels & Toiletries
Bathrobe & slippers
Hair Dryer
Umbrella
Complimentary/Rent-inclusive:
Welcome Gift Bag
Daily breakfast
Weekly Housekeeping
High-speed wifi
Utilities
Classpass
Nespresso coffee machine w/capsules & tea
Filtered Water Dispenser
Access to Co-working Space, Gazebo, Edible Garden
Onsite Washer & Dryer
Ironing board & Garment Steamer
Invitation to all community events
For more information, visit our website www.thehannah.sg.
You may also contact us on whatsapp at +65 82829887 or email us at hello@thehannah.sg.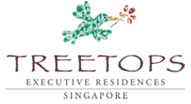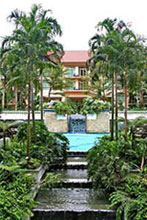 An epitome of eco-luxury living awaits at Treetops with 220 well-appointed apartments (ranging from one-bedroom to penthouse units) that are equipped with a wide range of amenities and services to take care of daily, recreational and business needs.
A luxurious sanctuary nested amidst enchanting lush greenery and cascading waterfalls at Orange Grove Road, minutes' walk away from Singapore's retail and entertainment hub Orchard Road, Treetops is the ideal retreat for any city dweller who wishes to escape the hustle and bustle of city life without compromising on conveniences. Complement with seamless hospitality and the inculcation of a healthy living experience, Treetops offers a conducive and environmental-friendly home away from home for the most discerning traveller.
For a holistic eco-living experience, Treetops Executive Residences also aim to go back to basics and seek the purest state of essential needs in life, which is to improve the quality of living for all our guests and staff. Our philosophy, Discover Green, harmonises our ethos of warmth, hospitality and healthy living, bringing you a residential concept that will nurture your body, mind and soul for total well-being. Celebrate the adventures of your new journey with comfort and ease. Let us make Treetops your home.
Treetops Executive Residences
No. 7 Orange Grove Road
Singapore 258355
Tel: (+65) 6887 0088
Fax: (+65) 6887 0066
Visit www.treetops.com.sg to find out more.
For reservation enquiries, please click here or email us at sales@treetops.com.sg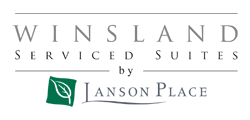 Winsland Serviced Suites offers a relaxing, tranquil environment for travellers seeking short or long-term accommodation in the heart of Singapore. Inside, you'll find newly renovated, spacious suites with a modern look inspired by nature. Outside, an abundance of exciting shopping, dining, and entertainment options wait just a block away on Orchard Road, while the nearby Somerset MRT Station offers easy access to the rest of the city. At Winsland Serviced Suites, you can enjoy peace, tranquillity, and the comforts of home – an ideal living solution for Singapore, one of Asia's most liveable cities.

Email enquiry: enquiry.wssg@lansonplace.com
Winsland Serviced Suites by Lanson Place
167 Penang Road, Singapore 238462
Tel: (+65) 6834 0880
Fax: (+65) 6834 0770
For more information, please visit our website.
Other Service Apartments in Singapore
Darby Park Executive Suites
Comprises one to three bedroom apartments and three Premier Suites. It is five minutes away from Orchard Road and comes with a range of recreational facilities.


Facilities: Carpark with direct lift access to all suites, launderette, gym, swimming pool, sauna, steam bath, tennis court, putting green and driving bay.
Far East Plaza Residences
Ideally located in the heart of Orchard Road, Far East Plaza Residences provides 139 contemporary, spacious two and three-bedroom suites and lavish penthouses offering expansive views of the city. With the convenience of the popular Far East Plaza at your doorstep, discover a quirky assortment of youth-oriented retail outlets and pushcarts as well as a selection of local and international eateries.


Facilities: Cable TV, free Wi-Fi, housekeeping services, swimming and wading pools, gymnasium, tennis court, squash court, billiard table, self-service laundry room, shuttle service.

Lanson Place Winsland Serviced Residences
Centrally located with easy access to business, shopping, restaurants and transport. Conveniently located near Singapore's famous Orchard Road, it is close to the commercial district and the world-renowned shopping belt. Reputed for their personalized service, privacy and excellent product quality providing more than a serviced residence.


Facilities: Business centre, 24-hour Reception/Concierge services, rooftop swimming pool, fitness centre, daily housekeeping, babysitting, laundry and dry cleaning service, limousine service, dining-in delivery service and grocery delivery service.

Orange Court Service Residences
Very close to Orchard Road, easy access to Singapore's shopping and entertainment district. Spacious one or two bedroom suites, with an area of 780 sq ft and 1200 sq ft available.


Facilities: Gymnasium, sauna, swimming pool, resident's lounge and carpark with direct lift access to apartments.

Orchard Parksuites
Set in the heart of Orchard Road with 2.5 hectares of beautifully-landscaped gardens, wide open spaces, pavillion and pools, Orchard Scotts Residences offers breathtaking views of the Orchard Road skyline.
Take your pick from 204 exquisitely appointed apartments – from cosy one bedroom suites to stunning penthouses, with furnishings hand-picked by KKS International, a world-renowned interior designer firm.


Facilities: Cable TV, free Wi-Fi, housekeeping services, swimming and wading pools, steam and sauna rooms, gymnasium, tennis court, Jacuzzi, BBQ pits, children's playground.

Shangri-La Apartments

Facilities: 24-hour Room Service, airport Transfer, baby-sitting/Child Care, business Center, car Rental Services, conference Facilities, in-room Internet Facilities, laundry & Valet Services, taxi & Limousine Services, travel Agency/tour Desk, swimming pool/ Jacuzzi, tennis court, BBQ pit, launderette, business centre and meeting room.


Other Services: Residents enjoy signing privileges at the Shangri-La Hotel and free membership at the hotel's Fitness Centre. Services include complimentary shuttle bus service to the Central Business District or Orchard Road, laundry pick up and delivery, daily maid service and the grocery delivery service offered can help take care of one's basic food needs.
For Singapore Service Apartments and Operators

If you would like to advertise your service apartments, please click HERE