Singapore Apartments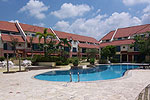 Looking to rent an apartment in Singapore? Search in our Singapore Property Classifieds for all apartments for Rent or Sale including condominium, penthouse, walk-up apartment, maisonette, townhouse OR highlight the apartment that you are interested in and fill up the form below. We can then recommend an agent to attend to your enquiries.
Kindly furnish information in full, for example: 'Looking for Orchard condo 2 rooms, budget $4k, needs pool'.
If you are a house owner and are renting or selling your property, you can advertise your property HERE.

The difference in places like the US is that the public transport system is not nearly as advanced as it is in Singapore so a lot of times if you don't have a car .....



Posted in Certificate of Entitlement (COE)
Hi to all!I'm the main tenant of our unit. I informed one of the tenant :-| that she will not be renewed or she will be end of contract.But she response to me that she stay longer to the unit and I don't have the right to end her contract. I already informed the owner/landlord for this matter .....



Posted in Property Talk, Housing & Rental
Undecided for Relocating to Singapore
Hi all,

I have been offered a chance to relocate to Singapore from Hong Kong in my company. While the opportunity may seem tempting but if my family is going to stay in SG for several years to develop my career there, I am thinking whether it is viable to really settle in SG and call it a home.

I .....



Posted in Relocating, Moving to Singapore