Singapore Apartments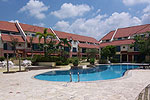 Looking to rent an apartment in Singapore? Search in our Singapore Property Classifieds for all apartments for Rent or Sale including condominium, penthouse, walk-up apartment, maisonette, townhouse OR highlight the apartment that you are interested in and fill up the form below. We can then recommend an agent to attend to your enquiries.
Kindly furnish information in full, for example: 'Looking for Orchard condo 2 rooms, budget $4k, needs pool'.
If you are a house owner and are renting or selling your property, you can advertise your property HERE.
Need help to assess PR application profile
Hi All ,

would like to ask if anyone could assess my wife PR application the chances to be approve.
and also would like to know when can we Re-apply for PR

Wife
- been in singapore for 5 years working as S pass holder
- Salary 2.8k Sgd
- married for 1 year plus
- failed PR application back .....



Posted in Relocating, Moving to Singapore
Either of the two you , having a car is a form of an investment and either it is new car or used car you should be mindful that it is still need protection as time goes by because you will never know what will happen in the road while your driving. Having a non-life insurance is a way more better .....



Posted in Cars & Motorcycles
Re: Possible to learn a language through apps
Try Prep Junior! It's free! A Chinese language learning app, set in Singapore and supported by Lee Kuan Yew Fund for Bilingualism.
It's available on both Android and App Store for young kids 4 and above.
https://apps.apple.com/sg/app/prep-junior/id1453148913



Posted in Business in Singapore