Special Needs Schools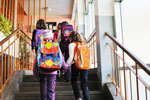 These Special Needs Schools run programmes and curriculums to meet the unique needs of diverse student profiles, including distinct disability profiles of children with special educational needs. Browse below for the list of schools.
Please contact us to add to this list.
Special Needs Schools
Association for Persons with Special Needs (APSN)
900 New Changi Road, Singapore 467354
Tel: +65 479 6252
Email: hq@apsn.org.sg
Website: www.apsn.org.sg
AWWA School
9 Lorong Napiri, Singapore 547531
Tel: +65 6511 5200
Email: contactus@awwa.org.sg
Website: www.awwa.org.sg
Cerebral Palsy Alliance Singapore (CPAS)
65 Pasir Ris Drive 1, Singapore 519529
Tel: +65 6585 5600
Email: hqadmin@cpas.org.sg
Website: cpas.org.sg
Eden School
101 Bukit Batok West Avenue 3, #01-01 Singapore 659168
Tel: +65 67746649
Website: edenschool.edu.sg
Genesis School for Special Education
9/11 West Coast Road Singapore 127296
Tel: +65 6733 1172
Email: info@genesisschool.com.sg
Website: www.genesisschool.com.sg
Grace Orchard School
6A Jurong West Street 52, Singapore 649297
Tel: +65 6561 9128
Email: info@go.edu.sg
Website: go.edu.sg
Pathlight School
5 Ang Mo Kio Avenue 10, Singapore 569739
Tel: +65 6459 9951
Email: queries@pathlight.org.sg
Website: www.pathlight.org.sg
Quinn Special Needs
163 Ang Mo Kio Avenue 4, #01-412, Singapore 560163
Email: info@quinnspecialneeds.com
Website: www.quinnspecialneeds.com
Movement for Intellectually Disabled of Singapore (MINDS)
800 Margaret Drive, Singapore 149310
Tel: +65 479 5655
Email: minds@minds.org.sg
Website: www.minds.org.sg/index.html
Saint Clare
270 Upper Bukit Timah Road, #01-11/12, Singapore 588211
Tel: +65 6466 0402
Email: info@saintclare.com.sg
Website: www.saintclare.com.sg
St. Andrew's Autism Centre
1 Elliot Road, Singapore 438686
Tel: +65 6517 3800
Email: enquiry@saac.org.sg
Website: www.saac.org.sg
For Special Needs Schools

If you would like to advertise your school, please contact us
Re: My Nightmare Experience with a Property Agent
It's to the advantage of the local and expat landlord population.

Only when we see someone notable and embarrassing for the Singapore govt stitched up will this change. This is partly why local landlords are not keen to rent to certain parties who have influence.



Posted in Property Talk, Housing & Rental
Re: Will Darlie toothpaste be next?
I remember when that blew up over here. In fact, if we search the archives here around 2016 or 17 I believe there was a thread on it as well.


Italy responded! https://www.youtube.com/watch?v=0bDqAkgAblI



Posted in Leisure Chat, Jokes, Rubbish
Re: My Nightmare Experience with a Property Agent
Hi Lisa,

They offered to return a total of $2683 back to me. This was from a deposit a 5600 so total deductions of just over 3000 sgd. In the end I accepted this offer as the only alternative would be to send a letter of demand and then proceed to the Small Claims Courts.

It's a shame the .....



Posted in Property Talk, Housing & Rental