Special Needs Schools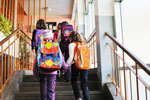 These Special Needs Schools run programmes and curriculums to meet the unique needs of diverse student profiles, including distinct disability profiles of children with special educational needs. Browse below for the list of schools.
Please contact us to add to this list.
Special Needs Schools
Association for Persons with Special Needs (APSN)
900 New Changi Road, Singapore 467354
Tel: +65 479 6252
Email: hq@apsn.org.sg
Website: www.apsn.org.sg
AWWA School
9 Lorong Napiri, Singapore 547531
Tel: +65 6511 5200
Email: contactus@awwa.org.sg
Website: www.awwa.org.sg
Cerebral Palsy Alliance Singapore (CPAS)
65 Pasir Ris Drive 1, Singapore 519529
Tel: +65 6585 5600
Email: hqadmin@cpas.org.sg
Website: cpas.org.sg
Eden School
101 Bukit Batok West Avenue 3, #01-01 Singapore 659168
Tel: +65 67746649
Website: edenschool.edu.sg
Genesis School for Special Education
9/11 West Coast Road Singapore 127296
Tel: +65 6733 1172
Email: info@genesisschool.com.sg
Website: www.genesisschool.com.sg
Grace Orchard School
6A Jurong West Street 52, Singapore 649297
Tel: +65 6561 9128
Email: info@go.edu.sg
Website: go.edu.sg
Pathlight School
5 Ang Mo Kio Avenue 10, Singapore 569739
Tel: +65 6459 9951
Email: queries@pathlight.org.sg
Website: www.pathlight.org.sg
Quinn Special Needs
163 Ang Mo Kio Avenue 4, #01-412, Singapore 560163
Email: info@quinnspecialneeds.com
Website: www.quinnspecialneeds.com
Movement for Intellectually Disabled of Singapore (MINDS)
800 Margaret Drive, Singapore 149310
Tel: +65 479 5655
Email: minds@minds.org.sg
Website: www.minds.org.sg/index.html
Saint Clare
270 Upper Bukit Timah Road, #01-11/12, Singapore 588211
Tel: +65 6466 0402
Email: info@saintclare.com.sg
Website: www.saintclare.com.sg
St. Andrew's Autism Centre
1 Elliot Road, Singapore 438686
Tel: +65 6517 3800
Email: enquiry@saac.org.sg
Website: www.saac.org.sg
For Special Needs Schools

If you would like to advertise your school, please contact us
Re: Shooting at US grocery stores
Rob, I have no issue with stricter gun laws as long as they are uniformly applied across all states and do not ban gun ownership outright for the obvious reasons. All my guns were registered and serial numbered and recorded by the local police departments (albeit some long owned but at least .....



Posted in Latest News & Current Affairs
Posted in Beauty, Health & Fitness
Re: Applying Citizenship for the existing
First of all, Nowadays, SGC for PR's completing NS in no longer a given. Which if one thinks about it, it makes good common sense on the government's part. Why give SGC to an NS man if, for instance, he spend a good portion of his NS in trouble with authority and was a general bad egg? Wouldn't .....