Special Needs Schools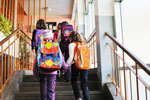 These Special Needs Schools run programmes and curriculums to meet the unique needs of diverse student profiles, including distinct disability profiles of children with special educational needs. Browse below for the list of schools.
Please contact us to add to this list.
Special Needs Schools
Association for Persons with Special Needs (APSN)
900 New Changi Road, Singapore 467354
Tel: +65 479 6252
Email: hq@apsn.org.sg
Website: www.apsn.org.sg
AWWA School
9 Lorong Napiri, Singapore 547531
Tel: +65 6511 5200
Email: contactus@awwa.org.sg
Website: www.awwa.org.sg
Cerebral Palsy Alliance Singapore (CPAS)
65 Pasir Ris Drive 1, Singapore 519529
Tel: +65 6585 5600
Email: hqadmin@cpas.org.sg
Website: cpas.org.sg
Eden School
101 Bukit Batok West Avenue 3, #01-01 Singapore 659168
Tel: +65 67746649
Website: edenschool.edu.sg
Genesis School for Special Education
9/11 West Coast Road Singapore 127296
Tel: +65 6733 1172
Email: info@genesisschool.com.sg
Website: www.genesisschool.com.sg
Grace Orchard School
6A Jurong West Street 52, Singapore 649297
Tel: +65 6561 9128
Email: info@go.edu.sg
Website: go.edu.sg
Pathlight School
5 Ang Mo Kio Avenue 10, Singapore 569739
Tel: +65 6459 9951
Email: queries@pathlight.org.sg
Website: www.pathlight.org.sg
Quinn Special Needs
163 Ang Mo Kio Avenue 4, #01-412, Singapore 560163
Email: info@quinnspecialneeds.com
Website: www.quinnspecialneeds.com
Movement for Intellectually Disabled of Singapore (MINDS)
800 Margaret Drive, Singapore 149310
Tel: +65 479 5655
Email: minds@minds.org.sg
Website: www.minds.org.sg/index.html
Saint Clare
270 Upper Bukit Timah Road, #01-11/12, Singapore 588211
Tel: +65 6466 0402
Email: info@saintclare.com.sg
Website: www.saintclare.com.sg
St. Andrew's Autism Centre
1 Elliot Road, Singapore 438686
Tel: +65 6517 3800
Email: enquiry@saac.org.sg
Website: www.saac.org.sg
For Special Needs Schools

If you would like to advertise your school, please contact us
Hello, asking on behalf of a friend who is a Nepalese citizen. Single parent with 20 years old son attending university has applied for PR. Been in singapore for close to 10 years and in banking. The son has studied in international school all through and now doing graduation from a private .....



Posted in PR, Citizenship, Passes & Visas for Foreigners
Thank you for your reply.

I don't plan to apply right now.
I just decide to start the preparation for it. On this forum, someone said that if you have a degree from the top 100 university your chances may be higher.

What about MOOC certificates? Like coursera, edx etc?



Posted in PR, Citizenship, Passes & Visas for Foreigners
Re: Helper recommendations please
Hi,
Do you still in contact with your ex maid?



Posted in Domestic Helper & Babysitter Issues
Hi your helper is from which country? Can cook Chinese food? Hardworking? Salary is how much?



Posted in Domestic Helper & Babysitter Issues
Hi,

Pls advice if I should send back this maid?

She's with me for 1.5 years, work so so only, I allocate her to do cleaning over the weekends, become she eat snake, morning Wakeup 7am, wait till 12pm if got cool then while day no houewrk, no cook, then slowly cleaning 1 room, 1 kitchen or 1 .....



Posted in Domestic Helper & Babysitter Issues