Special Needs Schools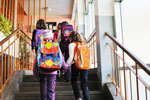 These Special Needs Schools run programmes and curriculums to meet the unique needs of diverse student profiles, including distinct disability profiles of children with special educational needs. Browse below for the list of schools.
Please contact us to add to this list.
Special Needs Schools
Association for Persons with Special Needs (APSN)
900 New Changi Road, Singapore 467354
Tel: +65 479 6252
Email: hq@apsn.org.sg
Website: www.apsn.org.sg
AWWA School
9 Lorong Napiri, Singapore 547531
Tel: +65 6511 5200
Email: contactus@awwa.org.sg
Website: www.awwa.org.sg
Cerebral Palsy Alliance Singapore (CPAS)
65 Pasir Ris Drive 1, Singapore 519529
Tel: +65 6585 5600
Email: hqadmin@cpas.org.sg
Website: cpas.org.sg
Eden School
101 Bukit Batok West Avenue 3, #01-01 Singapore 659168
Tel: +65 67746649
Website: edenschool.edu.sg
Genesis School for Special Education
9/11 West Coast Road Singapore 127296
Tel: +65 6733 1172
Email: info@genesisschool.com.sg
Website: www.genesisschool.com.sg
Grace Orchard School
6A Jurong West Street 52, Singapore 649297
Tel: +65 6561 9128
Email: info@go.edu.sg
Website: go.edu.sg
Pathlight School
5 Ang Mo Kio Avenue 10, Singapore 569739
Tel: +65 6459 9951
Email: queries@pathlight.org.sg
Website: www.pathlight.org.sg
Quinn Special Needs
163 Ang Mo Kio Avenue 4, #01-412, Singapore 560163
Email: info@quinnspecialneeds.com
Website: www.quinnspecialneeds.com
Movement for Intellectually Disabled of Singapore (MINDS)
800 Margaret Drive, Singapore 149310
Tel: +65 479 5655
Email: minds@minds.org.sg
Website: www.minds.org.sg/index.html
Saint Clare
270 Upper Bukit Timah Road, #01-11/12, Singapore 588211
Tel: +65 6466 0402
Email: info@saintclare.com.sg
Website: www.saintclare.com.sg
St. Andrew's Autism Centre
1 Elliot Road, Singapore 438686
Tel: +65 6517 3800
Email: enquiry@saac.org.sg
Website: www.saac.org.sg
For Special Needs Schools

If you would like to advertise your school, please contact us
Re: i'm in town to cast my vote, boys!

this very tiring -hk-sg trip is deeply deeply dissatisfying for me during a pandemic.

i believe MY vote matters, or i wouldn't have made this damn .....



Posted in Leisure Chat, Jokes, Rubbish
Re: BTT for license conversion
u'll have to go get your eyesight tested in person at some point, so... just go?



Posted in Drivers Licence
Re: i'm in town to cast my vote, boys!
PNGMK, I think you mean taxico don't you? Welcome back taxico. It's been quite a while. Sorry about what is becoming a regular occurrence around here.



Posted in Leisure Chat, Jokes, Rubbish
Re: PR approval chance in 2020
Let's see if we will go back to the aftermath of the 'watershed' 2011 general elections.





Posted in PR, Citizenship, Passes & Visas for Foreigners
Re: PAP vs WP. WP now hold 10 seats.
At least WP is not or doesn't appear to be as hardcore anti-FT, anti- immigration as PV and SDP who outright ask for FTA to be abolished or renegotiated. But with 10 seats in the house, they know the expectation is there for them to challenge the PAP on this.

Will be interesting to see what .....



Posted in General Discussions