Singapore Expats offers a one-stop residential Singapore property guide, renting procedure and information directory for expatriates living or relocating to Singapore.
Rent Singapore property, apartment or house has never been easier. Our Singapore Property Classifieds provide one stop property search for apartment, condo or house for rent or sale in Singapore. Expatriate or would-be expat can also exchange tips and ideas in our Expat Forum.
Singapore Property Search
Five things you should know before becoming a parent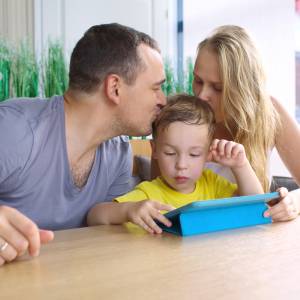 Those who have been trying for a child would be understandably ecstatic after learning that a child has been successfully conceived, while others may encounter mixed feelings of joy and trepidation. Though the fear is certainly not unwarranted, the decision to become parents is a life-changing commitment that has proven to be rewarding and life-affirming for many. In any case, preparation is key when embarking on this lifelong journey. Here are some of the most common aspects of parenthood that people bemoan not knowing beforehand.
Free time is worth more than gold
Also known as the voluntary abstinence from intimacy with your partner and any form of social interaction with your friends in favour of glorious blackout sleep, the initial stages of parenthood are especially rough. Your sleep is likely to be interrupted several times a night for the first couple of years by crying babies, and in the subsequent years by...
Making the Most of Your Singapore Experience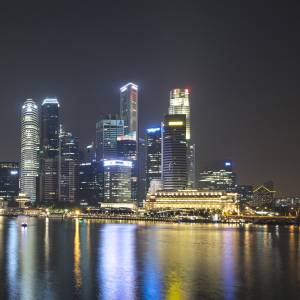 Moving to Singapore, whether permanently or for some brief part of your life, can be an amazing experience that can enrich you in multiple ways. It's a country with strong values and there's a lot we can learn from the way the Singapore people live, no matter one's place of origin. However, it's important that you take a mindful approach to your life there instead of just living on a day-by-day basis. A little planning can go a long way in ensuring that you get the most out of this part of your life.
Build Lasting Connections
By far one of the biggest mistakes people make when moving to a new place is to completely disregard the locals and the opportunities to connect with them. Having a nice expat community of people from your own home country can be great, but don't make this the only part of your social circle.
Make sure to explore the...
House Hunt Guide
Accommodation, property and house hunting guide focusing on price, location and expatriate housing choice like an apartment or house.
Relocation to Singapore
Guides on relocation, staying and living in Singapore, information and tips when relocating to Singapore. Including culture shock, cost of living and others. All information an expat or would be expat needed to know.
Search for Property
Residential Property - Apartment, black & white house, bungalow, cluster housing, condo, conservation house, flat, penthouse.
Commercial Property - Factory, office, shop or warehouse.
Moving and relocating to Singapore
Rent property, apartment, house in Singapore made easy. Singapore Property Classified listings for apartment, condominium, house and commercial properties.
Information, resource guide and FAQ for Singapore expat. Including living, housing, staying and working in Singapore.
Singapore housing rental guide, travel and transport guides in Singapore.
Expat Singapore relocation, moving services, lodging, accommodation, property and housing rental guide.
Guides on shopping, fine food, sports, places of interest, entertainment and clubbing in Singapore.
Search apartments and houses in Singapore in our Singapore Property Classifieds or view our collection of Singapore Property Pictures.
Join the friendly Expat Forum and share tips and opinions with fellow expatriates or login to our Dating & Friends section.
Renting or Selling property in Singapore
Submit your property listing - apartment, condo, house, flats rental or sale to the most comprehensive property listings database in Singapore.
Our advantages
Most complete Singapore property classifieds - residential and commercial.
Number 1 expatriate & property portal in Singapore.