Singapore Expats offers a one-stop residential Singapore property guide, renting procedure and information directory for expatriates living or relocating to Singapore.
Rent Singapore property, apartment or house has never been easier. Our Singapore Property Classifieds provide one stop property search for apartment, condo or house for rent or sale in Singapore. Expatriate or would-be expat can also exchange tips and ideas in our Expat Forum.
Singapore Property Search
NEW PROPERTY LAUNCH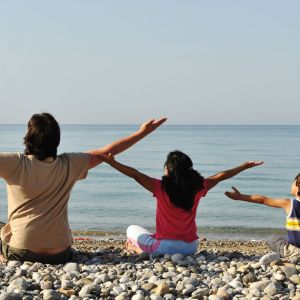 When one thinks of a relaxing beach vacation in a tropical climate, Bali, Da Nang or Boracay are destinations that instantly spring to mind. Seldom would anyone pick Singapore as the ideal beach destination, and those who do are likely to change their minds upon arriving.
It's not so much that the beaches are dirty (they're actually pretty clean considering the volume of visitors), or that there aren't enough beaches to go around (we have six beaches on mainland Singapore, and we also own one island with an island with an island, but more on that later), but rather that we know an important aspect of any respectable beach holiday is that glorious feeling of respite, being able to get away from everything and everyone. Here, where you're scarce minutes away from the frenetic city, there are precious few opportunities to do so. What the beaches in Singapore provide, are chiefly a pleasant way to while away an afternoon or two, and the opportunity to...
Benefits of letting your children play outside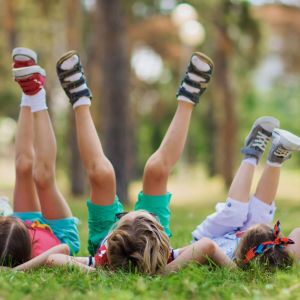 During the holiday season, more so than at any other time during the year, parents are willing to cut their children some slack from their schoolwork and allow them to take the time to enjoy themselves. As parents may not fancy having their children while away their hours on their gadgets, they may find themselves signing the kids up for holiday courses designed to provide the child with an added educational bonus while being fun and engaging enough to avoid having the child resent the idea of more schooling during the holidays. Unfortunately, both activities often require children to remain indoors.
Instead of requiring your child to stay cooped up in the sterile indoors, why not encourage unstructured play and exploration outdoors? Such activities provide plenty of benefits such as the following:
Encourages creativity
Children are naturally imaginative, and the bounteous wealth of their active minds can be seen clearly when they invent...
House Hunt Guide
Accommodation, property and house hunting guide focusing on price, location and expatriate housing choice like an apartment or house.
Relocation to Singapore
Guides on relocation, staying and living in Singapore, information and tips when relocating to Singapore. Including culture shock, cost of living and others. All information an expat or would be expat needed to know.
Search for Property
Residential Property - Apartment, black & white house, bungalow, cluster housing, condo, conservation house, flat, penthouse.
Commercial Property - Factory, office, shop or warehouse.
Moving and relocating to Singapore
Rent property, apartment, house in Singapore made easy. Singapore Property Classified listings for apartment, condominium, house and commercial properties.
Information, resource guide and FAQ for Singapore expat. Including living, housing, staying and working in Singapore.
Singapore housing rental guide, travel and transport guides in Singapore.
Expat Singapore relocation, moving services, lodging, accommodation, property and housing rental guide.
Guides on shopping, fine food, sports, places of interest, entertainment and clubbing in Singapore.
Search apartments and houses in Singapore in our Singapore Property Classifieds or view our collection of Singapore Property Pictures.
Join the friendly Expat Forum and share tips and opinions with fellow expatriates.
Renting or Selling property in Singapore
Submit your property listing - apartment, condo, house, flats rental or sale to the most comprehensive property listings database in Singapore.
Our advantages
Most complete Singapore property classifieds - residential and commercial.
Number 1 expatriate & property portal in Singapore.
Re: LTVP for foreign spouse if SC spouse hasn't earned any income in the past 5 years?
Posted in PR, Citizenship, Passes & Visas for Foreigners
Market Performance Of Bitcoin Code Canada ?
We at first investigated Bitcoin Era from one of the satisfied customers. He declared to make $1,000 constantly with Bitcoin Era. This is the kind of honor we like to track .....



Posted in 20's Club
Re: LTVP for foreign spouse if SC spouse hasn't earned any income in the past 5 years?
Lmao go and read your posts again.

You said Asians are not the preferred race.

I explained why OP thinks so by citing the article.

That is all. I'm not fighting with you, I'm just telling you why OP interpreted it that way.

So while the Chinese race get the bulk of the PR .....