Singapore Expats offers a one-stop residential Singapore property guide, renting procedure and information directory for expatriates living or relocating to Singapore.
Rent Singapore property, apartment or house has never been easier. Our Singapore Property Classifieds provide one stop property search for apartment, condo or house for rent or sale in Singapore. Expatriate or would-be expat can also exchange tips and ideas in our Expat Forum.
Singapore Property Search
Travel planning in the post-COVID environment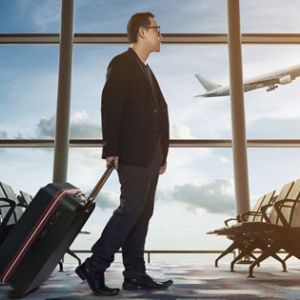 Although travel restrictions around the world are being lifted slowly as countries reopen, many people continue to be wary of travelling during this period as the situation in various countries appears to change daily. For some, the travel restrictions are viewed as an overreaction, but for others, the relaxation of such restrictions are over-optimistic when the virus has already resurfaced in 'second waves' in several countries.
At the point of writing, the coronavirus has spread to 213 countries. By the end of June, the top ten countries with the highest number of infections are, in order, the United States with over 2.5 million cases, followed by Brazil, Russia, India, the United Kingdom, Spain, Peru, Chile, Italy and Iran. While infection rates may have dropped in some countries, there have also been reports of new coronavirus infections springing up once again in countries which had earlier seemed to defeat the virus. As such, before making concrete...
COVID-19 and its impact on the environment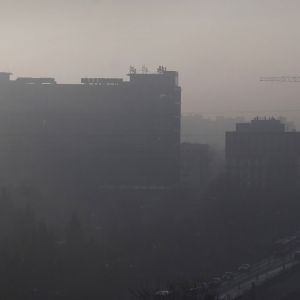 In the wake of the COVID-19 pandemic, the reduction in human activity has led to noticeable benefits for the environment. Around the world, lockdowns and reduced economic activity have led to fewer cars on the road, reduced bus and train services, grounding of planes, and the temporary closure of industrial facilities. Consequently, countries worldwide have experienced a reduction in air pollution and greenhouse gas emissions, leading to many being able to see blue skies and breathe clean air, some for the very first time.
On 23 January 2020, a surprise announcement by the Chinese government barred people from entering and leaving the city of Wuhan. Six days later, all cities in the Hubei province were locked down. In the first three weeks leading up to 13 February, emissions in the area had dropped drastically by as much as 90 per cent at times. Across the country, significant reductions in nitrogen dioxide (NO2), sulphur dioxide (SO2) and particulate matter in the air,...
House Hunt Guide
Accommodation, property and house hunting guide focusing on price, location and expatriate housing choice like an apartment or house.
Relocation to Singapore
Guides on relocation, staying and living in Singapore, information and tips when relocating to Singapore. Including culture shock, cost of living and others. All information an expat or would be expat needed to know.
Search for Property
Residential Property - Apartment, black & white house, bungalow, cluster housing, condo, conservation house, flat, penthouse.
Commercial Property - Factory, office, shop or warehouse.
Property Websites
Clavon @ Clementi
Register your interest for exclusive preview
Forett @ Bukit Timah
Register your interest for exclusive preview
HomeSeller
$1999 commission to sell your HDB
Moving and relocating to Singapore
Rent property, apartment, house in Singapore made easy. Singapore Property Classified listings for apartment, condominium, house and commercial properties.
Information, resource guide and FAQ for Singapore expat. Including living, housing, staying and working in Singapore.
Singapore housing rental guide, travel and transport guides in Singapore.
Expat Singapore relocation, moving services, lodging, accommodation, property and housing rental guide.
Guides on shopping, fine food, sports, places of interest, entertainment and clubbing in Singapore.
Search apartments and houses in Singapore in our Singapore Property Classifieds or view our collection of Singapore Property Pictures.
Join the friendly Expat Forum and share tips and opinions with fellow expatriates.
Renting or Selling property in Singapore
Submit your property listing - apartment, condo, house, flats rental or sale to the most comprehensive property listings database in Singapore.
Our advantages
Most complete Singapore property classifieds - residential and commercial.
Number 1 expatriate & property portal in Singapore.
Re: British - Moving to SG (Wife is SC)

We both work for a Casino Group in the UK. It is owned by Guoco but the company itself doesn't have any presence in Asia. Not exactly the most secure looking industry post Covid - but plenty of transferable skills.


You will .....



Posted in Relocating, Moving to Singapore
My Mandarin and English for your Korean
Hi,

I am looking for a native Korean to help each other learn language for versatile livings.
I like and also look like Korean😄
Please write to me At nina.dong@live.com.



Posted in Language Exchange
Re: Opening a bank account in Singapore as a EU citizen
For what I use it for (bus card and credit card) Revolut has been pretty good. But I do hear that covid has impacted them and they have laid off a lot of staff. Monza, similar space, also is struggling. On the other hand, Starling has been thriving. Hadn't actually heard of Starling until .....



Posted in Relocating, Moving to Singapore
Re: Man charged with possessing 150 unlicensed arms
Given that this is Singapore you have to be some sort of idiot to try and sell any form of gun here, especially online.



Posted in Business in Singapore
How would you get the free vbucks currency online.
Access our to fill up your Fortnite gaming account with tons of free Vbucks at ease. We welcome you to the new world of Fortnite, where you must stay unique to save the entire world from crisis and cope up with your co-players or friends. All you .....



Posted in Sports & Recreational Partners & Team