Singapore Expats offers a one-stop residential Singapore property guide, renting procedure and information directory for expatriates living or relocating to Singapore.
Rent Singapore property, apartment or house has never been easier. Our Singapore Property Classifieds provide one stop property search for apartment, condo or house for rent or sale in Singapore. Expatriate or would-be expat can also exchange tips and ideas in our Expat Forum.
Singapore Property Search
5 things parents like about GIIS (Primary School)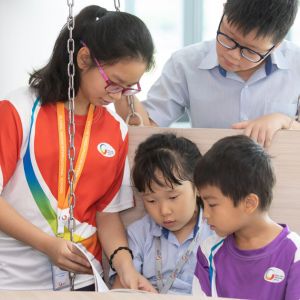 Global Indian International School, the K-12 school is a preferred choice by more than three thousand students in Singapore.
The school's two campuses – SMART Campus at Punggol and East Coast at Cheviot Hill are specially designed to deliver a world-class holistic education that any expat parent would look for their children.
What is it that makes GIIS a popular choice for parents who are looking for a wholesome education, especially in the primary years?
Five compelling reasons for parents to choose GIIS for primary grades:
Bilingual Programme
Mastering Mandarin and English languages at an early age is a great start...
Advantages of Digital Home Security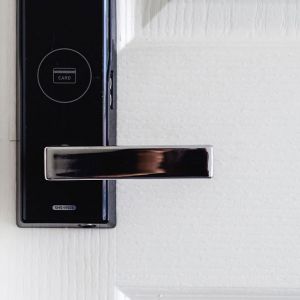 No longer content to limit themselves to a padlocked gate and a bolted door, some people are going digital when it comes to home security. Some engage a security agency to set up and monitor their home security system, while others prefer to set up their own digital security devices, such as smart locks, door sensors, security cameras, and motion detectors.
Setting up a home security system may seem like a hassle at first. Not only do some devices need to be installed by professionals, some of these devices may also need to be monitored, armed or disarmed on a regular basis. Those who have engaged an external security agency may find themselves having to explain false alarms and deal with additional privacy concerns. Even so, digital home security continues to appeal to those who are willing to accept these trade-offs.
Some of the most popular digital home security devices include the following:
Security cameras
Security cameras, the most...
House Hunt Guide
Accommodation, property and house hunting guide focusing on price, location and expatriate housing choice like an apartment or house.
Relocation to Singapore
Guides on relocation, staying and living in Singapore, information and tips when relocating to Singapore. Including culture shock, cost of living and others. All information an expat or would be expat needed to know.
Search for Property
Residential Property - Apartment, black & white house, bungalow, cluster housing, condo, conservation house, flat, penthouse.
Commercial Property - Factory, office, shop or warehouse.
Property Websites
Clavon @ Clementi
Register your interest for exclusive preview
Forett @ Bukit Timah
Register your interest for exclusive preview
HomeSeller
$1999 commission to sell your HDB
Moving and relocating to Singapore
Rent property, apartment, house in Singapore made easy. Singapore Property Classified listings for apartment, condominium, house and commercial properties.
Information, resource guide and FAQ for Singapore expat. Including living, housing, staying and working in Singapore.
Singapore housing rental guide, travel and transport guides in Singapore.
Expat Singapore relocation, moving services, lodging, accommodation, property and housing rental guide.
Guides on shopping, fine food, sports, places of interest, entertainment and clubbing in Singapore.
Search apartments and houses in Singapore in our Singapore Property Classifieds or view our collection of Singapore Property Pictures.
Join the friendly Expat Forum and share tips and opinions with fellow expatriates.
Renting or Selling property in Singapore
Submit your property listing - apartment, condo, house, flats rental or sale to the most comprehensive property listings database in Singapore.
Our advantages
Most complete Singapore property classifieds - residential and commercial.
Number 1 expatriate & property portal in Singapore.
Conversion of Malaysia Driving license to Singapore Driving License
Hello... Does anyone recently managed to get the Extract Driving License Record with signature and stamp of the JPJ Officer through family member/ relative/friend in Malaysia?
I am having issue in getting the signature and stamp of the JPJ officer because the JPJ officer said it can only be done .....



Posted in Drivers Licence
As for me, Lightroom is the best in color grading. I also use if I want to correct body shape or change the background. But I use these appc on PC. I prefer Snapseed on mobile.



Posted in Computer, Internet, Phone & Electronics
I also have problem skin. Korean cosmetics help a lot. Especially scrubs.



Posted in Beauty, Health & Fitness
Re: How has Covid19 affected you?
I haven't seen my relatives for a while. Nothing more.



Posted in Staying, Living in Singapore
Re: Options for unmarried couple where one has a job offer + EP
Just get married, elope over a weekend or something. We did, no regrets at all, makes everything easier, no BS, no explanations, no asking for forms or waivers.

TropicalExpat I think Allin may be alluding to a theory in some circles right now that the virus is a hoax or is being spread on purpose .....