Singapore Expats offers a one-stop residential Singapore property guide, renting procedure and information directory for expatriates living or relocating to Singapore.
Rent Singapore property, apartment or house has never been easier. Our Singapore Property Classifieds provide one stop property search for apartment, flat or house for rent or sale in Singapore. Expatriate or would-be expat can also exchange tips and ideas in our Expat Forum.
Most
Popular
Searches in the Property Classifieds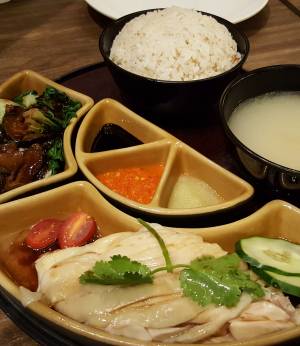 How can we possibly limit ourselves to just five dishes, we hear you cry, when the entire island is covered with a plenitude of famous stalls and restaurants to patronise? If you're transiting in Singapore or staying for only a couple of days, however, make sure that you start with these five iconic Singapore dishes that have been part and parcel of the country's culinary history for years. Though these may be the tip of the iceberg when it comes to tasty local foods, these dishes provide more than just a treat for your taste buds, but also a little slice of history.
Chicken rice
If asked to pick one dish that should be crowned as Singapore's national dish, Hainanese chicken rice would win hands down. Just as its name suggests, the dish originated from the Hainan immigrants from China. Over time, however, the locals have tweaked the recipe and created a unique adaptation of their own. At a typical chicken rice stall, one would be able to choose between 'white' or 'roasted' chicken. White chicken refers to chicken that has been dipped into ice water immediately after cooking, which creates a pebbled jelly-like texture...

Read More
Top Five Budget-Friendly Shopping Districts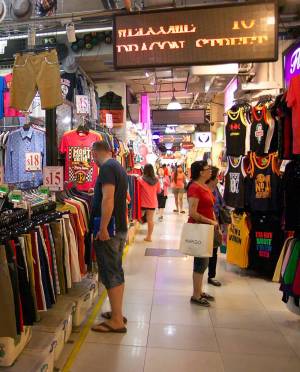 Though prices at shopping centres across Singapore may seem standard if you're only keen on purchasing from mainstream brands such as UNIQLO or Zara, there remain many affordable and trendy clothing stores tucked away from sight that will make your jaws drop at the value you get for your buck.
One such hidden gem is J-Avenue, a cluster of clothing stores inside J Cube. The latter is a shopping centre that's just one of the three megamalls clustered at Jurong East. Though the commuters thronging the MRT platforms may seem intimidating at first, there's no arguing that the station and its surrounding vicinity is much less crowded than one would have expected for a major interchange. Shopping in this area is also convenient as all three shopping centres are located within a stone's skip away from each other. With the crowd spread out, shopping is a far more relaxed experience than at the busier places where one is easily mortified by taking a second too long at the cashier.
Opened on 6 September 2014, J-Avenue was developed with the intention of capturing the attention of technology-savvy youngsters with a penchant for...

Read More
House Hunt Guide
Accommodation, property and house hunting guide focusing on price, location and expatriate housing choice like an apartment or house.
Relocation to Singapore
Guides on relocation, staying and living in Singapore, information and tips when relocating to Singapore. Including culture shock, cost of living and others. All information an expat or would be expat needed to know.
Search for Property
Residential Property - Apartment, black & white house, bungalow, cluster housing, condo, conservation house, flat, penthouse.
Commercial Property - Factory, office, shop or warehouse.
Moving and relocating to Singapore
Rent property, apartment, house in Singapore made easy. Singapore Property Classified listings for apartment, condominium, house and commercial properties.
Information, resource guide and FAQ for Singapore expat. Including living, housing, staying and working in Singapore.
Singapore housing rental guide, travel and transport guides in Singapore.
Expat Singapore relocation, moving services, lodging, accommodation, property and housing rental guide.
Guides on shopping, fine food, sports, places of interest, entertainment and clubbing in Singapore.
Search apartments and houses in Singapore in our Singapore Property Classifieds or view our collection of Singapore Property Pictures.
Join the friendly Expat Forum and share tips and opinions with fellow expatriates or login to our Dating & Friends section.
Renting or Selling property in Singapore
Submit your property listing - apartment, condo, house, flats rental or sale to the most comprehensive property listings database in Singapore.
Our advantages
Most complete Singapore property classifieds - residential and commercial.
Number 1 expatriate & property portal in Singapore.