Singapore Expats offers a one-stop residential Singapore property guide, renting procedure and information directory for expatriates living or relocating to Singapore.
Rent Singapore property, apartment or house has never been easier. Our Singapore Property Classifieds provide one stop property search for apartment, flat or house for rent or sale in Singapore. Expatriate or would-be expat can also exchange tips and ideas in our Expat Forum.
Most
Popular
Searches in the Property Classifieds
Seventh-Month Superstitions in Singapore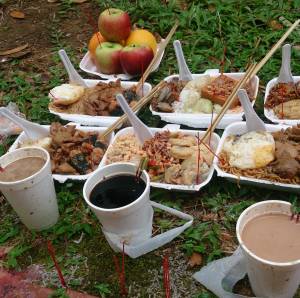 The seventh month in Singapore is a truly special one. It does not refer to July but rather, the August to September period when the seventh lunar month generally occurs. And unlike the other lunar months, the seventh also goes by a different name: Ghost Month.
The Ghost Month, also referred to as the Hungry Ghost Festival, is a period in which all spirits are released from the netherworld into the human realm. It is unlike Halloween, an increasingly secular celebration which has moved away from pagan roots, and unlike the Japanese Obon festival or the Chinese Qingming festivals which allow people to pay their respects to deceased ancestors. During the Ghost Month, people remember the dead, be they young or old, and alleviate their suffering through the giving of food offerings and the burning of joss sticks and joss papers.
During the seventh month, many strange and curious sights may be seen in Singapore. Silver and gold papers freckle across the landscape everywhere and an ever-present scent of smoke lingers in the air. Red candles line roadside pavements and fires are left to flicker in tarnished bins throughout the night. People pay their respects to the...

Read More
The High-Tech Healthcare of Singapore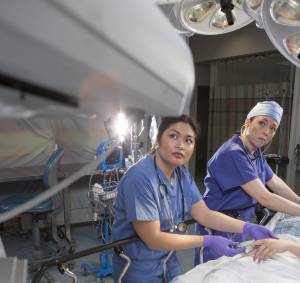 Singapore has earned its reputation as the most technologically advanced city in the world. It boasts impressive innovations in both private enterprises and in public infrastructure. In recent times, Singapore's innovative urban farming efforts have drawn praise and attention and could become the model by which future cities organize their crop production.
One of the most common worries for American expats is health care access in distant parts of the world. Fortunately, Singapore has one of the most advanced healthcare systems in the world. Healthcare is free but patients can pay for additional services, such as their own private room. As you would expect from what is perhaps the most high-tech city in the world, Singapore has been at the center of many medical advances and continues to demonstrate its engineering and design prowess when it comes to producing medical technology.
Robots
Robots is a very broad term. When we hear the word, some of us envisage humanoid machines capable of the same complex behaviors and range of motion that humans have; others picture one of the robotic arms that are a common sight in the

Read More



House Hunt Guide
Accommodation, property and house hunting guide focusing on price, location and expatriate housing choice like an apartment or house.
Relocation to Singapore
Guides on relocation, staying and living in Singapore, information and tips when relocating to Singapore. Including culture shock, cost of living and others. All information an expat or would be expat needed to know.
Search for Property
Residential Property - Apartment, black & white house, bungalow, cluster housing, condo, conservation house, flat, penthouse.
Commercial Property - Factory, office, shop or warehouse.
Moving and relocating to Singapore
Rent property, apartment, house in Singapore made easy. Singapore Property Classified listings for apartment, condominium, house and commercial properties.
Information, resource guide and FAQ for Singapore expat. Including living, housing, staying and working in Singapore.
Singapore housing rental guide, travel and transport guides in Singapore.
Expat Singapore relocation, moving services, lodging, accommodation, property and housing rental guide.
Guides on shopping, fine food, sports, places of interest, entertainment and clubbing in Singapore.
Search apartments and houses in Singapore in our Singapore Property Classifieds or view our collection of Singapore Property Pictures.
Join the friendly Expat Forum and share tips and opinions with fellow expatriates or login to our Dating & Friends section.
Renting or Selling property in Singapore
Submit your property listing - apartment, condo, house, flats rental or sale to the most comprehensive property listings database in Singapore.
Our advantages
Most complete Singapore property classifieds - residential and commercial.
Number 1 expatriate & property portal in Singapore.