Singapore Expats offers a one-stop residential Singapore property guide, renting procedure and information directory for expatriates living or relocating to Singapore.
Rent Singapore property, apartment or house has never been easier. Our Singapore Property Classifieds provide one stop property search for apartment, condo or house for rent or sale in Singapore. Expatriate or would-be expat can also exchange tips and ideas in our Expat Forum.
Singapore Property Search
NEW PROPERTY LAUNCH
Benefits of letting your children play outside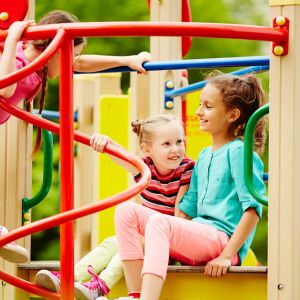 During the holiday season, more so than at any other time during the year, parents are willing to cut their children some slack from their schoolwork and allow them to take the time to enjoy themselves. As parents may not fancy having their children while away their hours on their gadgets, they may find themselves signing the kids up for holiday courses designed to provide the child with an added educational bonus while being fun and engaging enough to avoid having the child resent the idea of more schooling during the holidays. Unfortunately, both activities often require children to remain indoors.
Instead of requiring your child to stay cooped up in the sterile indoors, why not encourage unstructured play and exploration outdoors? Such activities provide plenty of benefits such as the following:
Encourages creativity
Children are naturally imaginative, and the bounteous wealth of their active minds can be seen clearly when they invent...
7 Unusual Tropical Fruits to Try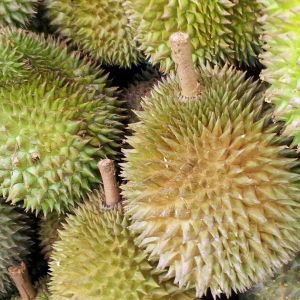 For expatriates who are new to the sunny island of Singapore, the wide variety of unusual tropical fruits available can be an eye-opener. Not only do they provide a valuable source of nutrients, these delicious and unusual fruits may be difficult if not impossible to find overseas and can form an unforgettable part of any expatriate's diet here.
Durian
Widely acknowledged as the king of fruits across much of Southeast Asia, the thorny durian is infamous for its pungent fragrance and strong taste. Although the fruit is commonly recommended to foreign tourists looking to get a taste of real Singaporean food, it usually elicits mixed reactions due to its fragrance which has been said to remind some of rubbish, onions, decomposing food, and even petrol. Worse still, the smell can linger for days, and this has caused public transportation and hotels to ban people from bringing durian with them. However, this poses no problems for fans of the fruit who...
House Hunt Guide
Accommodation, property and house hunting guide focusing on price, location and expatriate housing choice like an apartment or house.
Relocation to Singapore
Guides on relocation, staying and living in Singapore, information and tips when relocating to Singapore. Including culture shock, cost of living and others. All information an expat or would be expat needed to know.
Search for Property
Residential Property - Apartment, black & white house, bungalow, cluster housing, condo, conservation house, flat, penthouse.
Commercial Property - Factory, office, shop or warehouse.
Moving and relocating to Singapore
Rent property, apartment, house in Singapore made easy. Singapore Property Classified listings for apartment, condominium, house and commercial properties.
Information, resource guide and FAQ for Singapore expat. Including living, housing, staying and working in Singapore.
Singapore housing rental guide, travel and transport guides in Singapore.
Expat Singapore relocation, moving services, lodging, accommodation, property and housing rental guide.
Guides on shopping, fine food, sports, places of interest, entertainment and clubbing in Singapore.
Search apartments and houses in Singapore in our Singapore Property Classifieds or view our collection of Singapore Property Pictures.
Join the friendly Expat Forum and share tips and opinions with fellow expatriates.
Renting or Selling property in Singapore
Submit your property listing - apartment, condo, house, flats rental or sale to the most comprehensive property listings database in Singapore.
Our advantages
Most complete Singapore property classifieds - residential and commercial.
Number 1 expatriate & property portal in Singapore.
Re: People still without masks
What comes after double mutant.

The triple mutant.

https://www.independent.co.uk/asia/india/india-triple-mutant-covid-variant-b1835094.html



Posted in General Discussions
Re: People still without masks
Another interesting article that also reminds of my past work on .....



Posted in General Discussions
Re: New born but not married in sg

Hi all

Need some advise from the expert here. Currently I have a baby born in sg dated 8 April 2021 in TMC. But the problem is I am only getting married on 27 April 2021 due to some complex documents that delays the ROM. I am a .....



Posted in Relocating, Moving to Singapore