Singapore Expats offers a one-stop residential Singapore property guide, renting procedure and information directory for expatriates living or relocating to Singapore.
Rent Singapore property, apartment or house has never been easier. Our Singapore Property Classifieds provide one stop property search for apartment, flat or house for rent or sale in Singapore. Expatriate or would-be expat can also exchange tips and ideas in our Expat Forum.
Most
Popular
Searches in the Property Classifieds
Hari Raya Puasa versus Hari Raya Haji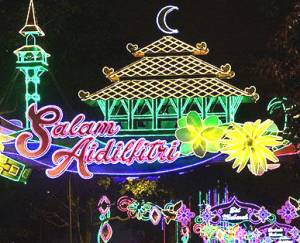 With Hari Raya meaning 'Day of Celebration', it's easy to see why non-Malay speakers are often confused between Hari Raya Puasa and Hari Raya Haji. These two widely-celebrated Muslim holidays in Singapore take place approximately 2 months apart and are celebrated in very different ways. Between the two festivals, the more visually spectacular one is Hari Raya Puasa (also known as Hari Raya Aidilfitri), which occurs at the end of the Islamic holy month of Ramadan.
The Ramadan commemorates the first revelation of the Quran to the Prophet Muhammad, and practitioners spend the month praying, fasting and abstaining from excesses, in order to strengthen their faith, ridding themselves of earthly preoccupations and turning their thoughts towards God. The fasting takes place between dawn and dusk, and practitioners are not allowed to take any form of food or drink during this period.
The Ramadan period will also see a whole host of street fairs and bazaars being conducted as the Muslim population gears up for the Puasa celebrations. As fasting takes place from sunup to sundown, these fairs are especially lively after 7pm. One of the most...

Read More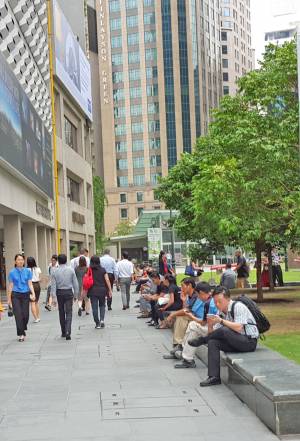 Singapore is a city with some of the most intriguing practices and beliefs that have helped to shape it into one of the world's leading cities in terms of economic strength and social stability. Among the many factors that had led to its success, 'kiasu' behaviour might just have been the deciding factor that led the transformation of the city from a sleepy village into a booming metropolis.
'Kiasu' is an actual word in the OED
In 2012, consultancy firms aAdvantage and Barett Values Centre conducted a joint survey of 2000 local residents, where respondents were asked to select 10 out of almost 90 values and behavioural traits that define the current or desired Singaporean society.
The top answer, selected by over half of all respondents, was 'kiasu'. Referring to one of the most prominent social characteristics of Singaporeans, 'kiasu' (kee-ah-soo) is a popular Singlish term that emerged from the Hokkien dialect, and which means 'a fear of losing'.
But what does it really mean? In Singapore, kiasu behaviour is not just a serious...

Read More
House Hunt Guide
Accommodation, property and house hunting guide focusing on price, location and expatriate housing choice like an apartment or house.
Relocation to Singapore
Guides on relocation, staying and living in Singapore, information and tips when relocating to Singapore. Including culture shock, cost of living and others. All information an expat or would be expat needed to know.
Search for Property
Residential Property - Apartment, black & white house, bungalow, cluster housing, condo, conservation house, flat, penthouse.
Commercial Property - Factory, office, shop or warehouse.
Moving and relocating to Singapore
Rent property, apartment, house in Singapore made easy. Singapore Property Classified listings for apartment, condominium, house and commercial properties.
Information, resource guide and FAQ for Singapore expat. Including living, housing, staying and working in Singapore.
Singapore housing rental guide, travel and transport guides in Singapore.
Expat Singapore relocation, moving services, lodging, accommodation, property and housing rental guide.
Guides on shopping, fine food, sports, places of interest, entertainment and clubbing in Singapore.
Search apartments and houses in Singapore in our Singapore Property Classifieds or view our collection of Singapore Property Pictures.
Join the friendly Expat Forum and share tips and opinions with fellow expatriates or login to our Dating & Friends section.
Renting or Selling property in Singapore
Submit your property listing - apartment, condo, house, flats rental or sale to the most comprehensive property listings database in Singapore.
Our advantages
Most complete Singapore property classifieds - residential and commercial.
Number 1 expatriate & property portal in Singapore.