Singapore Expats offers a one-stop residential Singapore property guide, renting procedure and information directory for expatriates living or relocating to Singapore.
Rent Singapore property, apartment or house has never been easier. Our Singapore Property Classifieds provide one stop property search for apartment, flat or house for rent or sale in Singapore. Expatriate or would-be expat can also exchange tips and ideas in our Expat Forum.
Most
Popular
Searches in the Property Classifieds
The Best Picnic Spots in Singapore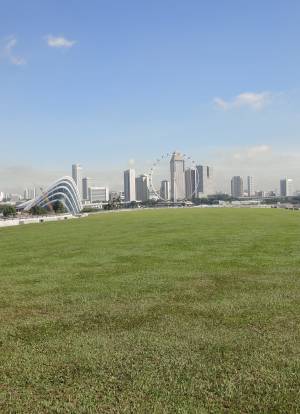 Now that summer's arrived, many are looking for the perfect spot to spend time with our loved ones out in the sunshine. Lying down in a shady spot with a sandwich and a cold beer in hand could be the uncomplicated sum of all our wants, but unfortunately, tranquil havens on this sunny island are few and in between. If duking it out with five hundred other people at East Coast Park isn't quite your cup of tea, why not check out these alternative picnic spots in Singapore?
Chinese and Japanese Gardens
Well loved by locals and tourists alike, the Chinese and Japanese Gardens in the West of Singapore deserve a visit if you've never been there before. Exquisitely manicured bonsais, tranquil winding paths, and lovely imperial style architecture are some of the sights that you can look forward to during your visit to the Chinese Garden. The Japanese Garden, situated a short walk away from the Chinese Garden, showcases the landscape of the Muromachi and Momoyama historical periods in Japan, and features stone paths, lanterns and Japanese-style pagodas.
Many tend to go to the gardens on weekend mornings, so you might want to choose a weekday...

Read More
5 things every expat must try in Singapore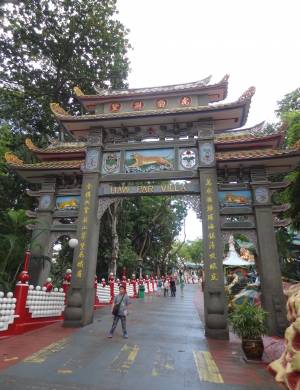 Singapore is without a doubt, a concrete jungle with skyscrapers and air-conditioned shopping malls at every turn. Nevertheless, if you think that that's all there is to the city-state, you can't be more mistaken. While Singapore's rapid development and economic progress are factors that make it stand out, what really makes your experience in this city 'uniquely Singaporean' aren't always the same ones that put us on the world map – well, not always anyway. In this article, we'll skip the usual – the zoo, museums and glitzy malls to bring you a few must-try activities from a local's perspective.
Explore a modern cultural enclave
Take a breather traversing Tiong Bahru's peaceful, quiet lanes and bask in the location's quaint yet modern charm that is the result of well-contrasted vestiges of the old and new. On the ground floor of beautifully preserved art deco style shophouses, you'll find traditional coffee shops sandwiched between cool 'indie' shops, restaurants, cafes and bars. This, coupled with the general tranquil atmosphere of the place...

Read More
House Hunt Guide
Accommodation, property and house hunting guide focusing on price, location and expatriate housing choice like an apartment or house.
Relocation to Singapore
Guides on relocation, staying and living in Singapore, information and tips when relocating to Singapore. Including culture shock, cost of living and others. All information an expat or would be expat needed to know.
Search for Property
Residential Property - Apartment, black & white house, bungalow, cluster housing, condo, conservation house, flat, penthouse.
Commercial Property - Factory, office, shop or warehouse.
Moving and relocating to Singapore
Rent property, apartment, house in Singapore made easy. Singapore Property Classified listings for apartment, condominium, house and commercial properties.
Information, resource guide and FAQ for Singapore expat. Including living, housing, staying and working in Singapore.
Singapore housing rental guide, travel and transport guides in Singapore.
Expat Singapore relocation, moving services, lodging, accommodation, property and housing rental guide.
Guides on shopping, fine food, sports, places of interest, entertainment and clubbing in Singapore.
Search apartments and houses in Singapore in our Singapore Property Classifieds or view our collection of Singapore Property Pictures.
Join the friendly Expat Forum and share tips and opinions with fellow expatriates or login to our Dating & Friends section.
Renting or Selling property in Singapore
Submit your property listing - apartment, condo, house, flats rental or sale to the most comprehensive property listings database in Singapore.
Our advantages
Most complete Singapore property classifieds - residential and commercial.
Number 1 expatriate & property portal in Singapore.