Singapore Expats offers a one-stop residential Singapore property guide, renting procedure and information directory for expatriates living or relocating to Singapore.
Rent Singapore property, apartment or house has never been easier. Our Singapore Property Classifieds provide one stop property search for apartment, flat or house for rent or sale in Singapore. Expatriate or would-be expat can also exchange tips and ideas in our Expat Forum.
Most
Popular
Searches in the Property Classifieds
Etiquette differences between Singapore and America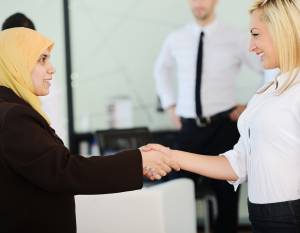 Culture and etiquette is one of the most important things to research before you move to a new country. What is considered polite and friendly in one culture can be highly offensive in another and the differences between American and Singaporean etiquette are a perfect example of why expats should do their research. Whether you're picking up an US ESTA or getting the first flight to Singapore, here are some important differences you should keep in mind.
General Manners
Because America is such a melting pot of cultures and religions, there are no widely accepted rules in terms of how one conducts oneself in public. As long as you are reasonably polite and remain conscious of other people's personal space, you won't be likely to encounter much in terms of conflict. However, in Singapore there are certain gestures or types of body language that you should be cautious of if you do not want to upset anyone. While in America it might be typically to pat a child on their head or ruffle their hair, this can be highly offensive in Singapore as the head is considered to be the...

Read More
How Might the UK Election Result Affect Asian Markets?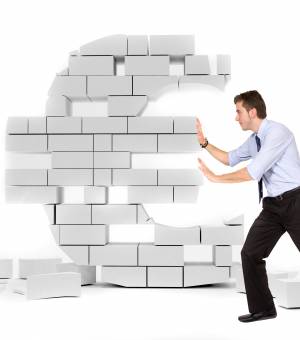 The UK has endured a period of turbulence in the last few months, with the election dominating headlines as people decided who would lead their country in a time of instability and uncertainty. With Brexit negotiations looming, the result of a Hung Parliament and weakened Conservative government could be one of the most significant in recent British history. This article will look at the possible effects the election may have on Asian markets.
Trading
It will be interesting to see how traders react to the result in the UK, which has forced Theresa May to seek support from the DUP in order to form a government. It is still early days, yet the pound was pulverised by an election result which, in the eyes of many businesses and markets, was undesirable.
Those trading forex with Asian currencies may be pleased by a weakened pound, which could prove to be a lucrative trading opportunity when the currency rises in value. The markets could be stimulated by this volatility, which is sure to last for an extended period whilst the election dust settles.
...

Read More
House Hunt Guide
Accommodation, property and house hunting guide focusing on price, location and expatriate housing choice like an apartment or house.
Relocation to Singapore
Guides on relocation, staying and living in Singapore, information and tips when relocating to Singapore. Including culture shock, cost of living and others. All information an expat or would be expat needed to know.
Search for Property
Residential Property - Apartment, black & white house, bungalow, cluster housing, condo, conservation house, flat, penthouse.
Commercial Property - Factory, office, shop or warehouse.
Moving and relocating to Singapore
Rent property, apartment, house in Singapore made easy. Singapore Property Classified listings for apartment, condominium, house and commercial properties.
Information, resource guide and FAQ for Singapore expat. Including living, housing, staying and working in Singapore.
Singapore housing rental guide, travel and transport guides in Singapore.
Expat Singapore relocation, moving services, lodging, accommodation, property and housing rental guide.
Guides on shopping, fine food, sports, places of interest, entertainment and clubbing in Singapore.
Search apartments and houses in Singapore in our Singapore Property Classifieds or view our collection of Singapore Property Pictures.
Join the friendly Expat Forum and share tips and opinions with fellow expatriates or login to our Dating & Friends section.
Renting or Selling property in Singapore
Submit your property listing - apartment, condo, house, flats rental or sale to the most comprehensive property listings database in Singapore.
Our advantages
Most complete Singapore property classifieds - residential and commercial.
Number 1 expatriate & property portal in Singapore.