Singapore Expats offers a one-stop residential Singapore property guide, renting procedure and information directory for expatriates living or relocating to Singapore.
Rent Singapore property, apartment or house has never been easier. Our Singapore Property Classifieds provide one stop property search for apartment, flat or house for rent or sale in Singapore. Expatriate or would-be expat can also exchange tips and ideas in our Expat Forum.
Most
Popular
Searches in the Property Classifieds
The Best Family-Friendly Libraries in Singapore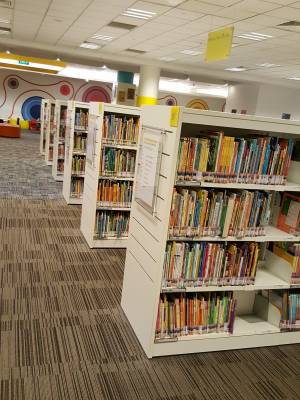 Reading is one of the most powerful tools we have at our disposal to broaden our horizons, to improve ourselves and to connect with the world around us. Many parents are keen on having their children read as much, and as often as they can, because of their belief in the power of the book in helping children to acquire knowledge and hone their language abilities. But how often do children read? A 2015 Scholastic survey of children in the UK found that four dynamics were the most powerful predictors of the reading frequency of children between the ages of 6 to 17:
The child believes that reading books for fun is important
The child enjoys reading
The child's parents read frequently
The child's parents are involved in the child's reading habits
One possible way to help children develop a habit of reading would be to take family trips to libraries together. Regular trips to the library play a large part in helping children to develop a lifelong love of reading and cultivating an interest in acquiring knowledge. Of the many libraries in Singapore, we have picked out the best ones...

Read More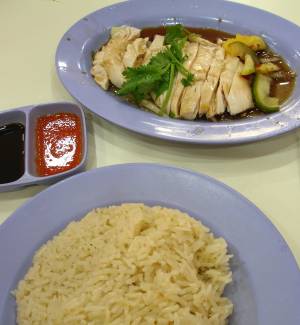 Unless one has lived in Singapore for some time, ordering food at a local coffee shop, or kopitiam, could be a slightly stressful experience. The accents of the stallholders may seem indecipherable, and the food unfamiliar. Even a simple coffee seems to come furnished with its own set of secret codes. A quick peek at the tray of the guy in front seems to reveal items that can only be found in a secret menu.
But it doesn't always have to be so complicated. Most coffee shops have the same kinds of stalls, so once you've mastered the lingo and familiarised yourself with the local foods, you won't feel uncertain or intimidated when walking into one.
Each coffee shop may host about eight to ten stalls. The drinks stall takes pride of place, and is usually found adjacent to the dessert stall. Of the remaining stalls, there would be a store each for Indian food, Malay food, and Western food, as well as several Chinese food stalls. The most common Chinese stalls you'd find in a coffee shop would sell fishball noodles, chicken rice, and economy rice.
Drinks
At the kopitiam, the drinks stall does not only sell...

Read More
House Hunt Guide
Accommodation, property and house hunting guide focusing on price, location and expatriate housing choice like an apartment or house.
Relocation to Singapore
Guides on relocation, staying and living in Singapore, information and tips when relocating to Singapore. Including culture shock, cost of living and others. All information an expat or would be expat needed to know.
Search for Property
Residential Property - Apartment, black & white house, bungalow, cluster housing, condo, conservation house, flat, penthouse.
Commercial Property - Factory, office, shop or warehouse.
Moving and relocating to Singapore
Rent property, apartment, house in Singapore made easy. Singapore Property Classified listings for apartment, condominium, house and commercial properties.
Information, resource guide and FAQ for Singapore expat. Including living, housing, staying and working in Singapore.
Singapore housing rental guide, travel and transport guides in Singapore.
Expat Singapore relocation, moving services, lodging, accommodation, property and housing rental guide.
Guides on shopping, fine food, sports, places of interest, entertainment and clubbing in Singapore.
Search apartments and houses in Singapore in our Singapore Property Classifieds or view our collection of Singapore Property Pictures.
Join the friendly Expat Forum and share tips and opinions with fellow expatriates or login to our Dating & Friends section.
Renting or Selling property in Singapore
Submit your property listing - apartment, condo, house, flats rental or sale to the most comprehensive property listings database in Singapore.
Our advantages
Most complete Singapore property classifieds - residential and commercial.
Number 1 expatriate & property portal in Singapore.