Singapore Expats offers a one-stop residential Singapore property guide, renting procedure and information directory for expatriates living or relocating to Singapore.
Rent Singapore property, apartment or house has never been easier. Our Singapore Property Classifieds provide one stop property search for apartment, condo or house for rent or sale in Singapore. Expatriate or would-be expat can also exchange tips and ideas in our Expat Forum.
SINGAPORE PROPERTY SEARCH
Eight Must-Try Chinese New Year Goodies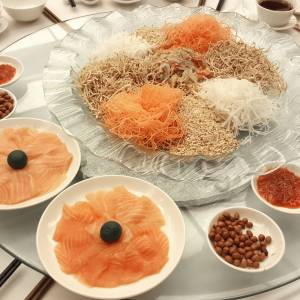 As the fifteen-day celebration of the Lunar New Year looms close, festive goodies are beginning to pile up in the average Chinese home till the shelves themselves begin to creak under the portly bulk of assorted seasonal treats and delicacies. It's certainly not uncommon to hear complaints about the gaining of holiday weight or the insidious threat of high cholesterol and diabetes, but you'd almost never hear a word against the taste of these delicious foods. Among the wealth of available treats, eight of them should definitely not be missed.
Love letters
A well-loved food in Singapore—especially during the Lunar New Year period—love letters are commonly sold at bakeries and supermarkets everywhere. These wafers are also known as dan juan (egg rolls) in Chinese, and are mainly made of egg, flour and sugar. Each paper-thin wafer is rolled up to form a delicate roll, reminiscent of the letters that were carried by messenger pigeons hundreds of years ago. Each bite is deliciously crisp and fragrant and is usually available plain, or with a chocolate or strawberry cream filling.
...
A Guide To The Most Accessible Attractions In Singapore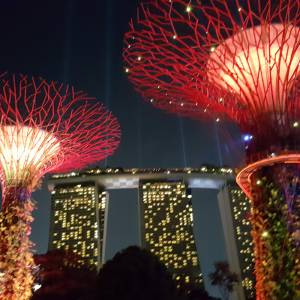 Singapore capitalises on its melting pot of cultures, and as a result of this, many expats have relocated to the city in order to enjoy what is becoming one of Asia's most in-demand destinations, on a more permanent basis. With Singapore's train system, known as the Mass Rapid Transport System being fully wheelchair accessible, and ideal for those using mobility scooters, it's easy to see why Singapore is becoming a popular destination for both travellers and expats with reduced mobility. In addition to being able to seamlessly manoeuvre around the city, it is also helpful to know of the accessible attractions which you can enjoy. Here, we've put together a quick guide to the most accessible attractions in Singapore for whether you're travelling or relocating to the island city.
Gardens By The Bay
This particular attraction is an extremely popular one with tourists and residents, and with the Flower Dome and Cloud Forest conservatories making up a beautiful, natural attraction, it's easy to see why. Fortunately, those with...
House Hunt Guide
Accommodation, property and house hunting guide focusing on price, location and expatriate housing choice like an apartment or house.
Relocation to Singapore
Guides on relocation, staying and living in Singapore, information and tips when relocating to Singapore. Including culture shock, cost of living and others. All information an expat or would be expat needed to know.
Search for Property
Residential Property - Apartment, black & white house, bungalow, cluster housing, condo, conservation house, flat, penthouse.
Commercial Property - Factory, office, shop or warehouse.
Moving and relocating to Singapore
Rent property, apartment, house in Singapore made easy. Singapore Property Classified listings for apartment, condominium, house and commercial properties.
Information, resource guide and FAQ for Singapore expat. Including living, housing, staying and working in Singapore.
Singapore housing rental guide, travel and transport guides in Singapore.
Expat Singapore relocation, moving services, lodging, accommodation, property and housing rental guide.
Guides on shopping, fine food, sports, places of interest, entertainment and clubbing in Singapore.
Search apartments and houses in Singapore in our Singapore Property Classifieds or view our collection of Singapore Property Pictures.
Join the friendly Expat Forum and share tips and opinions with fellow expatriates or login to our Dating & Friends section.
Renting or Selling property in Singapore
Submit your property listing - apartment, condo, house, flats rental or sale to the most comprehensive property listings database in Singapore.
Our advantages
Most complete Singapore property classifieds - residential and commercial.
Number 1 expatriate & property portal in Singapore.