Singapore Expats offers a one-stop residential Singapore property guide, renting procedure and information directory for expatriates living or relocating to Singapore.
Rent Singapore property, apartment or house has never been easier. Our Singapore Property Classifieds provide one stop property search for apartment, condo or house for rent or sale in Singapore. Expatriate or would-be expat can also exchange tips and ideas in our Expat Forum.
SINGAPORE PROPERTY SEARCH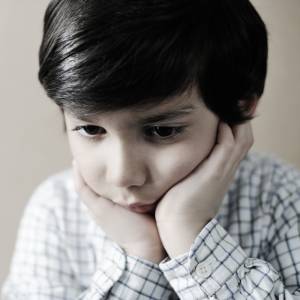 We've all watched that hilarious video of a two year old blaming Batman for the pink squiggles on his mother's mirror, and it's hard to find anyone who doesn't think that the kid is ridiculously charming. And yet, when we are confronted by the blatant lies that our wide-eyed children spout, we're usually torn between laughter and exasperation. Sometimes, the lies don't even seem to be driven by any rational desire to avoid punishment or to secure a coveted item or privilege, but seem to be propagated purely on impulse.
But is this normal, and is there an actual reason for it?
The answer to both is yes. It's incredibly normal for children to lie, and this is especially so for children below the age of 7, who may not even feel that it is wrong to conflate truth and fiction. From the time children are born, they are accustomed to taking their social cues from those around them. Young children are sensitive to the moods of...
Public Transportation in Singapore (Taxi)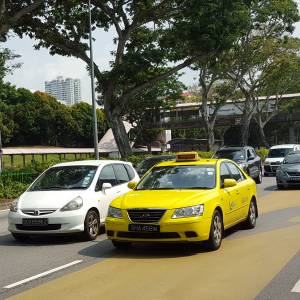 In Singapore where many locals have made it into a lifelong game to source for all that is cheap and good, there is one thing that almost never fails to live up to its promise: Local taxis. Even though licensed taxi companies and transport-sourcing companies like Uber and GrabTaxi continue to fight over customers, there has not been a drastic decrease in passengers electing to use the services of the former in Singapore. Though Uber and GrabTaxi may have taken over a significant proportion of the market, the lower rates charged by these drivers have also expanded the pool of potential customers who are now willing to consider taxi as a viable public transportation option in their regular life.
Another reason for the continued patronage of licensed taxis in Singapore is the relatively affordable fares charged by local taxi companies, as compared to their counterparts in other first world countries. On the Land Transport Authority's website, a table comparing taxi...
House Hunt Guide
Accommodation, property and house hunting guide focusing on price, location and expatriate housing choice like an apartment or house.
Relocation to Singapore
Guides on relocation, staying and living in Singapore, information and tips when relocating to Singapore. Including culture shock, cost of living and others. All information an expat or would be expat needed to know.
Search for Property
Residential Property - Apartment, black & white house, bungalow, cluster housing, condo, conservation house, flat, penthouse.
Commercial Property - Factory, office, shop or warehouse.
Moving and relocating to Singapore
Rent property, apartment, house in Singapore made easy. Singapore Property Classified listings for apartment, condominium, house and commercial properties.
Information, resource guide and FAQ for Singapore expat. Including living, housing, staying and working in Singapore.
Singapore housing rental guide, travel and transport guides in Singapore.
Expat Singapore relocation, moving services, lodging, accommodation, property and housing rental guide.
Guides on shopping, fine food, sports, places of interest, entertainment and clubbing in Singapore.
Search apartments and houses in Singapore in our Singapore Property Classifieds or view our collection of Singapore Property Pictures.
Join the friendly Expat Forum and share tips and opinions with fellow expatriates or login to our Dating & Friends section.
Renting or Selling property in Singapore
Submit your property listing - apartment, condo, house, flats rental or sale to the most comprehensive property listings database in Singapore.
Our advantages
Most complete Singapore property classifieds - residential and commercial.
Number 1 expatriate & property portal in Singapore.