Singapore Expats offers a one-stop residential Singapore property guide, renting procedure and information directory for expatriates living or relocating to Singapore.
Rent Singapore property, apartment or house has never been easier. Our Singapore Property Classifieds provide one stop property search for apartment, condo or house for rent or sale in Singapore. Expatriate or would-be expat can also exchange tips and ideas in our Expat Forum.
Singapore Property Search
Going Digital in the Time of COVID-19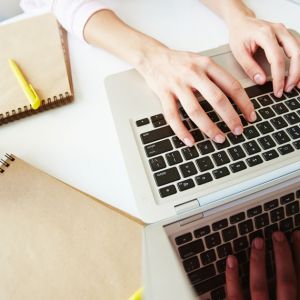 While the more introverted among us may have long been prepared to live in quasi-isolation, many others have been caught on the back foot when the coronavirus pandemic swept across the world and left country after country in lockdown. Not all small local businesses had planned for an eventuality where there would be few to no walk-in customers, and not all workers in the gig economy had a backup plan when demand for their services plummeted overnight.
While it may have seemed unthinkable just a few months ago, many organisations in Singapore have since taken the plunge to explore alternative ways to operate by using technology and going online.
Non-profit organisations:
In line with 'circuit breaker' measures, the National Volunteer and Philanthropy Centre (NVPC) in Singapore has been closed since 7 April 2020 and will remain closed till the end of the lockdown on 1 June 2020. However, the closure of the centre has not...
Social Distancing Measures in Singapore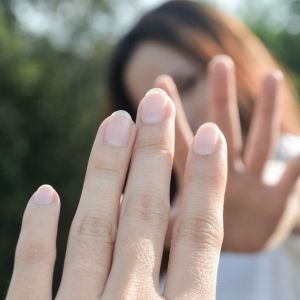 In a bid to prevent the spread of the COVID-19 virus, countries around the world have ramped up social distancing measures. Social distancing, also known as safe distancing in Singapore, involves maintaining greater physical space between oneself and others. The virus can be spread when tiny droplets from coughs or sneezes from a person infected with COVID-19 are inhaled by another. By keeping a greater distance from others, the probability of coming into contact with these droplets is reduced.
However, social distancing can mean different things in different countries. Recommendations from the various health agencies may differ as well. For example, in the US and the UK, people are urged to maintain a distance of at least 2 metres away from one another. In Australia and the Netherlands, the recommended distance is at least 1.5 metres. Advice from the World Health Organisation (WHO) differs from both, by advocating a safe distance of at least 1 metre from those who are...
House Hunt Guide
Accommodation, property and house hunting guide focusing on price, location and expatriate housing choice like an apartment or house.
Relocation to Singapore
Guides on relocation, staying and living in Singapore, information and tips when relocating to Singapore. Including culture shock, cost of living and others. All information an expat or would be expat needed to know.
Search for Property
Residential Property - Apartment, black & white house, bungalow, cluster housing, condo, conservation house, flat, penthouse.
Commercial Property - Factory, office, shop or warehouse.
Moving and relocating to Singapore
Rent property, apartment, house in Singapore made easy. Singapore Property Classified listings for apartment, condominium, house and commercial properties.
Information, resource guide and FAQ for Singapore expat. Including living, housing, staying and working in Singapore.
Singapore housing rental guide, travel and transport guides in Singapore.
Expat Singapore relocation, moving services, lodging, accommodation, property and housing rental guide.
Guides on shopping, fine food, sports, places of interest, entertainment and clubbing in Singapore.
Search apartments and houses in Singapore in our Singapore Property Classifieds or view our collection of Singapore Property Pictures.
Join the friendly Expat Forum and share tips and opinions with fellow expatriates.
Renting or Selling property in Singapore
Submit your property listing - apartment, condo, house, flats rental or sale to the most comprehensive property listings database in Singapore.
Our advantages
Most complete Singapore property classifieds - residential and commercial.
Number 1 expatriate & property portal in Singapore.
Re: PEP processing time (personal employment pass)
@LuluLily As I applied on the same day (3rd of July) still pending for me..
I do hope next week should get a update or will give them a call.

Did call them a few weeks ago, just to be sure I didn't miss any information, but the call agent couldn't say more then "Its going to take 8 weeks, but .....



Posted in Relocating, Moving to Singapore
Re: PR approval chance in 2020

Syrus - before Covid came along ICA was approving ~500 "caucasians" for PR. Now after Covid I reckon it will be 0.


:o



Posted in PR, Citizenship, Passes & Visas for Foreigners
Hi,

For sure the add is false, as these apartments normally go for 4200,-...
with the current situation, probably can get it cheaper, but not 3400,- cheaper :lol:



Posted in Relocating, Moving to Singapore
Re: PR approval chance in 2020

Greetings everyone~
I would like to thank you for taking a looking at my chances, much appreciated.
My family and I moved to Singapore last July. I have been a China Subsidiary CEO of a listed Korean Online game company. I later opened .....



Posted in PR, Citizenship, Passes & Visas for Foreigners
Re: Any reliable and honest Maid agency
I met and spoke with a number of agencies before finding one I felt I could work with. (White Glove). If you've been in singapore a while you will see plenty of expats that are leaving recommending their helpers and that is another route you can use.



Posted in Domestic Helper & Babysitter Issues