Singapore Expats offers a one-stop residential Singapore property guide, renting procedure and information directory for expatriates living or relocating to Singapore.
Rent Singapore property, apartment or house has never been easier. Our Singapore Property Classifieds provide one stop property search for apartment, condo or house for rent or sale in Singapore. Expatriate or would-be expat can also exchange tips and ideas in our Expat Forum.
Singapore Property Search
Coping With Being An Expat In A New Country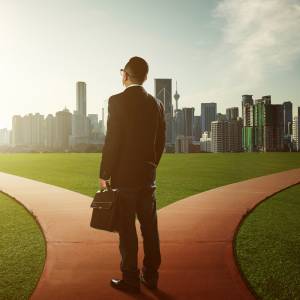 For many people, the idea of relocating to a new country is an exciting and daunting prospect. This could be for work commitments, or simply for a lifestyle change. Regardless of whether you are relocating solo, or with your family, being an expat can also be challenging at times. With so much to take in, and lots of new experiences to come to terms with, it can sometimes seem impossible to keep up with it all. This handy guide offers some suggestions for coping with being an expat.
Missing Your Friends and Family
One of the most obvious challenges in moving to a new country is the fact that you will inevitably leave friends and family behind. This will have likely been a consideration you will have been aware of before deciding to move. However, this won't make it any easier come moving day.
If you are struggling with homesickness and are missing loved ones, try and remember the reasons for why you relocated in the first place. New...
7 Quirky Customs Unique to Singapore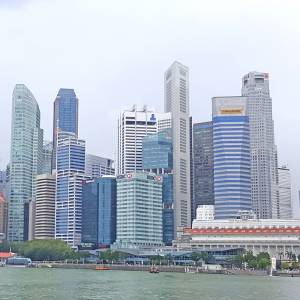 Many travellers do their homework on the country they wish to visit beforehand. Places to visit, food to try and unique experiences. But, savvy travellers also do research on customs and traditions to avoid committing a faux pas that gets them on the front page of the local news or worse, a crime.
Singapore, like many other countries, has its own fair share of quirks, traditions and customs unique to itself. So here is our guide of uniquely Singaporean customs for travellers or people looking to live or visit here.
1. Chewing Gum is Banned
Singapore has a long sordid history with chewing gum. The sale and consumption of chewing gum is prohibited in Singapore. Banned in 1992 due to vandals causing disruption on public transport by covering sensors with chewing gum, Singapore has refused to lift the ban even when wrigley's successfully lobbied to have...
House Hunt Guide
Accommodation, property and house hunting guide focusing on price, location and expatriate housing choice like an apartment or house.
Relocation to Singapore
Guides on relocation, staying and living in Singapore, information and tips when relocating to Singapore. Including culture shock, cost of living and others. All information an expat or would be expat needed to know.
Search for Property
Residential Property - Apartment, black & white house, bungalow, cluster housing, condo, conservation house, flat, penthouse.
Commercial Property - Factory, office, shop or warehouse.
Moving and relocating to Singapore
Rent property, apartment, house in Singapore made easy. Singapore Property Classified listings for apartment, condominium, house and commercial properties.
Information, resource guide and FAQ for Singapore expat. Including living, housing, staying and working in Singapore.
Singapore housing rental guide, travel and transport guides in Singapore.
Expat Singapore relocation, moving services, lodging, accommodation, property and housing rental guide.
Guides on shopping, fine food, sports, places of interest, entertainment and clubbing in Singapore.
Search apartments and houses in Singapore in our Singapore Property Classifieds or view our collection of Singapore Property Pictures.
Join the friendly Expat Forum and share tips and opinions with fellow expatriates or login to our Dating & Friends section.
Renting or Selling property in Singapore
Submit your property listing - apartment, condo, house, flats rental or sale to the most comprehensive property listings database in Singapore.
Our advantages
Most complete Singapore property classifieds - residential and commercial.
Number 1 expatriate & property portal in Singapore.