Singapore Expats offers a one-stop residential Singapore property guide, renting procedure and information directory for expatriates living or relocating to Singapore.
Rent Singapore property, apartment or house has never been easier. Our Singapore Property Classifieds provide one stop property search for apartment, condo or house for rent or sale in Singapore. Expatriate or would-be expat can also exchange tips and ideas in our Expat Forum.
Singapore Property Search
4 Vacation Options Which are Perfect for All the Family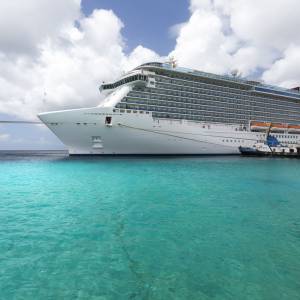 All families are different, which means that your preferred type of vacation might not be the same as someone else's. That doesn't mean that all families are not in agreement that vacationing as one should be relaxing and ideal opportunities for bonding and quality time spent together.
You don't want the majority of your vacation to be spent worrying about where you're going to eat, fretting over travel distances and if you've packed the right items for the journey. You want your vacation to be a treat to remember, and the below options all guarantee an amazing vacation as a family.
Sailing on a Cruise
Cruises provide the luxury of knowing that everything you require is in one place – which is a relief when you have a whole family to fend for. You don't have to worry about getting in supplies or how to keep your family occupied. A family cruise provides everything you're going...
Slingers offer interesting spectacle for basketball fans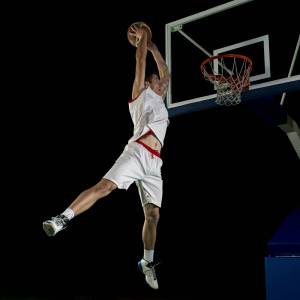 Basketball has become one of the most popular sports on the planet due to the popularity of the NBA. It's not just in the United States where it has long been a staple of the zeitgeist from October to June during the season. The sport has spread its wings across the globe with television and streaming services and increasing numbers of people are consuming the product.
However, not everywhere in the world has access to the television rights as Singapore only has a television deal that carries seven regular-season games, along with the playoffs and NBA Finals. The regular season lasts until May; therefore, it's a long time not being able to watch the action. While it's still possible to track the leading contenders in the latest basketball odds for the crown, a lack of...
House Hunt Guide
Accommodation, property and house hunting guide focusing on price, location and expatriate housing choice like an apartment or house.
Relocation to Singapore
Guides on relocation, staying and living in Singapore, information and tips when relocating to Singapore. Including culture shock, cost of living and others. All information an expat or would be expat needed to know.
Search for Property
Residential Property - Apartment, black & white house, bungalow, cluster housing, condo, conservation house, flat, penthouse.
Commercial Property - Factory, office, shop or warehouse.
Moving and relocating to Singapore
Rent property, apartment, house in Singapore made easy. Singapore Property Classified listings for apartment, condominium, house and commercial properties.
Information, resource guide and FAQ for Singapore expat. Including living, housing, staying and working in Singapore.
Singapore housing rental guide, travel and transport guides in Singapore.
Expat Singapore relocation, moving services, lodging, accommodation, property and housing rental guide.
Guides on shopping, fine food, sports, places of interest, entertainment and clubbing in Singapore.
Search apartments and houses in Singapore in our Singapore Property Classifieds or view our collection of Singapore Property Pictures.
Join the friendly Expat Forum and share tips and opinions with fellow expatriates.
Renting or Selling property in Singapore
Submit your property listing - apartment, condo, house, flats rental or sale to the most comprehensive property listings database in Singapore.
Our advantages
Most complete Singapore property classifieds - residential and commercial.
Number 1 expatriate & property portal in Singapore.
Re: Finnair recruitment at jobsdb.com.sg
Posted in Airline Careers
You still don't get it do you, troll. Nobody called you an idiot, even if it might be true. I called you and will continue as long as you remain one, a troll. You act like a troll, sound like a troll. You can hardly make a post without an agitating remark. So I give it right back. Trolls reap what .....



Posted in Latest News & Current Affairs
It's ok, damage is done. I don't think anyone will contribute much if dissenting opinions are freely deleted.

I was asked for my opinion, I gave it, you called me an idiot for my opinion, it turned out that my opinion was corroborated by the actions of at least 2 governments, yet instead of .....



Posted in Latest News & Current Affairs
I didn't make any mistake but you are making one that is going to cost you a time out like a two year old. I'm deliberately allow you posts to stay up long enough so everybody knows what a douche you are. If you had enough sense, you would have noticed the timelines and wouldn't have stuck your .....



Posted in Latest News & Current Affairs
Hahaha the problem is, you are so slow deleting my posts that everyone else gets a chance to read them. This will be the 6th one you've deleted from this thread. Well done, but sorry you are not able to admit you made a mistake.



Posted in Latest News & Current Affairs