Singapore Expats offers a one-stop residential Singapore property guide, renting procedure and information directory for expatriates living or relocating to Singapore.
Rent Singapore property, apartment or house has never been easier. Our Singapore Property Classifieds provide one stop property search for apartment, condo or house for rent or sale in Singapore. Expatriate or would-be expat can also exchange tips and ideas in our Expat Forum.
Singapore Property Search
Personalised Employment Pass vs Singapore Employment Pass 2021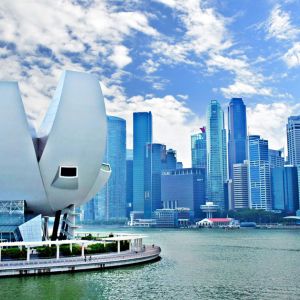 The Singapore Employment Pass (EP) is a work visa that allows foreign professionals with an opportunity to work in Singapore in certain specialized, managerial or executive positions. However, this commonly available work visa requires an employer to sponsor the applicant and the successful EP holder cannot change employer without a new employer having to make a new application.
Due to economic and political pressures, the Singapore government has also been revising and tightening the qualifying criteria for Employment Pass to make it harder for new applications and approvals especially for junior to mid level foreign executives. The minimum qualifying monthly salary for Singapore Employment Pass applications has been revised to SGD4,500 for candidates who are fresh university graduates while higher salaries are required for...
GIIS East Coast Campus: A Premier Destination for World-Class International Education in Singapore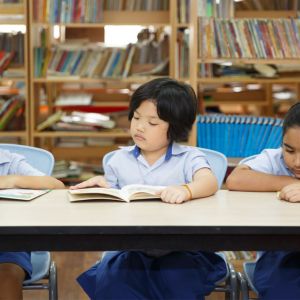 Nestled in a quiet neighbourhood, away from the crowds and clamour of downtown, you'll find Global Indian International School (GIIS), an international school in east of Singapore.
Like GIIS' twenty other campuses around the world, the East Coast campus offers a world-class education in a beautiful landscape. Its modern infrastructure and thoughtfully designed facilities align with GIIS' mission to prepare students to thrive amid the challenges of the 21st century. Here's a closer look at the highlights of this vibrant campus.
Prime Location
GIIS East Coast...
House Hunt Guide
Accommodation, property and house hunting guide focusing on price, location and expatriate housing choice like an apartment or house.
Relocation to Singapore
Guides on relocation, staying and living in Singapore, information and tips when relocating to Singapore. Including culture shock, cost of living and others. All information an expat or would be expat needed to know.
Search for Property
Residential Property - Apartment, black & white house, bungalow, cluster housing, condo, conservation house, flat, penthouse.
Commercial Property - Factory, office, shop or warehouse.
Property Websites
Clavon @ Clementi
Register your interest for exclusive preview
Forett @ Bukit Timah
Register your interest for exclusive preview
HomeSeller
$1999 commission to sell your HDB
Moving and relocating to Singapore
Rent property, apartment, house in Singapore made easy. Singapore Property Classified listings for apartment, condominium, house and commercial properties.
Information, resource guide and FAQ for Singapore expat. Including living, housing, staying and working in Singapore.
Singapore housing rental guide, travel and transport guides in Singapore.
Expat Singapore relocation, moving services, lodging, accommodation, property and housing rental guide.
Guides on shopping, fine food, sports, places of interest, entertainment and clubbing in Singapore.
Search apartments and houses in Singapore in our Singapore Property Classifieds or view our collection of Singapore Property Pictures.
Join the friendly Expat Forum and share tips and opinions with fellow expatriates.
Renting or Selling property in Singapore
Submit your property listing - apartment, condo, house, flats rental or sale to the most comprehensive property listings database in Singapore.
Our advantages
Most complete Singapore property classifieds - residential and commercial.
Number 1 expatriate & property portal in Singapore.
Re: Changing to Vinyl Flooring
Hi! I think we can help with your problem. We specialise in Vinyl Flooring with premium quality flooring. Do let us know if we can help! We are contactable at 8161-6411 or you can visit our website at https://www.floornco.com



Posted in Property Talk, Housing & Rental


SGS2020, my mistake, sorry. OP sadly figured out that I may know the ruse they are apparently trying to pull on ICA (which isn't going to work, hence 3 .....



Posted in PR, Citizenship, Passes & Visas for Foreigners

SGS2020, my mistake, sorry. OP sadly figured out that I may know the ruse they are apparently trying to pull on ICA (which isn't going to work, hence 3 rejections already). If he's applying for himself singly, then with the .....



Posted in PR, Citizenship, Passes & Visas for Foreigners

Why is your son studying on a Student's Visa?


Sorry for the late reply.

I was EP holder when I joined first job in SG and my wife and my son were holding DP at that time. When my son in Primary 3, I changed the job .....



Posted in PR, Citizenship, Passes & Visas for Foreigners


There is a nice n cosy ambiance unisex spa called Kyoto Spa located at 5 binjai park. The female therapists r skilled n attentive. One hour of massage is 60 dollar , if .....



Posted in Beauty, Health & Fitness