Singapore Expats offers a one-stop residential Singapore property guide, renting procedure and information directory for expatriates living or relocating to Singapore.
Rent Singapore property, apartment or house has never been easier. Our Singapore Property Classifieds provide one stop property search for apartment, flat or house for rent or sale in Singapore. Expatriate or would-be expat can also exchange tips and ideas in our Expat Forum.
Most
Popular
Searches in the Property Classifieds
The Right Schools for Expatriate Children in Singapore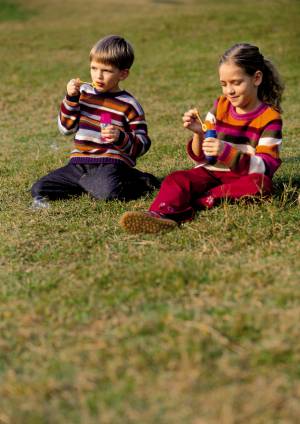 Many expatriates who have relocated to Singapore with their families have found selecting the right school for their children to be a challenge. While the process is a demanding one for most parents, expatriates in particular would have to factor in many other considerations when selecting a school in a foreign country. The selection of an international or public school is the beginning in the search for the right academic environment that fits the child's personality and capabilities. The nature, type and quality of education that expatriate children receive will have crucial and long-lasting effects on them - in particular, those who are likely to return to their country of origin, or who are likely to follow globetrotting parents to other countries.
Six of the most important education considerations for expatriate parents are:
What language needs does your child have?
Which learning approach is best for your child?
What are your child's interests and strengths?
How may your child benefit from local education?
What are the costs involved?
What kind of learning and what...

Read More

Free Activities and Entertainment

At some point or another, all of us would have been at a stage where we bemoan the lack of entertainment in Singapore; there's nothing fun to do in Singapore we hear you cry, and anything fun costs us a kidney or two! That's not necessarily true however, and we have the places to back it up. From outstanding nature spots to some truly amazing art galleries, there's always something in Singapore to keep you entertained.

Visit Changi Airport

Now this may seem a little odd to anyone who's not departing on a flight, but many Singaporeans are actually nonplussed about spending their Saturdays at the airports and often, with their families in tow. But why? Changi Airport, having quite correctly branded itself as a destination unto itself, has facilities that outshine many shopping centres and hosts a wide variety of shops as well. After all, if you're going to spend your time shopping, there's really no reason not to do it in a place with 24-hour shops, water fountains, great views, mesmerizing art installations, and the tallest airport slide in the world—great for amusing both adults and kids. In the words of a...

Read More



House Hunt Guide
Accommodation, property and house hunting guide focusing on price, location and expatriate housing choice like an apartment or house.
Relocation to Singapore
Guides on relocation, staying and living in Singapore, information and tips when relocating to Singapore. Including culture shock, cost of living and others. All information an expat or would be expat needed to know.
Search for Property
Residential Property - Apartment, black & white house, bungalow, cluster housing, condo, conservation house, flat, penthouse.
Commercial Property - Factory, office, shop or warehouse.
Moving and relocating to Singapore
Rent property, apartment, house in Singapore made easy. Singapore Property Classified listings for apartment, condominium, house and commercial properties.
Information, resource guide and FAQ for Singapore expat. Including living, housing, staying and working in Singapore.
Singapore housing rental guide, travel and transport guides in Singapore.
Expat Singapore relocation, moving services, lodging, accommodation, property and housing rental guide.
Guides on shopping, fine food, sports, places of interest, entertainment and clubbing in Singapore.
Search apartments and houses in Singapore in our Singapore Property Classifieds or view our collection of Singapore Property Pictures.
Join the friendly Expat Forum and share tips and opinions with fellow expatriates or login to our Dating & Friends section.
Renting or Selling property in Singapore
Submit your property listing - apartment, condo, house, flats rental or sale to the most comprehensive property listings database in Singapore.
Our advantages
Most complete Singapore property classifieds - residential and commercial.
Number 1 expatriate & property portal in Singapore.