Singapore Expats offers a one-stop residential Singapore property guide, renting procedure and information directory for expatriates living or relocating to Singapore.
Rent Singapore property, apartment or house has never been easier. Our Singapore Property Classifieds provide one stop property search for apartment, condo or house for rent or sale in Singapore. Expatriate or would-be expat can also exchange tips and ideas in our Expat Forum.
SINGAPORE PROPERTY SEARCH
5 Reasons To Study in Singapore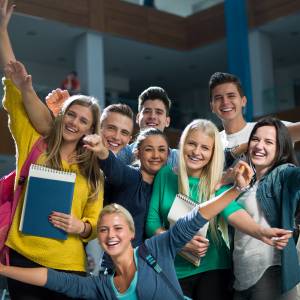 It's a fact; Singapore is among the top education destinations in the entire world. And rightly so! With the expensive of education on the rise, there are so many great benefits of studying in Singapore including reduced fees, a range of highly ranked universities and even a tuition grant so you can be assured your assignment writing won't go to waste. Deciding where to study abroad to best satisfy your fernweh can be difficult, but here's five reasons to study in Singapore:
It's one of the best education systems – in the world
While studying abroad is no longer considered "big news", studying in Singapore is. Not only does Singapore offer several pathways to provide students with different learning tendencies and preferences with a personalised learning profile, which is designed to benefit the individuals' strengths, but Singapore's education system is responsive to the Landscape Changes System too. Though it is a quiet competitor, the National University of Singapore is amongst the top 100 in the...
How to Make Money When You Move to Singapore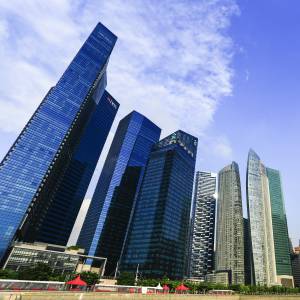 As a wealthy and emerging financial district, Singapore is well and truly putting its name on the map, and attracting many people wishing to work in its lucrative industries. In fact, Singapore works out as the third most lucrative country for professional expats to work in after income tax has been taken into account. Here are some of the best ways to make a living if you are an expat in Singapore.
Tourism
Singapore is a popular holiday destination, and as such has a thriving tourism industry. This means that expats who have just moved to the country should easily be able to secure a job in one of the many businesses which operates in this sector, such as a bar or restaurant.
The Singapore Tourism Board is a possible option for those who want to help Singapore's tourism industry grow and expand further, and it also contains useful information about the different areas of the tourism industry which you could explore. With visitor numbers likely to keep...
House Hunt Guide
Accommodation, property and house hunting guide focusing on price, location and expatriate housing choice like an apartment or house.
Relocation to Singapore
Guides on relocation, staying and living in Singapore, information and tips when relocating to Singapore. Including culture shock, cost of living and others. All information an expat or would be expat needed to know.
Search for Property
Residential Property - Apartment, black & white house, bungalow, cluster housing, condo, conservation house, flat, penthouse.
Commercial Property - Factory, office, shop or warehouse.
Moving and relocating to Singapore
Rent property, apartment, house in Singapore made easy. Singapore Property Classified listings for apartment, condominium, house and commercial properties.
Information, resource guide and FAQ for Singapore expat. Including living, housing, staying and working in Singapore.
Singapore housing rental guide, travel and transport guides in Singapore.
Expat Singapore relocation, moving services, lodging, accommodation, property and housing rental guide.
Guides on shopping, fine food, sports, places of interest, entertainment and clubbing in Singapore.
Search apartments and houses in Singapore in our Singapore Property Classifieds or view our collection of Singapore Property Pictures.
Join the friendly Expat Forum and share tips and opinions with fellow expatriates or login to our Dating & Friends section.
Renting or Selling property in Singapore
Submit your property listing - apartment, condo, house, flats rental or sale to the most comprehensive property listings database in Singapore.
Our advantages
Most complete Singapore property classifieds - residential and commercial.
Number 1 expatriate & property portal in Singapore.