Singapore Expats offers a one-stop residential Singapore property guide, renting procedure and information directory for expatriates living or relocating to Singapore.
Rent Singapore property, apartment or house has never been easier. Our Singapore Property Classifieds provide one stop property search for apartment, flat or house for rent or sale in Singapore. Expatriate or would-be expat can also exchange tips and ideas in our Expat Forum.
SINGAPORE PROPERTY SEARCH
Most
Popular
Searches in the Property Classifieds
Domestic and International Moving Services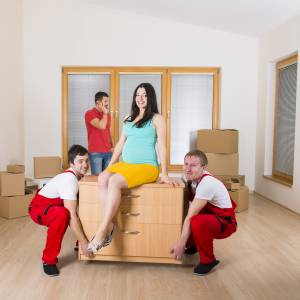 Whether you're moving across the country or overseas, the responsibilities of a moving company do not change - in all cases, customers would be need to know how the movers will pack their belongings, how fragile items are protected, the shipping method selected, and the reliability of the services provided. The key difference between the two, however, is that if you're making a domestic move, it will be much easier for you to transport perishable goods, create a stress-free move for your pets, ensure that fragile and expensive items are safely protected, or to bring your car or boat over to your new address, without having to search for an international mover that would be able to accommodate these requests.
However, as with all jobs, engaging a professional with the right experience and tools could save you the time and effort of doing so yourself, and also reduces the risk of precious belongings being damaged by being incorrectly packed or transported. Before deciding on the right moving company for the job, there are a few things that you should consider:
Research movers
Before choosing the mover, be sure to do some research to find...

Read More
Cost of giving birth in Singapore as an expat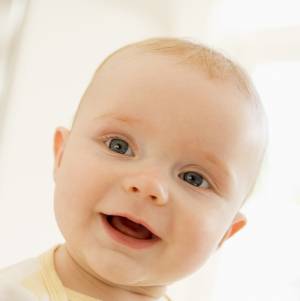 Singapore has long been one of the top destinations for expats and their families. With a robust economy, a variety of industries, a wealth of jobs, easy access to the rest of Southeast Asia, and some of the world's best schools it is easy to see why. If you are planning on moving here and starting a family there is one thing you might be interested in knowing: The cost of giving birth in Singapore.
In this article, leading Singapore-based global insurance broker Pacific Prime Singapore discusses not only the cost of giving birth in the city but also how expats can pay for it.
The cost of giving birth in Singapore
It is well known that Singapore has one of the most efficient healthcare systems in the world. This has made it one of the top destinations for medical tourism and expats who move here can benefit from the high quality of care available. In fact, according to the recently released Expat Explorer survey from HSBC, Singapore was ranked 6th overall for healthcare by expats.
One of the...

Read More
House Hunt Guide
Accommodation, property and house hunting guide focusing on price, location and expatriate housing choice like an apartment or house.
Relocation to Singapore
Guides on relocation, staying and living in Singapore, information and tips when relocating to Singapore. Including culture shock, cost of living and others. All information an expat or would be expat needed to know.
Search for Property
Residential Property - Apartment, black & white house, bungalow, cluster housing, condo, conservation house, flat, penthouse.
Commercial Property - Factory, office, shop or warehouse.
Moving and relocating to Singapore
Rent property, apartment, house in Singapore made easy. Singapore Property Classified listings for apartment, condominium, house and commercial properties.
Information, resource guide and FAQ for Singapore expat. Including living, housing, staying and working in Singapore.
Singapore housing rental guide, travel and transport guides in Singapore.
Expat Singapore relocation, moving services, lodging, accommodation, property and housing rental guide.
Guides on shopping, fine food, sports, places of interest, entertainment and clubbing in Singapore.
Search apartments and houses in Singapore in our Singapore Property Classifieds or view our collection of Singapore Property Pictures.
Join the friendly Expat Forum and share tips and opinions with fellow expatriates or login to our Dating & Friends section.
Renting or Selling property in Singapore
Submit your property listing - apartment, condo, house, flats rental or sale to the most comprehensive property listings database in Singapore.
Our advantages
Most complete Singapore property classifieds - residential and commercial.
Number 1 expatriate & property portal in Singapore.