Singapore Expats offers a one-stop residential Singapore property guide, renting procedure and information directory for expatriates living or relocating to Singapore.
Rent Singapore property, apartment or house has never been easier. Our Singapore Property Classifieds provide one stop property search for apartment, condo or house for rent or sale in Singapore. Expatriate or would-be expat can also exchange tips and ideas in our Expat Forum.
Singapore Property Search
5 Top Trips to Take From Singapore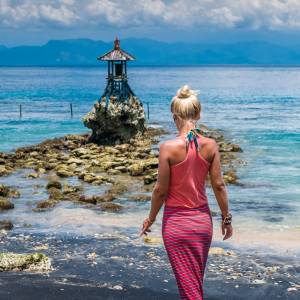 If you have recently moved to Singapore as an ex-pat, you may be overwhelmed by the colorful sights and places to explore in this small but beautiful city-state. However, Singapore is surrounded by many more of the most diverse and exciting locations in Southeast Asia. Once you have moved to Singapore, you would be missing a wonderful, once-in-a-lifetime opportunity by simply staying within the city. If you want to take a short trip from Singapore, we've ranked some of the best places to choose on your travels.
Bali, Indonesia
When most ex-pats think of coming to Asia on holiday, they think about traveling to Bali. Although Bali is only a relatively small island, at only 5,780km squared, it is known to be the hub of Indonesia and Southeast Asia as a whole, with its inviting hotels, bars, and clubs, as well as its tropical climate. If you want to join the flocks of travellers Instagramming lonely island swings and beautiful white sand beaches, one of the...
How to Send Money to Your Bank Account in Australia From Singapore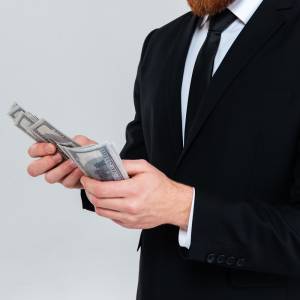 Sending payments overseas can be a bit of a challenge if you're not familiar with the process. Before, transferring money can take up a lot of your time and effort. But, thanks to the advancements of recent times, there are already numerous ways to send money to your bank account from one country to another, such as from Singapore to Australia. Here are some ways on how you can do this:
1. Online Transfer Service
The best way to transfer money from Singapore is through online transfer service. For one, it is the most convenient option to transfer money from Singapore to Australia. Today, you can access the Internet wherever you are in the world, and there are tons of legitimate web platforms that will allow you to seamlessly transfer money from one country to another. With a click of a button, you can send...
House Hunt Guide
Accommodation, property and house hunting guide focusing on price, location and expatriate housing choice like an apartment or house.
Relocation to Singapore
Guides on relocation, staying and living in Singapore, information and tips when relocating to Singapore. Including culture shock, cost of living and others. All information an expat or would be expat needed to know.
Search for Property
Residential Property - Apartment, black & white house, bungalow, cluster housing, condo, conservation house, flat, penthouse.
Commercial Property - Factory, office, shop or warehouse.
Moving and relocating to Singapore
Rent property, apartment, house in Singapore made easy. Singapore Property Classified listings for apartment, condominium, house and commercial properties.
Information, resource guide and FAQ for Singapore expat. Including living, housing, staying and working in Singapore.
Singapore housing rental guide, travel and transport guides in Singapore.
Expat Singapore relocation, moving services, lodging, accommodation, property and housing rental guide.
Guides on shopping, fine food, sports, places of interest, entertainment and clubbing in Singapore.
Search apartments and houses in Singapore in our Singapore Property Classifieds or view our collection of Singapore Property Pictures.
Join the friendly Expat Forum and share tips and opinions with fellow expatriates.
Renting or Selling property in Singapore
Submit your property listing - apartment, condo, house, flats rental or sale to the most comprehensive property listings database in Singapore.
Our advantages
Most complete Singapore property classifieds - residential and commercial.
Number 1 expatriate & property portal in Singapore.




My wife's sponsored application was approved just (mid Dec 19); I applied for her in Dec 18, the waiting time is approx 1 year.


Sent from .....



Posted in PR, Citizenship, Passes & Visas for Foreigners
Re: Economical Condo near Sentosa

I am moving to Singapore in first week of Feb.2020 and my workplace will be Sofitel Sentosa. Would you kindly suggest nearby residential condos within my budget of SG$ 2200-2800 (should not be very far from my work), preferably on .....



Posted in Property Talk, Housing & Rental



My wife's sponsored application was .....



Posted in PR, Citizenship, Passes & Visas for Foreigners



My wife's sponsored application was approved just (mid Dec .....



Posted in PR, Citizenship, Passes & Visas for Foreigners
Re: DBS Non Existant Fraud Controls

Check out YouTrip. It's a Sg based card aimed at travelers which you top up via a phone app using CC or DC. In the OP's scenario loss is limited to the value on the card. All transactions appear instantly on an App so you see what you are .....



Posted in Credit Card & Banking in Singapore