Singapore Expats offers a one-stop residential Singapore property guide, renting procedure and information directory for expatriates living or relocating to Singapore.
Rent Singapore property, apartment or house has never been easier. Our Singapore Property Classifieds provide one stop property search for apartment, condo or house for rent or sale in Singapore. Expatriate or would-be expat can also exchange tips and ideas in our Expat Forum.
SINGAPORE PROPERTY SEARCH
The School of the Future: Achieving the Highest Academic Results with the Speed Learning Approach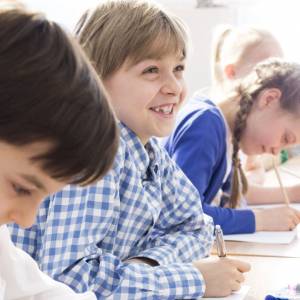 Comfort and pleasure or the beauty of witty ideas and the blessing of creativity, what is more important? That is not the question for thoughtful parents when it comes to choosing a school.
When comparing different international schools, to their surprise parents often find the academic standards unacceptably low. They realize that there is sometimes not much of real a education behind much of the glittering luxury school facilities and redundant entertainment programs. How about teaching kids the idea of resilience and that, in reality, it's all about discipline and efforts if you are going to live your own life? After all, school is not supposed to be a five stars kids hotel combined with fancy sport complex. Socialization is important but only as a part of education. Your own voice is essential but what it will be look like without knowledge and erudition?
The 5 Steps Academy has its own answer. It is the only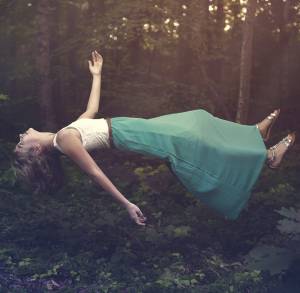 Many Asian horror films have a way of getting under the skin that's unmatched by their Western counterparts. Ju-On made us afraid of our beds, The Ring made us suspicious of innocuous television sets and Shutter made us inspect our photographs with dread. Unlike the impersonal slasher genre in Western horror for instance, many Asian horror stories and films incorporate Asian cultural beliefs and superstitions to heighten the fear factor.

In Singapore, the rich ethnic diversity of the local population has also ensured that the bogeymen of a dozen different cultures continue to thrive in the imaginations of the impressionable. To understand what drives this terror of the dark that creeps up in moments when we realise that we are alone in the dead of night, it is important to first understand the demons that seem to infest this oddly inclusive cultural bubble.

1. Pontianak

The most well-known amongst the...



House Hunt Guide
Accommodation, property and house hunting guide focusing on price, location and expatriate housing choice like an apartment or house.
Relocation to Singapore
Guides on relocation, staying and living in Singapore, information and tips when relocating to Singapore. Including culture shock, cost of living and others. All information an expat or would be expat needed to know.
Search for Property
Residential Property - Apartment, black & white house, bungalow, cluster housing, condo, conservation house, flat, penthouse.
Commercial Property - Factory, office, shop or warehouse.
Moving and relocating to Singapore
Rent property, apartment, house in Singapore made easy. Singapore Property Classified listings for apartment, condominium, house and commercial properties.
Information, resource guide and FAQ for Singapore expat. Including living, housing, staying and working in Singapore.
Singapore housing rental guide, travel and transport guides in Singapore.
Expat Singapore relocation, moving services, lodging, accommodation, property and housing rental guide.
Guides on shopping, fine food, sports, places of interest, entertainment and clubbing in Singapore.
Search apartments and houses in Singapore in our Singapore Property Classifieds or view our collection of Singapore Property Pictures.
Join the friendly Expat Forum and share tips and opinions with fellow expatriates or login to our Dating & Friends section.
Renting or Selling property in Singapore
Submit your property listing - apartment, condo, house, flats rental or sale to the most comprehensive property listings database in Singapore.
Our advantages
Most complete Singapore property classifieds - residential and commercial.
Number 1 expatriate & property portal in Singapore.