Singapore Expats offers a one-stop residential Singapore property guide, renting procedure and information directory for expatriates living or relocating to Singapore.
Rent Singapore property, apartment or house has never been easier. Our Singapore Property Classifieds provide one stop property search for apartment, condo or house for rent or sale in Singapore. Expatriate or would-be expat can also exchange tips and ideas in our Expat Forum.
Singapore Property Search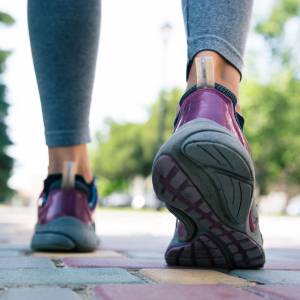 With a reliable, extensive and efficient public transportation system here in Singapore, many locals are extremely used to relying on the bus or MRT to get them exactly where they need to be at exactly the right time. The heat and the humidity also contribute to the average Singaporean's deep-seated reluctance to walk for longer than ten minutes outdoors. However, despite all of this, Singapore may actually be one of the best countries to explore on foot.
The weather in Singapore is usually sunny and interspersed with brief periods of rain. This may not sound like a big deal to Singaporeans, but it really is comparable to living in summertime all year round for everyone else. Say what you will about the weather, the ability to stride everywhere in flip-flops and loose clothing is a definite advantage for exploring any place on foot.
Assuming that you're not allergic to sunlight, you could conceivably be working on a tan while you get your daily...
Kill the heat this Summer – Tips to Select the Best Cold Press Juicer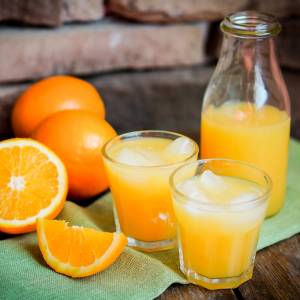 Orange juice might have been part of your childhood fantasy after watching 90s television rom-coms where orange juice was a staple in breakfasts. But the introduction of smoothies has taken the juicing experience to another level where juices have become more than a healthy affair – something fun to tickle your taste buds every day.
But juices are not only important just because your favorite celebrity told in an interview that he/she has it every morning. They are essential because they are one of the major sources of vitamins and enzymes your body needs. And as summer has already soared in our lives, then staying hydrated and maintaining nutrition intake through these juices have become even more essential.
If you are thinking to buy a juicer to get a run this summer, then you will already know that finding the best juicer is not easy. With so many options in the market, there is a high probability that you will end up buying a juicer that you will never...
House Hunt Guide
Accommodation, property and house hunting guide focusing on price, location and expatriate housing choice like an apartment or house.
Relocation to Singapore
Guides on relocation, staying and living in Singapore, information and tips when relocating to Singapore. Including culture shock, cost of living and others. All information an expat or would be expat needed to know.
Search for Property
Residential Property - Apartment, black & white house, bungalow, cluster housing, condo, conservation house, flat, penthouse.
Commercial Property - Factory, office, shop or warehouse.
Moving and relocating to Singapore
Rent property, apartment, house in Singapore made easy. Singapore Property Classified listings for apartment, condominium, house and commercial properties.
Information, resource guide and FAQ for Singapore expat. Including living, housing, staying and working in Singapore.
Singapore housing rental guide, travel and transport guides in Singapore.
Expat Singapore relocation, moving services, lodging, accommodation, property and housing rental guide.
Guides on shopping, fine food, sports, places of interest, entertainment and clubbing in Singapore.
Search apartments and houses in Singapore in our Singapore Property Classifieds or view our collection of Singapore Property Pictures.
Join the friendly Expat Forum and share tips and opinions with fellow expatriates or login to our Dating & Friends section.
Renting or Selling property in Singapore
Submit your property listing - apartment, condo, house, flats rental or sale to the most comprehensive property listings database in Singapore.
Our advantages
Most complete Singapore property classifieds - residential and commercial.
Number 1 expatriate & property portal in Singapore.