Singapore Expats offers a one-stop residential Singapore property guide, renting procedure and information directory for expatriates living or relocating to Singapore.
Rent Singapore property, apartment or house has never been easier. Our Singapore Property Classifieds provide one stop property search for apartment, condo or house for rent or sale in Singapore. Expatriate or would-be expat can also exchange tips and ideas in our Expat Forum.
SINGAPORE PROPERTY SEARCH
Top Tips For Moving Abroad And Finding Work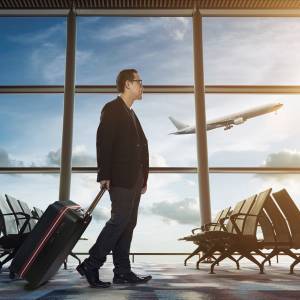 Moving abroad to work is something many of us have probably considered at some point in our lives, however briefly. While a large majority of us wouldn't dare make the bold move, thousands have and went on to successfully find a job overseas. Though you might think that moving abroad and finding work is the same longwinded process as it is at home, there are countless additional things you need to consider, such as getting a visa. Here are our top tips for moving abroad and finding work!
Get The Job First
Though it might sound obvious, it is best to get a job first before moving abroad. Despite the excitement of moving to a new country, whether it is Spain, Italy or Singapore, bear in mind the length of the process of finding a job before you pack your bags and flee your home country with high expectations. It could take weeks, or even months, before you secure an interview – let alone get offered a job! Therefore, you should plan ahead at least 6 months in advance before you relocate to another country.
Some jobs will want you to move immediately, but this isn't always the case. It is also important that you have...
Best 5 External Waterproofing Solutions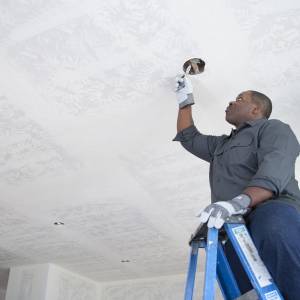 To reduce the cost of maintaining a warm home in the rainy months, there's a whole range of things you can do, not least waterproofing your home to prevent flooding and harmful mould growing inside your home. As well as saving you money and preventing the obvious signs of trapped moisture, external waterproofing can even add value to your property! It's a win-win situation. To help you keep track of unwanted water trapped in your home, here are our top 5 external waterproofing solutions.
Basement Tanking
How does basement tanking work, I hear you ask? While the sound of the term 'basement tanking' can pull up daunting images, it's a cost-effective waterproofing solution perfect for any home. The process involves specialist materials and techniques used to stop water from penetrating the basement of any building. In other words, a liquid waterproof coating is applied to the floor and walls of your basement to treat damp walls and prevent it happening any further.
Clean Your Gutters
Whilst...
House Hunt Guide
Accommodation, property and house hunting guide focusing on price, location and expatriate housing choice like an apartment or house.
Relocation to Singapore
Guides on relocation, staying and living in Singapore, information and tips when relocating to Singapore. Including culture shock, cost of living and others. All information an expat or would be expat needed to know.
Search for Property
Residential Property - Apartment, black & white house, bungalow, cluster housing, condo, conservation house, flat, penthouse.
Commercial Property - Factory, office, shop or warehouse.
Moving and relocating to Singapore
Rent property, apartment, house in Singapore made easy. Singapore Property Classified listings for apartment, condominium, house and commercial properties.
Information, resource guide and FAQ for Singapore expat. Including living, housing, staying and working in Singapore.
Singapore housing rental guide, travel and transport guides in Singapore.
Expat Singapore relocation, moving services, lodging, accommodation, property and housing rental guide.
Guides on shopping, fine food, sports, places of interest, entertainment and clubbing in Singapore.
Search apartments and houses in Singapore in our Singapore Property Classifieds or view our collection of Singapore Property Pictures.
Join the friendly Expat Forum and share tips and opinions with fellow expatriates or login to our Dating & Friends section.
Renting or Selling property in Singapore
Submit your property listing - apartment, condo, house, flats rental or sale to the most comprehensive property listings database in Singapore.
Our advantages
Most complete Singapore property classifieds - residential and commercial.
Number 1 expatriate & property portal in Singapore.