Singapore Expats offers a one-stop residential Singapore property guide, renting procedure and information directory for expatriates living or relocating to Singapore.
Rent Singapore property, apartment or house has never been easier. Our Singapore Property Classifieds provide one stop property search for apartment, condo or house for rent or sale in Singapore. Expatriate or would-be expat can also exchange tips and ideas in our Expat Forum.
Singapore Property Search
COVID-19 and its impact on the environment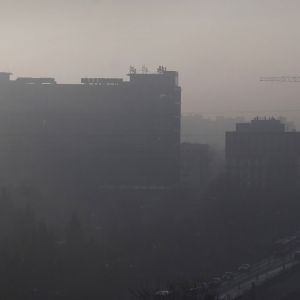 In the wake of the COVID-19 pandemic, the reduction in human activity has led to noticeable benefits for the environment. Around the world, lockdowns and reduced economic activity have led to fewer cars on the road, reduced bus and train services, grounding of planes, and the temporary closure of industrial facilities. Consequently, countries worldwide have experienced a reduction in air pollution and greenhouse gas emissions, leading to many being able to see blue skies and breathe clean air, some for the very first time.
On 23 January 2020, a surprise announcement by the Chinese government barred people from entering and leaving the city of Wuhan. Six days later, all cities in the Hubei province were locked down. In the first three weeks leading up to 13 February, emissions in the area had dropped drastically by as much as 90 per cent at times. Across the country, significant reductions in nitrogen dioxide (NO2), sulphur dioxide (SO2) and particulate matter in the air,...
Singapore-China Fast Lane and the Safe Travel Pass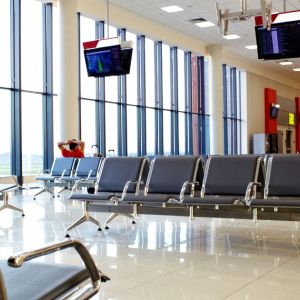 As a result of the COVID-19 pandemic, countries around the world have either restricted or barred visitors from entering the country. Tourism and hospitality businesses which had already been badly affected by lockdowns and closures in the prior months, are now looking to recoup some of their losses. The biggest question on everyone's minds is whether countries will reopen their borders in time for summer, a peak travel period in many countries. Apart from holidaymakers, people who need to travel for work and those hoping to visit friends and family in other countries are also keen to be able to travel without needing to self-isolate upon arrival.
In Singapore, talks have been ongoing to allow for smoother travel between countries. According to Singapore's Minister of Trade and Industry, Chan Chun Sing, Singapore is entering discussions with "as many countries as possible" in order to form 'green lanes'. So far, China has officially become the...
House Hunt Guide
Accommodation, property and house hunting guide focusing on price, location and expatriate housing choice like an apartment or house.
Relocation to Singapore
Guides on relocation, staying and living in Singapore, information and tips when relocating to Singapore. Including culture shock, cost of living and others. All information an expat or would be expat needed to know.
Search for Property
Residential Property - Apartment, black & white house, bungalow, cluster housing, condo, conservation house, flat, penthouse.
Commercial Property - Factory, office, shop or warehouse.
Property Websites
Clavon @ Clementi
Register your interest for exclusive preview
Forett @ Bukit Timah
Register your interest for exclusive preview
HomeSeller
$1999 commission to sell your HDB
Moving and relocating to Singapore
Rent property, apartment, house in Singapore made easy. Singapore Property Classified listings for apartment, condominium, house and commercial properties.
Information, resource guide and FAQ for Singapore expat. Including living, housing, staying and working in Singapore.
Singapore housing rental guide, travel and transport guides in Singapore.
Expat Singapore relocation, moving services, lodging, accommodation, property and housing rental guide.
Guides on shopping, fine food, sports, places of interest, entertainment and clubbing in Singapore.
Search apartments and houses in Singapore in our Singapore Property Classifieds or view our collection of Singapore Property Pictures.
Join the friendly Expat Forum and share tips and opinions with fellow expatriates.
Renting or Selling property in Singapore
Submit your property listing - apartment, condo, house, flats rental or sale to the most comprehensive property listings database in Singapore.
Our advantages
Most complete Singapore property classifieds - residential and commercial.
Number 1 expatriate & property portal in Singapore.
Re: PR approval chance in 2020
I am really glad I found this forum I was feeling like I will have to fish for it all alone. Thanks to the moderators for your dedication.

I want to know my chances of approval and whether if I should be applying for PR at this point or at any point in the future. I first came to SG in Sep 2019 .....



Posted in PR, Citizenship, Passes & Visas for Foreigners
Seems like people have troubles to learn.
https://en.wikipedia.org/wiki/Ammonium_nitrate_disasters



Posted in General Discussions
Re: It is what it is - Trump says

The guy can do sound bites but dig a little deeper and there is nothing there. This is one of the first interviews that has pushed and questioned him. Hopefully even his supporters will see how truly bad he is for the US.


As an .....



Posted in General Discussions

I have gotten a job offer to work in Singapore. Is it a good time to accept a job offer overseas ie: stability, covid19 situation.


I think it would depend on what the offer is...
think about cost of living, are you .....



Posted in Careers & Jobs in Singapore
Re: Moving to Singapore from San Francisco
This is not just about moving to Singapore, it's about moving back. You might find you can't get a job back in the US after your stint in Singapore.

If you want to work in crypto, I'm not I would move to Singapore from San Fran.



Posted in Relocating, Moving to Singapore