Singapore Expats offers a one-stop residential Singapore property guide, renting procedure and information directory for expatriates living or relocating to Singapore.
Rent Singapore property, apartment or house has never been easier. Our Singapore Property Classifieds provide one stop property search for apartment, condo or house for rent or sale in Singapore. Expatriate or would-be expat can also exchange tips and ideas in our Expat Forum.
Singapore Property Search
Five Things You Can Do To Get A Truly Fresh Start As An Expat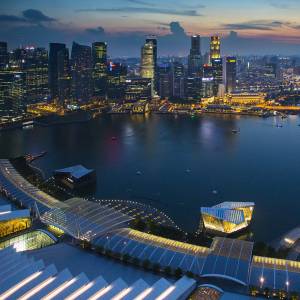 Life as a newly-settled expat has never been easy, especially for those seeking an entirely new start. Among worries about the location you've chosen, the home you're looking to move into and all of the costs and stresses related to the moving process, it can be far too easy to forget why you've decided to move abroad in the first place. For countless expats, the point in moving abroad is to get a fresh start in their life and when you're weighed down by moving stress, this can be easy to forget. To give you a break from all of that packing, we've put together a simple guide to help you get that fresh start you're desperately searching for.
Freshen Up Your Look
This is probably one of the simplest ways to get a fresh start when you travel but also one of the most effective. When you have a new look to show off and enjoy, you can launch into your new move with confidence. Whether you opt for a new wardrobe, or...
Should I homeschool my child in Singapore?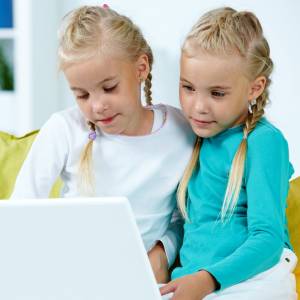 Undaunted by the prospect of being solely responsible for the education of the child, several brave parents in Singapore are known widely in the media for daring to homeschool their children. The most famous of these parents are actress Evelyn Tan and actor Darren Lim, who are known to homeschool their children and also for preferring to live with their family aboard a boat. While the yacht may remain a dream for the rest of us, homeschooling is certainly within our reach. The pros and cons of homeschooling children are many, and here, we present some of the more important issues that should be considered before you submit an application.
Advantages of Homescholing
Freedom to decide on curriculum
One of the most attractive features of homeschooling is the ability to decide on the types of classes that your child attends. His curriculum can be entirely tailored to his interests, personality and ideal career path. Think that chemistry is...
House Hunt Guide
Accommodation, property and house hunting guide focusing on price, location and expatriate housing choice like an apartment or house.
Relocation to Singapore
Guides on relocation, staying and living in Singapore, information and tips when relocating to Singapore. Including culture shock, cost of living and others. All information an expat or would be expat needed to know.
Search for Property
Residential Property - Apartment, black & white house, bungalow, cluster housing, condo, conservation house, flat, penthouse.
Commercial Property - Factory, office, shop or warehouse.
Moving and relocating to Singapore
Rent property, apartment, house in Singapore made easy. Singapore Property Classified listings for apartment, condominium, house and commercial properties.
Information, resource guide and FAQ for Singapore expat. Including living, housing, staying and working in Singapore.
Singapore housing rental guide, travel and transport guides in Singapore.
Expat Singapore relocation, moving services, lodging, accommodation, property and housing rental guide.
Guides on shopping, fine food, sports, places of interest, entertainment and clubbing in Singapore.
Search apartments and houses in Singapore in our Singapore Property Classifieds or view our collection of Singapore Property Pictures.
Join the friendly Expat Forum and share tips and opinions with fellow expatriates or login to our Dating & Friends section.
Renting or Selling property in Singapore
Submit your property listing - apartment, condo, house, flats rental or sale to the most comprehensive property listings database in Singapore.
Our advantages
Most complete Singapore property classifieds - residential and commercial.
Number 1 expatriate & property portal in Singapore.