Singapore Expats offers a one-stop residential Singapore property guide, renting procedure and information directory for expatriates living or relocating to Singapore.
Rent Singapore property, apartment or house has never been easier. Our Singapore Property Classifieds provide one stop property search for apartment, condo or house for rent or sale in Singapore. Expatriate or would-be expat can also exchange tips and ideas in our Expat Forum.
Singapore Property Search
Keeping Your Family Safe from Mosquitoes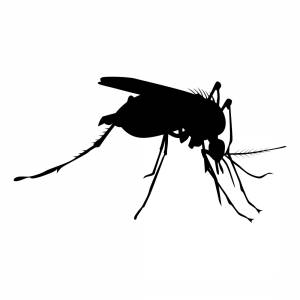 Ever since the first case of Zika broke out in Singapore, the threat posed by mosquitoes has never seemed quite as daunting. Dengue had seemed bad enough, but at least it could be treated and people generally recovered from it. But Zika seemed threatening in a way that most hadn't encountered before: It targeted not just our health, but more importantly, the unborn children carried by expecting mothers.
It's important at this time to remain calm and take reasonable precautions, as well as to sustain a high level of vigilance in eradicating the mosquito threat.
Though there are no foolproof ways to avoid getting bitten by one of these bloodsucking insects, there are many precautions and natural mosquito repellents that you can utilise to keep your family as safe as possible.
Use an effective mosquito repellent
A quick search for affordable and effective mosquito repellents, or even regular bug spray would soon turn up...
Living as an International Student in Singapore - The Frugal Way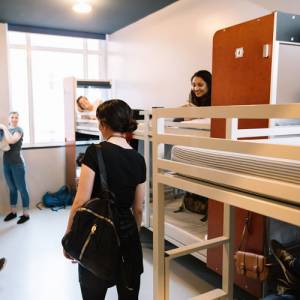 Singapore is an incredible city. Metropolitan and vibrant, people from all around the world try to make it their home. Situated in South-East Asia, the small island is well-known for the incredible mix of cultures that make it so appealing to an increasing number of people. And the amazing thing about Singapore is that it has an incredible education system, giving the world some of the best-prepared experts in multiple domains. The business and industry are also well-developed, opening palpable horizons for all students that come here to finish their degrees. Unsurprisingly, few of them look forward to going back to their home countries, as the prospects they have here beat those present in their origin countries. The workplace culture in all enterprises established here is an intricate mix of global perspectives rooted in traditional Asian beliefs and values.
But before landing in Singapore and starting your new, successful life as an international student,...
House Hunt Guide
Accommodation, property and house hunting guide focusing on price, location and expatriate housing choice like an apartment or house.
Relocation to Singapore
Guides on relocation, staying and living in Singapore, information and tips when relocating to Singapore. Including culture shock, cost of living and others. All information an expat or would be expat needed to know.
Search for Property
Residential Property - Apartment, black & white house, bungalow, cluster housing, condo, conservation house, flat, penthouse.
Commercial Property - Factory, office, shop or warehouse.
Moving and relocating to Singapore
Rent property, apartment, house in Singapore made easy. Singapore Property Classified listings for apartment, condominium, house and commercial properties.
Information, resource guide and FAQ for Singapore expat. Including living, housing, staying and working in Singapore.
Singapore housing rental guide, travel and transport guides in Singapore.
Expat Singapore relocation, moving services, lodging, accommodation, property and housing rental guide.
Guides on shopping, fine food, sports, places of interest, entertainment and clubbing in Singapore.
Search apartments and houses in Singapore in our Singapore Property Classifieds or view our collection of Singapore Property Pictures.
Join the friendly Expat Forum and share tips and opinions with fellow expatriates or login to our Dating & Friends section.
Renting or Selling property in Singapore
Submit your property listing - apartment, condo, house, flats rental or sale to the most comprehensive property listings database in Singapore.
Our advantages
Most complete Singapore property classifieds - residential and commercial.
Number 1 expatriate & property portal in Singapore.