Singapore Expats offers a one-stop residential Singapore property guide, renting procedure and information directory for expatriates living or relocating to Singapore.
Rent Singapore property, apartment or house has never been easier. Our Singapore Property Classifieds provide one stop property search for apartment, condo or house for rent or sale in Singapore. Expatriate or would-be expat can also exchange tips and ideas in our Expat Forum.
Singapore Property Search
Amazing cuisines to sink your teeth into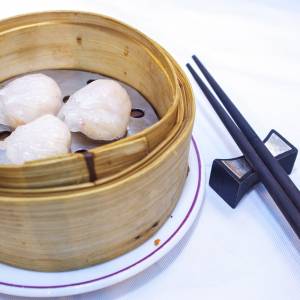 When dining in Singapore—a multicultural city with four main ethnic groups and a large community of foreigners—the rules of etiquette can be hard to follow whether you're eating at a friend's place or in a restaurant. The wide variety of cuisines available locally can make this especially challenging, but you should be familiar with these five cuisines at the very least.
Chinese Cuisine
When dining with a group, usually one main dish is ordered per person. The main dishes are meant to be shared by the entire group, while each individual has a bowl of rice. The plain rice is consumed together with the dishes, and not separately, and is eaten with chopsticks. If soup is part of the meal, each person will have a second bowl into which individual helpings should be ladled from the main tureen at the start of the meal. Soup dumplings, or xiaolongbao, can be especially tricky for people unfamiliar with using chopsticks—the trick...
4 Vacation Options Which are Perfect for All the Family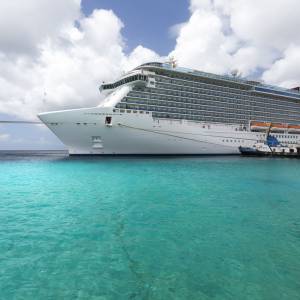 All families are different, which means that your preferred type of vacation might not be the same as someone else's. That doesn't mean that all families are not in agreement that vacationing as one should be relaxing and ideal opportunities for bonding and quality time spent together.
You don't want the majority of your vacation to be spent worrying about where you're going to eat, fretting over travel distances and if you've packed the right items for the journey. You want your vacation to be a treat to remember, and the below options all guarantee an amazing vacation as a family.
Sailing on a Cruise
Cruises provide the luxury of knowing that everything you require is in one place – which is a relief when you have a whole family to fend for. You don't have to worry about getting in supplies or how to keep your family occupied. A family cruise provides everything you're going...
House Hunt Guide
Accommodation, property and house hunting guide focusing on price, location and expatriate housing choice like an apartment or house.
Relocation to Singapore
Guides on relocation, staying and living in Singapore, information and tips when relocating to Singapore. Including culture shock, cost of living and others. All information an expat or would be expat needed to know.
Search for Property
Residential Property - Apartment, black & white house, bungalow, cluster housing, condo, conservation house, flat, penthouse.
Commercial Property - Factory, office, shop or warehouse.
Moving and relocating to Singapore
Rent property, apartment, house in Singapore made easy. Singapore Property Classified listings for apartment, condominium, house and commercial properties.
Information, resource guide and FAQ for Singapore expat. Including living, housing, staying and working in Singapore.
Singapore housing rental guide, travel and transport guides in Singapore.
Expat Singapore relocation, moving services, lodging, accommodation, property and housing rental guide.
Guides on shopping, fine food, sports, places of interest, entertainment and clubbing in Singapore.
Search apartments and houses in Singapore in our Singapore Property Classifieds or view our collection of Singapore Property Pictures.
Join the friendly Expat Forum and share tips and opinions with fellow expatriates.
Renting or Selling property in Singapore
Submit your property listing - apartment, condo, house, flats rental or sale to the most comprehensive property listings database in Singapore.
Our advantages
Most complete Singapore property classifieds - residential and commercial.
Number 1 expatriate & property portal in Singapore.
Best Lounge Chair From Carlo Hofmann
I was looking for the best. I bought the lounge chair from there I am very happy with the cost and quality. They use high-elasticity wool and natural down feathers for cushion and backrest filling to achieve massive .....



Posted in Staying, Living in Singapore
Couple on the lookout for some awesome people to hang out with!
Hi Guys!

We are a South African couple (30yrs +32yrs) and we have officially been in Singapore for a week. We have relocated from Dubai with our adorable cocker spaniel named Charlie. We are fun, outgoing and always up for a chat. We love to travel and we LOVE FOOD! I live for my morning coffee .....



Posted in 30's Club
Re: Waiting outcome for Citizenship Application....

I'd like some opinions on this.

I'm a PR (Indian citizen and race) and I've been living in Singapore since I was 6 months old. I've served my national service and ORDed in December 2013. Though I've applied for citizenship, I've .....



Posted in PR, Citizenship, Passes & Visas for Foreigners
Re: Rib cartilage rhinoplasty in Singapore
I've had it done. It's better than the old system of using hip bone which I had before I broke that. Note that I broke mine (rib cartilage - second time!) and never bothered to get it fixed. It healed crooked.



Posted in Aesthetic Enhancement & Cosmetic Surgery
Privates ones yes. HDB also but there are restrictions on the breed types.



Posted in Relocating, Moving to Singapore