Singapore Expats offers a one-stop residential Singapore property guide, renting procedure and information directory for expatriates living or relocating to Singapore.
Rent Singapore property, apartment or house has never been easier. Our Singapore Property Classifieds provide one stop property search for apartment, condo or house for rent or sale in Singapore. Expatriate or would-be expat can also exchange tips and ideas in our Expat Forum.
Singapore Property Search
Personalised Employment Pass vs Singapore Employment Pass 2020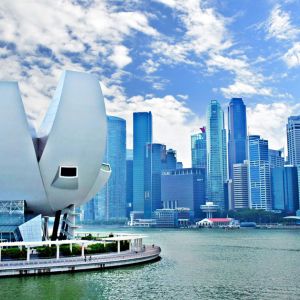 The Singapore Employment Pass (EP) is a work visa that allows foreign professionals with an opportunity to work in Singapore in certain specialized, managerial or executive positions. However, this commonly available work visa requires an employer to sponsor the applicant and the successful EP holder cannot change employer without a new employer having to make a new application.
Due to economic and political pressures, the Singapore government has also been revising and tightening the qualifying criteria for Employment Pass to make it harder for new applications and approvals especially for junior to mid level foreign executives. The minimum qualifying monthly salary for Singapore Employment Pass applications has been revised to SGD4,500 for candidates who are fresh university graduates while higher salaries are required for...
Understanding HDB (LUP) Lift Upgrading Programme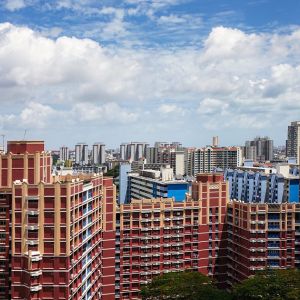 One of the worries of buyers looking to purchase a house in an older HDB housing estate is that the flats may not have the newest amenities installed and may lead to one having to put up with a lower standard of living. The Lift Upgrading Programme (LUP) is one of HDB's three programmes to revitalise mature housing estates and to provide residents with some solutions to some of their more pressing needs.
One concern in HBD blocks that are 30 years old or older, may be the lack of lift access on every floor as older blocks tend to have lifts that only stop at certain floors. Through the LUP, older flats can be fitted with new lift shafts and lifts to allow residents on every floor to access the lifts, thereby laying the worries of new buyers to rest. Even for new homeowners who are purchasing a unit in the block in their late twenties or thirties, the LUP ensures that those who develop aching joints, leg pains, or other mobility issues by the time they reach their...
House Hunt Guide
Accommodation, property and house hunting guide focusing on price, location and expatriate housing choice like an apartment or house.
Relocation to Singapore
Guides on relocation, staying and living in Singapore, information and tips when relocating to Singapore. Including culture shock, cost of living and others. All information an expat or would be expat needed to know.
Search for Property
Residential Property - Apartment, black & white house, bungalow, cluster housing, condo, conservation house, flat, penthouse.
Commercial Property - Factory, office, shop or warehouse.
Property Websites
Clavon @ Clementi
Register your interest for exclusive preview
Forett @ Bukit Timah
Register your interest for exclusive preview
HomeSeller
$1999 commission to sell your HDB
Moving and relocating to Singapore
Rent property, apartment, house in Singapore made easy. Singapore Property Classified listings for apartment, condominium, house and commercial properties.
Information, resource guide and FAQ for Singapore expat. Including living, housing, staying and working in Singapore.
Singapore housing rental guide, travel and transport guides in Singapore.
Expat Singapore relocation, moving services, lodging, accommodation, property and housing rental guide.
Guides on shopping, fine food, sports, places of interest, entertainment and clubbing in Singapore.
Search apartments and houses in Singapore in our Singapore Property Classifieds or view our collection of Singapore Property Pictures.
Join the friendly Expat Forum and share tips and opinions with fellow expatriates.
Renting or Selling property in Singapore
Submit your property listing - apartment, condo, house, flats rental or sale to the most comprehensive property listings database in Singapore.
Our advantages
Most complete Singapore property classifieds - residential and commercial.
Number 1 expatriate & property portal in Singapore.
Re: Laptop anti virus software
Exactly. But you can also turn it off and install an antivirus you prefer,that depends on you.



Posted in Computer, Internet, Phone & Electronics
The material is rhodium plated, does it mean it can't be worn 24/7, for a swim, etc.. It will rust? Anyone familiar with swarovski or rhodium plated jewellery, please advise whether it would rust ?



Posted in Beauty, Health & Fitness
Hi everyone,

I am going to be relocating to Singapore from the US. I'm wondering what areas should I be considering for housing? I am in my late 20s. I am hoping to find a 1 bedroom apartment, that is both spacious and well-connected to public transport. Most of the 1-BR apartments that I see .....



Posted in Property Talk, Housing & Rental
Resurge Review Weight Loss Pills Really Works?
Weight reduction starts to happen in the body when the framework arrives at what is by and large viewed as a condition of negative vitality levels. Resurge Review this implies the individual is losing more vitality than the person in question is expending through food and other sustenance .....



Posted in Beauty, Health & Fitness
Re: Tenancy agreements/leases and your rights as a tenant
Hi everyone, seek for your help as my landlady has been harassing me a lot lately

1 Jan-31 Dec 2020
Common Room
$800/month, $800 deposit paid
Single late 50-ish lady very devoted to her faith, retired, stays home 90% of the time and .....



Posted in Property Talk, Housing & Rental