Singapore Expats offers a one-stop residential Singapore property guide, renting procedure and information directory for expatriates living or relocating to Singapore.
Rent Singapore property, apartment or house has never been easier. Our Singapore Property Classifieds provide one stop property search for apartment, condo or house for rent or sale in Singapore. Expatriate or would-be expat can also exchange tips and ideas in our Expat Forum.
Singapore Property Search
Key Differences between SafeEntry and TraceTogether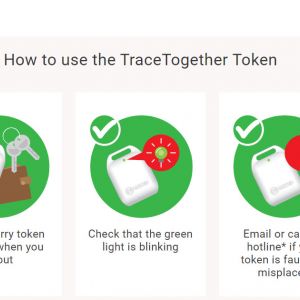 One of the greatest hurdles in beating the coronavirus pandemic is ensuring that the highly contagious virus is contained and that infection numbers do not spike and cause local healthcare systems to be overwhelmed. However, as symptoms do not always show immediately, even ensuring that one seeks medical advice immediately upon feeling unwell doesn't prevent the virus from spreading if insufficient care is taken. Because of this, being able to track the spread of the virus within the community is of paramount importance.
Contact tracing, a process where the individuals who have contracted the coronavirus are identified along with the people they have come into contact with, allows the authorities to track the spread of the virus. In the early stages of the pandemic, contact tracing in Singapore mainly relied on those who were infected recalling their movements and the names of the people they have come into contact with. People were also encouraged to download the...
Singapore's Three Reopening Phases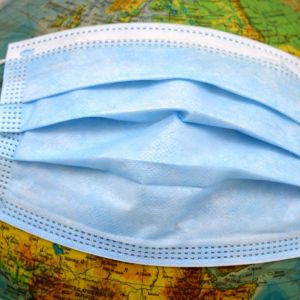 As coronavirus infection numbers continue to skyrocket in countries which have reopened following earlier lockdowns, Singapore's approach to reopening errs on the side of caution by ensuring that the reopening takes place in three phases with only slight differences between each of them. Under each phase, regulations for businesses and activities differ. Each phase is also slated to last for a prolonged period, allowing the regulations of each phase to become the new normal in society.
In Phase 1, more Singaporeans are allowed to go back to work compared to those who were permitted to do so during the lockdown. However, those who are able to work from home will be encouraged to do so. Apart from shops offering essential services, most retail outlets will remain closed. People will not be allowed to dine out, and F&B outlets will only be allowed to offer takeaway. On top of that, businesses which mainly sell drinks, such as bubble tea shops, will remain...
House Hunt Guide
Accommodation, property and house hunting guide focusing on price, location and expatriate housing choice like an apartment or house.
Relocation to Singapore
Guides on relocation, staying and living in Singapore, information and tips when relocating to Singapore. Including culture shock, cost of living and others. All information an expat or would be expat needed to know.
Search for Property
Residential Property - Apartment, black & white house, bungalow, cluster housing, condo, conservation house, flat, penthouse.
Commercial Property - Factory, office, shop or warehouse.
Property Websites
Clavon @ Clementi
Register your interest for exclusive preview
Forett @ Bukit Timah
Register your interest for exclusive preview
HomeSeller
$1999 commission to sell your HDB
Moving and relocating to Singapore
Rent property, apartment, house in Singapore made easy. Singapore Property Classified listings for apartment, condominium, house and commercial properties.
Information, resource guide and FAQ for Singapore expat. Including living, housing, staying and working in Singapore.
Singapore housing rental guide, travel and transport guides in Singapore.
Expat Singapore relocation, moving services, lodging, accommodation, property and housing rental guide.
Guides on shopping, fine food, sports, places of interest, entertainment and clubbing in Singapore.
Search apartments and houses in Singapore in our Singapore Property Classifieds or view our collection of Singapore Property Pictures.
Join the friendly Expat Forum and share tips and opinions with fellow expatriates.
Renting or Selling property in Singapore
Submit your property listing - apartment, condo, house, flats rental or sale to the most comprehensive property listings database in Singapore.
Our advantages
Most complete Singapore property classifieds - residential and commercial.
Number 1 expatriate & property portal in Singapore.
Re: If you are here for money, when will you stop?
To add to WD40's topic I'd say a bit factor in when you leave is around your marriage or partnership. I've seen people leave early for that (one of our better members Hanniroo for one). A broken or struggling marriage here is no fun.



Posted in General Discussions
Re: looking for guitar tuition
Hi, have u found yr guitar tuition. If u have not, I can find for u from Trust agency.

Regards,
Cindy



Posted in Parenting, Family & Schools
Re: Time between IPA to Travel Approval (EP GRANT)
Well Smoulder, unfortunately from India, there are limited flights and only people I know, who successfully managed to get entry approval, are nurses and healthcare staff. But then, I know a very small sample.

Let's hope I get an immigration approval soon after IPA, I would hate to sit jobless .....



Posted in PR, Citizenship, Passes & Visas for Foreigners
Re: Company Director and tax residence
As long as you have a permanent residence in Singapore, you can travel all you want. You're still resident for tax purposes. The EP, as PNGMK noted, confirms this.



Posted in Business in Singapore
Depends on your destination in US. Probably United or Qatar



Posted in Business in Singapore