Singapore Expats offers a one-stop residential Singapore property guide, renting procedure and information directory for expatriates living or relocating to Singapore.
Rent Singapore property, apartment or house has never been easier. Our Singapore Property Classifieds provide one stop property search for apartment, condo or house for rent or sale in Singapore. Expatriate or would-be expat can also exchange tips and ideas in our Expat Forum.
Singapore Property Search
Community Considerations - Is Coworking Space The Connection Your Business Needs?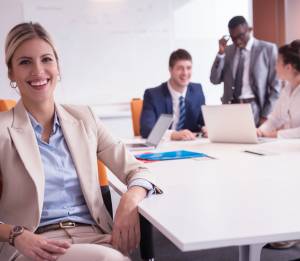 Building a business takes much hard work, and yes, grit, but finding traction in a field of competitors requires much more than handing out flyers. In fact, building your business will probably take the combined efforts of a great online media marketing and public relations campaign, in addition to the networking that is required in the community. Connections with others in the Singapore business community is a must to build trusting relationships, as well.
Your coworking space in any one of Singapore's business districts can provide your business with all of the tools and access to resources that facilitate making good business connections. If trying to build lasting connections within the business community, coworking is probably one of the easiest ways to do so. Your business can find...
How to Make Friends When You Move to a New City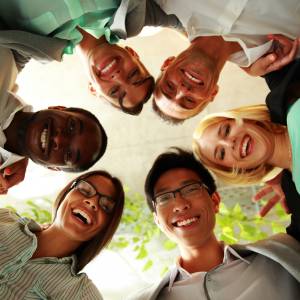 Moving to a new city, especially one like Singapore, is exciting and new, but it can also be overwhelming and scary. And if you moved with your family, or without knowing anyone at all, the prospect of making friends may seem daunting. But in any city, there are always opportunities to make new friends. Especially in a place like Singapore where there's so much to do and see, you'll find that friends are easy to come by. Here are some suggestions for making friends when you move to a new city.

Step outside your comfort zone

Moving to a new city, especially one as unique as Singapore, is a big change! So why not take the opportunity to step outside your comfort zone and embark on new experiences? One of the best ways to meet new people is by trying new things. And there's no shortage of new things to try in Singapore.

Immerse yourself in the local culture and go shopping at the local wet markets for fruit...
House Hunt Guide
Accommodation, property and house hunting guide focusing on price, location and expatriate housing choice like an apartment or house.
Relocation to Singapore
Guides on relocation, staying and living in Singapore, information and tips when relocating to Singapore. Including culture shock, cost of living and others. All information an expat or would be expat needed to know.
Search for Property
Residential Property - Apartment, black & white house, bungalow, cluster housing, condo, conservation house, flat, penthouse.
Commercial Property - Factory, office, shop or warehouse.
Moving and relocating to Singapore
Rent property, apartment, house in Singapore made easy. Singapore Property Classified listings for apartment, condominium, house and commercial properties.
Information, resource guide and FAQ for Singapore expat. Including living, housing, staying and working in Singapore.
Singapore housing rental guide, travel and transport guides in Singapore.
Expat Singapore relocation, moving services, lodging, accommodation, property and housing rental guide.
Guides on shopping, fine food, sports, places of interest, entertainment and clubbing in Singapore.
Search apartments and houses in Singapore in our Singapore Property Classifieds or view our collection of Singapore Property Pictures.
Join the friendly Expat Forum and share tips and opinions with fellow expatriates or login to our Dating & Friends section.
Renting or Selling property in Singapore
Submit your property listing - apartment, condo, house, flats rental or sale to the most comprehensive property listings database in Singapore.
Our advantages
Most complete Singapore property classifieds - residential and commercial.
Number 1 expatriate & property portal in Singapore.