Singapore Expats offers a one-stop residential Singapore property guide, renting procedure and information directory for expatriates living or relocating to Singapore.
Rent Singapore property, apartment or house has never been easier. Our Singapore Property Classifieds provide one stop property search for apartment, flat or house for rent or sale in Singapore. Expatriate or would-be expat can also exchange tips and ideas in our Expat Forum.
Most
Popular
Searches in the Property Classifieds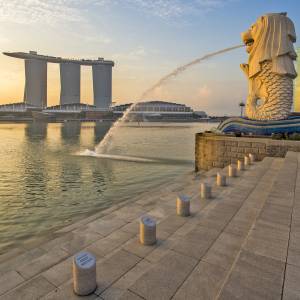 I have lived in Singapore for over 3 years now, and I love this city despite the hot weather, the cost of living being very high, or the fact that things can be pretty "kaisu" sometimes. So despite this what makes Singapore so attractive for an expat and why do so many expat consider moving to Singapore? My take would be that it's a city where things just work and everything is so clean and perfect that it would be hard not to love a city like that. So here are my top ten favorite things about Singapore:
1. Safety
Singapore is one of the safest countries I have ever lived in. There is no fear of walking around alone or being alone at any time of the day or night. It just so wonderful being in an environment where one does not have to constantly worry about their safety and security. It is one of the only countries in the world, where if you forget your mobile phone in a taxi, and the taxi driver will actually find you and return the phone to you and in most cases not take a tip as a reward or very reluctantly agree to take a tip. It's just so liberating to be in such a safe environment. Of course I am not saying that...

Read More
Sexually Transmitted Diseases in Singapore: What expats should know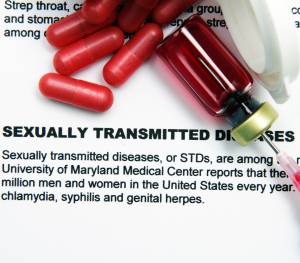 Singapore is a great place to live for expats. If you're here, you probably share this sentiment. The excitement of moving to a premiere Asian city is certainly an attractive prospect for people abroad seeking ways to experience the world and become better rounded individuals. And as much as Singapore is a great place for families, the single people of Singapore may have even more fun. Not just because of the nightlife and fun, sunny activities that can be enjoyed, but also simply because of socialization. Yes, Singapore is filled with people from all different ethnicities, backgrounds and homelands. Even second generation Singaporeans may consider themselves as much from another country as they do Singapore.
Of course, sometimes this socialization can lead to things getting 'hot and heavy'. This is where it is important to know about the situation in Singapore when it comes to sexually transmitted diseases (STDs or STIs).
Singapore STD facts
Recognizing that education is perhaps the most powerful tool in the fight against STDs, Singapore has been putting effort into proliferating safe sex to it populous for some time...

Read More
House Hunt Guide
Accommodation, property and house hunting guide focusing on price, location and expatriate housing choice like an apartment or house.
Relocation to Singapore
Guides on relocation, staying and living in Singapore, information and tips when relocating to Singapore. Including culture shock, cost of living and others. All information an expat or would be expat needed to know.
Search for Property
Residential Property - Apartment, black & white house, bungalow, cluster housing, condo, conservation house, flat, penthouse.
Commercial Property - Factory, office, shop or warehouse.
Moving and relocating to Singapore
Rent property, apartment, house in Singapore made easy. Singapore Property Classified listings for apartment, condominium, house and commercial properties.
Information, resource guide and FAQ for Singapore expat. Including living, housing, staying and working in Singapore.
Singapore housing rental guide, travel and transport guides in Singapore.
Expat Singapore relocation, moving services, lodging, accommodation, property and housing rental guide.
Guides on shopping, fine food, sports, places of interest, entertainment and clubbing in Singapore.
Search apartments and houses in Singapore in our Singapore Property Classifieds or view our collection of Singapore Property Pictures.
Join the friendly Expat Forum and share tips and opinions with fellow expatriates or login to our Dating & Friends section.
Renting or Selling property in Singapore
Submit your property listing - apartment, condo, house, flats rental or sale to the most comprehensive property listings database in Singapore.
Our advantages
Most complete Singapore property classifieds - residential and commercial.
Number 1 expatriate & property portal in Singapore.