Singapore Expats offers a one-stop residential Singapore property guide, renting procedure and information directory for expatriates living or relocating to Singapore.
Rent Singapore property, apartment or house has never been easier. Our Singapore Property Classifieds provide one stop property search for apartment, flat or house for rent or sale in Singapore. Expatriate or would-be expat can also exchange tips and ideas in our Expat Forum.
Most
Popular
Searches in the Property Classifieds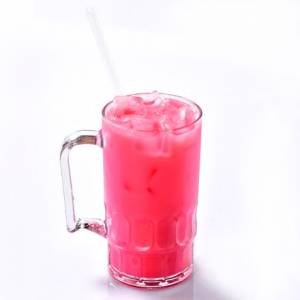 When you're slurping down a steaming bowl of your favourite laksa, with beads of sweat rolling down the sides of your face and your shirt sticking to your side, there's nothing quite a long, refreshing gulp of a cool drink to complete your sense of happiness. In Singapore, you'd be spoilt for choice as there are many different locally-inspired drinks to suit every taste.
Bandung
In spite of its name, this drink is not found in Bandung, Indonesia, but in its neighbours, Malaysia and Singapore, instead. In Singapore, bandung enjoys great popularity, especially in the Malay community. The drink is made from rose cordial, water and milk.
Sugar cane juice
Typically sold only in the larger food centres, sugar cane juice is a delightfully refreshing drink that is made fresh on the spot with each order. The canes are fed into a press which extracts the sweet, green juice smoothly and easily. A slice of lemon can be added to give a refreshing tartness to your drink. The sweet drink is safe for diabetics as well, as it has a low glycemic index and has a smaller impact on blood glucose levels, compared to other sugary foods and...

Read More
The Most Frightening Places to Visit in Singapore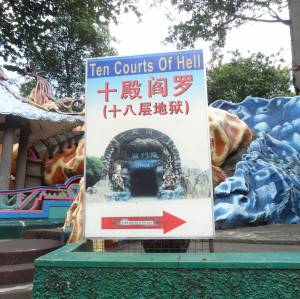 Now that Halloween is round the corner, many people may be starting to shop around for costumes and to decorate their houses with jack-o'-lanterns, skeletons and strings of cobwebs for that extra special festive touch. While Halloween celebrations may not be as widespread in Singapore as it is in the United States, many food and entertainment outlets here hold special Halloween-themed parties and offer Halloween promotions such as seasonal menu items and meal discounts for patrons who show up in costumes.
While it may be irreverent but harmless fun to dress up as spooks once in a while, did you know that Halloween has a darker past to it that originated from ancient Celtic tradition? As a marker of the end of the autumn season, Halloween was celebrated when the forces of the netherworld were believed to be at their strongest. The dead were said to return to be with the living on the day of Halloween, and the celebration was thought of as both a way to commemorate the dead and as a means of asking for spiritual protection over the coming winter days. As such, many people in ancient Europe dressed up as the dead on this day, to ask for alms from the living and to...

Read More
House Hunt Guide
Accommodation, property and house hunting guide focusing on price, location and expatriate housing choice like an apartment or house.
Relocation to Singapore
Guides on relocation, staying and living in Singapore, information and tips when relocating to Singapore. Including culture shock, cost of living and others. All information an expat or would be expat needed to know.
Search for Property
Residential Property - Apartment, black & white house, bungalow, cluster housing, condo, conservation house, flat, penthouse.
Commercial Property - Factory, office, shop or warehouse.
Moving and relocating to Singapore
Rent property, apartment, house in Singapore made easy. Singapore Property Classified listings for apartment, condominium, house and commercial properties.
Information, resource guide and FAQ for Singapore expat. Including living, housing, staying and working in Singapore.
Singapore housing rental guide, travel and transport guides in Singapore.
Expat Singapore relocation, moving services, lodging, accommodation, property and housing rental guide.
Guides on shopping, fine food, sports, places of interest, entertainment and clubbing in Singapore.
Search apartments and houses in Singapore in our Singapore Property Classifieds or view our collection of Singapore Property Pictures.
Join the friendly Expat Forum and share tips and opinions with fellow expatriates or login to our Dating & Friends section.
Renting or Selling property in Singapore
Submit your property listing - apartment, condo, house, flats rental or sale to the most comprehensive property listings database in Singapore.
Our advantages
Most complete Singapore property classifieds - residential and commercial.
Number 1 expatriate & property portal in Singapore.