Singapore Expats offers a one-stop residential Singapore property guide, renting procedure and information directory for expatriates living or relocating to Singapore.
Rent Singapore property, apartment or house has never been easier. Our Singapore Property Classifieds provide one stop property search for apartment, condo or house for rent or sale in Singapore. Expatriate or would-be expat can also exchange tips and ideas in our Expat Forum.
Singapore Property Search
Booking a 2020 Vacation: A Guide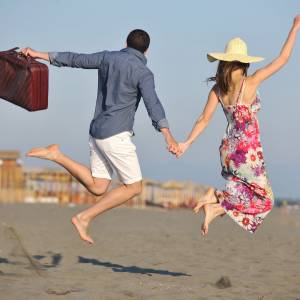 It's time to start thinking about booking your 2020 vacation. As you know, the earlier you plan and book your tickets, the more money you will be able to save in the long run. Not sure where to go or how to book? Here is a complete guide to keep handy.
Choosing your destination
There are a few destinations which have been voted the top destinations to visit in 2020. Some of these destinations include Tanzania, Aruba, North Macedonia, and Bhutan, to name a few. Here are a couple of reasons why you might want to consider these:
Tanzania: Tanzania is a versatile destination because it adapts well to various types of vacations. You can enjoy it as a solo traveler, as a romantic duo, or even as a family getaway. It offers an authentic African safari experience and a host of...

Luxury Travel Tips When Going On Holiday

Contrary to popular belief, traveling in luxury doesn't always mean breaking the bank. There are actually a lot of strategies that can improve your traveling experience, and make it more luxurious even with a shoestring budget.

Careful planning is necessary for a luxurious trip. For example, creating a budget for an upcoming out-of-town holiday trip allows you to financially prepare. This way, you can have the best travel experience without spending a lot. A budget can also keep stress at bay, making your trip more memorable.

For you to experience luxury whenever you're traveling, take the time to prepare for your trip by following these tips:

Travel Out Of Season

It'll be hard for you to experience luxury if you choose to travel during the peak season. Aside from paying expensive airplane tickets, visiting a country when demand is high also means that you'll have...



House Hunt Guide
Accommodation, property and house hunting guide focusing on price, location and expatriate housing choice like an apartment or house.
Relocation to Singapore
Guides on relocation, staying and living in Singapore, information and tips when relocating to Singapore. Including culture shock, cost of living and others. All information an expat or would be expat needed to know.
Search for Property
Residential Property - Apartment, black & white house, bungalow, cluster housing, condo, conservation house, flat, penthouse.
Commercial Property - Factory, office, shop or warehouse.
Moving and relocating to Singapore
Rent property, apartment, house in Singapore made easy. Singapore Property Classified listings for apartment, condominium, house and commercial properties.
Information, resource guide and FAQ for Singapore expat. Including living, housing, staying and working in Singapore.
Singapore housing rental guide, travel and transport guides in Singapore.
Expat Singapore relocation, moving services, lodging, accommodation, property and housing rental guide.
Guides on shopping, fine food, sports, places of interest, entertainment and clubbing in Singapore.
Search apartments and houses in Singapore in our Singapore Property Classifieds or view our collection of Singapore Property Pictures.
Join the friendly Expat Forum and share tips and opinions with fellow expatriates.
Renting or Selling property in Singapore
Submit your property listing - apartment, condo, house, flats rental or sale to the most comprehensive property listings database in Singapore.
Our advantages
Most complete Singapore property classifieds - residential and commercial.
Number 1 expatriate & property portal in Singapore.
Happyladdie, I think we all think we did badly.... I am the same... I think I didn't dress formal enough... and I didn't manage to show my feet cos my phone couldn't video it from a selfie camera. But I wasn't wearing shoes too I think next batch is the next application they will .....



Posted in Airline Careers
The ones that can't be covered is behind my ear and on my feet I'm gonna we sat stockings and cover up with make up tho but still declare hahah


Sent from my iPhone using Tapatalk



Posted in Airline Careers
How to get Canon Printer Support instantly
Just dial from wherever you are to access our highly rated Canon printer support help center. This is a toll free number so you can talk freely and explain your issues to our experienced representative.

This helpline remains open at all times on all 7 days of the .....



Posted in 20's Club
I submitted my video interview today and felt like I did badly. Was really nervous though no one was watching! Then again no one's body language to read that my answer is good enough and to stop me by moving on to the next question so I was a blabbery mess. Since only shortlisted candidates will be .....



Posted in Airline Careers
Well, you can do the same thing I did - just find a credit company, which will give you loan with better conditions. I had the same problem like a year ago - I needed money to buy a house, but I didn't know, where to find it and how it looks like. One of my friends told me about one company, which .....



Posted in Property Talk, Housing & Rental