Singapore Expats offers a one-stop residential Singapore property guide, renting procedure and information directory for expatriates living or relocating to Singapore.
Rent Singapore property, apartment or house has never been easier. Our Singapore Property Classifieds provide one stop property search for apartment, condo or house for rent or sale in Singapore. Expatriate or would-be expat can also exchange tips and ideas in our Expat Forum.
Singapore Property Search
Singapore Employment Pass: A Quick Guide & Update 2020
The Singapore Employment Pass (EP) is a work visa that allows foreign professionals with an opportunity to work in Singapore in certain specialized, managerial or executive positions. Generally speaking, it is one of the 3 types of professional work passes where employers are not required to hire any local staff before the Singapore Employment Pass visa can be approved.
Due to this concession and flexibility, the Ministry of Manpower has imposed strict yet subjective criteria in terms of the quality of the candidate and the background of the employer eligible to hire foreigners holding such a pass.

The other 2 passes are the Personalised Employment Pass (PEP), and Entrepreneurial Pass (EntrePass) have an even more stringent requirements than the Singapore Employment Pass.
Recently Introduced criterions for Singapore Employment Pass (EP)
In recent years, the application process for Singapore Employment Pass has been made...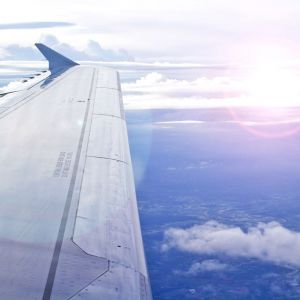 In order to reduce or limit the risk of coronavirus transmissions by foreign visitors, most countries have either closed their borders or have put in place mandatory quarantine periods for new arrivals. While such measures may be necessary to 'flatten the curve' in countries entering the initial stages of the pandemic, or in countries with high infection rates, some argue that travel restrictions can be safely dropped between countries with low infection rates as the chances of travellers transmitting the virus are low.
In light of this, new arrangements known as 'air bridges', 'air bubbles', 'air corridors', or even 'fast lanes' are underway, as countries work together to allow travel to resume smoothly amidst the COVID-19 pandemic. Air bridges between countries with low infection rates allows travel to resume smoothly, and removes the need for a quarantine period upon arrival at the destination country. Apart...
House Hunt Guide
Accommodation, property and house hunting guide focusing on price, location and expatriate housing choice like an apartment or house.
Relocation to Singapore
Guides on relocation, staying and living in Singapore, information and tips when relocating to Singapore. Including culture shock, cost of living and others. All information an expat or would be expat needed to know.
Search for Property
Residential Property - Apartment, black & white house, bungalow, cluster housing, condo, conservation house, flat, penthouse.
Commercial Property - Factory, office, shop or warehouse.
Property Websites
Clavon @ Clementi
Register your interest for exclusive preview
Forett @ Bukit Timah
Register your interest for exclusive preview
HomeSeller
$1999 commission to sell your HDB
Moving and relocating to Singapore
Rent property, apartment, house in Singapore made easy. Singapore Property Classified listings for apartment, condominium, house and commercial properties.
Information, resource guide and FAQ for Singapore expat. Including living, housing, staying and working in Singapore.
Singapore housing rental guide, travel and transport guides in Singapore.
Expat Singapore relocation, moving services, lodging, accommodation, property and housing rental guide.
Guides on shopping, fine food, sports, places of interest, entertainment and clubbing in Singapore.
Search apartments and houses in Singapore in our Singapore Property Classifieds or view our collection of Singapore Property Pictures.
Join the friendly Expat Forum and share tips and opinions with fellow expatriates.
Renting or Selling property in Singapore
Submit your property listing - apartment, condo, house, flats rental or sale to the most comprehensive property listings database in Singapore.
Our advantages
Most complete Singapore property classifieds - residential and commercial.
Number 1 expatriate & property portal in Singapore.
Re: i'm in town to cast my vote, boys!

this very tiring -hk-sg trip is deeply deeply dissatisfying for me during a pandemic.

i believe MY vote matters, or i wouldn't have made this damn .....



Posted in Leisure Chat, Jokes, Rubbish
Re: BTT for license conversion
u'll have to go get your eyesight tested in person at some point, so... just go?



Posted in Drivers Licence
Re: i'm in town to cast my vote, boys!
PNGMK, I think you mean taxico don't you? Welcome back taxico. It's been quite a while. Sorry about what is becoming a regular occurrence around here.



Posted in Leisure Chat, Jokes, Rubbish
Re: PR approval chance in 2020
Let's see if we will go back to the aftermath of the 'watershed' 2011 general elections.





Posted in PR, Citizenship, Passes & Visas for Foreigners
Re: PAP vs WP. WP now hold 10 seats.
At least WP is not or doesn't appear to be as hardcore anti-FT, anti- immigration as PV and SDP who outright ask for FTA to be abolished or renegotiated. But with 10 seats in the house, they know the expectation is there for them to challenge the PAP on this.

Will be interesting to see what .....



Posted in General Discussions