Singapore Expats offers a one-stop residential Singapore property guide, renting procedure and information directory for expatriates living or relocating to Singapore.
Rent Singapore property, apartment or house has never been easier. Our Singapore Property Classifieds provide one stop property search for apartment, flat or house for rent or sale in Singapore. Expatriate or would-be expat can also exchange tips and ideas in our Expat Forum.
SINGAPORE PROPERTY SEARCH
Most
Popular
Searches in the Property Classifieds
Cost of giving birth in Singapore as an expat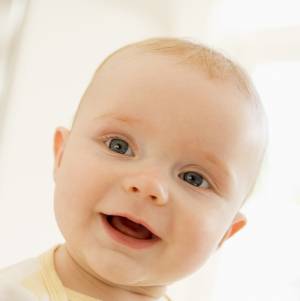 Singapore has long been one of the top destinations for expats and their families. With a robust economy, a variety of industries, a wealth of jobs, easy access to the rest of Southeast Asia, and some of the world's best schools it is easy to see why. If you are planning on moving here and starting a family there is one thing you might be interested in knowing: The cost of giving birth in Singapore.
In this article, leading Singapore-based global insurance broker Pacific Prime Singapore discusses not only the cost of giving birth in the city but also how expats can pay for it.
The cost of giving birth in Singapore
It is well known that Singapore has one of the most efficient healthcare systems in the world. This has made it one of the top destinations for medical tourism and expats who move here can benefit from the high quality of care available. In fact, according to the recently released Expat Explorer survey from HSBC, Singapore was ranked 6th overall for healthcare by expats.
One of the...

Read More
Celebrating the Mid-Autumn Festival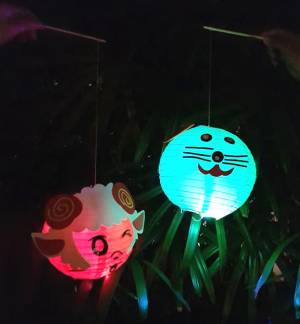 Celebrated by families across many parts of Asia on the 15th day of the 8th lunar month, the mid-autumn festival will arrive on 4 October this year. Families with young children will celebrate the festival by taking the children out for long walks, bearing beautiful lanterns to light their way, and all across the island, people will be gathering with friends and family to celebrate the festival by eating sweet and savoury mooncakes and pomelo fruit and drinking tea. In the more traditional gatherings, people recite poetry and play word games. Here are some of the most common ways of celebrating the festival:
Firstly, people will start to buy mooncakes. When every bakery you see starts setting out pastries in the glass display, you'd know that there's probably a month or so to go before the start of the festival. The mooncake is a traditional pastry that's made from what flour, and filled with different types of fillings. The most traditional fillings are lotus seed paste, sweet bean paste, and a mix of five types of chopped nuts and seeds (usually walnuts, peanuts, almonds, sesame seeds and watermelon seeds). These days, more...

Read More
House Hunt Guide
Accommodation, property and house hunting guide focusing on price, location and expatriate housing choice like an apartment or house.
Relocation to Singapore
Guides on relocation, staying and living in Singapore, information and tips when relocating to Singapore. Including culture shock, cost of living and others. All information an expat or would be expat needed to know.
Search for Property
Residential Property - Apartment, black & white house, bungalow, cluster housing, condo, conservation house, flat, penthouse.
Commercial Property - Factory, office, shop or warehouse.
Moving and relocating to Singapore
Rent property, apartment, house in Singapore made easy. Singapore Property Classified listings for apartment, condominium, house and commercial properties.
Information, resource guide and FAQ for Singapore expat. Including living, housing, staying and working in Singapore.
Singapore housing rental guide, travel and transport guides in Singapore.
Expat Singapore relocation, moving services, lodging, accommodation, property and housing rental guide.
Guides on shopping, fine food, sports, places of interest, entertainment and clubbing in Singapore.
Search apartments and houses in Singapore in our Singapore Property Classifieds or view our collection of Singapore Property Pictures.
Join the friendly Expat Forum and share tips and opinions with fellow expatriates or login to our Dating & Friends section.
Renting or Selling property in Singapore
Submit your property listing - apartment, condo, house, flats rental or sale to the most comprehensive property listings database in Singapore.
Our advantages
Most complete Singapore property classifieds - residential and commercial.
Number 1 expatriate & property portal in Singapore.