Singapore Expats offers a one-stop residential Singapore property guide, renting procedure and information directory for expatriates living or relocating to Singapore.
Rent Singapore property, apartment or house has never been easier. Our Singapore Property Classifieds provide one stop property search for apartment, condo or house for rent or sale in Singapore. Expatriate or would-be expat can also exchange tips and ideas in our Expat Forum.
Singapore Property Search
Five best drinks to stay awake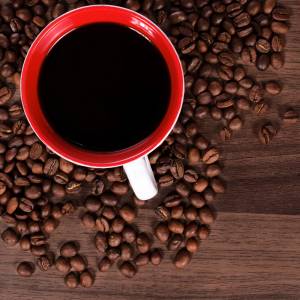 It is common for people to be lazy during the day. There are many reasons for being lazy such as not getting adequate sleep, over eating, being sick, etc. a person who is lazy in the day and tired might not be able to do as much work as he/she possibly could. Our body attitude is determined by our food and water intake.
There are foodstuffs that boost energy and cause one to have an active lifestyle. However, for this discussion, I will only talk about the drinks that keep us active and awake for a long time.
The list of 5 drinks is as follows:
Coffee
It is a brewed drink that is prepared from the seeds of the coffee plant. Once the plant is harvested, we have coffee beans which are then used for preparing this hot drink. Coffee plants are now being harvested in over 70 countries. One of the main constituents of coffee is caffeine which is a psychoactive...
Easter Traditions Around the World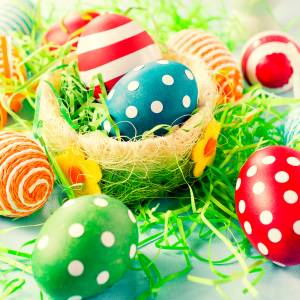 After Christmas, Easter is the next most widely celebrated Christian holiday in Singapore. With promises of chocolate and fun egg hunts, it's little surprise that many people—particularly the young ones—are enthusiastic about taking part in the Easter festivities. However, did you know that egg hunting and chocolate bunnies are traditions with pagan roots, but with no ties to the Christian religion?
The Easter Bunny originates from German folklore, where an 'Easter hare' judges how well or poorly behaved children have been and hands out the colourful eggs, sweets and toys that he carries around in a basket. In spite of its folkloric origins, some Christians remain fond of the Easter candy tradition, as Easter marks the end of Lenten fasting and they would then be free to indulge in their favourite foods. From a Christian perspective, the Easter egg also represents the resurrection of Jesus Christ and his emergence from the tomb.
In...
House Hunt Guide
Accommodation, property and house hunting guide focusing on price, location and expatriate housing choice like an apartment or house.
Relocation to Singapore
Guides on relocation, staying and living in Singapore, information and tips when relocating to Singapore. Including culture shock, cost of living and others. All information an expat or would be expat needed to know.
Search for Property
Residential Property - Apartment, black & white house, bungalow, cluster housing, condo, conservation house, flat, penthouse.
Commercial Property - Factory, office, shop or warehouse.
Moving and relocating to Singapore
Rent property, apartment, house in Singapore made easy. Singapore Property Classified listings for apartment, condominium, house and commercial properties.
Information, resource guide and FAQ for Singapore expat. Including living, housing, staying and working in Singapore.
Singapore housing rental guide, travel and transport guides in Singapore.
Expat Singapore relocation, moving services, lodging, accommodation, property and housing rental guide.
Guides on shopping, fine food, sports, places of interest, entertainment and clubbing in Singapore.
Search apartments and houses in Singapore in our Singapore Property Classifieds or view our collection of Singapore Property Pictures.
Join the friendly Expat Forum and share tips and opinions with fellow expatriates or login to our Dating & Friends section.
Renting or Selling property in Singapore
Submit your property listing - apartment, condo, house, flats rental or sale to the most comprehensive property listings database in Singapore.
Our advantages
Most complete Singapore property classifieds - residential and commercial.
Number 1 expatriate & property portal in Singapore.