Singapore Expats offers a one-stop residential Singapore property guide, renting procedure and information directory for expatriates living or relocating to Singapore.
Rent Singapore property, apartment or house has never been easier. Our Singapore Property Classifieds provide one stop property search for apartment, condo or house for rent or sale in Singapore. Expatriate or would-be expat can also exchange tips and ideas in our Expat Forum.
Singapore Property Search
What Makes GIIS Preschool a Great Choice?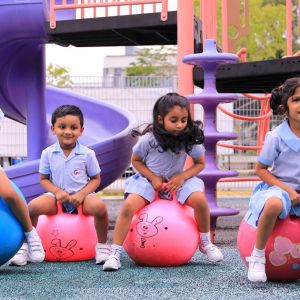 Finding a good preschool in Singapore is a tricky task as there are abundant choices available. Most of us look for a preschool that is nearby, safe and will keep the child happy and engaged. But is that all your child's preschool should offer?
What about a good curriculum, strong academic foundation, higher exposure, all-round development and wider facilities?
If you are a sensitive parent who is aware of these factors and their importance in the development of children during early years, then look no further.
The preschool at Global Indian International School ticks all the boxes above!
Award winning curriculum – Global Montessori Plus Programme, a much esteemed curriculum that has won laurels for combining the best practices of early childhood Programmes in the...
5 things parents like about GIIS (Primary School)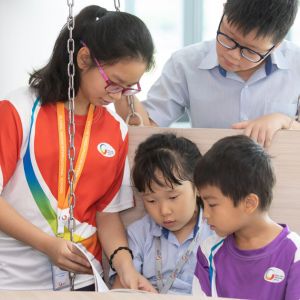 Global Indian International School, the K-12 school is a preferred choice by more than three thousand students in Singapore.
The school's two campuses – SMART Campus at Punggol and East Coast at Cheviot Hill are specially designed to deliver a world-class holistic education that any expat parent would look for their children.
What is it that makes GIIS a popular choice for parents who are looking for a wholesome education, especially in the primary years?
Five compelling reasons for parents to choose GIIS for primary grades:
Bilingual Programme
Mastering Mandarin and English languages at an early age is a great start...
House Hunt Guide
Accommodation, property and house hunting guide focusing on price, location and expatriate housing choice like an apartment or house.
Relocation to Singapore
Guides on relocation, staying and living in Singapore, information and tips when relocating to Singapore. Including culture shock, cost of living and others. All information an expat or would be expat needed to know.
Search for Property
Residential Property - Apartment, black & white house, bungalow, cluster housing, condo, conservation house, flat, penthouse.
Commercial Property - Factory, office, shop or warehouse.
Property Websites
Clavon @ Clementi
Register your interest for exclusive preview
Forett @ Bukit Timah
Register your interest for exclusive preview
HomeSeller
$1999 commission to sell your HDB
Moving and relocating to Singapore
Rent property, apartment, house in Singapore made easy. Singapore Property Classified listings for apartment, condominium, house and commercial properties.
Information, resource guide and FAQ for Singapore expat. Including living, housing, staying and working in Singapore.
Singapore housing rental guide, travel and transport guides in Singapore.
Expat Singapore relocation, moving services, lodging, accommodation, property and housing rental guide.
Guides on shopping, fine food, sports, places of interest, entertainment and clubbing in Singapore.
Search apartments and houses in Singapore in our Singapore Property Classifieds or view our collection of Singapore Property Pictures.
Join the friendly Expat Forum and share tips and opinions with fellow expatriates.
Renting or Selling property in Singapore
Submit your property listing - apartment, condo, house, flats rental or sale to the most comprehensive property listings database in Singapore.
Our advantages
Most complete Singapore property classifieds - residential and commercial.
Number 1 expatriate & property portal in Singapore.
Re: PR Approval chances - 2020
sarankpy, only once your gain the MBA. Until then, nada.



Posted in PR, Citizenship, Passes & Visas for Foreigners
Re: Citizenship Application Rejection Letter
I have asked this question before but I will ask again - how does the ICA quantify/prove integration of an applicant?

I for one have done my whole sec sch, jc, uni locally (funnily enough, i am a dragon baby and no schools had any spots to even consider taking me in. luckily, one neighborhood .....



Posted in PR, Citizenship, Passes & Visas for Foreigners
Re: Chances for PR Application Approval
Yeah, I know. Mine including the Fbar,etc was 23 pages in total. But I've been doing my own taxes since 1965. I had an edge though, as I used to be the District Director in Washington DC for HRBl in the mid 1970's before I chucked it all on my 29th birthday in 1976 to go do what I wanted to do .....



Posted in Relocating, Moving to Singapore
Re: PR Application: Annex A - Present Staffing Position?

It's about the Total no of employees in your company and need to indicate how many of them are SC/PR and foreigners.


Alright I think I got it. Thanks!



Posted in PR, Citizenship, Passes & Visas for Foreigners
Re: PR Application: Annex A - Present Staffing Position?
@SGS2020 Alright I think I got it. Thanks!