Service Offices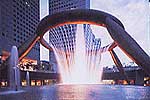 Singapore Expats comprehensive list of service offices, executive office and business centres in Singapore. Providing all your business needs.
Many of them have facilities like furniture and seating, filing and storage, Internet line connectivity, voice, data and networking infrastructure, extensive meeting facilities, seminar and training rooms. Please contact us to add to this list or have a more detailed listing for your apartment services.
Service Offices in Singapore
Centennial Business Suites
Centennial are the leading providers of professional facilities in Singapore, with many years of experience providing serviced offices and more to clients of all sizes from a broad spectrum of different industries.


Facilities: Support team, choice of suite, size and layout, meeting rooms, fully equipped pantry with complimentary coffee and tea, daily housekeeping, unlimited Wifi, call handling in your company's name, daily newspapers, mail handling.
Address: 9 Temasek Boulevard, #29-01 Suntec Tower Two, Singapore 038989
Cityhub
Conveniently located in the hub of the city, CityHub makes everything as simple as possible, removing all the hassles associated with finding and managing an office. CityHub offers a highly flexible and thoroughly professional working environment with fully furnished, staffed and equipped offices.


Facilities: Furniture, office equipment, IT infrastructure, receptionist, pantry and TV Lounge.
Address: 391B Orchard Road, #23-01 Ngee Ann City Tower B, Singapore 238874
Corporate Serviced Offices
Our instant, flexible and innovative solutions cater to businesses of all sizes and stages, and are customizable to suit your specific needs. Reduce overheads and maximise your productivity.


Facilities: Centralised management of mail, fax and courier services, receptionist, support team, furniture, conference and meeting, videoconferencing rooms, pantry, office equipment, high speed broadband, IT support, 24/7 and daily office cleaning services.
Address: 55 Market Street, Level 10 55MS, Singapore 048941
EBC Lifestyle Hub
The Serviced Offices at EBC Lifestyle Hub are ideal for SME businesses looking to set up an office with minimal capital expenditure.


Facilities: Furniture, telephone, broadband access, reception area.
Address: 50 Tagore Lane, Singapore 787494
Greenhub
GreenHub offers a green, conducive and professional work environment with flexible lease terms.


Facilities: Air-conditioning and utilities, fibre optic network, DDI Phone line, call answering and reception services (Beach Road), Wifi in common area, daily housekeeping service (Mon-Fri), complimentary coffee and tea, 24/7 access.
Address:
316 Tanglin Road, Level 2, Unit 1, Singapore 247978
308 Tanglin Road, Level 2, Unit 1, Singapore 247974
10 Raeburn Park, Level 2, Unit 8, Singapore 088702
27 West Coast Highway, Level 2, Unit 22, Singapore 117867
11 Beach Road, Level 3, Unit 1, Singapore 189675
5 Tampines Central 6, #03-38 Telepark, Singapore 529482
Just Office
Every JustOffice suite is fully customizable – all you need to do is to select a layout and configuration of workstations that suits your needs and be ready to move in to a fully furnished serviced office with no setup or administrative costs.


Facilities: Unlimited internet access, business phone, call handling in your company's name, shared pantry, IT Support, 24/7.
Address:
12 Marina Ciew, Asia Square Tower 2 #23-01, Singapore 018961
8 Shenton Way,AXA Tower #50-01, Singapore 068811
8 Cross Street, Manulife Tower #28-01, Singapore 048424
3 Church Street, Samsung Hub, #12-02 and #25-01, Singapore 049483
1 Gateway Drive, Westgate Tower #07-01, Singapore 608531
One Biz Hub
At One Bizhub, we have ready to use office workspaces just outside the CBD area. Fully furnished with in-house administrative support and high speed Internet access, for lease on flexible terms.


Facilities: Meeting rooms, reception area, pantry and office equipment.
Address: 1 Irving Place, #08-01 The Commerze@Irving, Singapore 369546
Park Avenue Serviced Offices
Providing flexible and convenient serviced offices and meeting venues, Park Avenue Serviced Offices are strategically located in Grade A buildings of high corporate image and backed up by a team of experienced staff.


Facilities: Basic front desk support, furniture, complimentary beverages, mail distribution and personalised call handling, meeting rooms, housekeeping, secured access, exclusive access to in-house gym and pool.
Address:
31 Rochester Drive, Level 24, Singapore 139637
31 Rochester Drive, Level 2, Singapore 138637
2 Changi Business Park Avenue 1, Level 2, Singapore 486015
Wangz Business Centre
Our Business Suite packages include everything you need - customised space, amenities, Wangz Business Centre include everything you need - customised space, amenities, hardware, secretarial support, internet and phone connections.


Facilities: Furniture, telephone sets and operating lines, receptionist, office equipment, mailbox service, security access, meeting rooms, internet services, secretarial services, IT Support, conference rooms for training and videoconferencing.
Address: 7 Temasek Boulevard, The Penthouse #44-01 Suntec Tower One, Singapore 038987
For Singapore Service Offices and Operators

If you would like to advertise your business centre or service office, please contact us
Re: Now I've gone and really done it!
Thank you SMS for all these years of contribution!

Thank you for your advices, information, guides, jokes, spices, laughter and joy.

Your have done so much for this forum, no words can describe our gratitude [-o<



Posted in Leisure Chat, Jokes, Rubbish
Re: Now I've gone and really done it!
WOW Congratulations! You deserve a long service award! Amazing how much you've contributed to this site over the last 20 years!



Posted in Leisure Chat, Jokes, Rubbish
Re: How to do saving and lower cost of living in Singapore?




Those were the good old days for sure. And less ERPs.


i remember they were called restricted .....



Posted in Staying, Living in Singapore