Best Singapore Condominium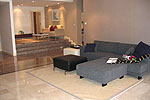 Prestige Condo
Singapore Expats has compiled a list of top condos in Singapore from our realtors' recommendations. The list is divided into 4 categories, namely - Prestige Condo, Family Condo, Singles Condo and Waterfront Condo. The condos consist of developments from East Coast and Central area of Singapore. Feel free to contact us for any feedback or review regarding condos in Singapore.
Select

PRESTIGE CONDO |
FAMILY CONDO
|
SINGLES CONDO
|
WATERFRONT CONDO
BEST SINGAPORE PRESTIGE CONDO

Here is my Vietnamese wife status. As a Singaporean born and raised, I am a true blue citizen.

First LTVP application: 1 year LTVP
First LTVP renewal: 3 years LTVP plus

The first application was rejected after 7 months, the appeal .....



Posted in PR, Citizenship, Passes & Visas for Foreigners


Actually, among other things, there are plenty of Chinese schools in Malaysia where the medium of instruction is Mandarin. My wife is from one such school. As are many Malaysian Chinese you see in Singapore. This includes many who are .....



Posted in General Discussions

This is a bit off topic, but I just came to know that in Malaysia, their entire education is in Malay language. My Malaysian chinese colleague who has now turned into a Singaporean told me, she did her primary education in Chinese language .....



Posted in General Discussions