Children & Education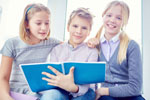 In this page you can find all about Baby-sitters, Childcare Centres, Counseling, International Schools, Kindergarten, Pre-schools, Tutors.

Please contact us to add your services to this directory.
Book Shops
Plaza Bookshop
BUY IT:RENT IT:READ IT
Have you read a good book today?
We are an independent boutique bookshop in the affluent district of Bukit Timah, surrounded by top schools and friendly, well-informed residents, local and expats. We stock an excellent range of fiction, non-fiction, motivational books, and international magazines.
We are your friendly personalised bookstore of choice for the past 20 years with a service level that will knock out your socks!
Looking for a book?

587 Bukit Timah Road
#02-07 Coronation Plaza
Singapore 269707
Tel: (+65) 6467 2798

How To Get To Our Store
Nearest MRT Station - NS21 Newton
Buses To Coronation Plaza - 66, 67, 151, 154, 156, 170, 17
Big Bookshop - Books & stationery
Big Bookshop has been offering value for money books and stationery to our customers since 1988.
We have a wide range of competitively priced English/Chinese books, stationery and assessment books available. Come and visit us for all your books and stationery needs!!!
Outlets:
Tampines Branch: 823 Tampines Street 81 #02-00 S'pore 520823, Tel: 67851163 Fax: 67851143
Harbourfront Branch: 1 Maritime Square HarbourFront Centre #02-50 51 S'pore 099253 Tel: 62711091
Care Providers
Maranatha Employment Agency - Household & Education Positions
Address: 82 Tagore Lane, along Upper Thomson Road, Singapore 787524
Tel: (65) 6553-3669/6552-8652 Fax: (65) 6553-4230
Web:
www.maranatha.com.sg
Email:
enquiries@maranatha.com.sg
Licence No: C606201C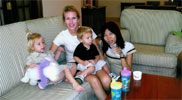 We are specialized in the Recruitment & Placement of LOCAL Care Providers .Our Services are provided on a Casual or Permanent basis.
| | |
| --- | --- |
| Positions: | |
| Governess | Confinement Nanny |
| Nanny | Masseuse |
| Nanny Share | Baby Nurse |
| Mother's Help | Eldercare |
| Babysitter | Housekeeper/Cook |
| Preschool Teacher | Driver/Chauffeur |
Other Services:
Teachercare Mobile Creche Services for private Children's Parties, Weddings and Corporate Events
TC Residential & Corporate Services for Accommodation, Transport, Cleaning, Movers and General Works Services.
We invite you to visit our website for more information on our company and services. Do call us during working hours (Mon-Fri from 9am – 6pm) or drop us an email, even for urgent services required during the evenings or weekends. We will do our utmost best to serve you!
Childcare Schools
CREATIVE THINKING COULD BE YOUR CHILD's GREATEST ASSET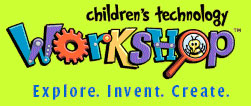 Address: 321, Orchard Road #09-03 Orchard Shopping Centre Singapore 238866
Tel: (65) 6887 4547 Fax: (65) 6887 5807
Web: www.ctworkshop.com.sg
Children's technology Workshop SINGAPORE is a Canadian franchise company running Camps/Workshops for children, delivering technology curricular such as animation, digital art, robotics and video game making to young children aged 4-12 in a fun and creative setting.

Our vision is to help young children learn about technology by providing them with exposure to a variety of unique hands-on projects. We believe that all children can be inspired to explore science & technology through creative play. CTWorkshop programs encourages your child to explore, invent and create through the development of high quality curriculum, software and children' programming. Our courses are offered in 38 locations all around the world in different parts of North America and Asia (Shanghai, Hongkong, Malaysia)

We Offer
Weekend/Weekday Workshops focusing on specialist streams such as Animation, Robotics, Graphic design, digital art and Video Game design for primary school going kids and Early Literacy Program for the young ones.
Holiday icamps (A whole week or weekly sessions available) of all the exciting technology streams rolled into ten adventures of FUN!
Technology Themed parties (Celebrate your child's birthday differently this yr with a techno twist!)
Academics- School curriculum science based classes offered weekly /weekends.
CALL NOW to register your interest or check out our website at: www.ctworkshop.com.sg
Metropolitan YMCA Singapore
60 Stevens Road Singapore 257854
Tel: (65) 9101 3125 / 9088 9598
Fax: (65) 6839 8340
Email: moon@familyintune.com, edward@familyintune.com
Website: www.familyintune.com

HAPPY children learn best!
Music Kid's Way firmly believes that children's fullest potential can only be tapped when they are happy doing what they do. A holistic and well-rounded music program for preschoolers to build solid fundamentals, Music Kid's Way aims to embark each child on the enchanting and lifelong journey of discovery, imagination and creativity in the world of music.



Designed and developed for the purpose of LEARNING THROUGH PLAY, Music Kid's Way programs are highly interactive, hands-on, engaging and fun. Creativity, imagination and discovery is strongly facilitated and encouraged. Children will learn about music and music-making through instrument play, pretend play, games, songs, movement, dance, art & craft, story-telling, dramatization, jam sessions, and computer games.
With a generous supply and variety of musical instruments - common and unique, homemade and professional, hand-held and big, along with common kitchen ware and utensils, children will be exposed to a wide variety of instruments, musical styles and genre, as well as cross-cultural musical knowledge and experiences. Singing, making music together is a staple in order to build confidence and promote creativity. Given the wide exposure, children will be empowered to further develop their own musicality based on individual inclination and interests.
Music Kid's Way currently offers regular classes for 2-3 and 4-6 year olds. Music camps are offered during Singapore's public school holidays.


Courses & Schools
Chatsworth International School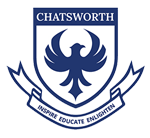 Established in 1995, Chatsworth is a diverse and internationally minded school that caters to students of approximately 50 nationalities from Kindergarten One to Year 13 (Grade 12). Highly qualified and dedicated teachers come from all over the world to offer a truly international education.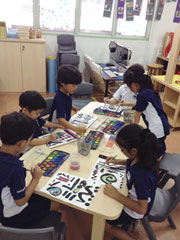 Inquiry-based Learning
Our preschool curriculum is based/built on the International Baccalaureate Primary Years Programme (IB PYP) and, as an IB World School is authorised to offer the three programmes of the IB education. We are enthusiastic and dedicated to its approach and philosophy as it directly supports our school's mission to Inspire, Educate & Enlighten. The PYP is designed for students aged 3 to 12. It focuses on the development of the whole child as an inquirer, both in the classroom and in the world outside. In the primary school, opportunities to share experiences between students, parents and teachers are a critical element in developing a sense of international mindedness.
Small Class Sizes
At Chatsworth, we recognise that each child is unique, tailoring learning through careful observation and documentation of student progress. We practise a low teacher to student ratio in order to ensure that our students receive the attention they need to learn, grow and thrive in a nurturing environment.
Stimulating Spaces and Facilities
With Orchard campus catering to students from Kindergarten One through Year 6 (Grade 5), we have redesigned and recreated spaces to support development through learning and play. The repurposed campus boosts facilities such as innovative and quality playgrounds that offer challenge, cycling track, discovery center and new space for enhanced motor skills programme. More key facilities that will meet students' learning needs and interests include sports hall, astro turf, netball court, swimming pool, drama/ black box etc.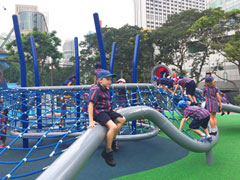 Excellent Campus Locations
Chatsworth has two international campuses, one in central part of Singapore in Orchard and another amidst lush greenery in Bukit Timah. Both campuses offer preschool and primary education from Kindergarten One through Year 6.
Contact our Admissions and find out how your child can benefit from a Chatsworth education.
Contact details
Orchard Campus (Kindergarten to Year 6)
37 Emerald Hill Road, Singapore 229313
Tel: +65 6737 5955 Fax: +65 6737 5655
Email: admissions.orchard@chatsworth.com.sg
Bukit Timah Campus (Kindergarten to Year 13)
72 Bukit Tinggi Road Singapore 289760
Tel: +65 6463 3201 Fax: +65 6463 3202
Email: admissions.bt@chatsworth.com.sg
The East Campus is now permanently closed (in June 2018).
Website: www.chatsworth.com.sg
IRISLINK Communication & Services Centre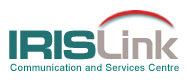 Address: 37-39 Middle Road, Singapore (near Bugis MRT/ Cityhall MRT)
Tel: (65) 6288 8894, (65) 9272 8826
Web: www.irislink-asia.com Email: mandarin@irislink-asia.com
We dedicate to promote Chinese culture and language overseas. Our full range of Practical Mandarin Courses are specially designed for Non-Chinese Speakers, with the aims to help them building up a solid foundation of Mandarin, communicating in real life in Mandarin effectively. With our group of native professional mandarin teachers and consultants, we created our unique teaching method that are more practical, easier for learning and with lot of fun. In addition our course also enriched by Chinese culture, literature, history, and business information to meet various learning needs.
Our Programme:
Mandarin in-house training for corporate clients
Practical Mandarin Courses (7 levels within 18 months)
HSK (Chinese Proficiency Test) Preparatory Course
Mandarin Tutoring Courses for Individual and Small Group
Organization of Culture Seminars and Exhibitions
Culture & Language Learning Trips to China
Kids Performing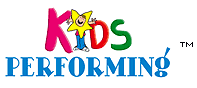 Address: Popstars City, 11 Unity Street #02-01, Robertson Walk, Singapore 237995
Tel: (65) 6836 5008
Web: www.kidsperforming.com Email: kp@kidsperforming.com
Kids Performing, founded by Artistic Director, Kuo Po, is a school developing children in the art of performing.
The main objective of Kids Performing is to train, guide, and develop the child's talent towards an immediate and realistic goal of performance before a live audience. The performance training curriculum develops their vocal, dance skills, repertoire, stage presence and performance skills.
Kids Performing created JAZZKIDS™, Asia's first children group that sings and dances to jazz standards and swing. JAZZKIDS™ has performed at the Arts House, the Esplanade including a sold-out concert for the Octoburst Festival 2004, and became the youngest Jazz performers for the 2005 Mosaic Festival! They also performed for many notable charity events attended by distinguish guests and the President of Singapore, His Excellency Mr. SR Nathan. They also performed with the Singapore Symphony Orchestra in their Support Gala Dinner 2006.
Kids Performing engages experienced voice and dance trainers as well as collaborates with directors and choreographers to produce quality concerts, theatrical productions and events for children by children.
Kids Performing created JAZZKIDS™, BROADWAYKIDS™, URBANKIDS™, etc. Each of these courses specialize in a specific genre in repertoire. Vocal training courses for individuals or small groups are available for those who are interested in improving their singing techniques. We also offer tap, ballet, hip hop and belly-dance classes.
Our performance groups are available for bookings for shows and events.
Visit www.kidsperforming.com for more info on courses and performing groups:
PERFORMANCE TRAINING
JAZZKIDS™
BROADWAYKIDS
URBANKIDS
POPSTARS
TWINKLESTARS
TEENSTAR

DANCE CLASSES
BALLET
HIP HOP
JAZZ TECHNIQUE


VOCAL TRAINING
INDIVIDUAL
GROUP
CHOIR


Kids Performing is owned and managed by Precious Entertainment Pte Ltd.
Counseling
Reach Counseling - Counseling services
Address: 391B Orchard Rd #13-09 Ngee Ann City Tower B Singapore 238874
Tel: (65) 6838 0210 Mobile: (65) 9691 5642 Wendy Goh
Our experienced counselors will provide confidential counseling services and help you gain new insights and control over life challenges with increased self confidence. We provide counseling services to individuals, couples, families and teenagers who are experiencing anxiety, stress, depression, addiction, eating disorder, relationship conflicts, communication problems, loss and grief, abuse, post traumatic stress disorder and parenting issues.
We also provide other services such as pre marital counseling, personality profiling and trainings.
Educational Resources

Kiddystuff.com
Kiddystuff.com sells educational toys, manipulatives, learning resources, thinking games, IQ puzzles, building blocks, teacher's resources and many more.
Established since 2004 as an entity of Expenovate Pte Ltd, we proud to be the premier supplier of products that support hands-on and experiential learning in Singapore. Our products allow children to explore and learn while having fun. We have a comprehensive range of more than 1400 products in Mathematics, literacy, early childhood, science and many more, for children aged 3 to 16.
It is a well known facts that children learn the best when they are having fun. Children will have fun understanding shapes and patterns using pattern blocks or tessellation sets, construct sentences using reading rods sentence building sets, or get excited scrutinizing the parts of a butterfly and its life-cycle using our giant inflatable butterfly life cycle set. Build their curiosity and encourage their fascination to explore and learn using the vast variety of resources that we have.
"I hear and I forget. I see and I remember. I do and I understand" - Confucius
"The important thing is not to stop questioning. Curiosity has its own reason for existing." - Albert Einstein
If you believe in activity-based learning, we have the resources you need. Whether it is for your home-schooling children, or for them to spend their vacation meaningfully, or for them to grasp the fundamental concepts, our products will be useful for them.
In 2007 and 2008, we are proud to be the main supplier of manipulatives and resources for primary schools in Singapore.
Our resources are imported from Learning Resources (US), Educational Insights (US), GeoAustralia (Aust), Sherston (UK), Granada (UK), Thames and Kosmos (US), Focus Educational (UK) and many more.
Visit www.kiddystuff.com or email us at sales@kiddystuff.com or call us at 63835912.
Entertainers
Magician Aaron Pang in Singapore & Malaysia
Looking for interesting performance for your corporate or private event?
Magician Aaron Pang is an awards winning magician in Taiwan, Malaysia, Singapore and South Korea since 2010. He performs Stage Magic Show, Close-up Magic, and Illusion Magic Show including magic shows for event, party and wedding. Also, Aaron Pang does provide performance such as man in balloon, balloon sculpture, mascot & cartoon clown costume performance and hand shadow performance in Singapore & Malaysia.
With his popularity, he has been featured in 8TV – Street Performance, Taiwanese Diamond Club TV Program & SinChew Newspaper as well. We are pleased to perform for our clients: Resort World Genting, Legoland Malaysia, Sunway Iskandar, Sutera Mall, Subang Parade, Jusco, KSL City, HSBC Bank, etc.
Visit our website http://magician-aaron.com/ or call us at (65) 9190 1520 to find out more about our performance packages & rate.
Photography Services
Photography Services

Have your precious moments captured on photos as you might miss it so quickly without noticing it. Our team of professional photographers aim to capture beautiful journalistic shots – be it children, teens, friends, families or couples, on your very important day.
NEWBORN PACKAGE
Up to 3 hours of photography coverage
One hospital location
30-50 photos digitally enhanced and post processed
Return of softcopies on DVD

Rates: $700
OUTDOOR PACKAGE
Up to 3 hours of photography coverage
One outdoor location of your choice
One outfit change for children only
Maximum of 5 family members, $20 per additional person
50 photos digitally enhanced and post processed
Return of softcopies on DVD

Rates: $700
EVENT PHOTOGRAPHY (Birthday, parties, baby shower, baby full month)
Up to 3 hours of photography coverage
One indoor or outdoor location of your choice
All photos will digitally post processed
Return of softcopies

Rates: $700
Kindly note:
Sessions are subject to conditions of weather on the day itself for outdoor packages
A S$200 non-refundable deposit is required to confirm your session slot
Your session is valid for a period of 2 months upon confirmation.
Your deposit is non-refundable but it can be transferred to another session owner
You will be required to make payment for the balance of your session fee when your photos are released to you
You will be informed once it is ready for collection or posted
Optional Add-On Available:
Photo Book: S$150
10 x 8 inches (25 x 20 centimetres)
Waiting time of 2-3 weeks
Please allow at least:
3 weeks after your session for the photographs to be processed
1 week for the processing and delivery of the photos.
Please email enquiry@singaporeexpats.com for enquiries and bookings.
Psychological and Behavioural Services
Th!nk Psychological and Behavioural Services
Address:
10 Winstedt Road, Block A,
#01-04 Singapore 227977
Contact:
Tel: 68365536
Email: info@think-psych.com
Website: www.think-psych.com

Th!nk provides a full suite of psychological and behavioural services for both children and adults. Our specialised team consists of internationally trained registered psychologists (clinical, educational and developmental), counsellors and behavioural consultants who have extensive experience in various areas.
Here are some of the services we provide:
Assessments and Education Planning
Autism/Aspergers
ADHD
Learning Disorders
PDD-NOS
Global Developmental delay
Intellectual Ability
Giftedness
Conduct Disorder
Clinical Psychological Services
OCD
Mood disorders
Depression
Phobia
Trauma
General anxiety
Addiction/gambling
Weight management
Family Therapy
Separation/Divorce
Grief and Loss
Disputes
Couples Therapy
Behavioural Consultation
Intervention
Programming
Therapy
Challenging behaviours management
Counselling for Adults and Children
Relationship difficulties
Grief
Transition/adjustment difficulties
Well-being and stress management
Anger management
Sexuality issues
Social Skills Training
Theory of mind
Play-dates
Social Groups
Community visits
Self-help and life skills
Toys & Games
TOYTAG
Who says learning can't be fun? Research has shown that kids remember and learn better through play and that also what we truly believe here at TOYTAG. We have a wide range of educational toys and games built to keep learning fun for your kids. From STEM (Science, Technology, Engineering and Mathematics) toys to a wide variety of board games and high-tech toys, we are sure that your kids will be having a blast.
We constantly source for educational toys from around the world and make them available at both our online and offline stores. If you are unsure what toys would be suitable for your child, just drop by our store and our product toy specialist would be glad to assist you.
Address: 1 Maritime Square. #03-58, Harbourfront Centre Singapore 099253
Website: www.toytag.com
Contact Number: (+65) 6276 7268
Email: pokeus@toytag.com
Facebook: www.facebook.com/ToyTag/
Tutors
Home Tuition Agency in Singapore
Does your kid require extra support with their schoolwork or preparing the important examination?
Classrooms today are crowded and 1 teacher with a constrained amount of time and many students cannot offer personalized instruction. This is why our Tuition Agency has integrated a plan that assists by offering home tutor that enable kids to develop at their own pace, learn the strategies required to study effectively, develop their confidence and increase marks.
We are a tuition agency specializes in offering 1 to1 home tuition to aid primary and secondary school kids to enhance their grades, learn useful study expertise, develop their academic self-confidence and release their full potential
Chinese tuition, English tuition and Math tuition are the most popular tuition that parent always look for their kid. In order to have a good full time tutor for particulars subject, act fast to register as we only have limited full time tutor available.
Contact Number: 81269673
Email: admin@hometuitionagency.com.sg
Computerview Information Services - Personal computer tuition at home
Address: Raffles City P.O. Box 1528 Singapore 911751
Tel: (65) 6344 6206 Fax: (65) 6338 5371
SmileTutor.sg - Find Home Tutors in Singapore
Searching for a home tutor in Singapore?
SmileTutor is the leading home tuition agency for Singapore expats who are looking for home tutoring in Singapore. Our services are 100% free and many Singapore expats have already been successfully matched with a qualified private tutor through us.
We can help you to engage 1-to-1 home tutors who will travel to your home to tutor your child for any subject or examination including IB Tuition, IGCSE Tuition, AEIS, IELTS, PSLE Tuition, O-Level Tuition, and A-Level Tuition.
There are no contracts or agent fees involved. Simply send us your tuition request and we'll begin sourcing for the most suitable and qualified home tutor according to your requirements. Our tutors never disappoint.
Get the academic results you have been aiming for… Engage in a friendly, no-obligation consultation with our friendly coordinators by calling +65 94504390 or going to our website directly today!
Contact Number: 94504390
Email: contactus@smiletutor.sg
For Merchants

If you would like to advertise your products or services, please contact us
Re: Chance of Singapore Citizenship


As mentioned by others, chances of SC for you are fairly low. However, even if you cannot keep extending your REP, you should be able to come back to Singapore as spouse of .....



Posted in PR, Citizenship, Passes & Visas for Foreigners


Hi everybody ,
I am a PR holder. My wife holds a DP.
I recently had a baby boy who was born outside of Singapore. Could anyone advise what are the visa .....



Posted in PR, Citizenship, Passes & Visas for Foreigners
Re: Chance of Singapore Citizenship

As mentioned by others, chances of SC for you are fairly low. However, even if you cannot keep extending your REP, you should be able to come back to Singapore as spouse of SC (on LTVP). If your HDB is jointly owned (vs you as an .....