Place an Ad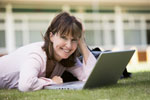 You can post ads to the Property Section and the Classifieds Section. Please choose the type of ad you would like to post below.
Place Property Ads

Place and list your apartment, condo, house for Rental or Sale in our Property Section.

LATEST ADS
Place Classified Ads

Place and list any of your goods, items or services in our Classifieds Section.
LATEST ADS
Re: Man found living in Hillview drain

https://www.todayonline.com/singapore/5-hour-search-police-gurkhas-man-underwear-drain-2178676?fbclid=IwAR3xR31v4f-XTpaqFh9fmaErUOo5VtBFlY2K_NWz12kQIH5VNUHaqxTG30Aandmibextid=Zxz2cZ

Probably the craziest thing I've seen all .....



Posted in Latest News & Current Affairs


DP does not go with PR so either you are not a PR or your wife holds no DP. LTVP perhaps?
Assuming you are a PR, you can apply for LTVP or PR for .....



Posted in PR, Citizenship, Passes & Visas for Foreigners
Re: Chance of Singapore Citizenship


As mentioned by others, chances of SC for you are fairly low. However, even if you cannot keep extending your REP, you should be able to come back to Singapore as spouse of .....