Place an Ad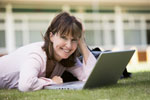 You can post ads to the Property Section and the Classifieds Section. Please choose the type of ad you would like to post below.
Place Property Ads

Place and list your apartment, condo, house for Rental or Sale in our Property Section.

LATEST ADS
Place Classified Ads

Place and list any of your goods, items or services in our Classifieds Section.
LATEST ADS
Race: Indian
Age: 32
Education: Masters in Mathematics from Tier-1
Currently on PEP
Salary - 270k

Been here in Singapore for about 6 yrs now
Wife is salaried as well, earning 90k
We have a 2.5 yrs old daughter born in Singapore



Posted in PR, Citizenship, Passes & Visas for Foreigners
I had a quick glance and all I see is the same twitter and reddit BS. You should go back, you do fit in better there. The only thought-provoking thing I saw there was "What the hell are they thinking." Don't let the door........"



Posted in Latest News & Current Affairs
What is the possibility of renewing Re-Entry Permit for the below situation
Greetings Everyone

I am in Singapore for the 25+ years. PR for nearly 25 years. Just got my re-entry permit renewed for myself and my wife.

My daughter who is 22 years old, she need to to renew on her own. She completed her Kindergarten to JC in Singapore and for under graduate she is studying .....



Posted in PR, Citizenship, Passes & Visas for Foreigners
Re: Renewal of Re-Entry Permit
Thanks everyone for sharing your experience and inputs. Appreciate.

Today My Re-Entry permit got renewed and another 5 years extension was given. Thanks to the SG government for giving an opportunity.



Posted in PR, Citizenship, Passes & Visas for Foreigners

Hello,

I had my first interview on October 2019 but was put under KIV due to skin problem. My skin issues had resolved when I came back for my first review (kebaya round) on 18th January 2020. Two ladies assessed me that day and I .....



Posted in Airline Careers