Place an Ad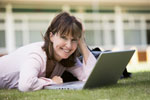 You can post ads to the Property Section and the Classifieds Section. Please choose the type of ad you would like to post below.
Place Property Ads

Place and list your apartment, condo, house for Rental or Sale in our Property Section.

LATEST ADS
Place Classified Ads

Place and list any of your goods, items or services in our Classifieds Section.
LATEST ADS
Posted in Computer, Internet, Phone & Electronics
SIA recruiting 2000 cabin crew by March 2023
That's such good news and good luck to those applying/reapplying. =D>

https://www.straitstimes.com/singapore/transport/sia-to-hire-2000-cabin-crew-by-march-2023-about-800-recruited-so-far?utm_campaign=stfbandutm_medium=socialandutm_source=facebook



Posted in Airline Careers




Really? Does it make more than just regular drip coffee? Any lattes/capps?

It does not produce .....



Posted in Beauty, Health & Fitness